The Czech Republic may be famous for its longstanding cultural assets such as the Prague Castle and the Basilica of St. Peter and St. Paul, but the country is still not as known as other European countries. However, located in the center of Europe in a position that connects the east and west of the continent, the Czech Republic has been proven to be an important base for Hyundai Glovis. We met with Senior Manager Shin Ki-hwan of Glovis Czech, who is reinforcing the global presence and future of Hyundai Glovis in the Czech Republic, a country full of history and tradition.
Hyundai Glovis in the Czech Republic
Glovis Czech can be found in the small city of Nošovice, which is about a three-and-a-half-hour drive from Prague. Senior Manager Shin Ki-hwan has been stationed at Glovis Czech, which is a Global Biz Subdivision, since 2021. He lives with his family in Ostrava, located about 30 minutes away from the office. His day usually starts at 6:30 am. Instead of buildings he drives past various mountains and fields to reach the office at about 7 am. He prepares for the day while sipping a cup of tea, which has become a part of his morning routine after he was transferred to Glovis Czech.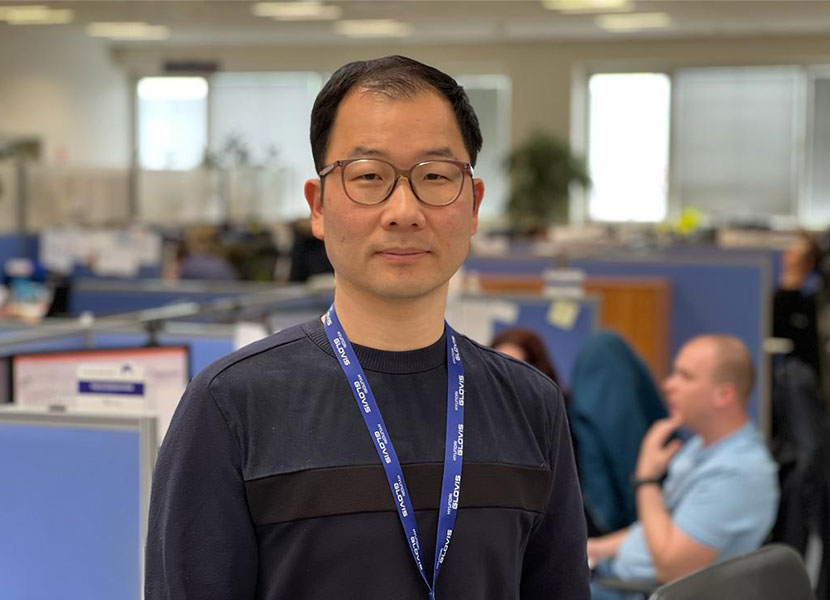 A vital European base for Hyundai Glovis
Glovis Czech was established in 2007, with the purpose of supporting Hyundai Motor Manufacturing Czech (HMMC) with logistics services. It marked its 15th anniversary on June 29, 2022. Glovis Czech has grown rapidly along with HMMC which exceeded 4 million vehicles in its cumulative production last year. Glovis Czech is now staffed with six resident employees from Korea and 634 local employees.
The year 2023 is expected to be busier for Glovis Czech than any previous year. That is because there are plans to mass produce the KONA Electric model, as well as the Tucson Facelift, and other new vehicles at HMMC. Accordingly, Glovis Czech has designated the stabilization of logistics operations for these new vehicles as its top priority, and as of April, all the staff members have start working together to achieve this purpose.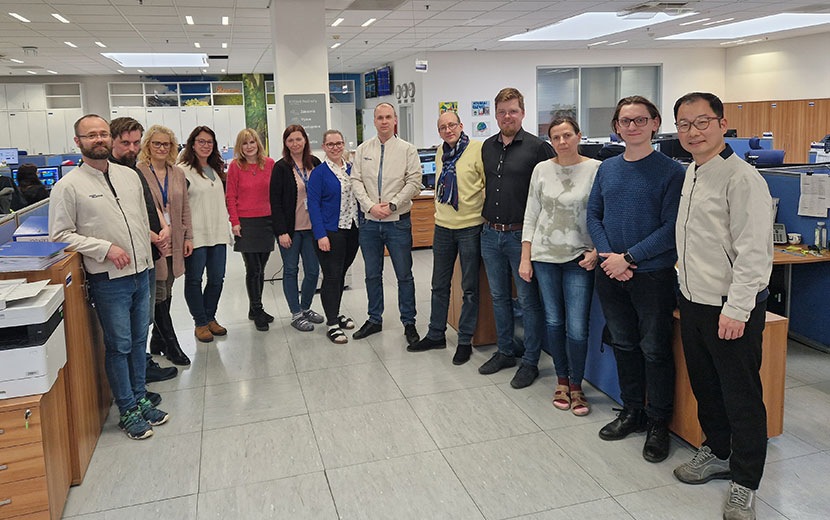 Q. What can you tell us about Glovis Czech?
Glovis Czech has a total of 640 employees, including six from Korea. Our major business areas are production logistics (CC, VPC), procurement transportation, warehousing, and DKD logistics. I'm responsible for managing the financial side of these business operations from our office. I work with a total of ten Czech staffers, of whom six are involved in FA (finance) and four in GA (general affairs). We manage our corporation's sales and profits, together with managing the funds, accounting, and taxes. Both the Korean staff and the local staff are striving and working hard to lead Glovis Czech in the right direction.
Q. What was the first thing that came to mind when you learned you were coming here?
When I was first appointed, we were in the middle of the COVID-19 pandemic, so my family including my parents were more worried than usual. As a father, I was concerned that I was making my wife and children go through something that they didn't really have to, but I also believed that my role and responsibilities were crucial to the company. In addition, I felt that this was a big opportunity for both my personal and professional life.
Q. What was it like when you first arrived in the Czech Republic?
I first stepped into the Czech Republic at 2 pm, on January 1, 2021. The country was covered in snow, and it quickly became dark that day. By 3:30 pm, it was like the middle of the night. I'm sure it was the same for the other Korean staff, but I remember feeling nervous about starting a new life in a country that I had never been to before.
Q. What was the biggest difficulty you faced when settling in?
Most of the shops were closed due to COVID-19, and movement between regions was also restricted. However, more than anything, it was particularly difficult for me personally because my family's arrival was delayed by four months because they could not receive their visas.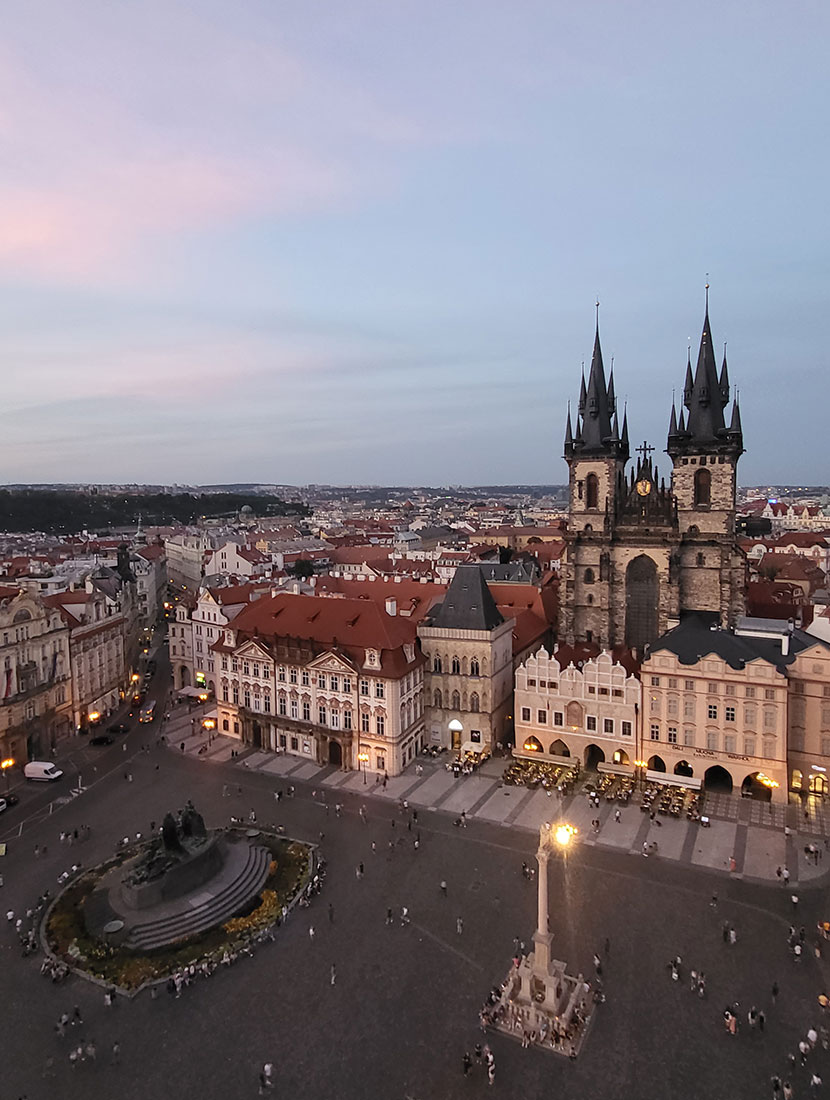 Q. Since you work at an overseas office, do you think of your colleagues as family? What is your office life like?
One thing I learned from working with the Czech staff is that they have a strong sense of responsibility, and they are faithful to following the set rules. They are also very focused on doing their tasks. In an office with this kind of atmosphere, there is a tendency to interact less with each other on a more personal level. Therefore, I try to make time to take my staff to Korean restaurants to acquaint them with Korean food and culture, or go to local restaurants to experience Czech food and culture. These opportunities help to soften the somewhat rigid relationships in the office.
Q. What is your typical day like?
The first thing I do when I arrive at the office is to check my email and text messages. I check on tasks related to the headquarters and on anything that may have occurred during the night. When there is an urgent message from the headquarters, I try to respond immediately. In the mornings, I check, organize, and plan my day, and then approve reports, hold meetings and communicate with the head office until lunch. In the afternoon, I sometimes make time to visit the logistics bases such as the CC, VPC, and offsite warehouses, to communicate with the field staff.
Q. What are you most proud of regarding Glovis Czech?
On June 29, 2022, Glovis Czech celebrated its 15th anniversary. I was reminded of the sweat and dedication of all the staff, from the time of our establishment to the present. To celebrate this special occasion, we held our "Employees Day" on November 5 of that year. Since we had not been able to hold any events due to the pandemic, I remember that we all prepared for the celebration with anticipation and excitement. It turned out to be a memorable event and all the staff expressed a great deal of satisfaction.
Q. How do you spend your free time?
After work, I usually play badminton with my family at the park in front of my house. Spending time exercising together is energizing for the whole family. On weekends, my family and I search for local restaurants serving delicious food. We visit coffee shops, restaurants, and places that are popular with the Czech people to experience the local flavors and culture. As a result, my children are also open to trying different foods.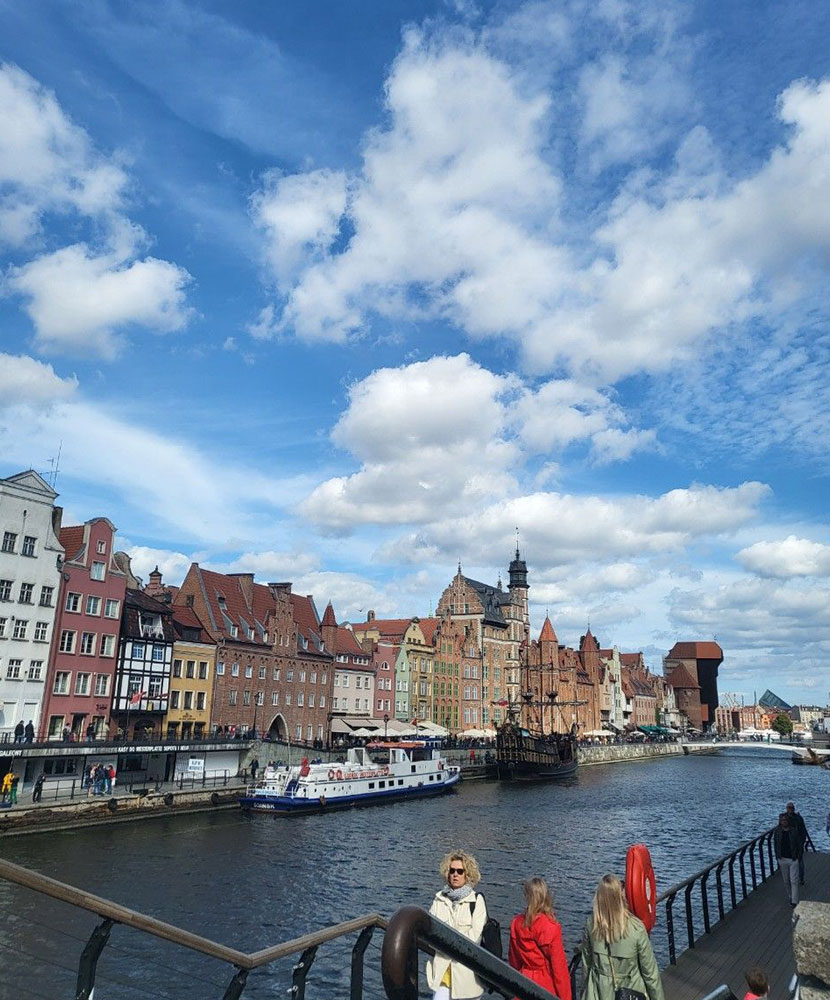 Q. What are the pros and cons of living here?
Personally, I think the best thing about living here is that I can experience and learn about the driving culture of Europe. Europeans are very considerate when it comes to driving and also uphold all traffic laws and always give priority to pedestrians. The downside concerns the medical facilities. Unlike in Korea, the locals tend to prefer not to visit the hospital even when they are sick but the greater barrier is the difficulty in communication. In the case of Ostrava, where I live, it is difficult to find doctors who speak English, and there are also limitations to explaining my symptoms in English, which makes it more difficult when visiting the hospital. Therefore, I try to take care of my health by exercising regularly.
Q. What has been your most memorable travel destination in the Czech Republic?
It was Karlovy Vary, which is located an hour and a half west of Prague. As can be guessed from its name, which means, "King Charles Hot Spring", it is a hot spring village. The efficacy of the hot spring supposedly became famous during the middle of the 14th century, when King Charles IV went hunting in the Bohemia Forest and saw an injured deer go into the hot spring to heal its wounds. For me, the city itself was more impressive because it was very beautiful. In the city, there is a tap from which you can get hot spring water. I still vividly remember the sceneries of the city that I enjoyed while drinking their hot spring water.
Q. Prague is famous but the Czech Republic is still unfamiliar to many Koreans compared to countries like the UK, France, Italy, and Germany. Now that you have lived here, what would you say Prague and the Czech Republic are like?
While working here, I had many opportunities to travel to various European countries. The Czech Republic is situated in one of the best locations to travel around Europe, as Poland, Slovakia, and Hungary are located to the east, while Austria, Croatia, and Italy lie to the south, and Germany, Switzerland, France, UK, Spain, and Portugal are to the west. As you can see, the Czech Republic is at the center of Europe and close to many countries that make your heart flutter just by hearing their names. I sometimes drive to visit them, and the farthest place I drove to was Rome, Italy. But when I cross the Czech border after visiting another country, I feel a sense of warmth and relief that I have come back home safely. This shows that the Czech Republic has now become my second home. Another thing that I noticed while living here is that the people here are more honest than calculating, and very considerate. In addition, the cost of living is cheaper than in other European countries, and the temperature is similar to that in Korea, so I can confidently say that it is a very nice place to live.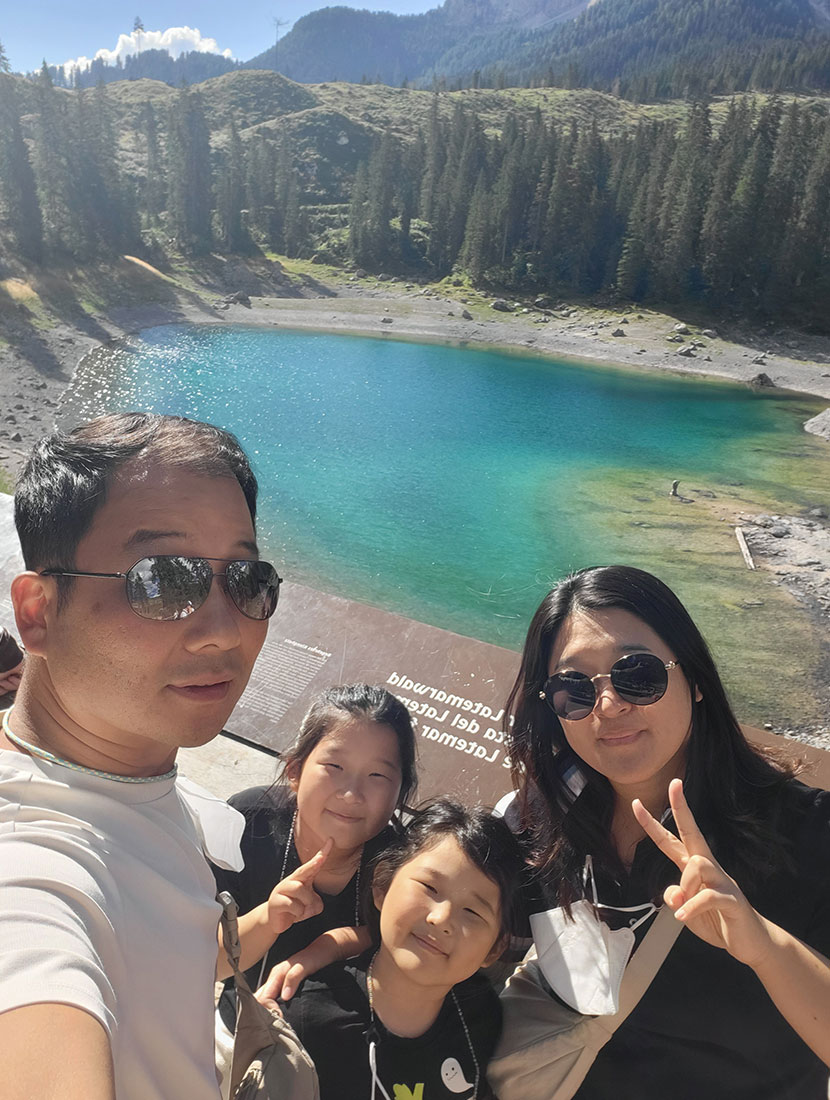 Q. If you want to experience the real Czech Republic, where should you go and do?
The Czech Republic is famous for its beer. There are several world-famous beer brands here, so I recommend that you visit the restaurants where you can taste them. In this way, you will also be able to experience flavors of Czech food and the local food culture.
Q. Can you share some tips about traveling and living in the Czech Republic?
When you travel in the Czech Republic, you will find that it is difficult to communicate in English in most areas, except for some large cities. Most of the traffic signs and restaurant menus are in Czech only, so I recommend learning some simple local expressions.
Q. What are the future plans and goals of Glovis Czech?
The major goal of Glovis Czech is to promote growth built on trust, from the customer-first point of view. To this end, our staff are faithfully carrying out and fulfilling their roles and responsibilities. For 2023, we are aiming to achieve even better results by supporting the stabilization of optimal logistics operations.
The real face of the Czech Republic!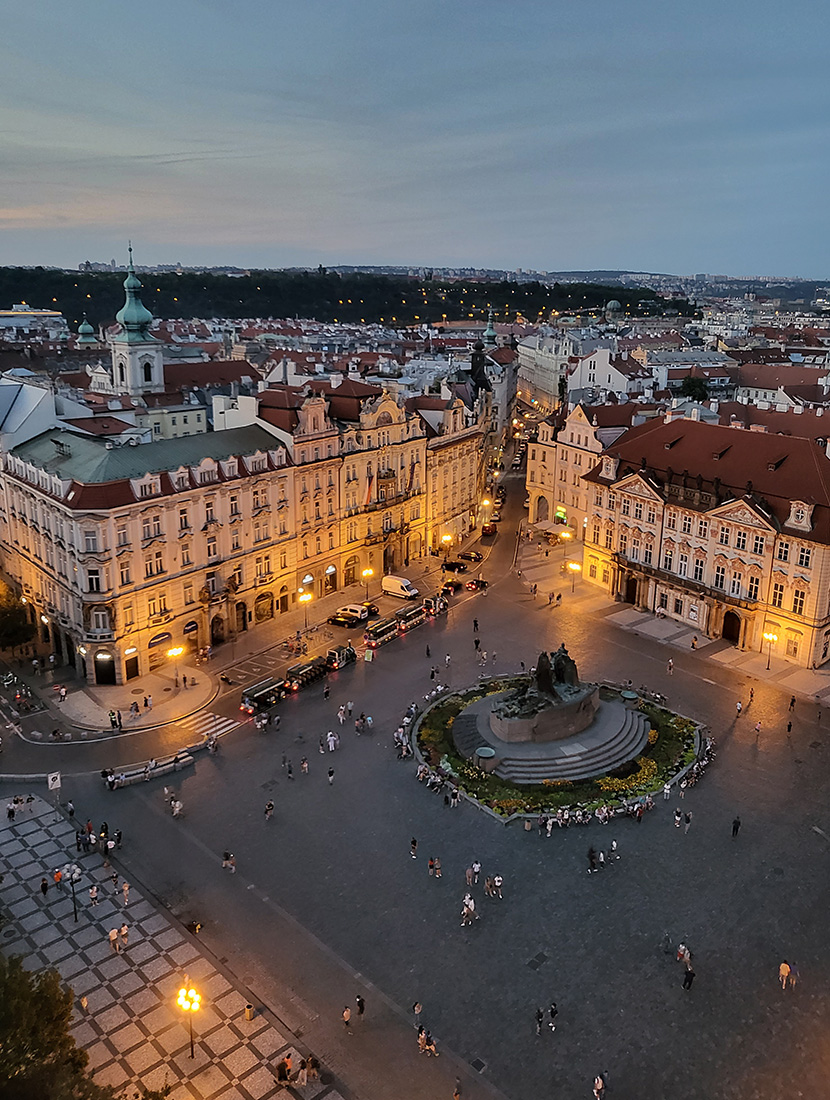 Czech people are strict about managing their lifestyle to maintain physical health. First, they enjoy exercising to maintain a healthy body. The fitness center I go to is always bustling with people, not only during weekdays and weekends, but even during the cold winter months. Second, it is common to see Czech people eat mostly vegetarian meals. Most restaurants offer vegan options as part of their basic menu. Through this and other ways, it is easy to notice their healthy eating habits.
My top picks! Three must-visit destinations in Prague and the Czech Republic!
A place where you can enjoy amazing city views while sipping hot spring water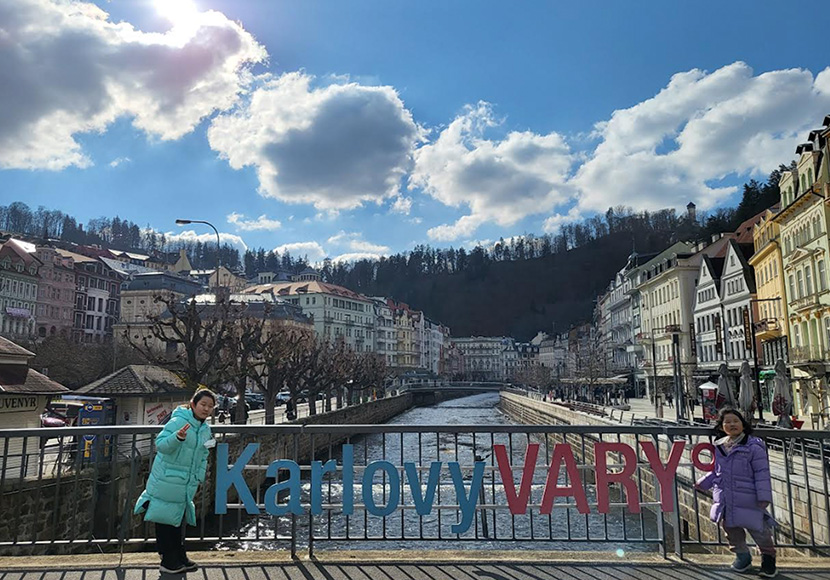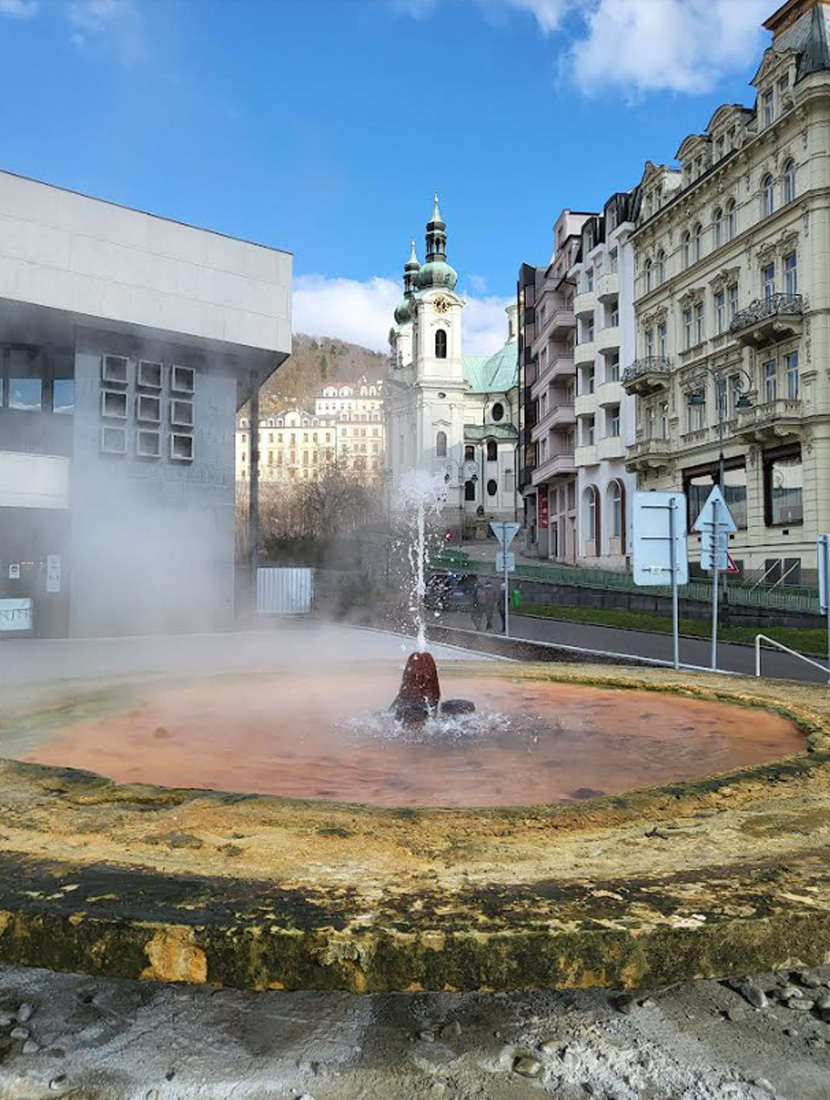 A medieval town with 13th century architecture that feature Gothic, Renaissance, and Baroque styles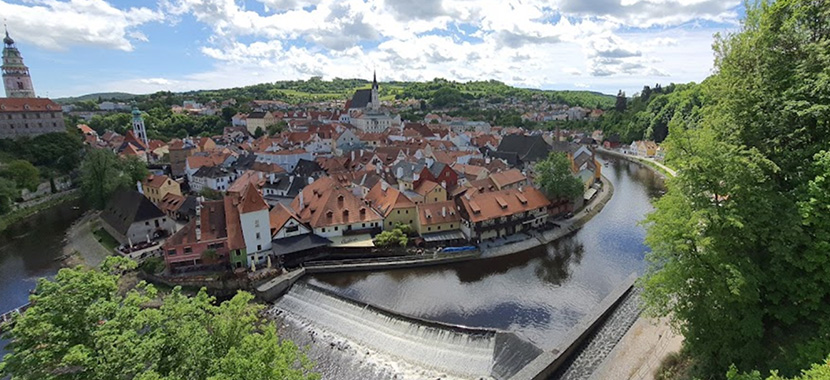 #3 Kozlovna Na Špici (Restaurant)
This is a restaurant that specializes in Kozel beer and is located in the small town of Frydek-Místek near our office. It happens to be my favorite place to eat. The Kozel brand is famous for its dark beer. What makes this place really special is that you can enjoy it as draught beer. I recommend it for those who would like to enjoy authentic Czech beer.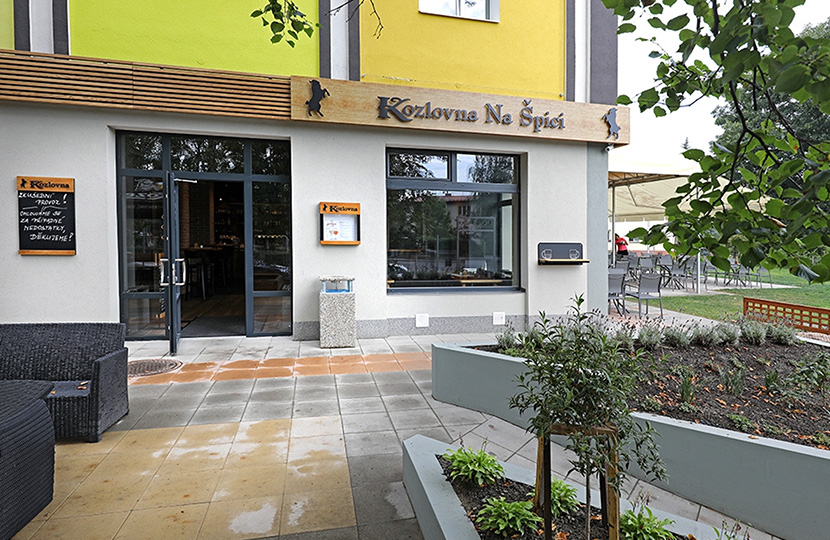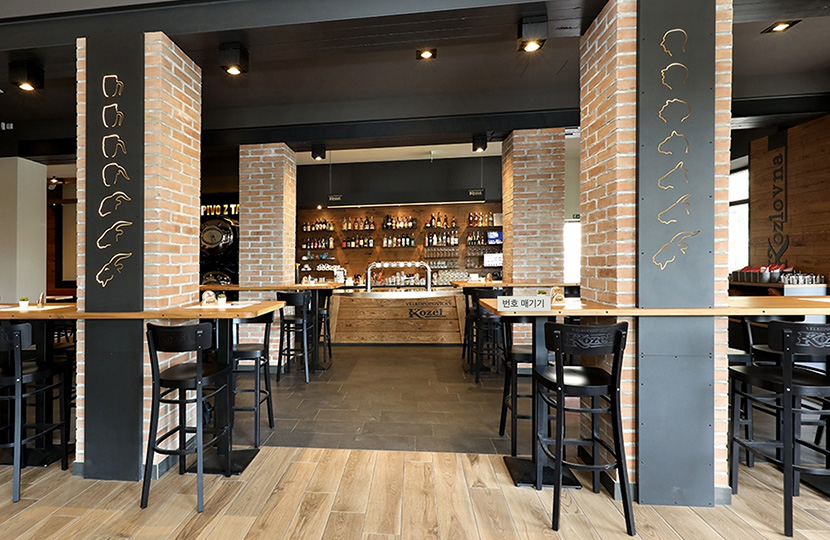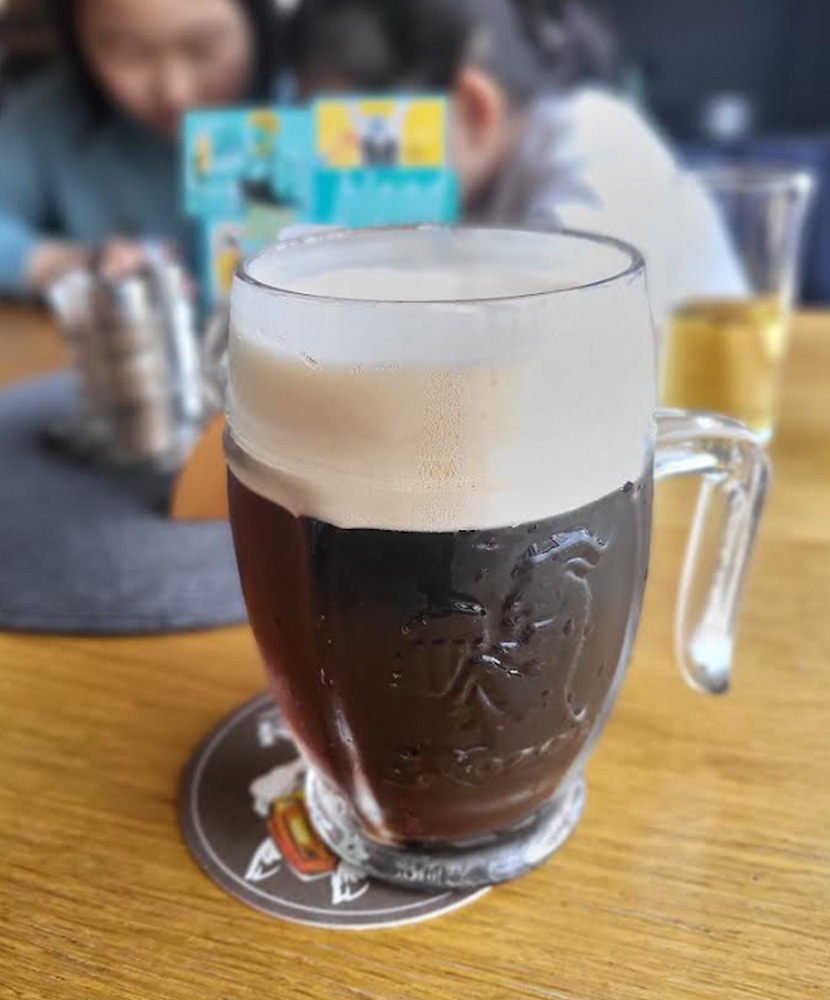 Writer Editorial Department
2023.04.18