On Earth Day, Hyundai Glovis and SM Entertainment joined forces at Seoul Forest to protect the planet. The two companies, whose offices are in the same building at Seongsu-dong, met for "Seoul Forest Plogging," as part of their efforts to fulfil their social responsibilities and contribute to cleaning up the local environment.
Staying healthy and protecting the Earth with plogging!
Hyundai Glovis has recently really stepped up as an "Earth guardian." The company joined forces with SM Entertainment, whose offices are in the same building, for plogging in Seoul Forest and the surrounding area on April 21 from 3 pm to 5 pm. Some 30 volunteers from Hyundai Glovis met up with 30 SM staff members in the Family Yard of Seoul Forest for the event. Although the two companies practically work under the same roof, it was their first time participating in an event together, so the plogging expedition began with an "ice-breaking" quiz to help create a more relaxed atmosphere.
Plogging is a term that combines the Swedish words "plocka upp" (to pick up) and "jogga" (to jog), and refers to the act of picking up trash while jogging. As the origins of the word suggests, plogging started in Sweden and has spread throughout the Nordic countries. It is the perfect way to stay healthy while also helping to protect the natural environment.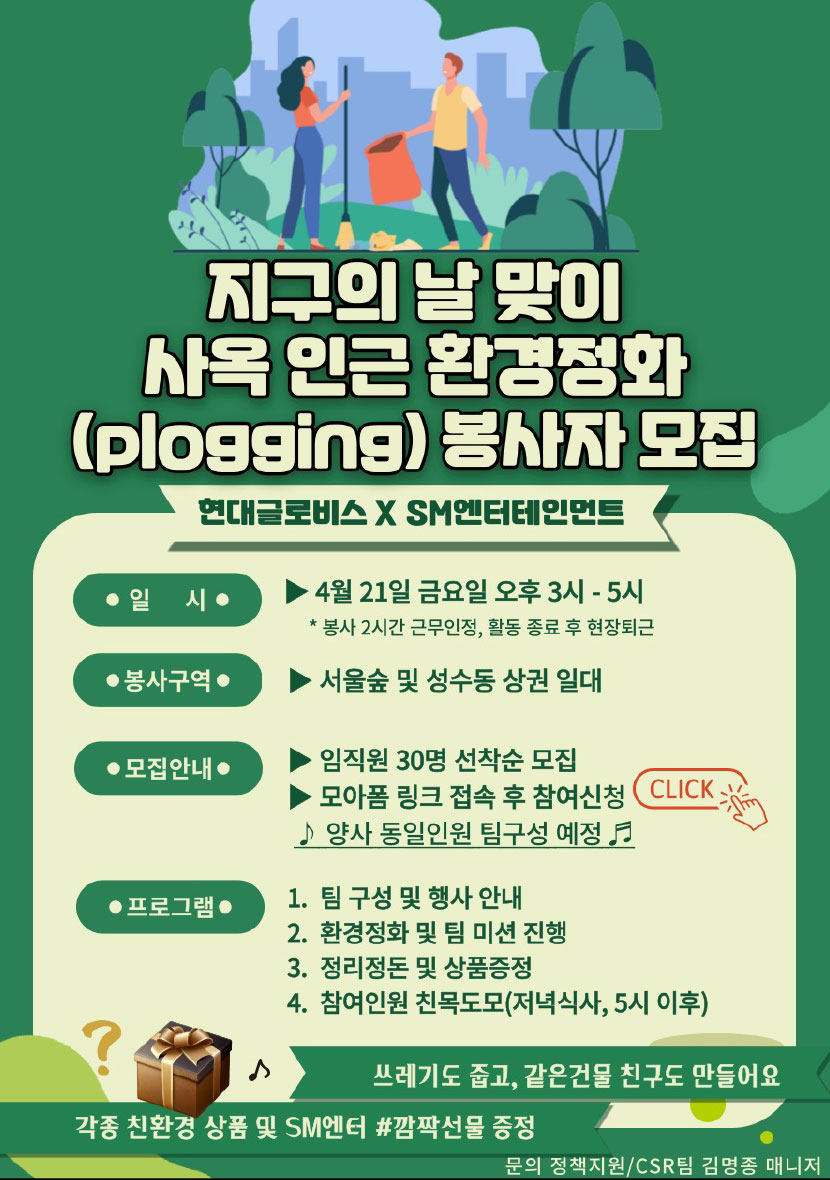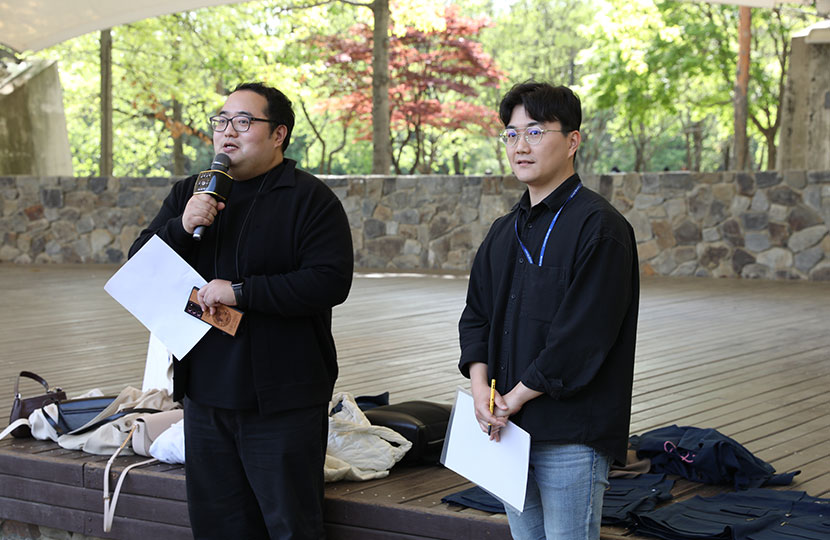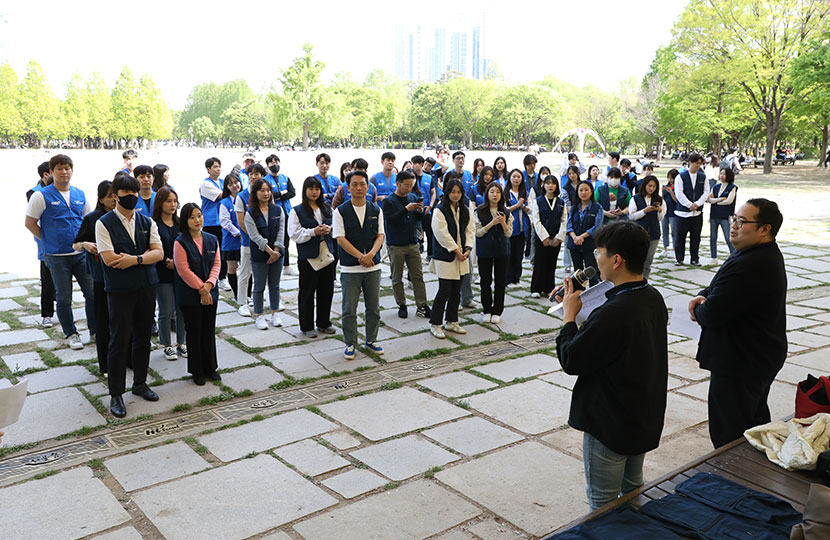 Ice-breaking quiz and plogging activities
The ice-breaking quiz consisted of questions that helped participants learn about each other's companies and interests. Questions included things like: "What is the gender ratio of Hyundai Glovis employees?" for SM and "Who is the most recent artist to release an album at SM?" for Hyundai Glovis. Although the questions were not overly complicated, they also weren't easy to answer! However, the participants were able to quickly answer most of the questions correctly, much to everyone's surprise. The SM employee who gave the closest answer to the question on Hyundai Glovis' gender ratio, answering 85:15 on the number of males to females (in actuality, 83:17 as of 2022) said, "I was able to make a close guess because I've been in the same building for so long," proving that both companies had more than just a passing interest in each other. Volunteers who answered a question correctly were awarded environmentally-friendly products worth KRW 20,000 to 30,000. The ice-breaking quiz ended with the more difficult question: "What month and day is Earth Day, which is celebrated worldwide to increase awareness of environmental issues?"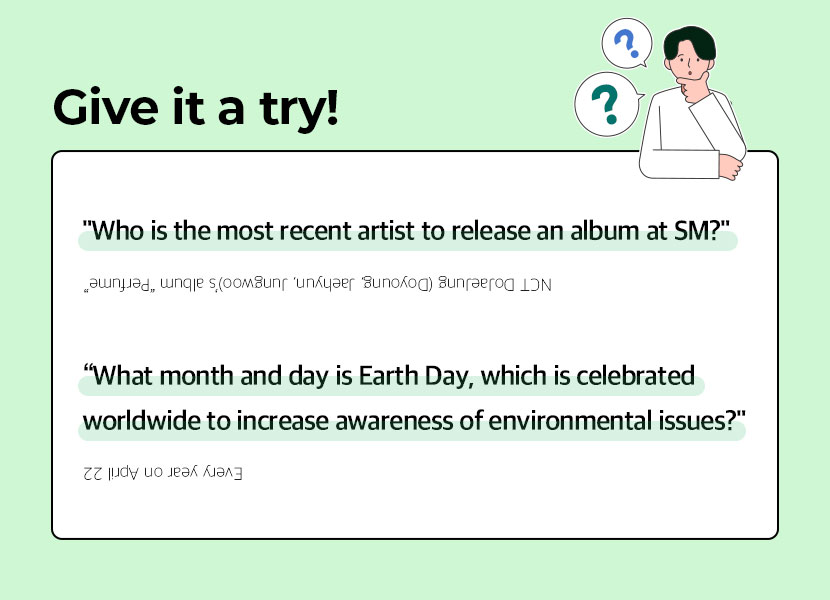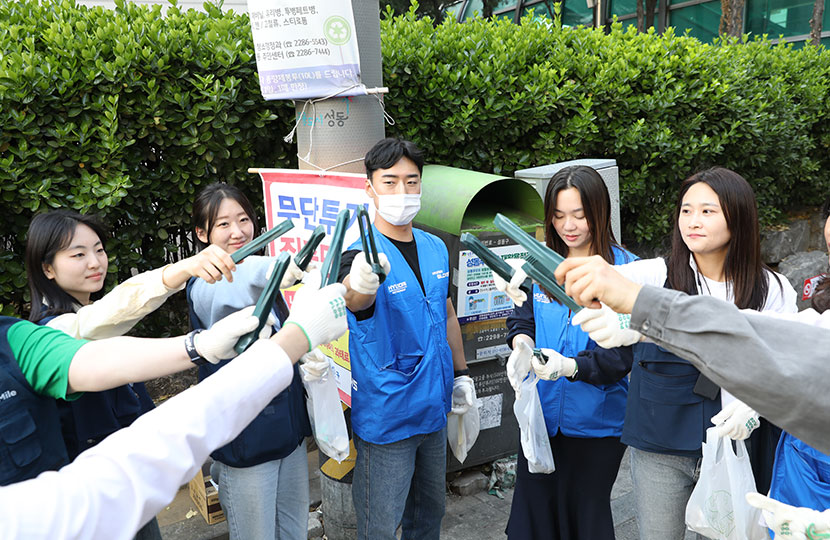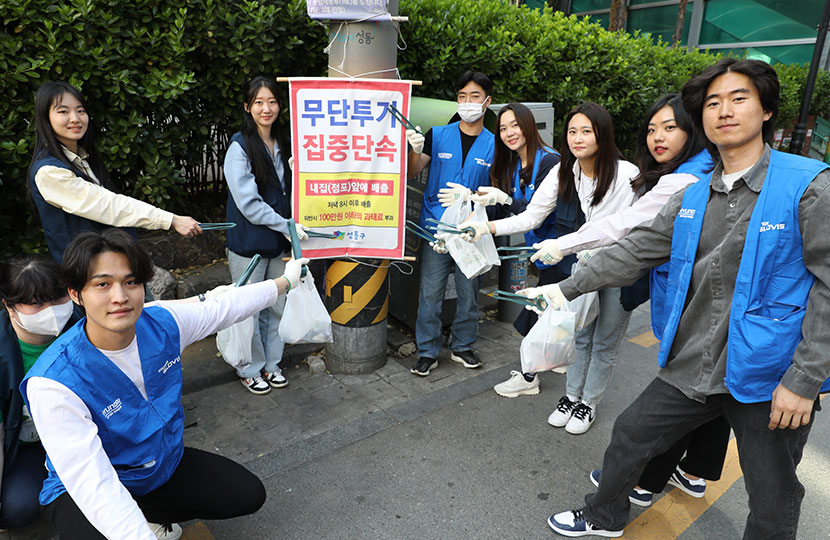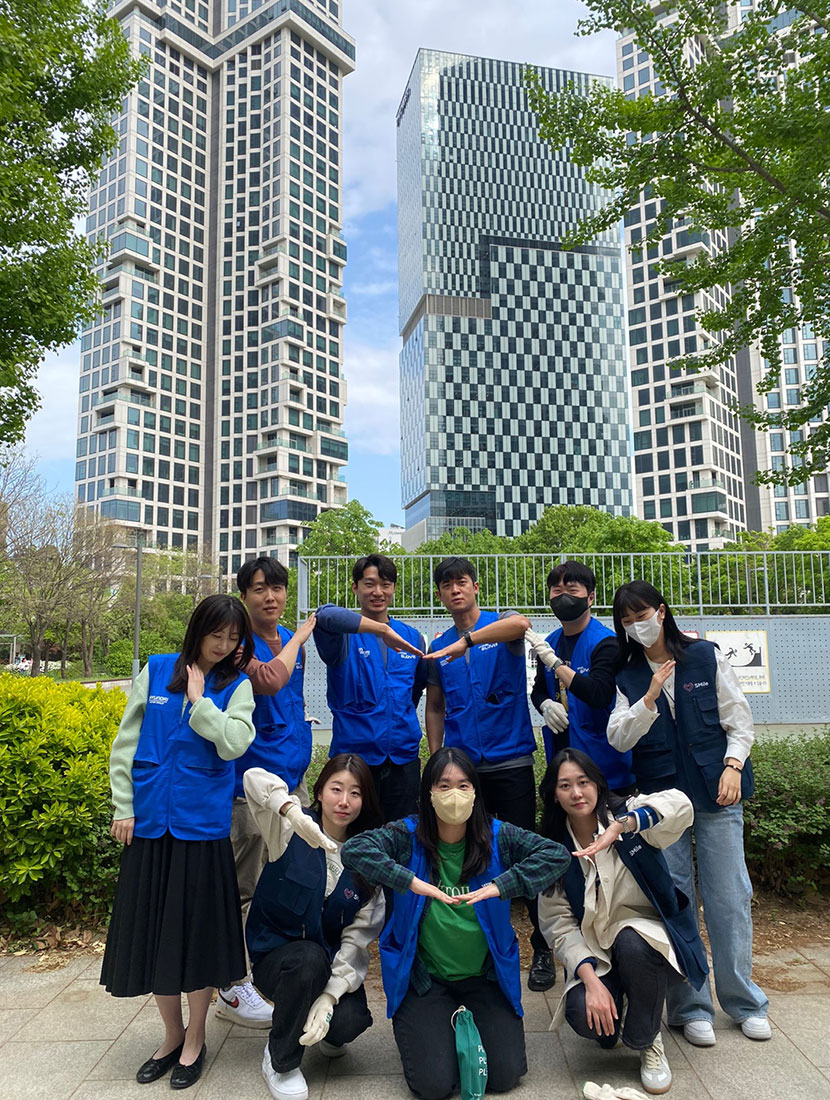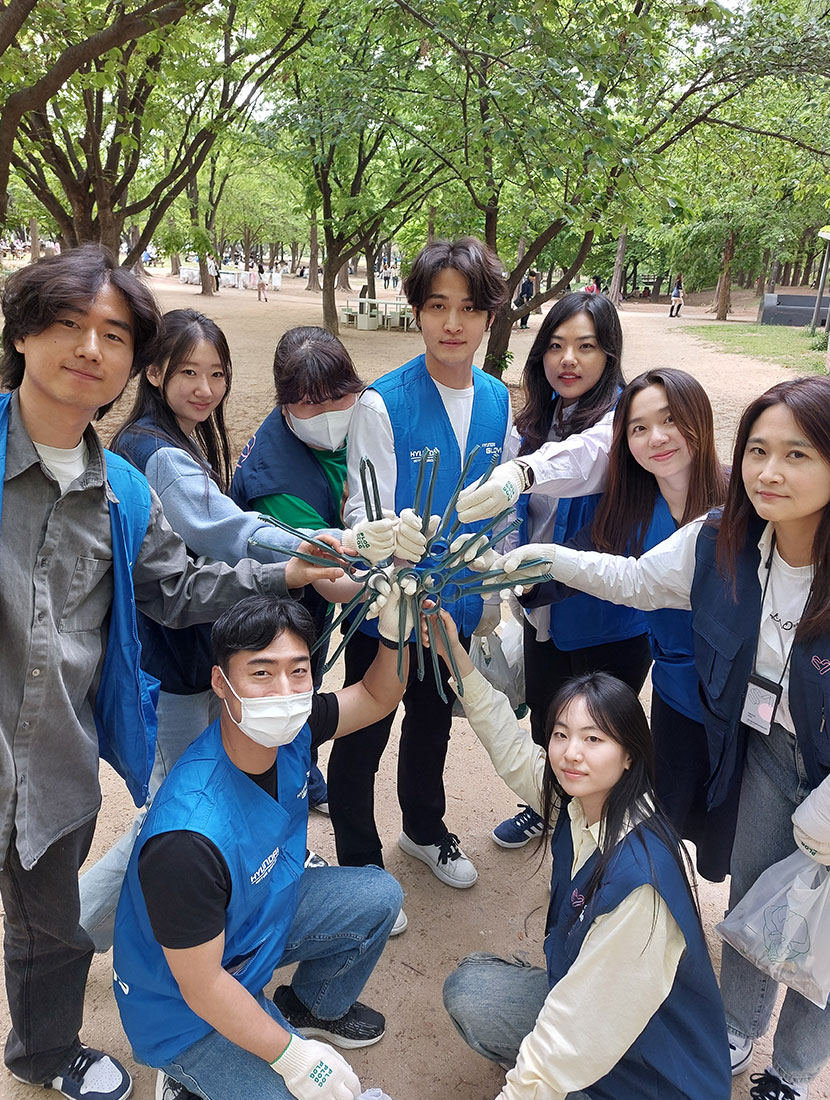 The atmosphere onsite became livelier as the event participants began to feel a sense of camaraderie after the fun quiz. The actual plogging started after the participants were divided into 6 groups of 10 people, given supplies, and assigned to a cleaning area. The environmental cleanup activity covered a total of six areas, from the northern cafe street of Seoul Forest to the restaurant district behind Ttukseom Station across from the area's main street. Although the event focused primarily on exercising and cleaning, participants were also given simple missions while on their clean-up journey to continue the fun of the ice-breaking event. The missions involved weighing the collected garbage and taking photos. The trash picked up by each team was weighed to determine which team collected the most garbage. A luggage scale was used to ensure accurate measurements. As the trash collected by each team began to be measured, all the teams stepped up their efforts and tried to add at least 1 kg more to their pile, creating a lively, competitive atmosphere within the forest. The mission of selecting the team that took the most meaningful group photo also helped forge friendly ties between the two companies.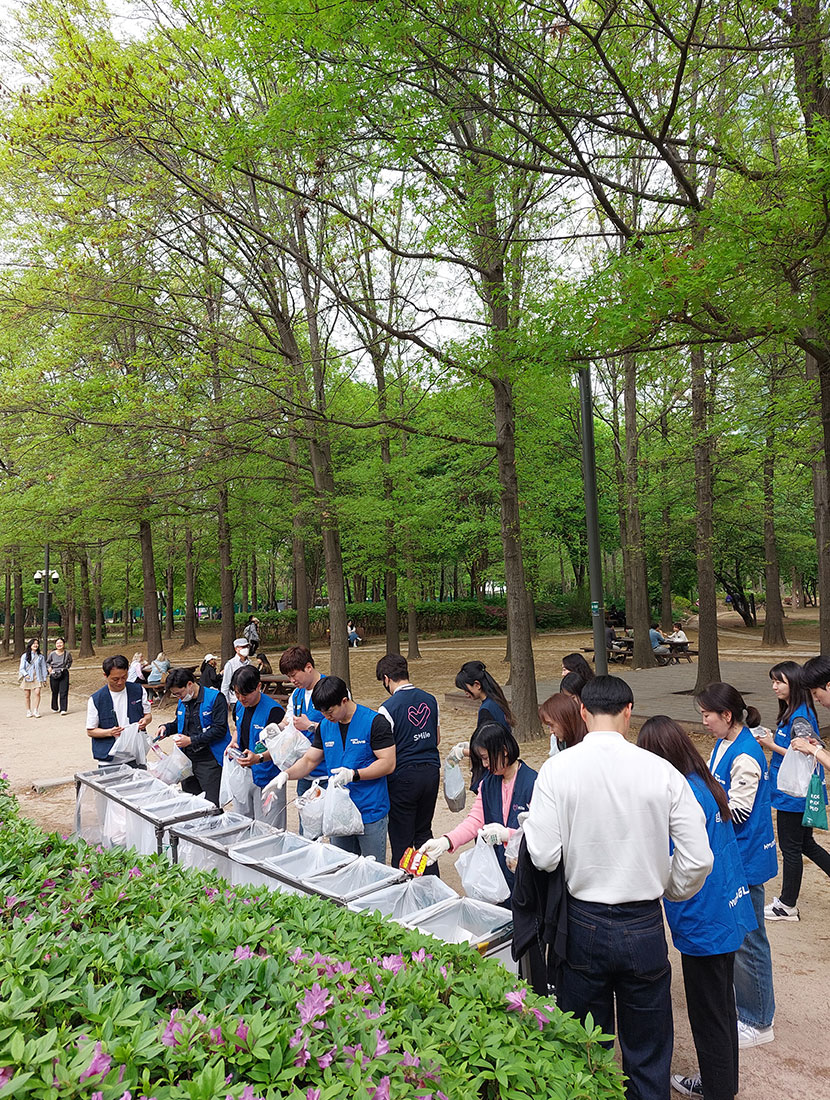 After an hour of plogging, the participants commemorated the meaningful day with a group photo. The 60 volunteers said that they were able to enjoyed a different type of experience due to their teaming up with people from another company. They added that not only did they gain a sense of accomplishment but also felt sincerely happy to have made more friends they could warmly greet within the building. All the teams diligently cleaned up until the very end of the event.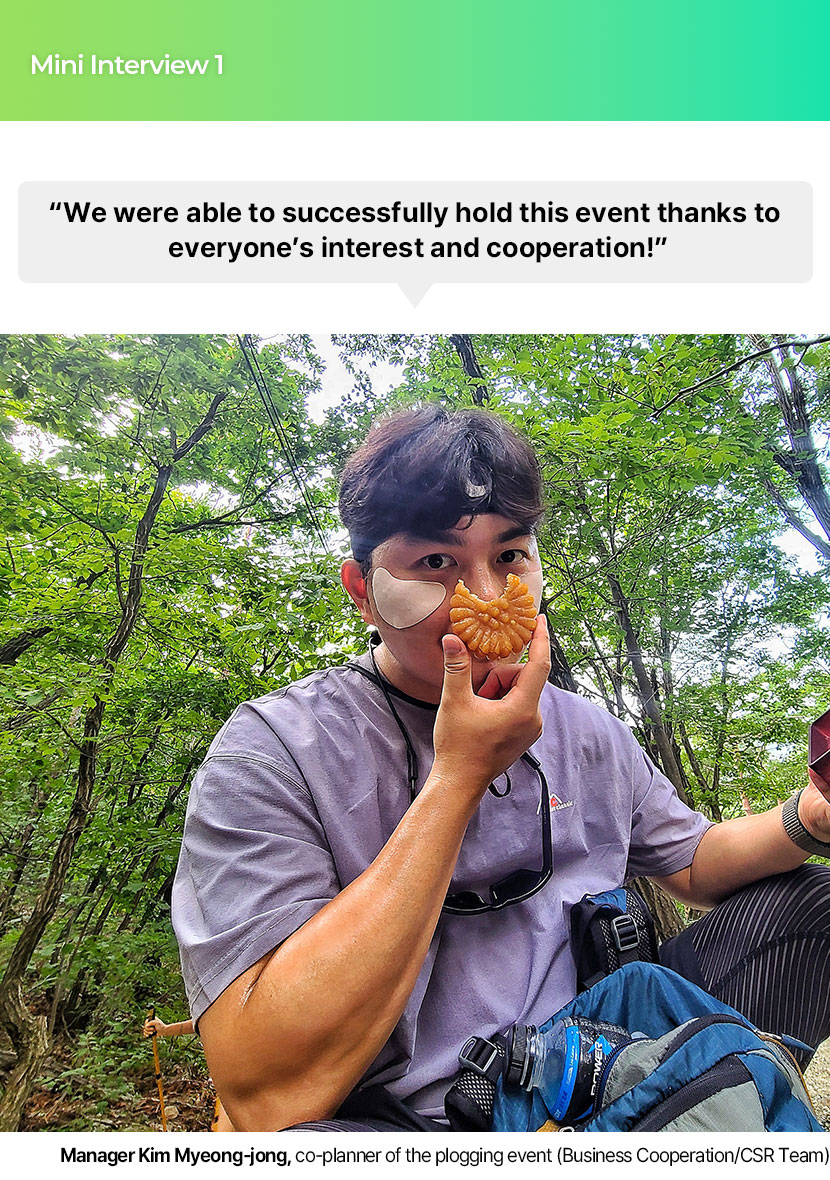 Why did you decide to hold this plogging event with another company?
With the seemingly endless pandemic entering its final stages, there was an overall consensus that our two companies, who work in the same building and are near Seoul Forest, could do something meaningful in terms of social contribution if we put our minds together. Last February, the CSR managers from both companies met and came up with the idea for this event. We continued to meet and were able to actually turn the event into a reality.
Why did you choose plogging as your activity?
Since employees from two different companies were coming together for the first time, we needed a volunteer activity that was very approachable. We felt that other activities, such as visiting facilities that needed help, could be awkward since there had been no prior contact between the volunteers from the two different organizations. Picking up trash may be considered a simple activity, but we felt that it would be significant because we would personally be cleaning up Seoul Forest and the Seongsu-dong commercial district, where we often go for lunch and dinner.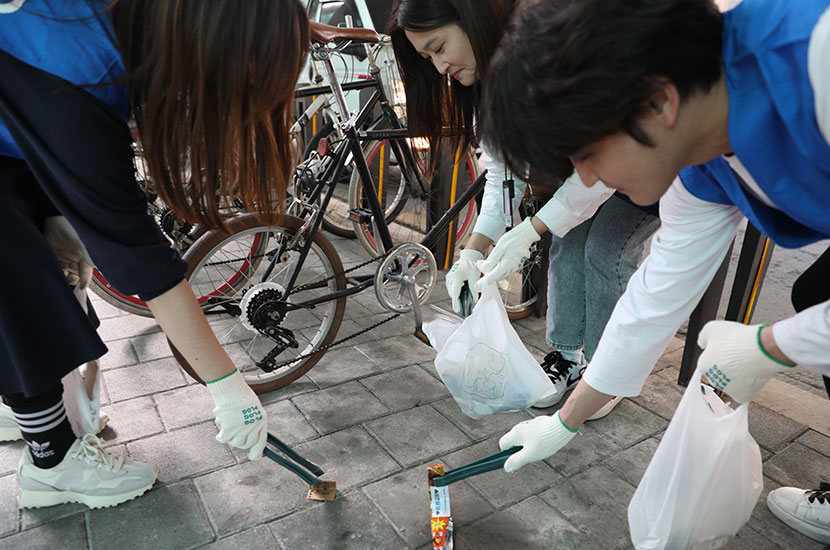 What were you most worried about regarding holding an event with another company?
Throughout the entire event, we prioritized the social contribution aspect. That is why we included the mission of selecting the team that gathered the most trash and tried to efficiently assign each team to a designated area. I explored target areas with my counterpart at SM and checked the average amount of trash that had accumulated in each section. On the day of the event, the participants worked so hard to collect trash, causing the event to go past our scheduled end time. Next time, we plan to allow ample time for this type of activity.
What was the atmosphere like on the day of the event?
Fortunately, the weather was really nice, and we enjoyed the warm spring day in the forest together. I worried that everyone would feel awkward and the overall atmosphere would be too stiff, but these turned out to be needless worries. Participants were already saying hi and chatting with each other even before the ice-breaking event, and as the planner of this event, it felt really nice.
Your thoughts on the planning of the event and the end result?
Overall, it was a meaningful and enjoyable time. Most importantly, we were able to successfully finish the event thanks to the cooperation of all the participating employees. I would like to sincerely thank everyone who participated in the event and helped with its planning. We will continue to plan meaningful activities in the future. This year, we will be developing different CSR programs that our employees can participate in in-person. I ask for your continued interest and support!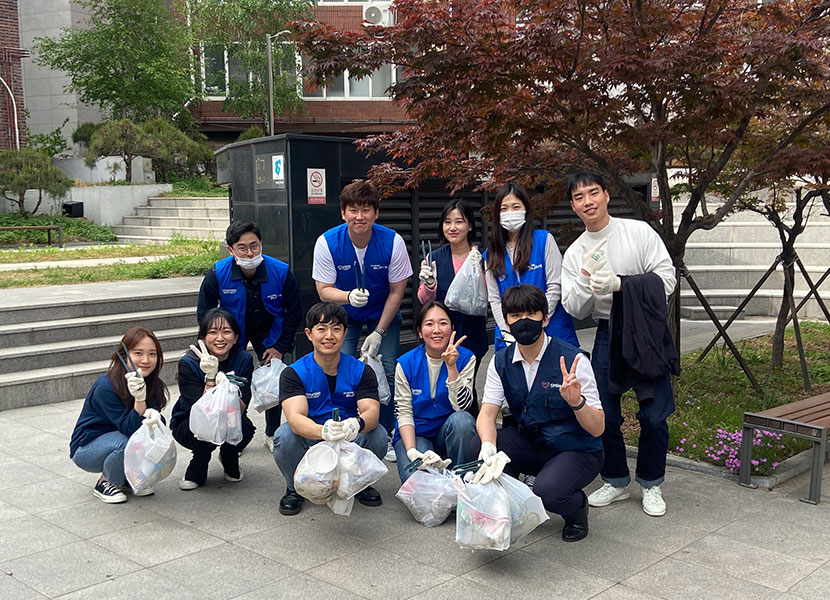 Why did you volunteer for the plogging event?
Recently, I've been hearing a lot of things about environmental pollution, and it made me more aware of the issue. This is my first time plogging, but I wanted to make a difference, even if in a small way, so I joined with the mindset of helping with something that I could do nearby. I also thought that volunteering together with SM, who is a tenant of the same building, would be meaningful.
Since this was a volunteer activity held with another company, didn't it feel awkward in the beginning?
I was worried about what we would talk about since we were volunteering with people from a completely different industry. Fortunately, my kids' favorite girl group is Aespa, who is under SM Entertainment, so I started talking about that. My SM counterpart had even researched Hyundai Glovis before the event and showed an interest in ships. We talked about each other's jobs as we enjoyed our volunteer work. It was a great opportunity to learn about an industry that I cannot easily access. It was particularly interesting because there was even a manager of a famous celebrity in our group (laughs).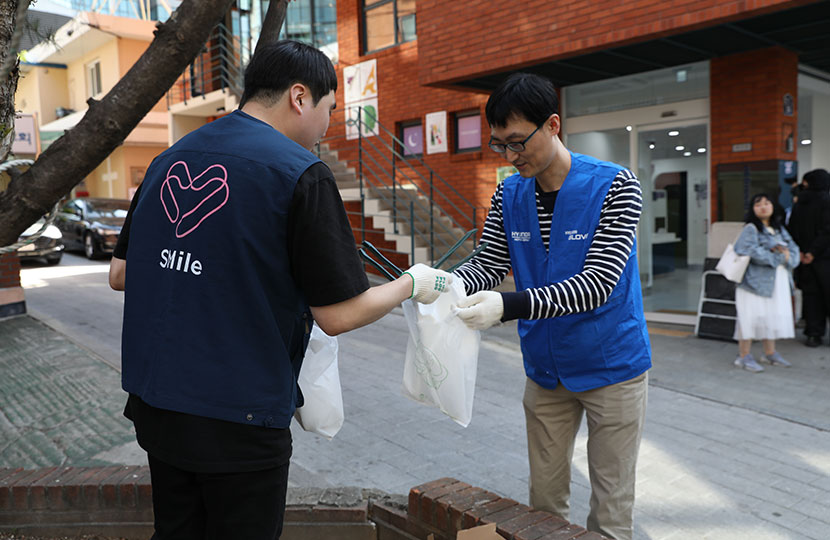 What was the most memorable thing?
As we were finishing our volunteer work, there was an event where we could win prizes if we had memorized the names of all our team members. Manager Kim Kee-hyun, who was in our team, did exactly that and received a celebrity-themed souvenir. I remember watching everyone and envying their prizes. 🙂
What are your overall impressions of the plogging event?
Wandering around different alleys while plogging was good physical exercise and I was able enjoy the atmosphere outside the company on a Friday afternoon, which I cannot normally experience because I'm typically in the office. Usually, when we think of volunteering activities, we think of them as meaningful but boring and burdensome. However, plogging was something that anyone can joyfully participate in without feeling any pressure. By participating in this event, I have become more interested in volunteer activities at our company. In the future, I plan to participate in other such activities if I have the opportunity.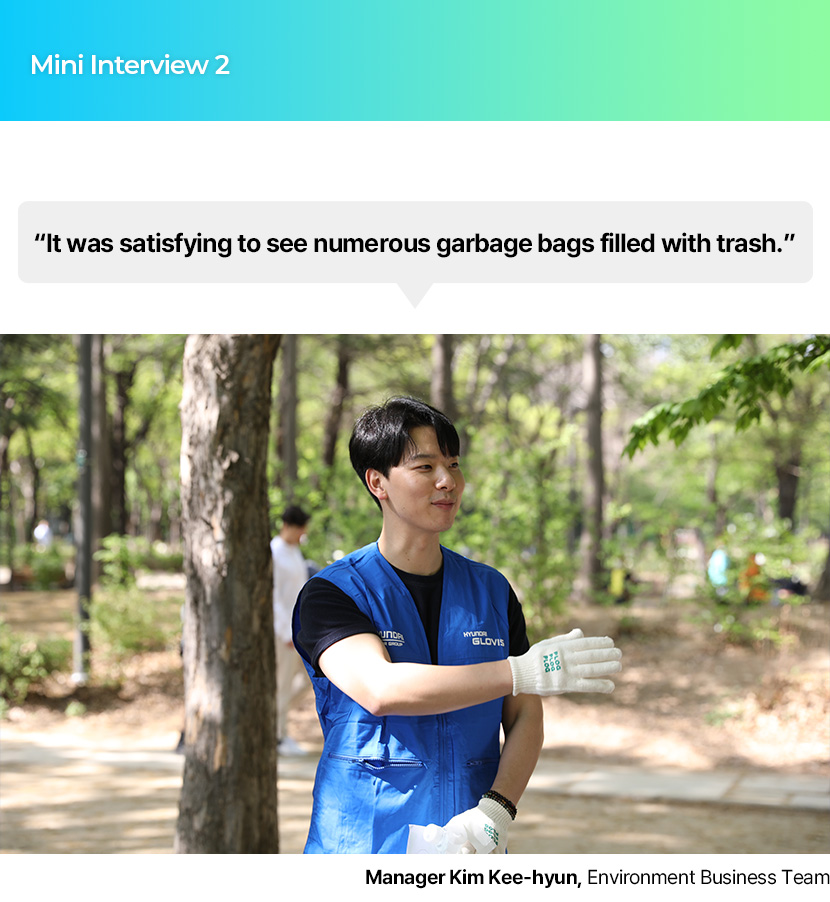 Why did you volunteer for the plogging event?
I volunteered because I enjoy aerobic exercises like jogging and since the event would give me the opportunity to do some volunteer work while exploring all corners of the Seoul Forest and nearby areas. Looking back, I realize that I didn't have any memories of properly visiting Seoul Forest or its vicinity.
Have you tried plogging before?
This is my first time. Through the event, I was able to learn more about plogging. It was really great because I could enjoy looking at the nearby scenery at my pace while picking up trash and working with others.
Since this was a volunteer activity held with another company, didn't it feel awkward in the beginning?
We did rock-paper-scissors, and I was selected as our team leader. As the team leader, I was the first to introduce myself to the rest of the team. After that, there wasn't much awkwardness among our team members. As we chatted, we became much closer to each other. Even though we worked in the same building, we previously had no reason to communicate with each other, so I had many questions about them. It seemed like the SM staff felt the same way about us.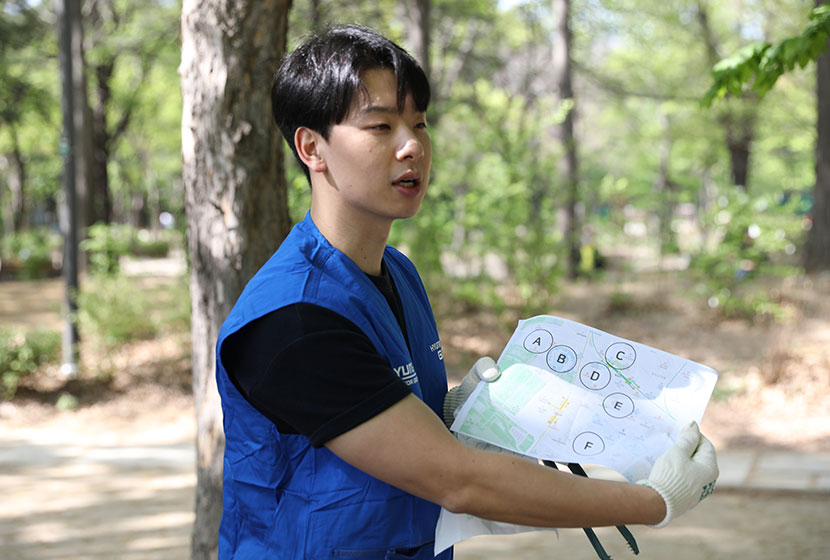 What was the most fun for you?
The thing that was the most fun was being able to volunteer with people from another company while jogging around Seoul Forest on a sunny day. I had a great time chatting and picking up trash, and it was so satisfying to see the garbage bags so full that they were about to burst. As the team leader, I made the effort to remember the names of my team members, and as a result, I was delighted to receive a signed book of SM artists. I remember running into an SM employee who was on my team in the lobby on my way home a little bit ago, and we of course greeted each other warmly.
What are your overall impressions of the plogging event?
It was 10 out of 10. I hope there will be more activities like this in the future with opportunities to get to know not only our own employees but also those from other companies.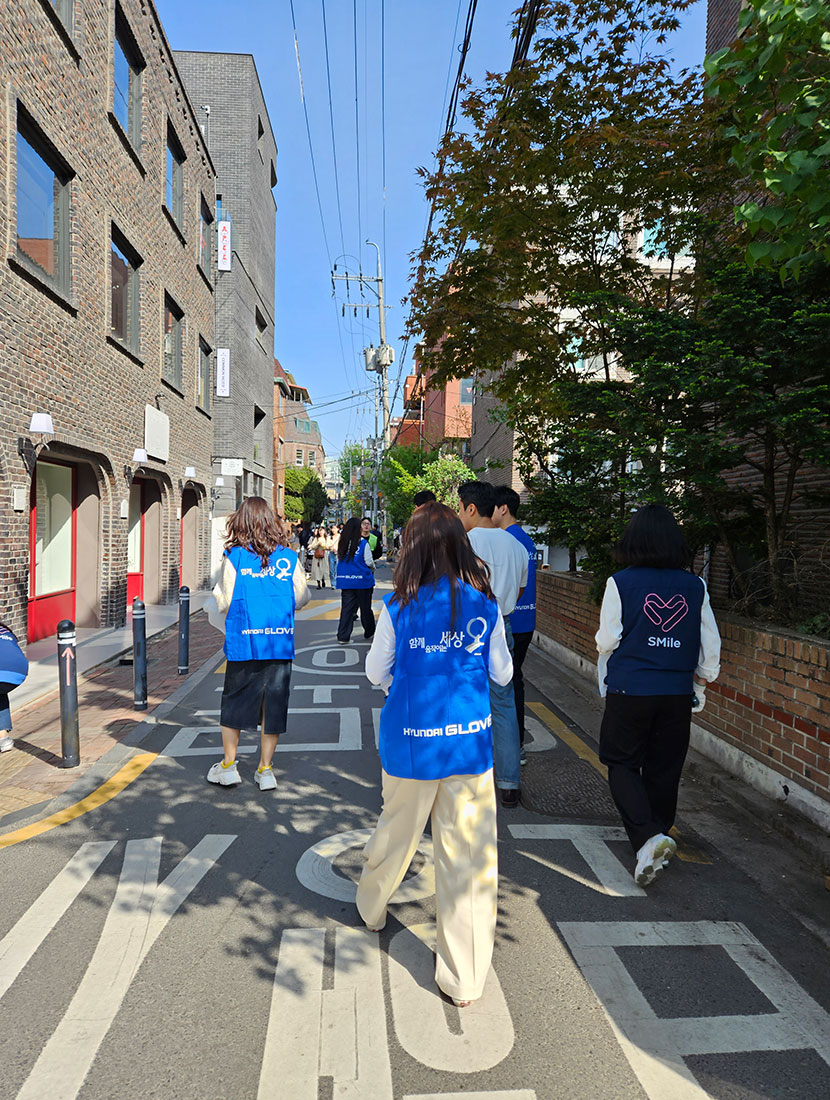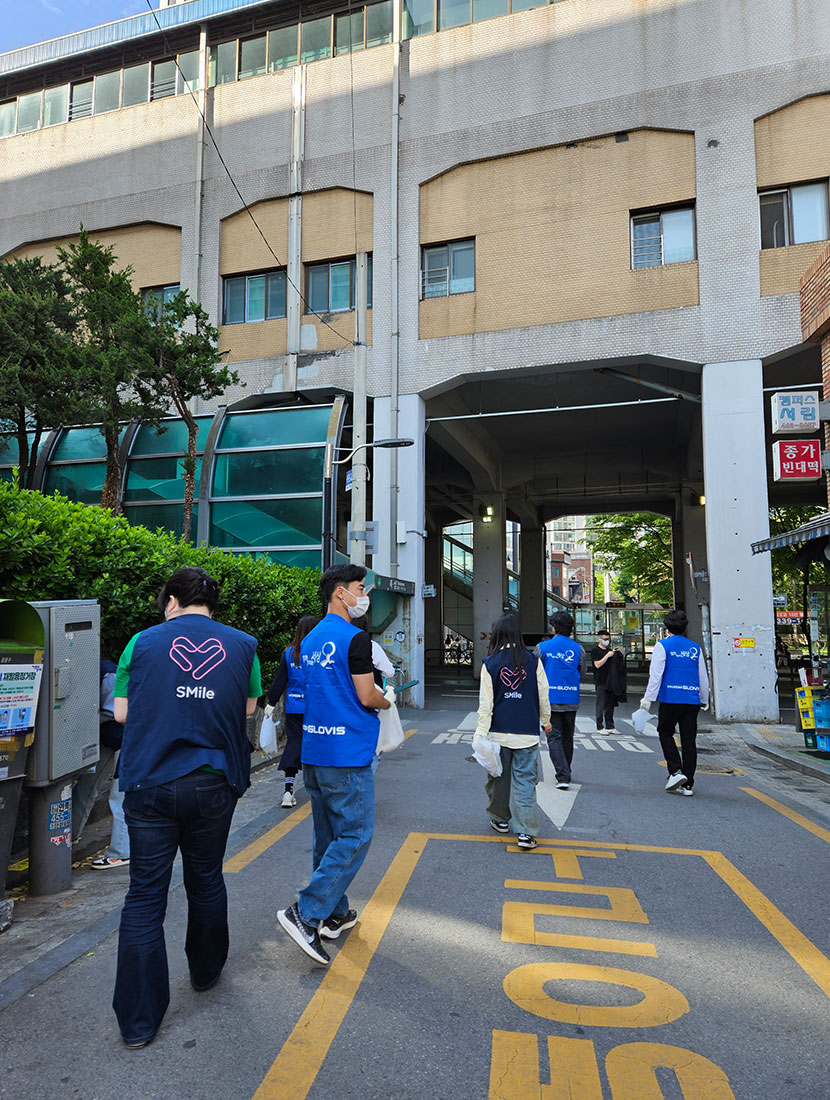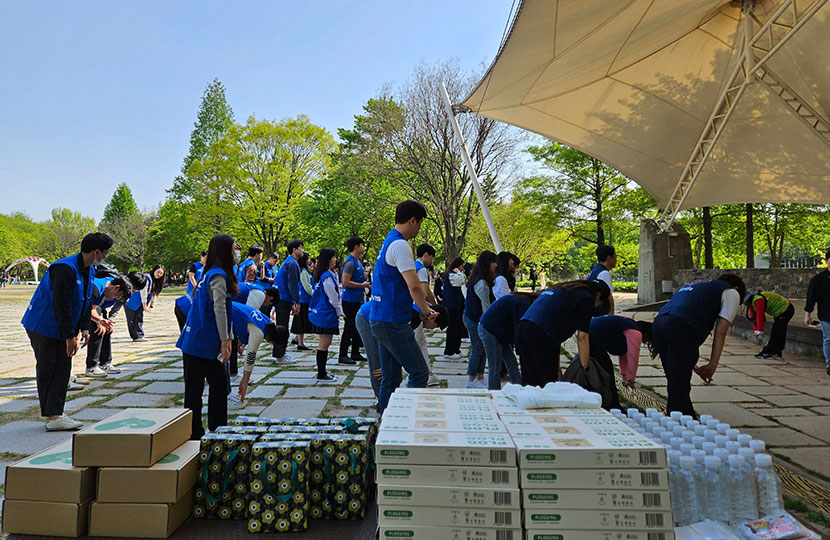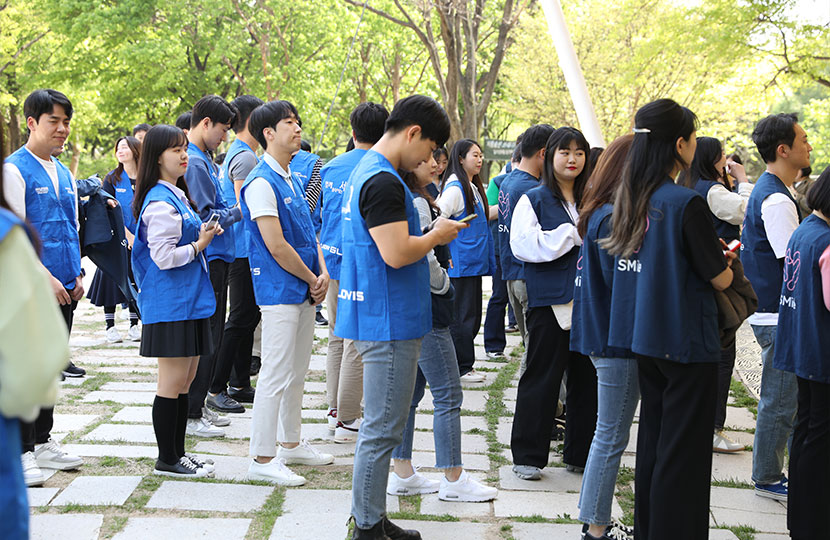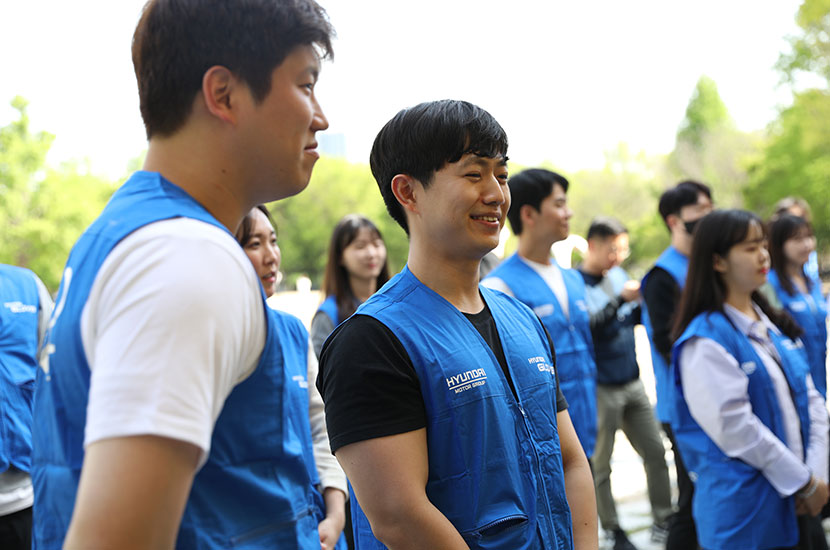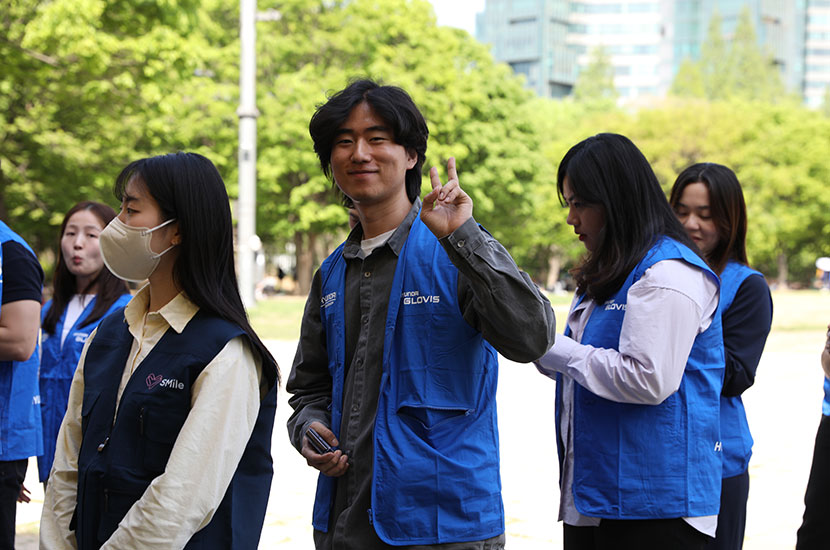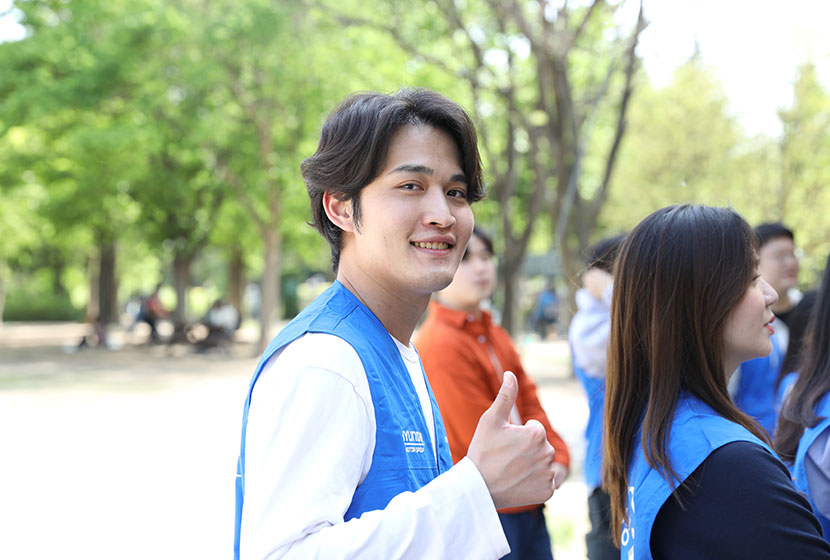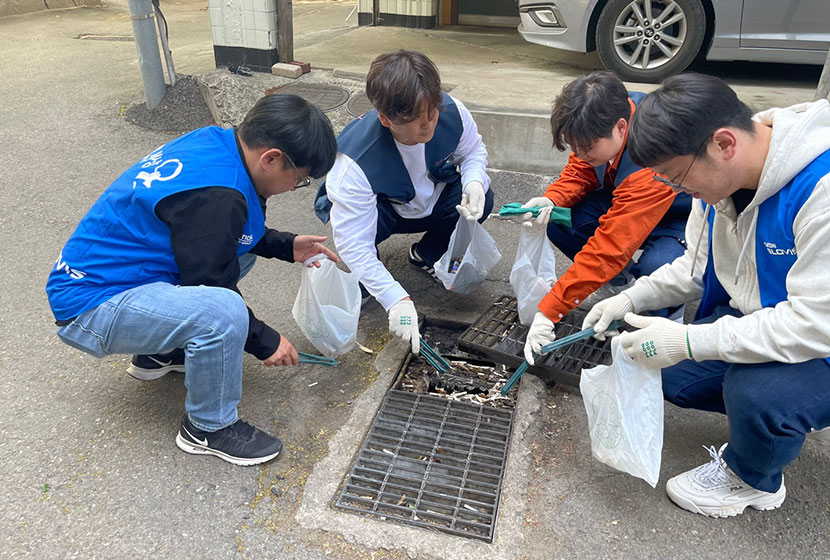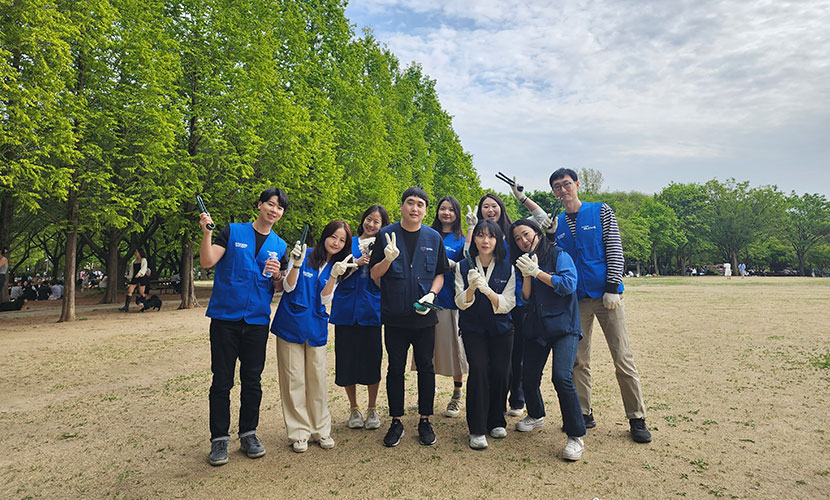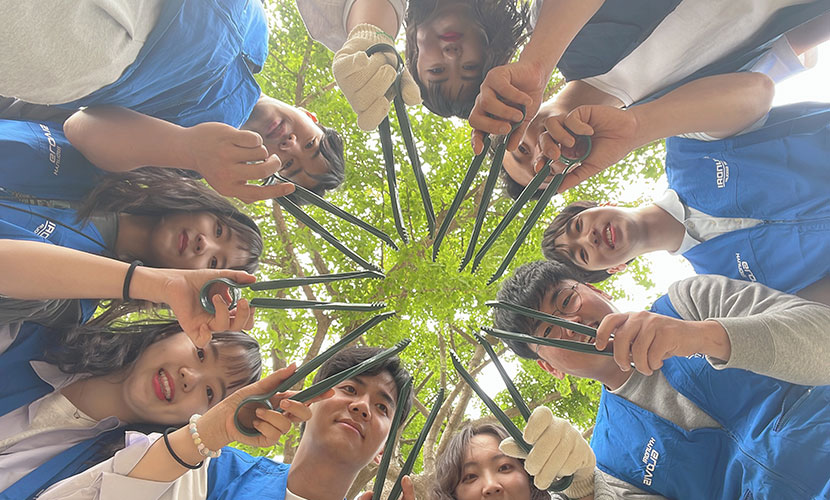 By the Editorial Department
2023.05.23