"Knowing that our calls with customers shape how they perceive Hyundai Glovis, my team and I will be our friendliest selves on the phone, even while narrowing down to the customer's pain points."
-Senior Manager Ahn Sung-il, Auto Business Development Team
Every month, Hyundai Glovis runs a customer service campaign with a set theme to improve customer service awareness and skills for all employees. The campaign for the month of February was "Commitment to Top-quality Customer Service by Phone." The week-long training took place on February 16-23, and was participated by 419 staff members from 42 teams. It provided indispensable insights into phone-based customer service and equipped the staff with valuable knowledge and a variety of reference materials.
February customer service campaign
equips staff with inside knowledge and handy tools
As the world settles into living with COVID-19, contact-free service has become the first point of contact with customers and their first impression of the service provider. This is why Hyundai Glovis has prioritized improvement of its staff's customer service capacity and work efficiency through monthly company-wide customer service campaigns. February's "Commitment to Top-quality Customer Service by Phone" campaign was designed to inform staff of the importance of professional phone etiquette. The campaign also complemented the updating of the company's automated response system and restructuring of customer contact points for each team by the Business Support Team earlier this year.
Employees who participated in the campaign completed it with a clear understanding of their customer service skills and awareness as well as tools for improving in areas that were lacking. One such tool is a 10-point checklist for self-assessment of professional phone etiquette. Participants were also given a one-minute video demonstrating how to start a call, how to handle a difficult call, and how to de-escalate an issue, among other techniques, as a reference tool to keep on hand.
Upon completion of the campaign, each of the participants wrote in their own words what they had learned and how they will put it into practice. There was a prize drawing after completion, with a handful of lucky participants taking home gifts.
Participant thoughts
on the campaign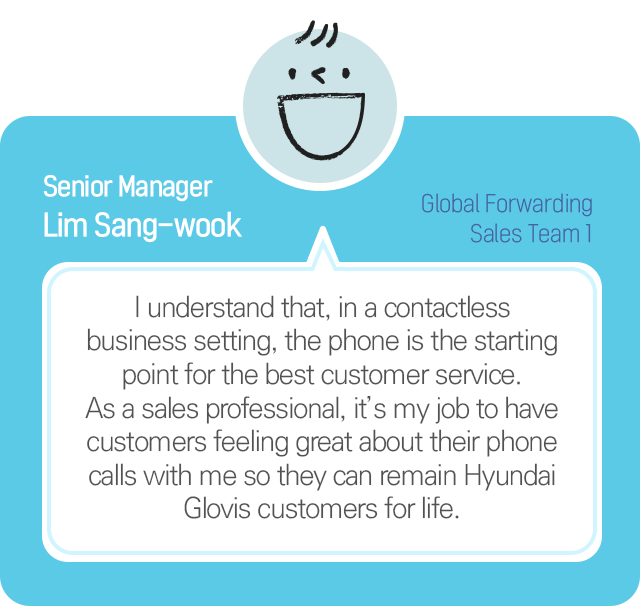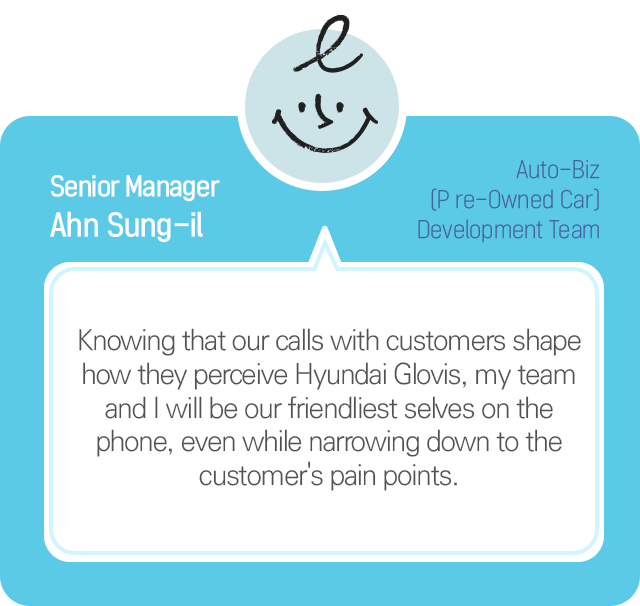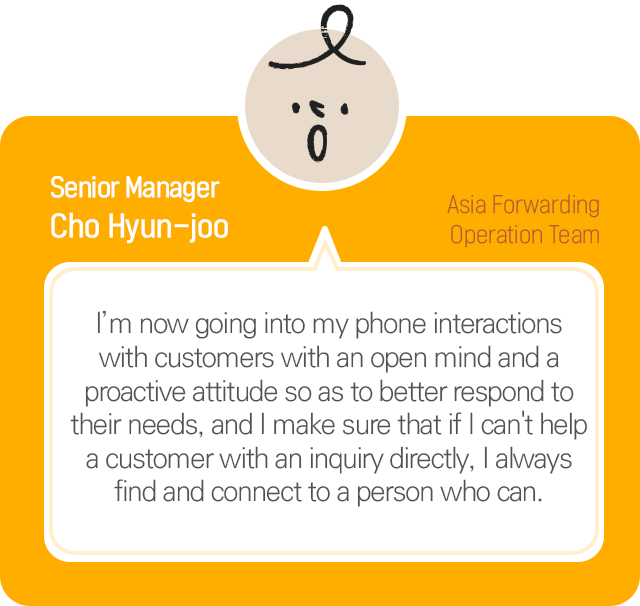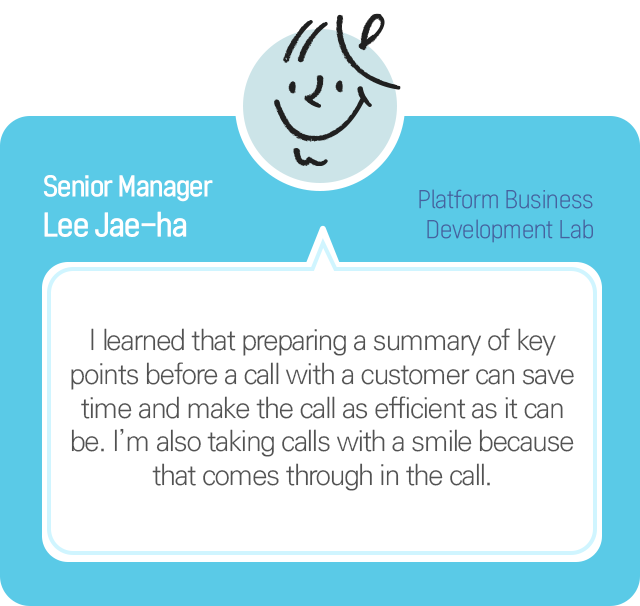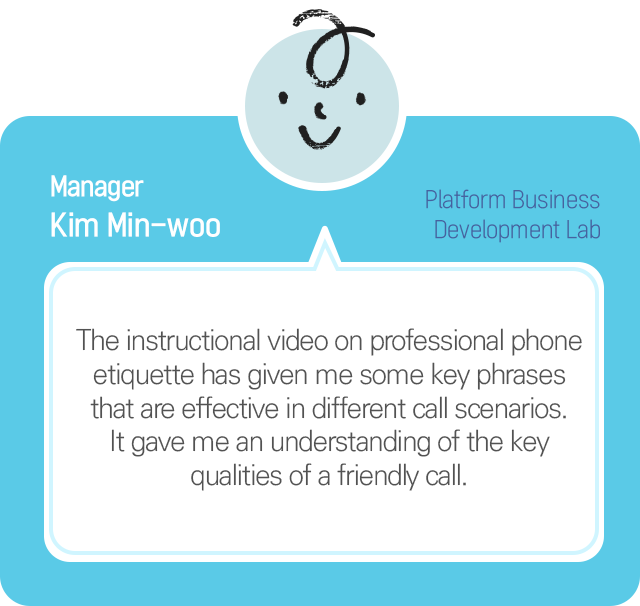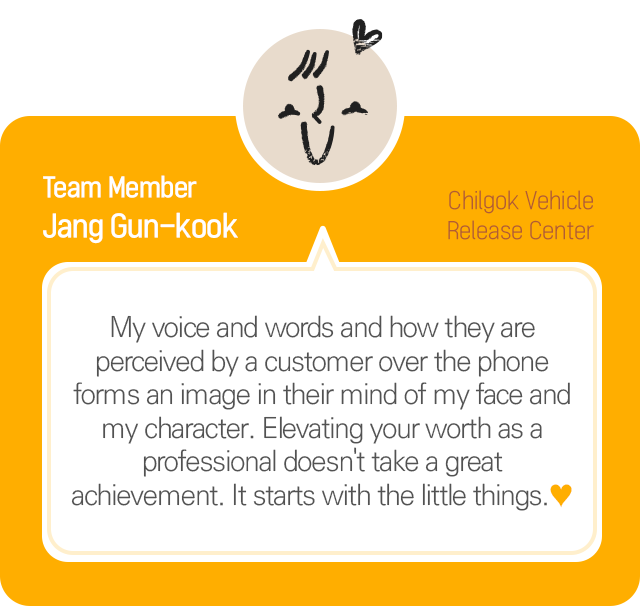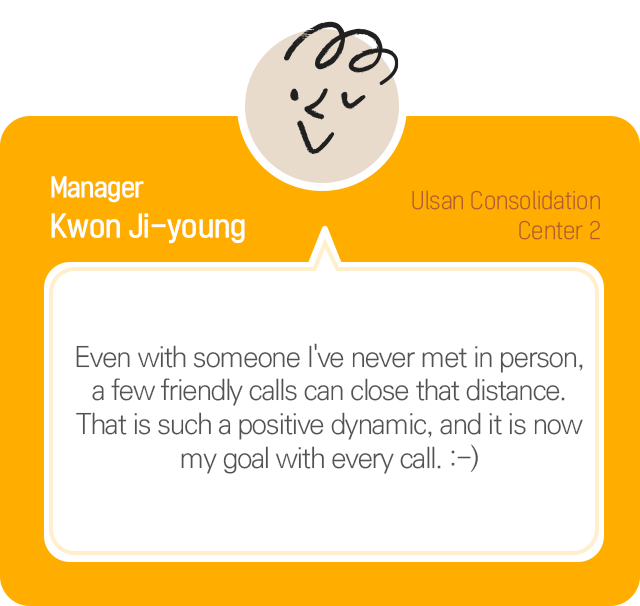 Professional phone etiquette
checklist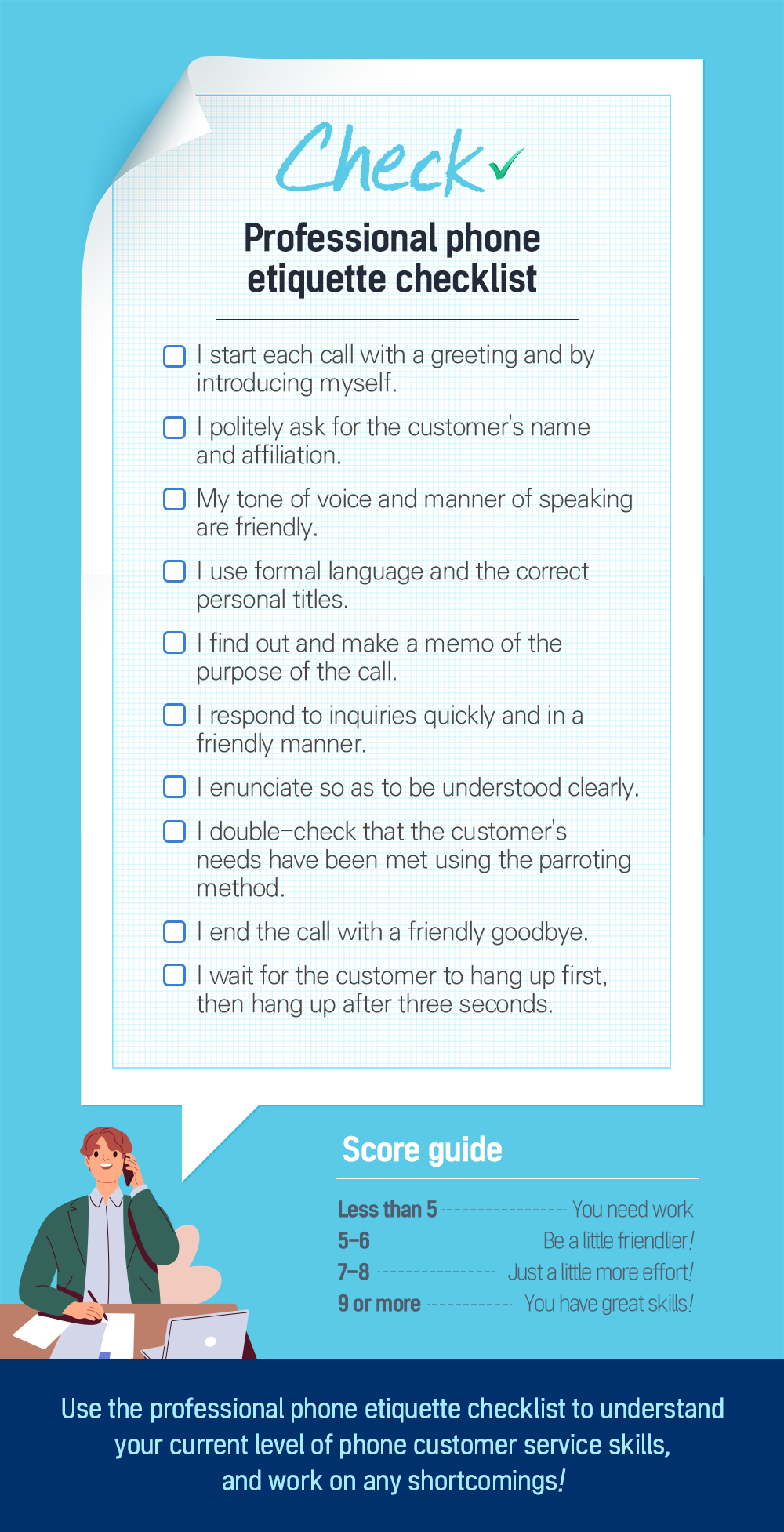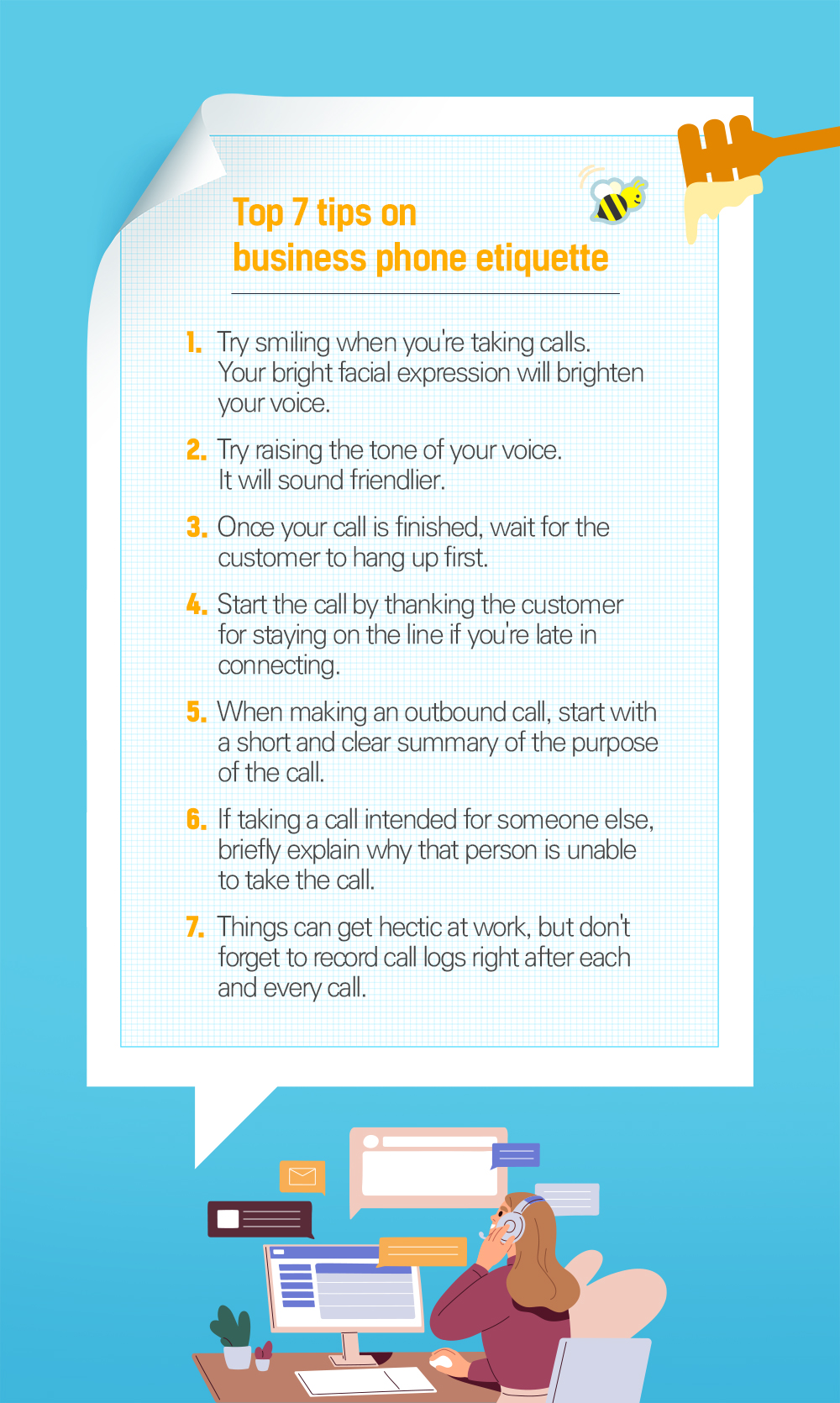 Mini's customer service journal
Phone etiquette up! Confidence up!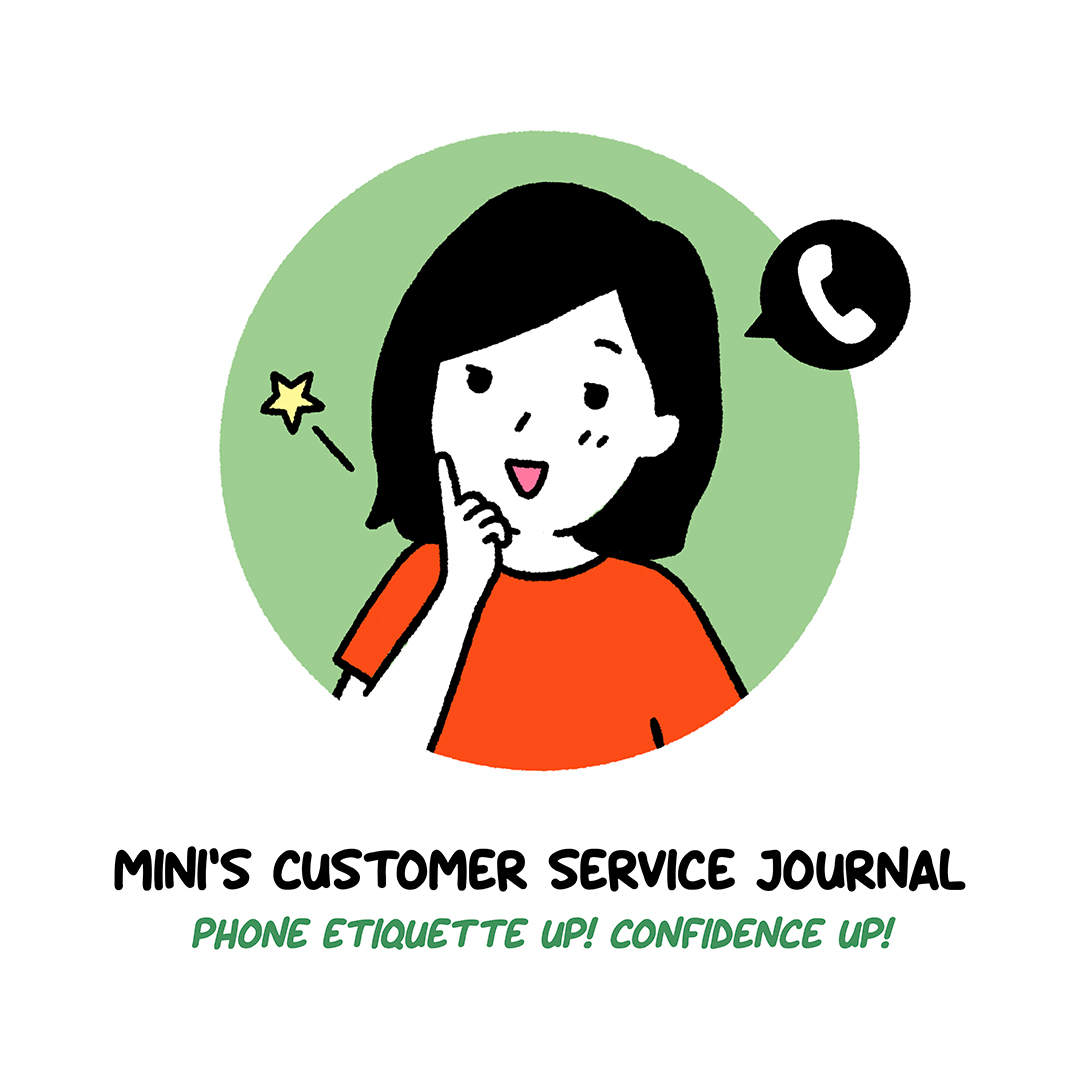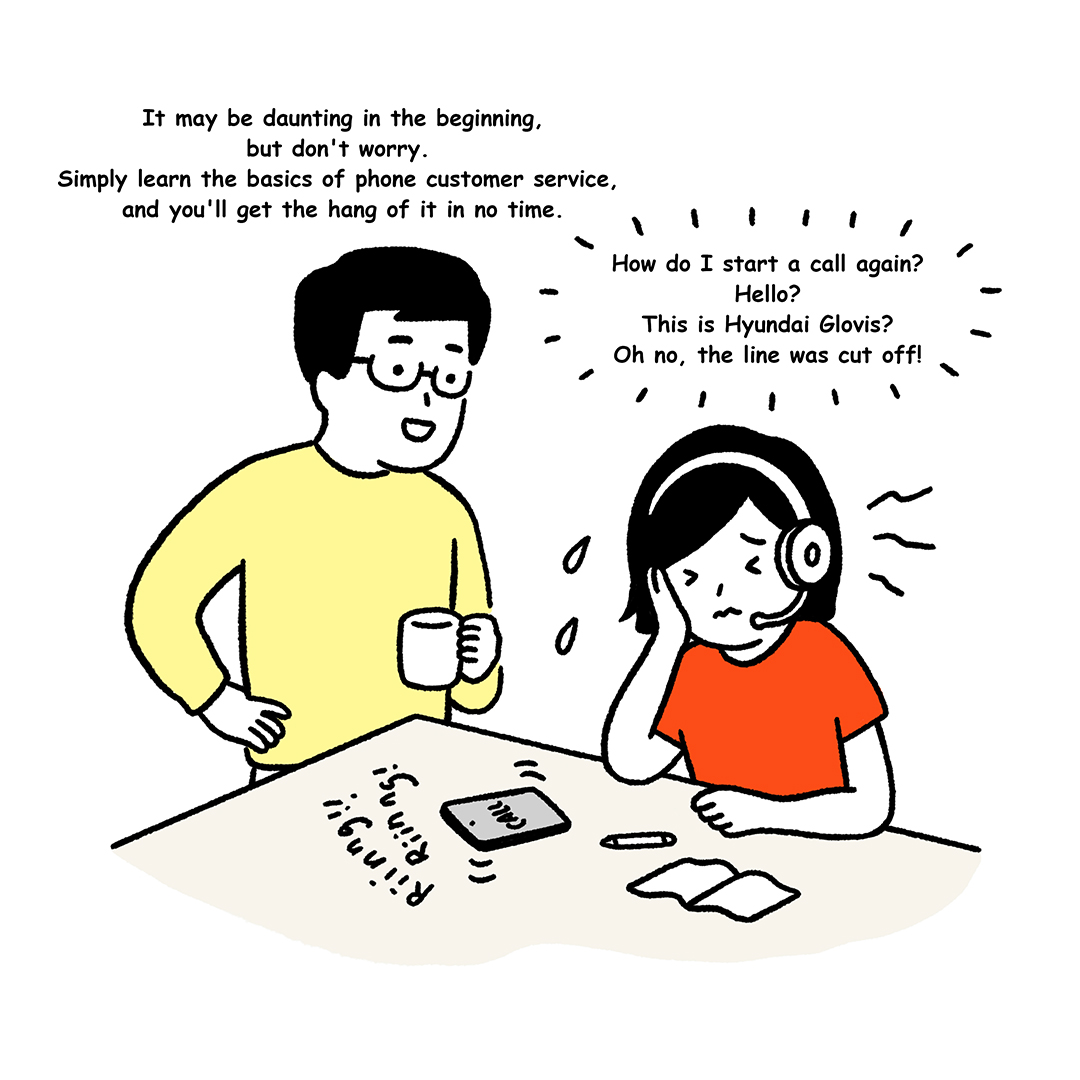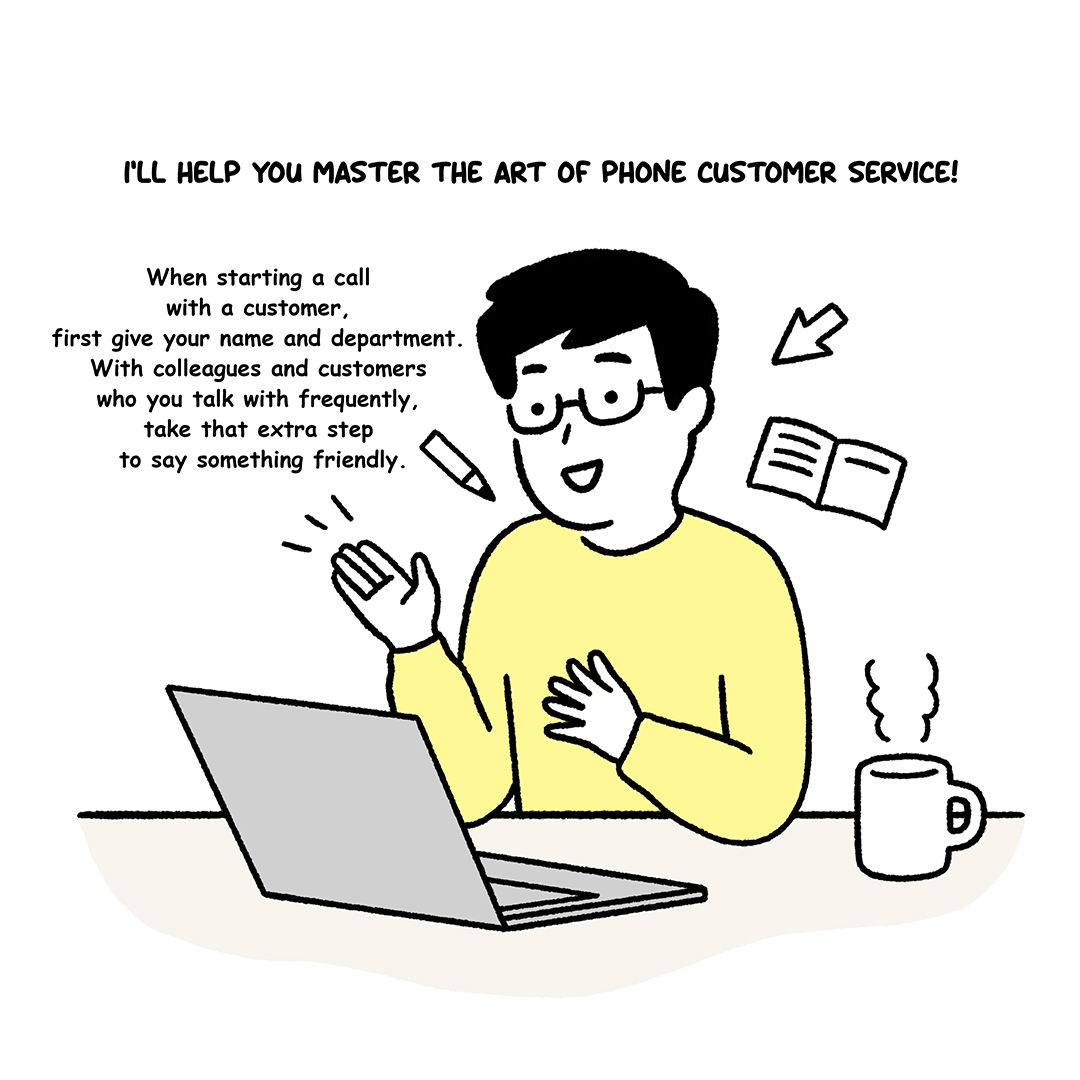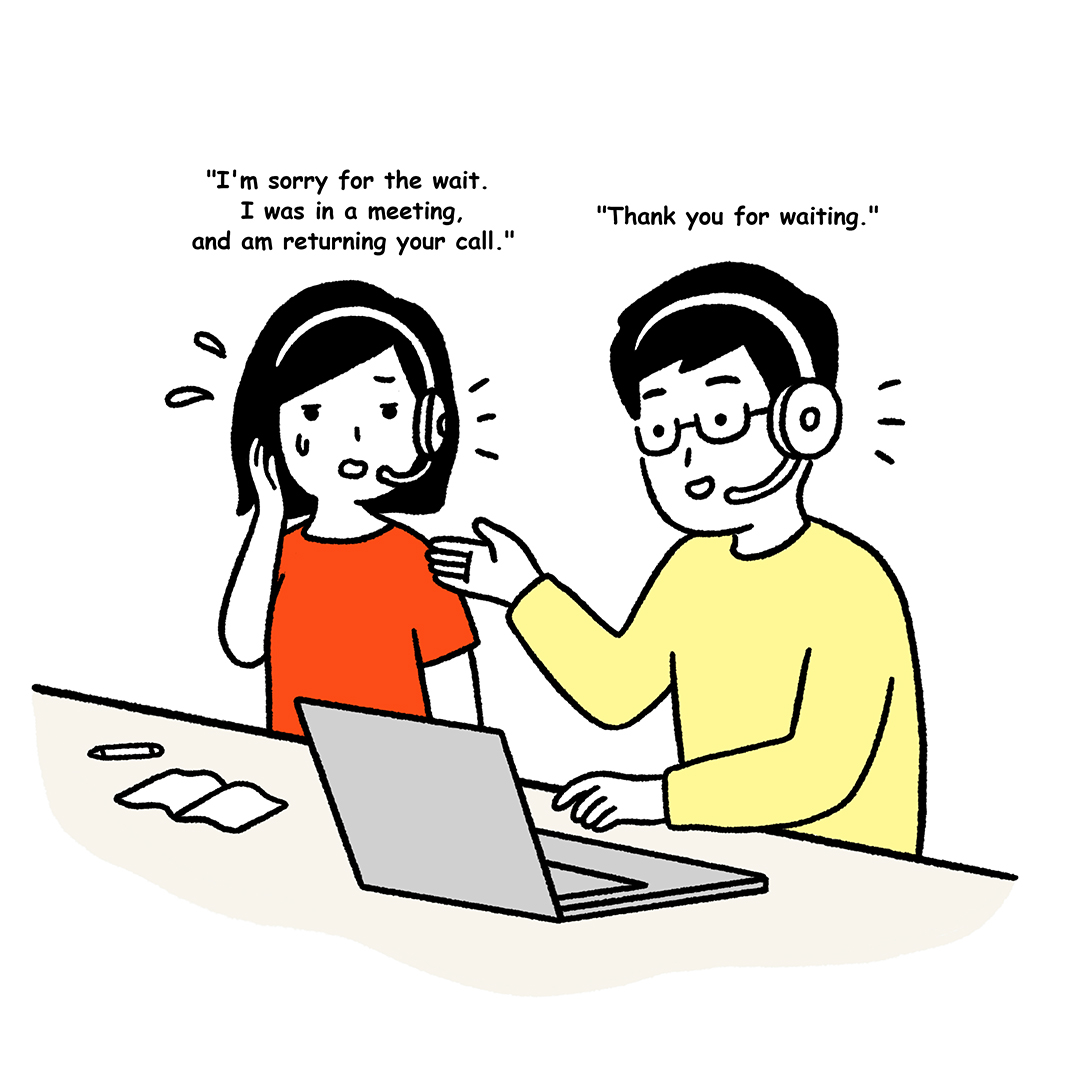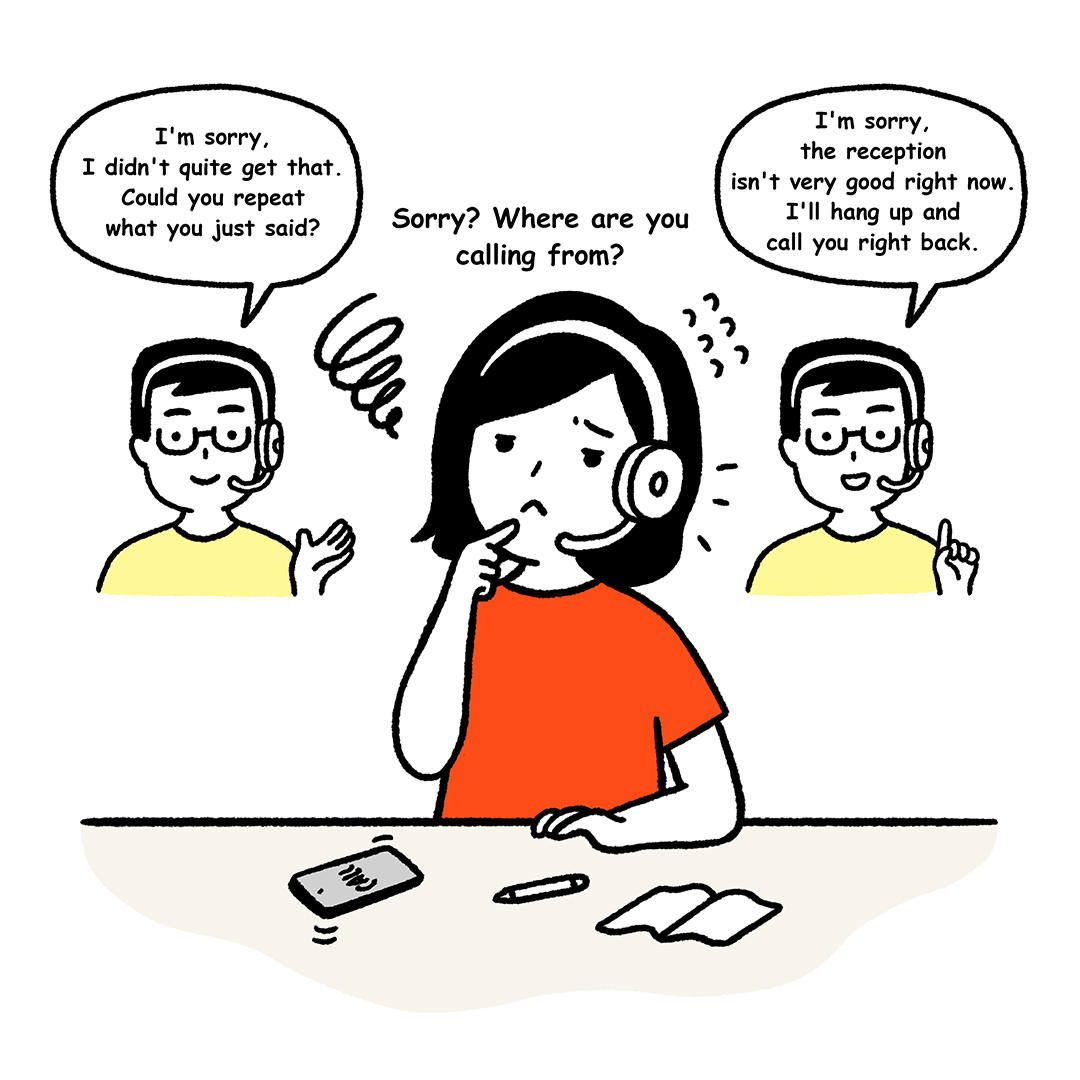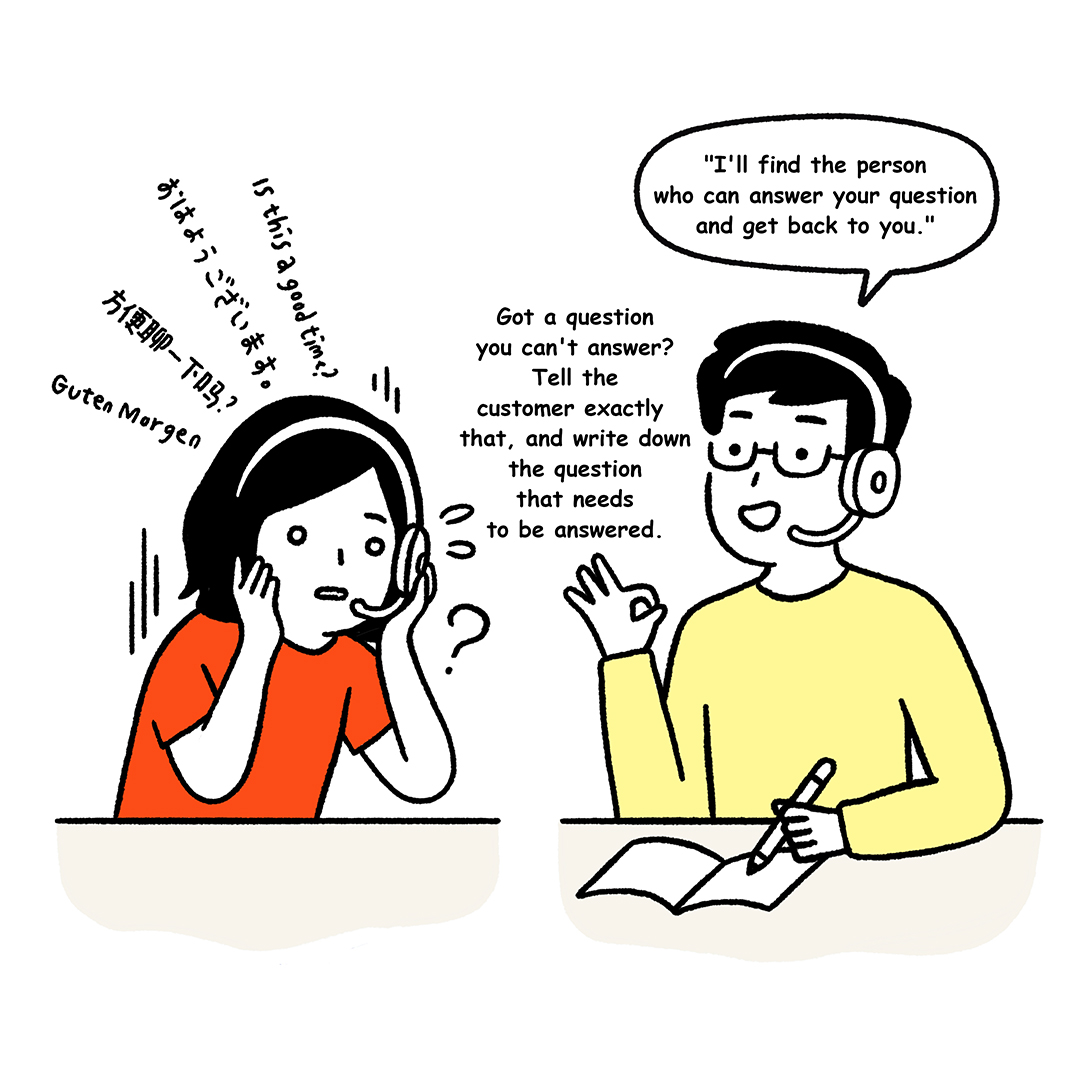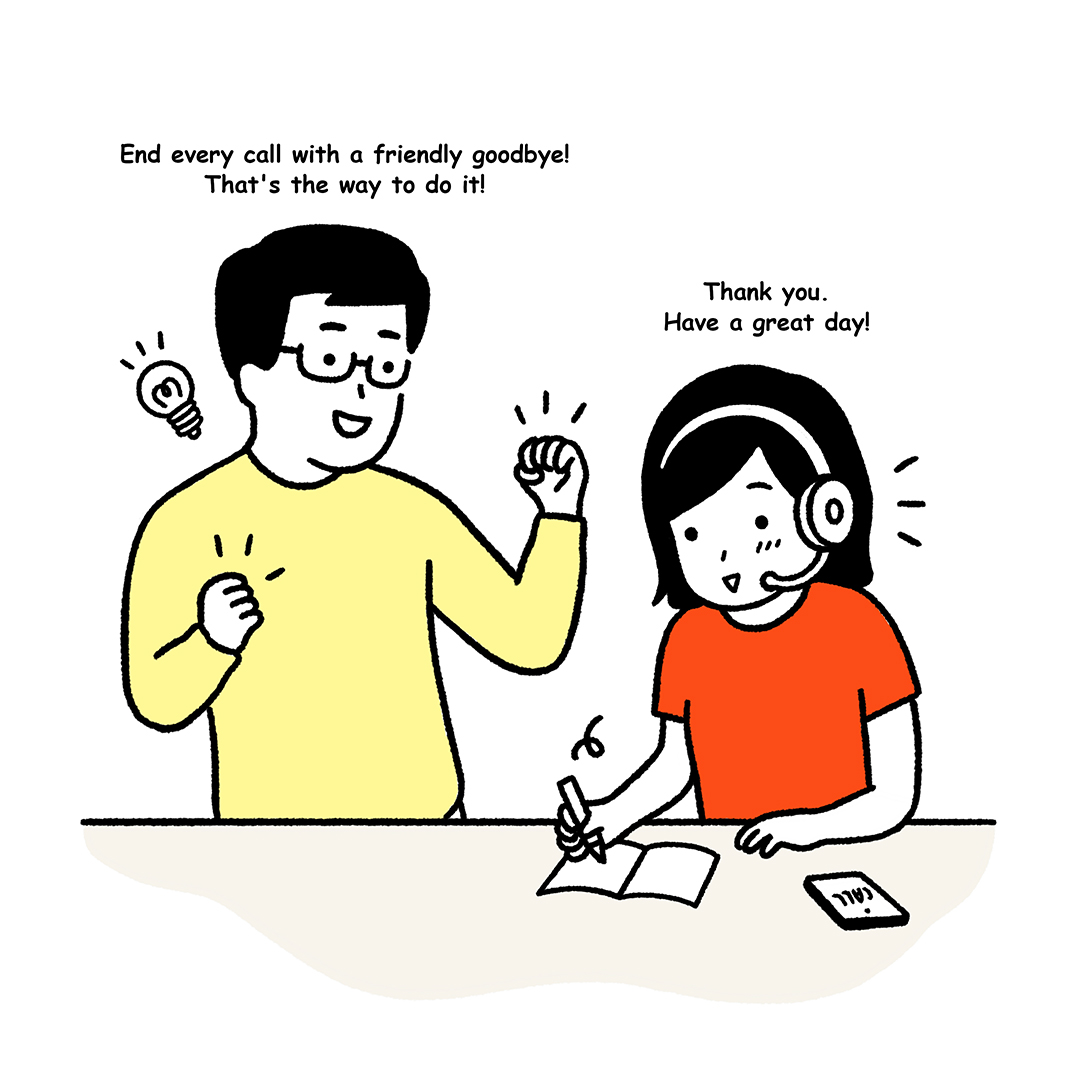 Writer Editorial Department
2022.03.30