Listening attentively to others can build relationships of trust and convey to them that they are respected. Listening carefully thus helps us to observe what they are thinking and feeling during the course of the conversation, and helps them to experience a sense of comfort. This article will look into attentive listening as a means to communicate sincere interest to the person with whom we are talking.
Listening attentively: An essential element of a transparent organization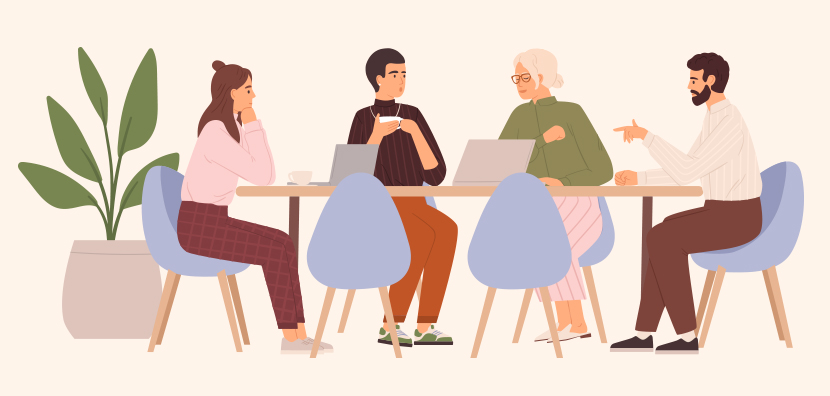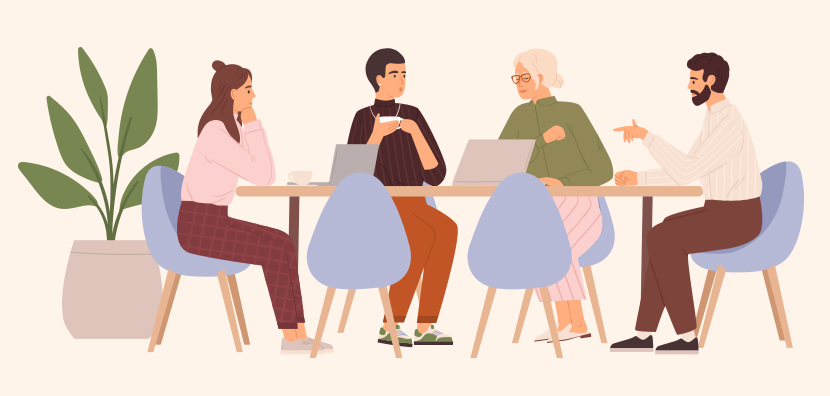 Listening attentively is linked directly to a transparent organizational culture. The team leader must listen to what their team members have to say in order to lead effectively. If they focus only on their team's goals and insist on issuing orders and asserting their own way, it will become difficult for them to lead the organization in the intended direction.
The same also applies to team members. Good communication with their leader is important to facilitate focus on the task ahead. Different opinions among team members must be coordinated to allocate tasks and promote collaboration. These are the reasons that "attentive listening" is essential for organizations that need to frequently request and coordinate the opinions of others.
So, how can we listen attentively to others? First, we must first be humble. Being humble is the state of breaking away from a hierarchical relationship and trusting each other as responsible members who need to achieve the same goal. Rather than just talking, we must approach each other with genuine curiosity and interest. It also helps to set aside our own position and start the conversation with an open mind.
Before carrying on a conversation, we could prepare and put our minds into a state that is as clear as a blank sheet of paper so that we can understand what the other person is saying without any misconceptions. This willingness to fully accept the conversation will open our ears wide. So, remember before starting any conversation that listening attentively is not a simple physical action, but one that starts from the attitude and the mindfulness that we have for the other person.
How to open customers' hearts through listening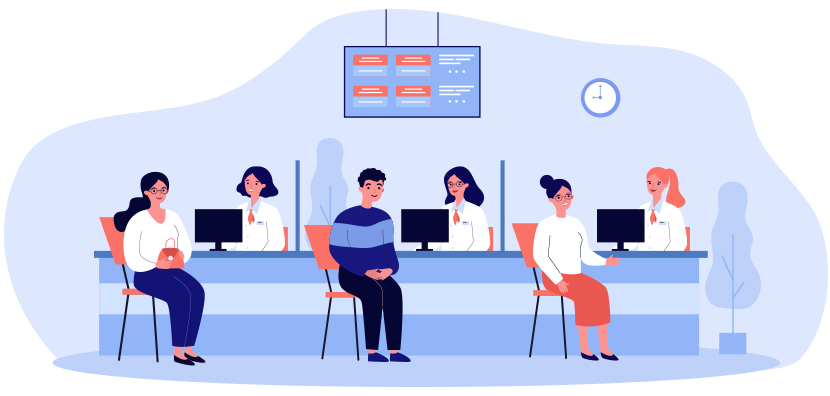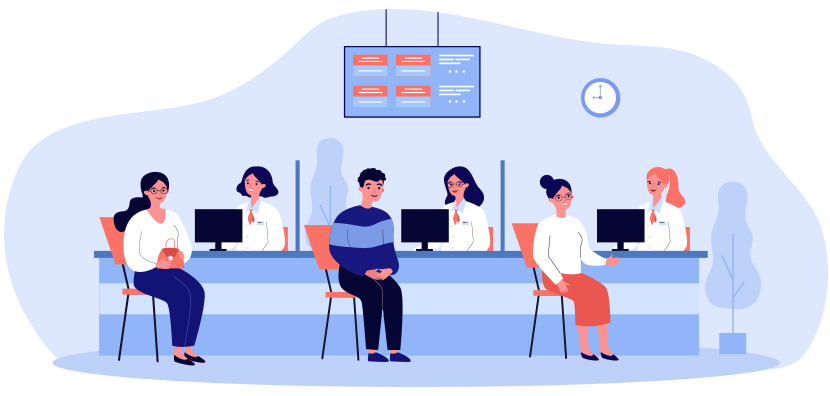 Listening attentively does not simply mean hearing what the other person is saying. It is understanding the customer's situation, perceiving their thoughts and emotions, and ultimately comforting them. Thus, in order to discern a customer's needs and move them, we must learn the right attitude for listening.
During dialogue with customers, the most fundamental element of listening is focus. When we concentrate on the conversation, we can ask the questions that will allow us to recognize less apparent intentions and express appropriate responses that empathize with their feelings. Such a focused attitude cultivates trust in the customer, elicits a sense of satisfaction about the conversation, and induces them to let go of their defensive stance. Let's forget about other matters for now and focus our attention on the conversation with our customers. Satisfactory results will be born from this most basic attitude.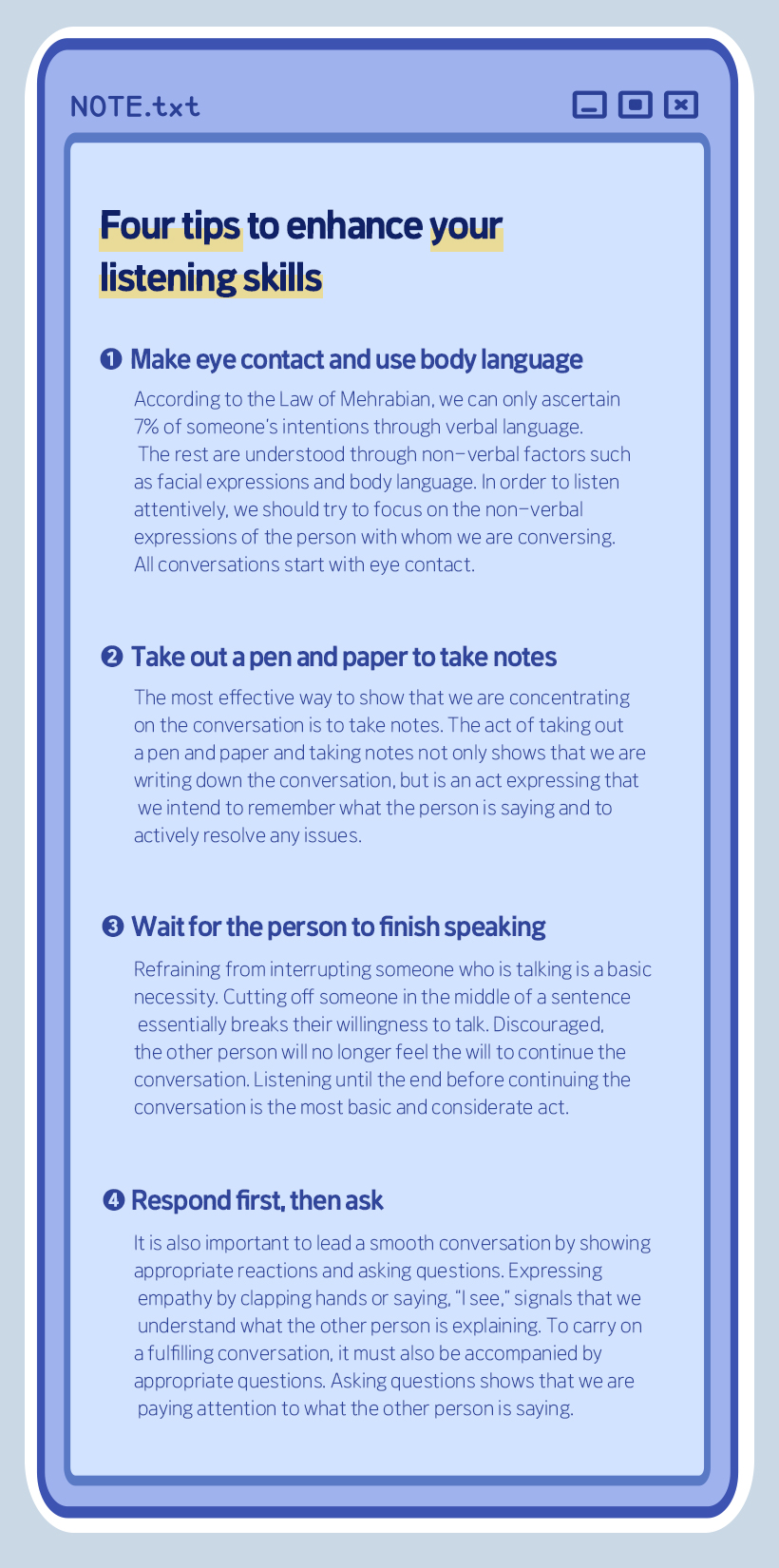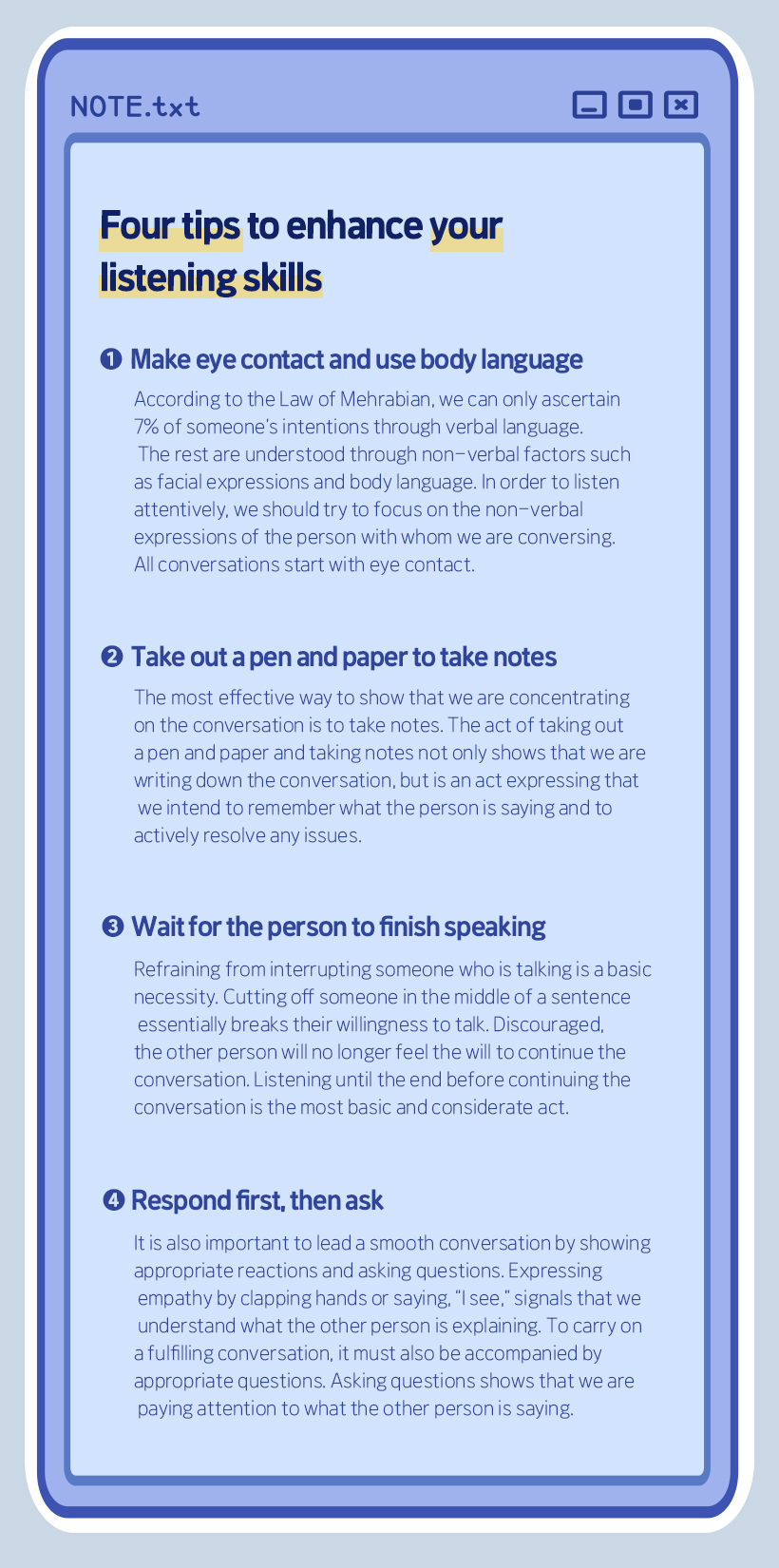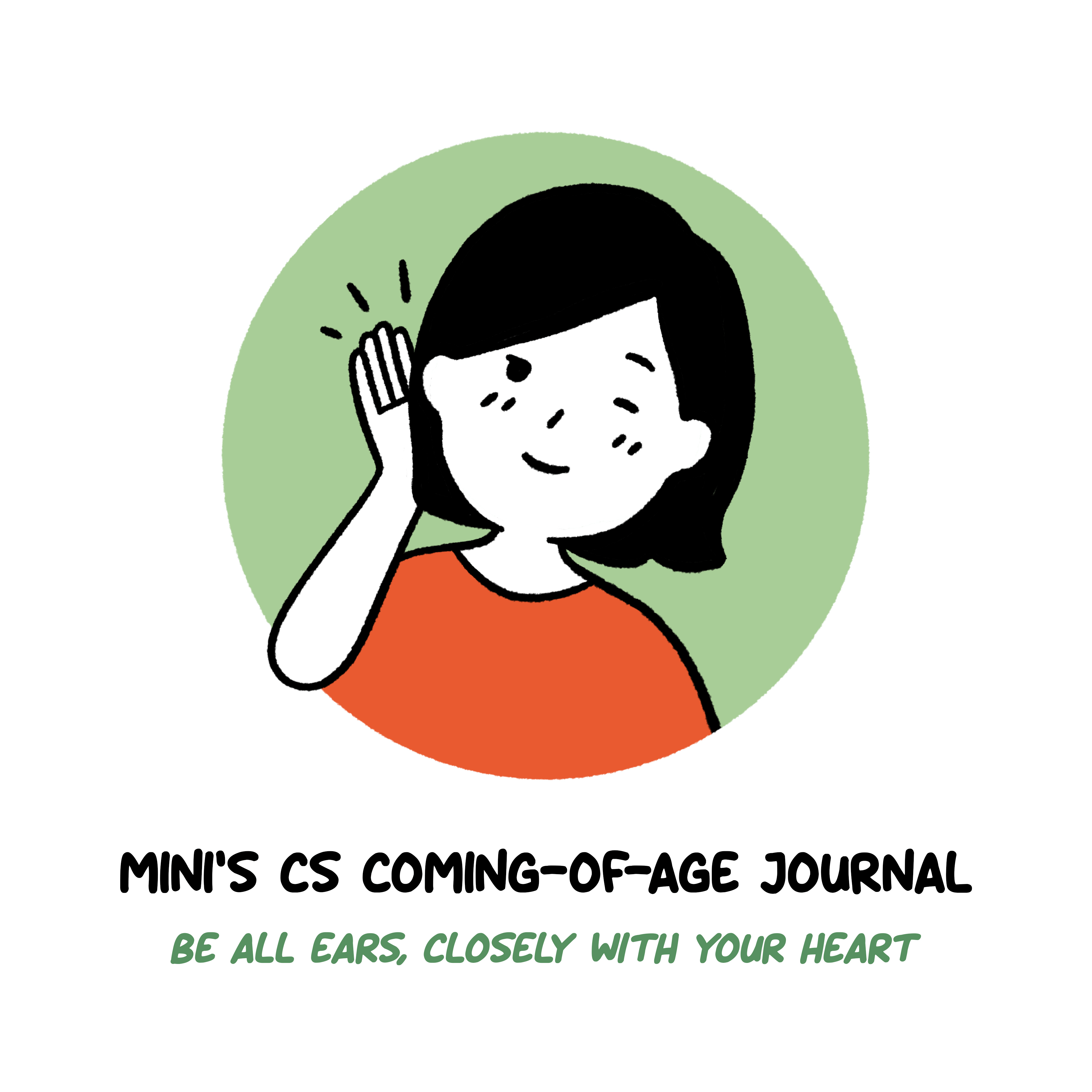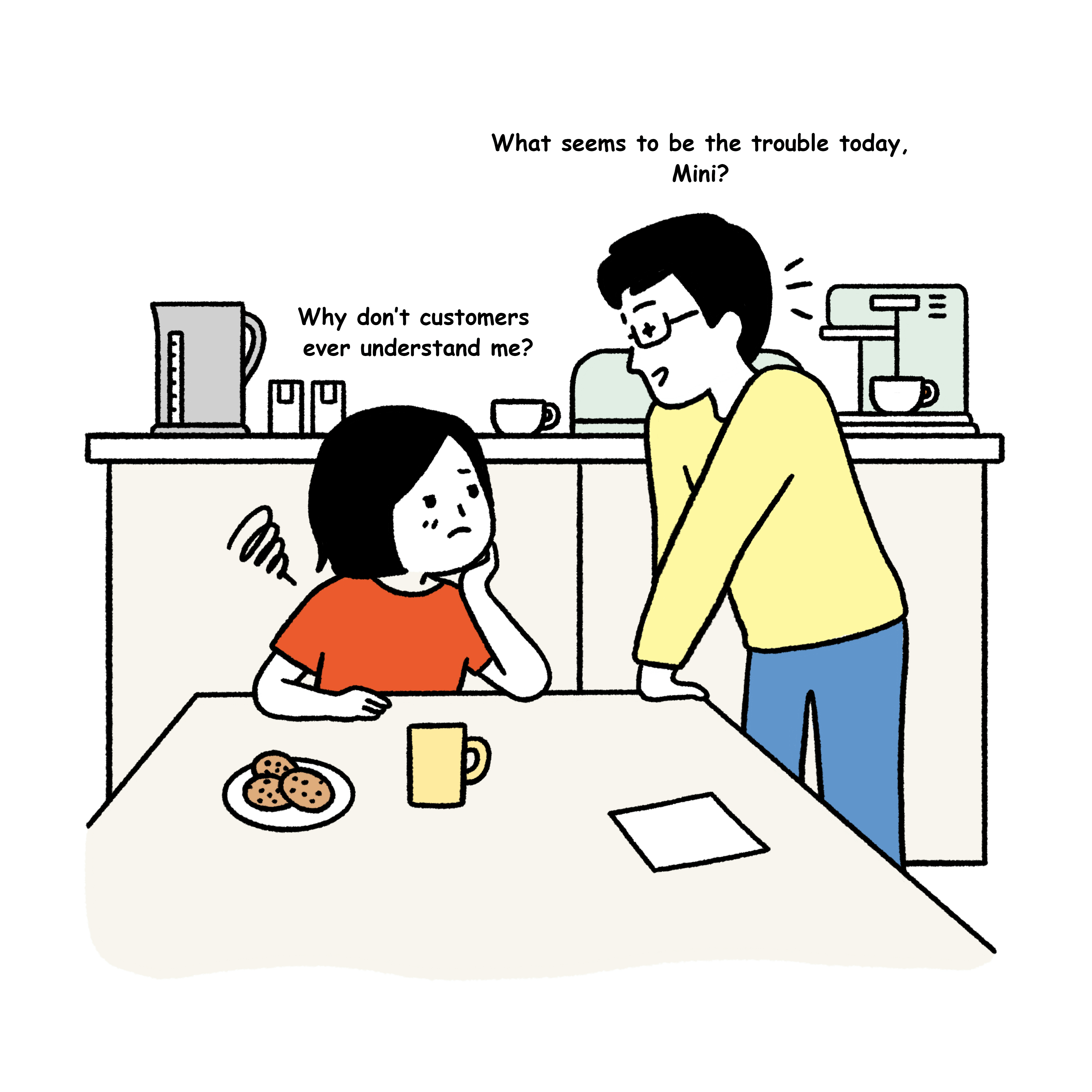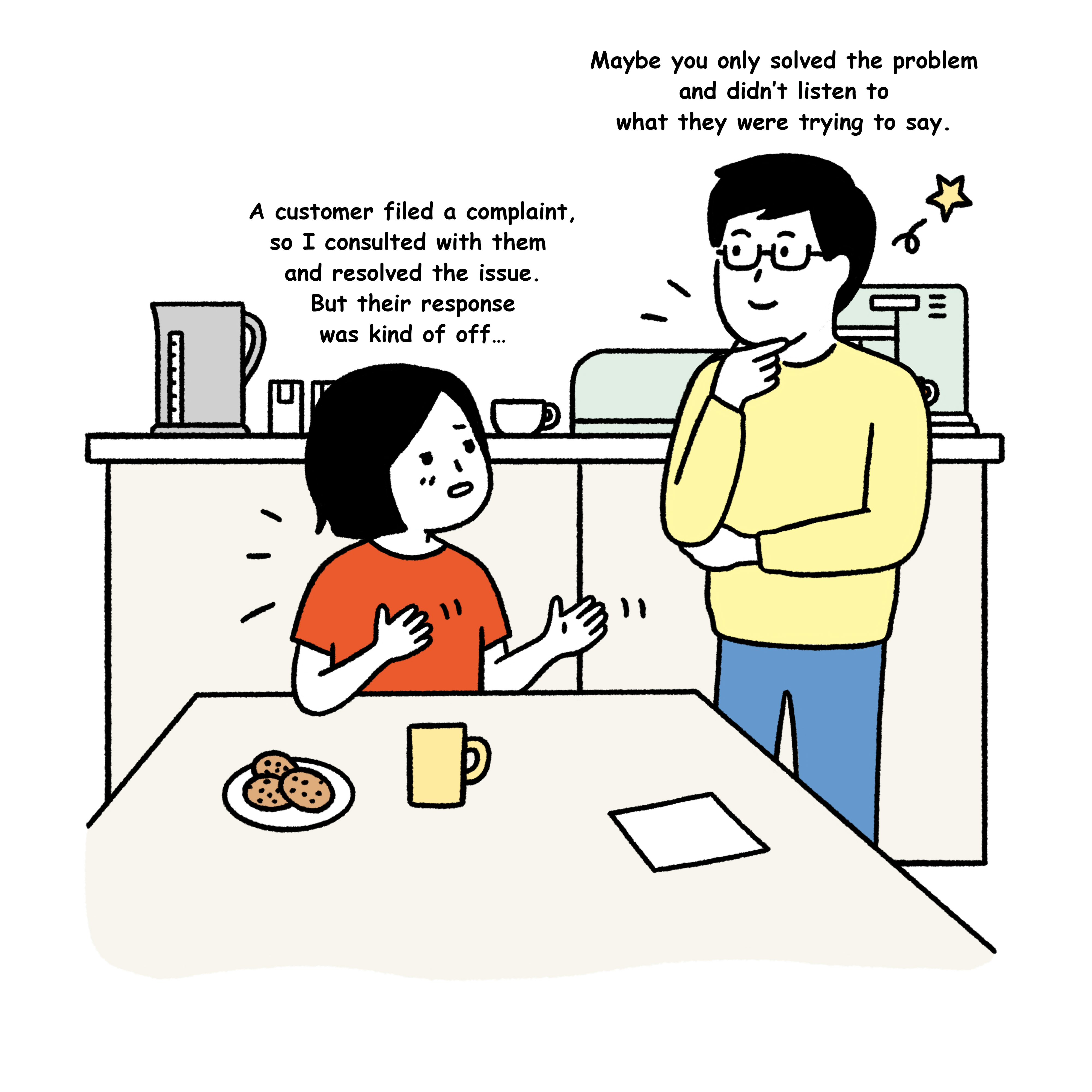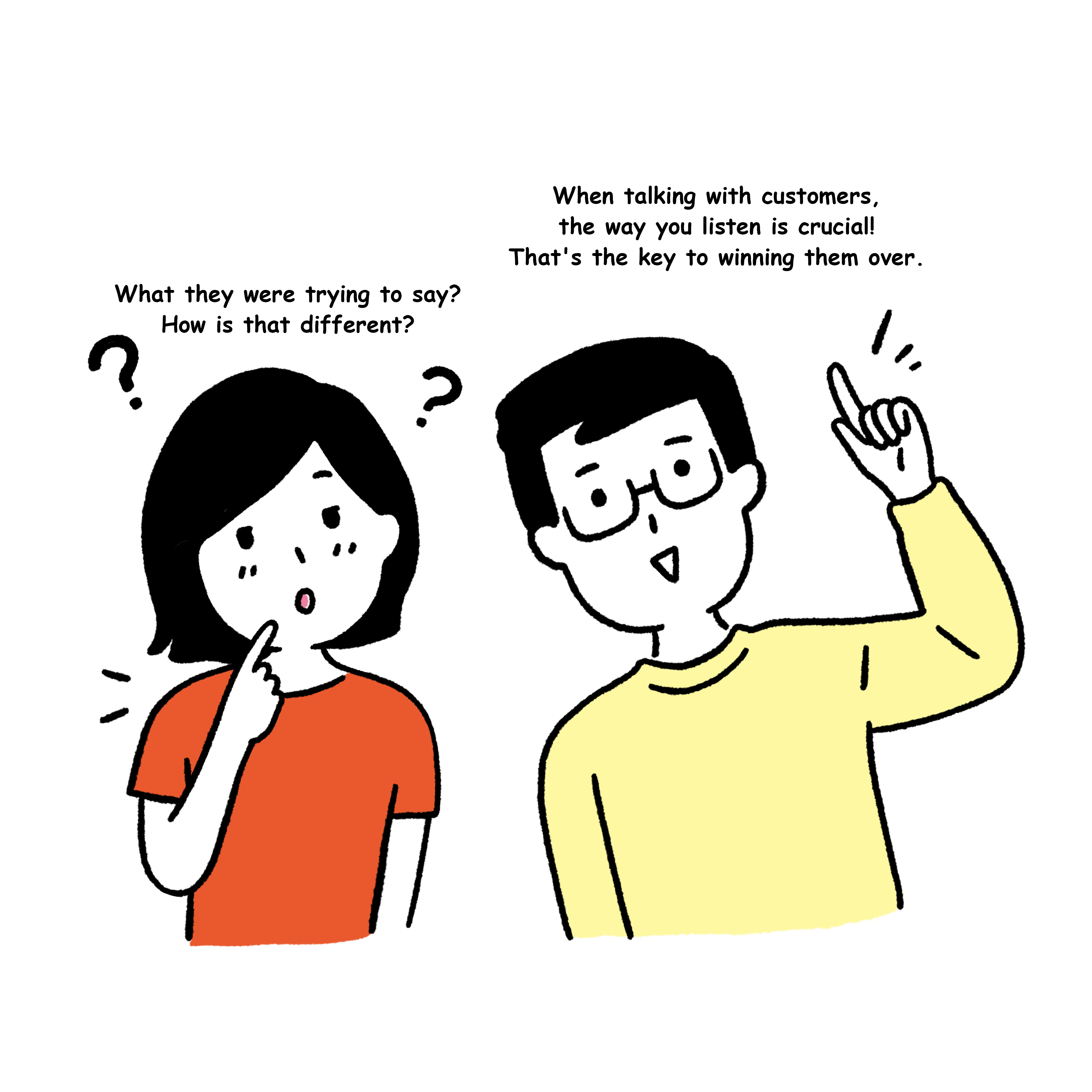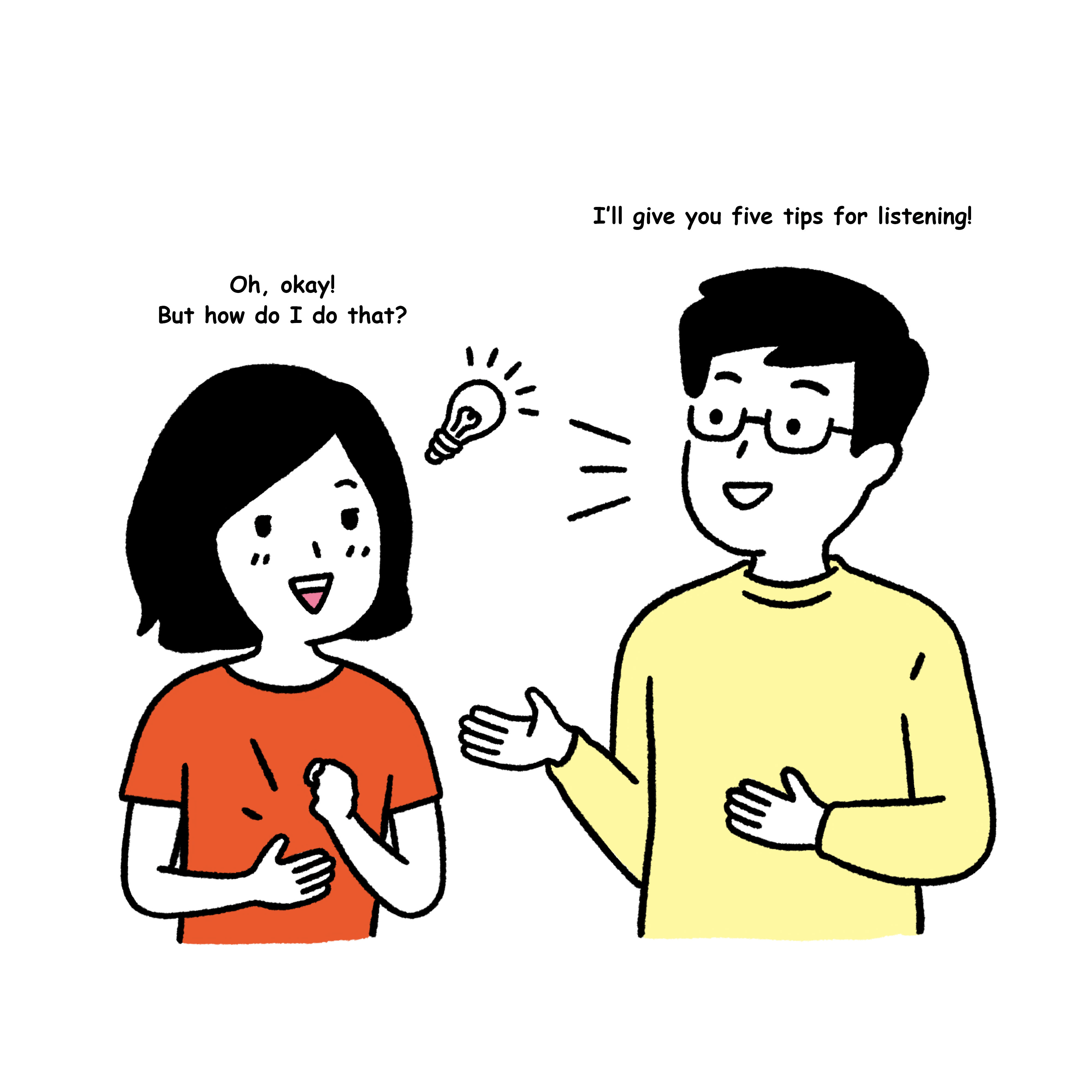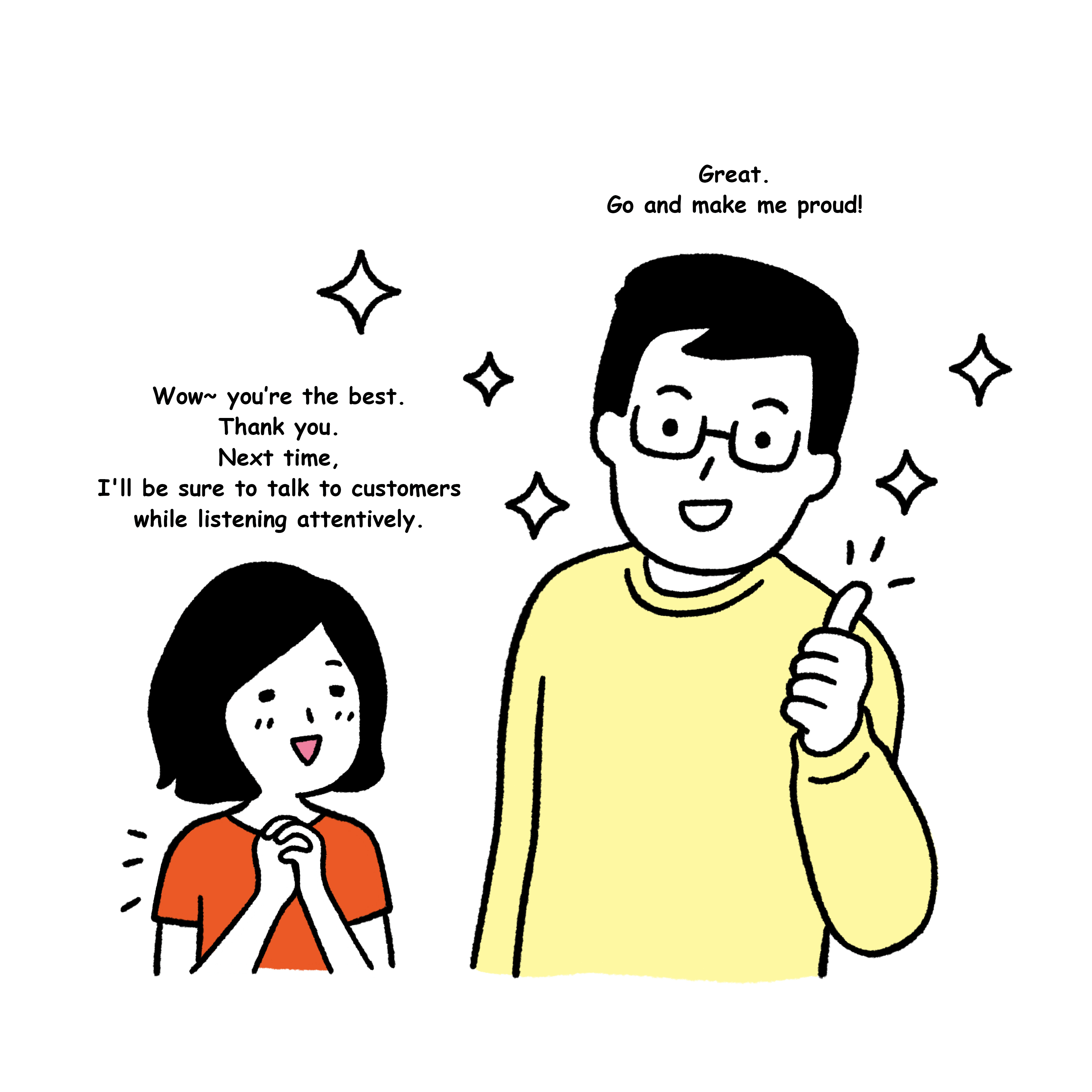 Writer Editorial Department
2022.04.14