Having a favorite hobby can make your life more vibrant. Kim Hyung-jo, a manager at the PCTC Middle East/Africa Team at Hyundai Glovis, explains that when he looks after his car after work, he feels as if the car is his friend. Let's look at his special story in "Logout."
DIY stands for "Do It Yourself." The phrase embodies the awareness of seeing ourselves in the objects that we own. Even though objects may have the same design and function, there is the awareness that it is "you" that are using them, and the intention of "doing it directly on your own" from its production to its use and management. "DIY" is thus directly connected to our interest and affection for the objects that we own. This particularly applies to Manager Kim Hyung-jo of the PCTC Middle East/Africa Team at Hyundai Glovis. His hobby of "self-car-maintenance" rose from a boundless affection for cars. It all started with his intention to better understand cars, and to keep them around by making them last longer.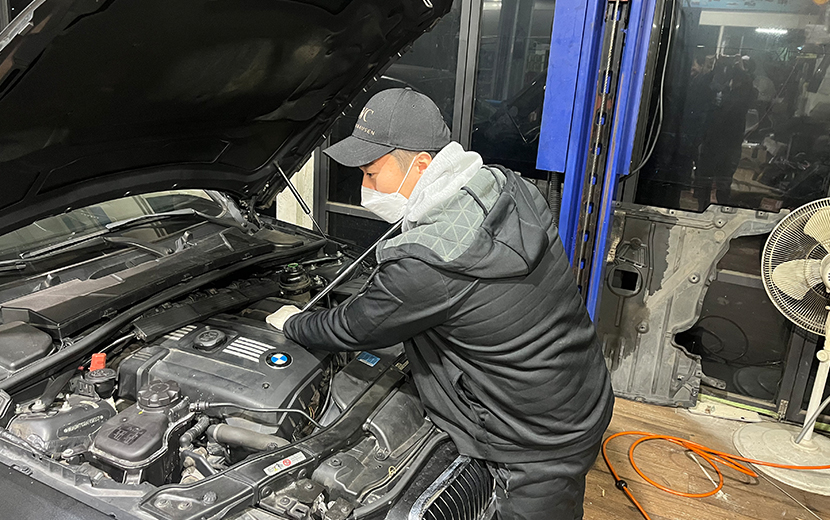 Manager Kim repairs and maintains cars himself by searching the internet and watching YouTube videos. He says that "car maintenance" is not work, but a fun hobby for him.
What responsibilities do you have in the PCTC Middle East/Africa Team?
As a sales manager of automotive cargo ships, I oversee the Asia and Western Australia regions. I am responsible for exporting finished vehicles and construction equipment on RORO ships, and maintaining knowledge and information about automobiles is often helpful in my work.
Were you always interested in cars?
I really loved cars even as a child. I was so interested in the types, brands, and heritages of cars that I could match the model of most cars as soon as I saw them. I obtained my driver's license as soon as I was old enough to take the test, and I also completed my military service as a driver. I developed a hobby of car maintenance because of my love and interest for cars.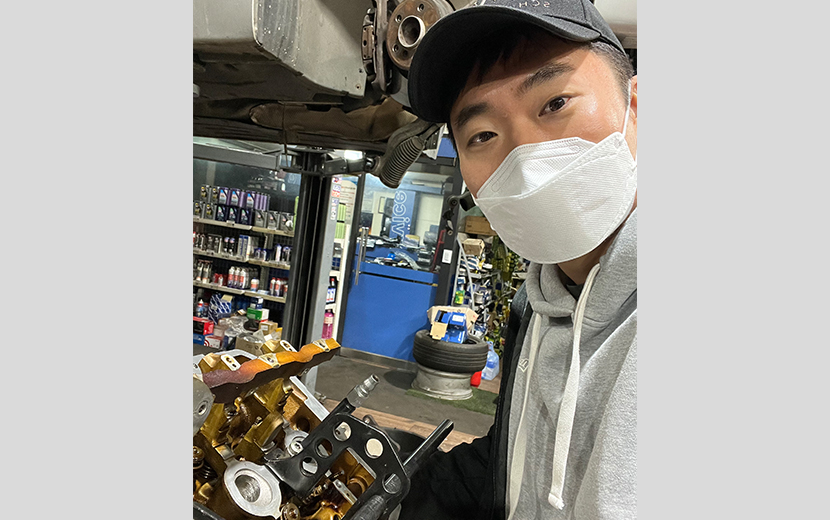 Why do you think you love maintaining cars so much?
Unlike most other things, cars are very closely connected to our lives. They help us to commute to work every day, and at times they help us to travel to distant places. A car can feel more like a friend. For me, taking care of and managing my car so that it can stay with me for a long time is like helping out a friend. That is why I feel happy and proud when I am maintaining my own car.
What are the benefits of maintaining your car by yourself?
The biggest benefit is that you can save money on car maintenance. You don't need to go to a repair shop for simple issues, so there are no additional expenses aside from the costs of purchasing parts. Also, if you take care of your car regularly, it will prolong its life, making it possible to enjoy a durable car for a long time.
When and where do you usually work on your car?
I usually do repairs over the weekend. I take care of simple issues in the parking lot, but if I need to lift the car, I go to a repair shop that rents the space and equipment. The place that I visit most often is called "My Garage" in Hanam. They charge by the hour for renting lifts and tools. There are also plenty of newer places outside of Seoul where you can do DIY maintenance.
How do you acquire skills and information about car maintenance?
I find information at the car brand websites or search on YouTube. The U.S. YouTube channels can be especially helpful. In the United States, self-maintenance of cars is highly common compared to Korea, so there is much more information on the subject. The channel I watch most is "FCT EURO". There are lots of other channels that provide helpful information according to different types of cars, so it is easy to find the information you need.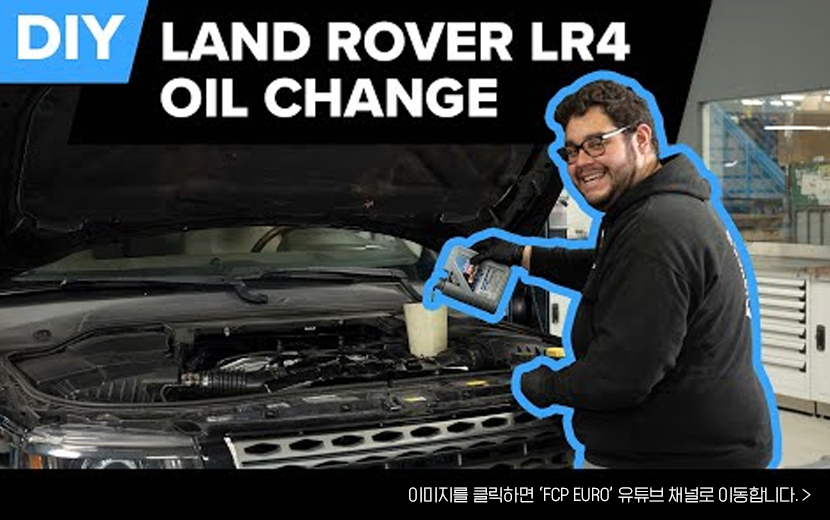 Are there any precautions we need to take when we service cars ourselves?
For beginners, it is not easy to estimate the extent to which you can repair the car yourself. There are many cases where people blindly try to do something that requires the skills of an expert, and that can result in disaster. It is important to determine how much maintenance you can do yourself. I also entrust difficult tasks to the professionals. I only do the light jobs that can be done with simple knowledge.
Are there any "rules" that we need to know when self-servicing cars?
There are things to keep in mind when changing oil. You should use a designated waste disposal service to discard used motor oil even if the quantity may be very small. Should it be difficult to find the service, there is the option of going to the repair shop and paying a fee to dispose of the oil. It is essential that you remember that waste oil contains harmful substances and must not be disposed outside of the proper procedures.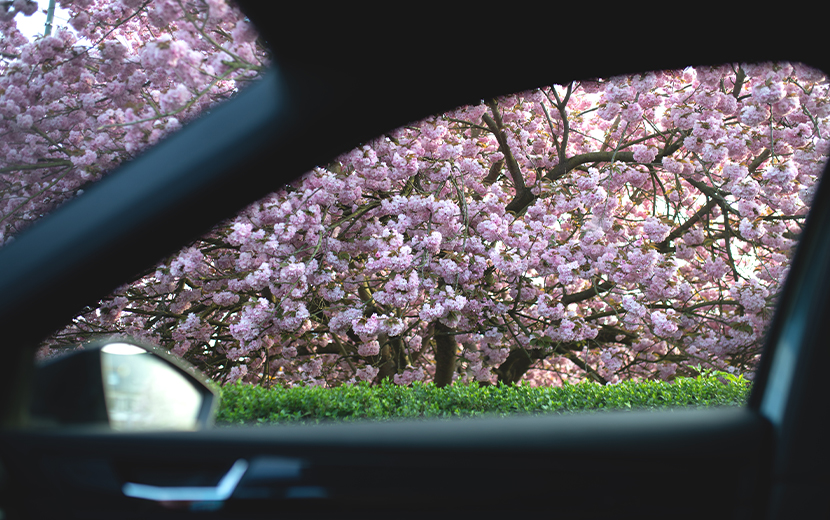 Do you have some simple maintenance tips for people planning trips in the spring?
Regardless of the season, it is important to have your car checked regularly. You can keep your car in good condition even if you only pay attention to the very basics. In particular, it is best to change engine oil frequently. I change the oil every time my car's odometer passes 5,000-8,000 km. I also recommend changing the coolant every two years. Even if you only follow these two rules, you will be able to drive your car for a long time without any problems.
Writer Editorial Department
2022.04.28