In order to survive the global trade war as it grows ever fiercer, it is crucial to enhance competitiveness in the manufacturing sector, but it is equally important to reinforce logistics competitiveness as well. Trade volume decreased temporarily not only in Korea but also around the world due to COVID-19. However, cargo volume has recently been increasing again, giving rise to situations where exports are becoming severely hindered due to logistics disruptions such as rising freight rates and delays in shipment. In the case of Korea, a manufacturing-based country that is highly dependent on trade, the importance of logistics is continually increasing, especially for port shipping. Efficiency in port logistics will help not only to enhance the competitiveness of Korean goods, but will also help to create new industries by positioning Korea as a trading port hub.
Technology research for the efficiency of port logistics
In order to improve the efficiency of port logistics, the importance of which is always growing, organizations including the Korea Institute of Ocean Science and Technology, Research Institute of Maritime System Safety, and Korea Maritime Institute joined forces with the Ministry of Oceans and Fisheries to conduct research for the "Intelligent Port Logistics Technology Development Project" since 2004 as preliminary preparation. Subsequently, starting in May 20, 2019, KRW 38.3 billion was invested (KRW 29.9 billion from the government, KRW 8.4 billion from the private sector) for a total of 2 years and 11 months to conduct the Internet of Things (IoT)-based Intelligent Port Logistics Technology (IPLT) project. An integrated test was conducted at Busan Port (Sinseondae Pier) from February 25, 2022. The final evaluation of this project will be conducted by June 2022, followed by plans for full-scale commercialization.
Participating organizations include Pusan ​​National University, Korea Research Institute of Ships and Ocean Engineering, Total Soft Bank Limited, Korea Railroad Research Institute, and Korea Electronics Technology Institute. The Industrial-Academic Cooperation Foundation of Pusan ​​National University is supervising the research council, and the IPLT Development Group is responsible for overall project management.
The need for an intelligent logistics system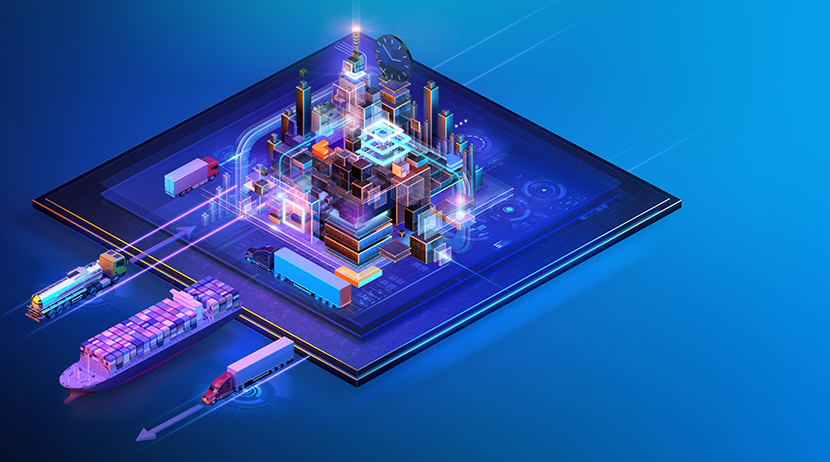 During the 1960s, the efficiency of port logistics improved dramatically with the use of containers for cargo shipping. However, changes in various conditions such as a continued increase in cargo volume, expansion of container scale, and the complexity of sea and land transportation have resulted in existing facilities becoming unable to cope with the developing situation.
In order to cope with such changes, some countries are establishing and implementing diverse measures such as building new ports, renovating existing ones, or developing new loading and unloading systems. Among them, the development of "IOT Intelligent Port Logistics Technology" is surfacing as a key task, centering on high-speed loading and unloading systems. An intelligent port logistics system is being hoped for that can deal with the emergence of future ultra-high-speed super-large container ships, intensifying competition among Northeast Asia's central ports, and increasing costs in coastal and inland transportation.
In the future, sites required for port construction will become limited and terminals with high productivity and high efficiency will be required. There is a need to develop a transshipment and loading system that responds to all forms of vessels including large, medium, and feeder ships in addition to future super-large ships. The system must be automated with all types of transport systems including trucking, coastal, and railroad, which in turn increase the need for Intelligent Port Logistics Technology.
Safe and efficient Intelligent Port Logistics Technology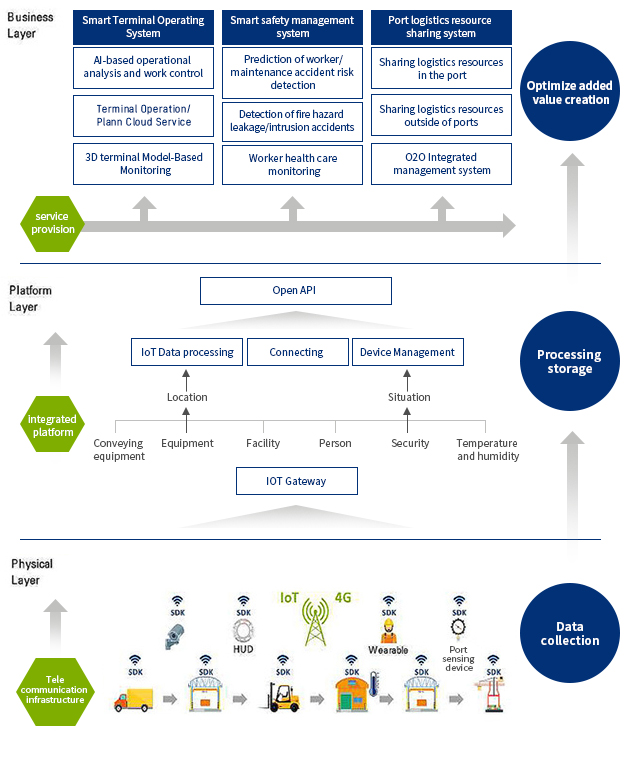 Intelligent Port Logistics Technology Diagram
"IoT-based Intelligent Port Logistics Technology" applies IoT (Internet of Things) technology to collect on-site data from port logistics resources (containers, equipment, workers, etc.) in real time, and the use of artificial intelligence (AI) and big data technologies enables terminal operation and the port work environment to be operated more safely and efficiently.
The technologies tested at this time are 1) IoT device and communication infrastructure for data collection at ports, 2) AI and big data technology for analyzing and predicting collected data, and 3) a terminal operating system and integrated port logistics safety management system that utilize the analyzed and predicted information. In particular, by applying the IoT-based Intelligent Port Logistics Technology tested this time, it is expected that not only will it be possible to predict failures in port equipment and optimize terminal layout, but it will also prevent various accidents such as collisions between port workers and equipment as well as fires and hazardous material leakage. Accordingly, with the increase in the importance and demand for a smart management system related to port safety due to the enforcement of the Serious Disaster Act, the Ministry of Oceans and Fisheries has requested the expediting of the transfer and commercialization of related technologies.
Positive changes brought about by Intelligent Port Logistics Technology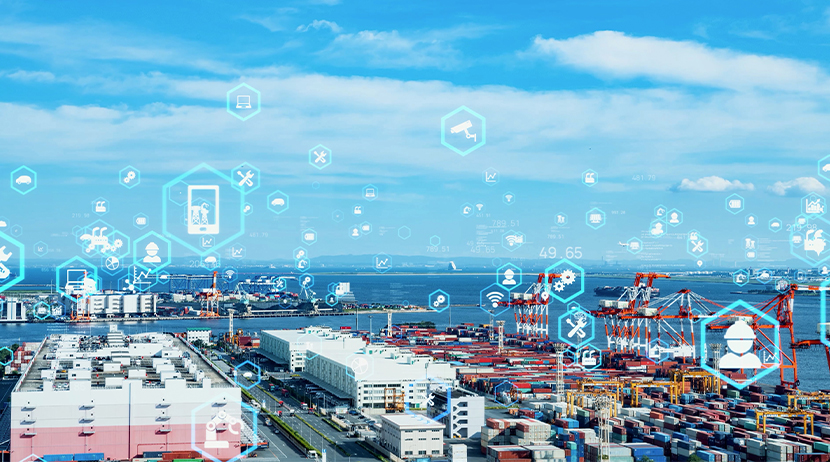 The Ministry of Oceans and Fisheries expects to increase container terminal productivity by 15 percent with the introduction of IoT Intelligent Port Logistics Technology, while reducing the number of port worker accidents such as collisions, crushing, and falls by 30 percent when the smart port safety platform technology spreads nationwide.
"We planned to complete the demonstration test by last year, but the project was delayed due to the recent difficulties in semiconductor supply. We plan to supplement the problems that emerged through the demonstration tests by June. We will then present our final report and proceed with technology transfer and on-site distribution of the results," said an official from the Ministry of Oceans and Fisheries. "Busan Port Terminal (BPT) has already expressed their intention to utilize it, and we are in the process of discussing the details. In addition to BPT, other piers in Busan and Incheon Port have already expressed interest, so we are aiming to distribute the program to these piers by the end of next year."
Technology development to become the hub of port logistics
With the importance of port logistics growing, Singapore and Hong Kong are aiming to become the hub ports of Northeast Asia and are developing and operating their ports as comprehensive logistics bases at the national level. The Netherlands and Germany, aiming to become the European hubs, are developing high-tech ports and logistics bases as national priority projects.
In the case of Korea, this is not simply about enhancing trade competitiveness through reduction of logistics costs in the manufacturing industry. To secure the country's status as a global port hub, the development and application of this IoT Intelligent Port Logistics Technology is only the beginning. We must be aware that ongoing technological improvement and advancement are essential. We must, among other things, secure the core technologies for which we are dependent on foreign technologies such as control equipment and interfaces, reflect continuously on the rapidly developing IoT technology, and support shipping companies to secure ships and logistics systems suitable for IoT Intelligent Port Logistics Technology.
Writer science columnist Kim Song Ho
2022.05.26