One of Hyundai Glovis's major business areas is the shipping of finished automobiles by sea on its fleets of carriers, helping Korean carmakers export their products all over the world. The Shipping Business Group within the Shipping Business Subdivision is a core unit of Hyundai Glovis, responsible for developing and expanding shipping routes and the shipping of special cargo other than cars. Through this and other ways Hyundai Glovis is thriving on its ever-expanding third-party logistics operations. Here today we have three of Hyundai Glovis's finest, from the PCTC America Team, PCTC America Operation Team, and PCTC Special Cargo Team, to share with us how Hyundai Glovis holds its place at the forefront of the global logistics game.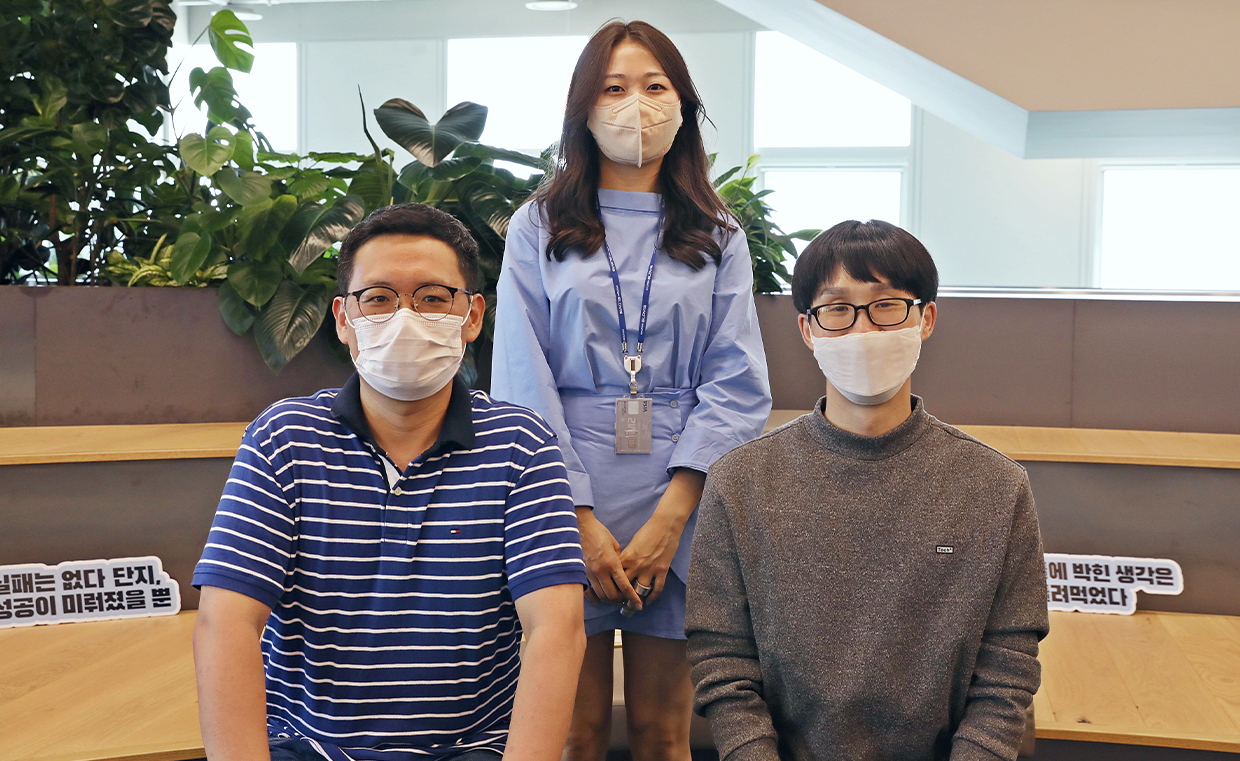 From left: Senior Manager Son Jung-ki of the PCTC Special Cargo Team, Manager Jang Da-som of the PCTC America Team, Manager Choi Ho of the PCTC America Operation Team, and 
This is what the Shipping Business Group means to me!
The Shipping Business Group bridges various OEMs and consignors with customers. For a lot of us here, our work for our customers is a 24/7 responsibility.

– Jang Da-som, PCTC America Team
The Shipping Business Group puts its customers first and proactively pioneers the future. We're not just about shipping cars. We want to be the best at what we do.
– Choi Ho, PCTC America Operation Team
I think of the Shipping Business Group as the flying castle of the mobility industry. What we do is something magical. We don't just deliver cars—we give the gift of mobility to people around the world. 
– Son Jung-ki, PCTC Special Cargo Team
Interview 1
Manager Jang Da-som, PCTC America Team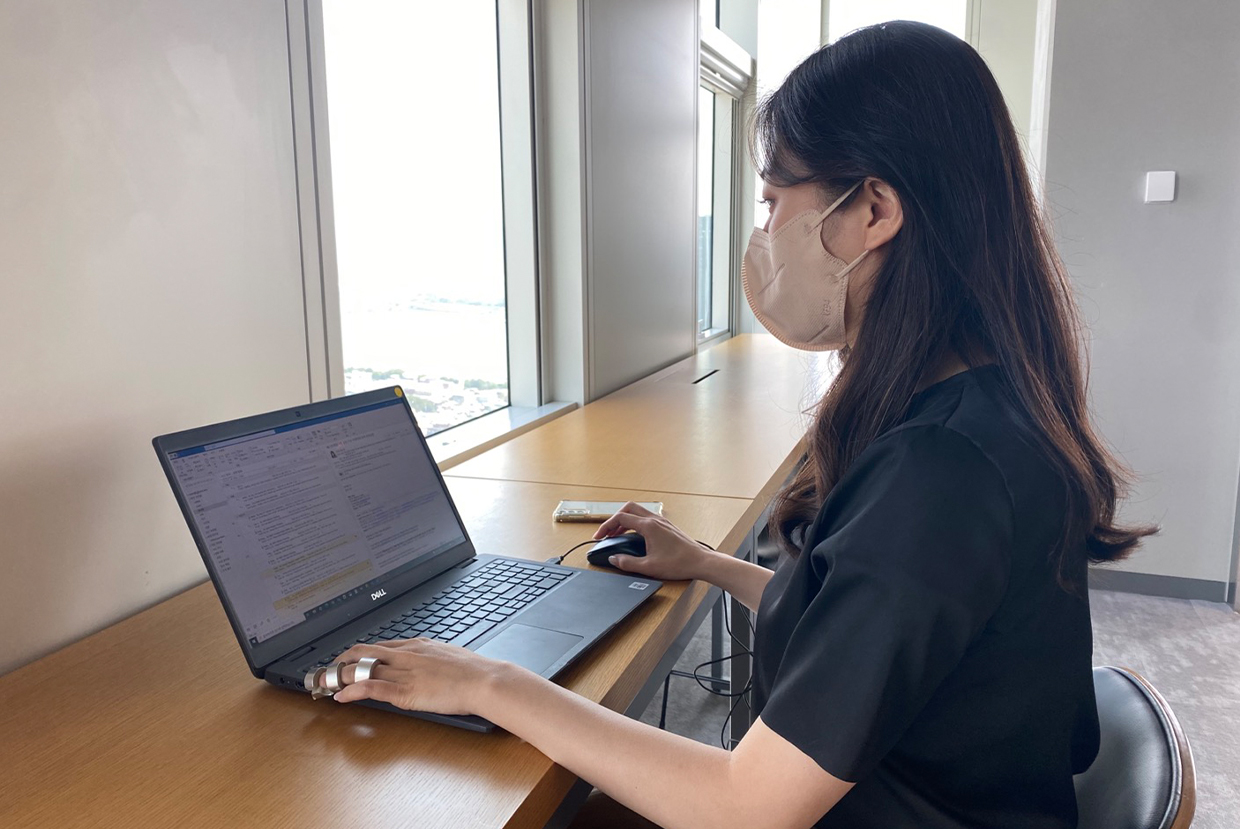 Q. Tell us about what the PCTC America Team does.
The PCTC America Team is in charge of Hyundai Glovis's shipping routes to the Americas and the Caribbean. We mostly handle the shipping of finished cars by sea. From factory-new cars and used cars to trucks, buses, and even heavy machinery, we ship it all.
Q. Can you describe your work, and if there are any issues you're handling at the moment?
I manage and support coastal shipping from North America to the Middle East, from North America to West Asia, and within North America. You may have heard it on the news lately, but there's a worldwide shortage of container ships at the moment. This includes car carriers as well. I'm getting a lot of inquiries about having cargo shipped that should have been shipped on container ships but weren't.
Q. What is the appeal of working in sea shipping?
Sea shipping is a very diverse, interesting field. When I first started with the PCTC America Team, I enjoyed learning everything there is to know about carriers, which is something they don't teach you in college. I come in contact with people from all around the world in this job, which I really enjoy as well. But perhaps the biggest appeal of what I do here, or the biggest and most rewarding challenge, is that I need to make the best decisions quickly. Our ships at sea are on the move 24/7, so the decisions we make translate into customer service quality and profit or loss. It does get tense sometimes but I love what I do.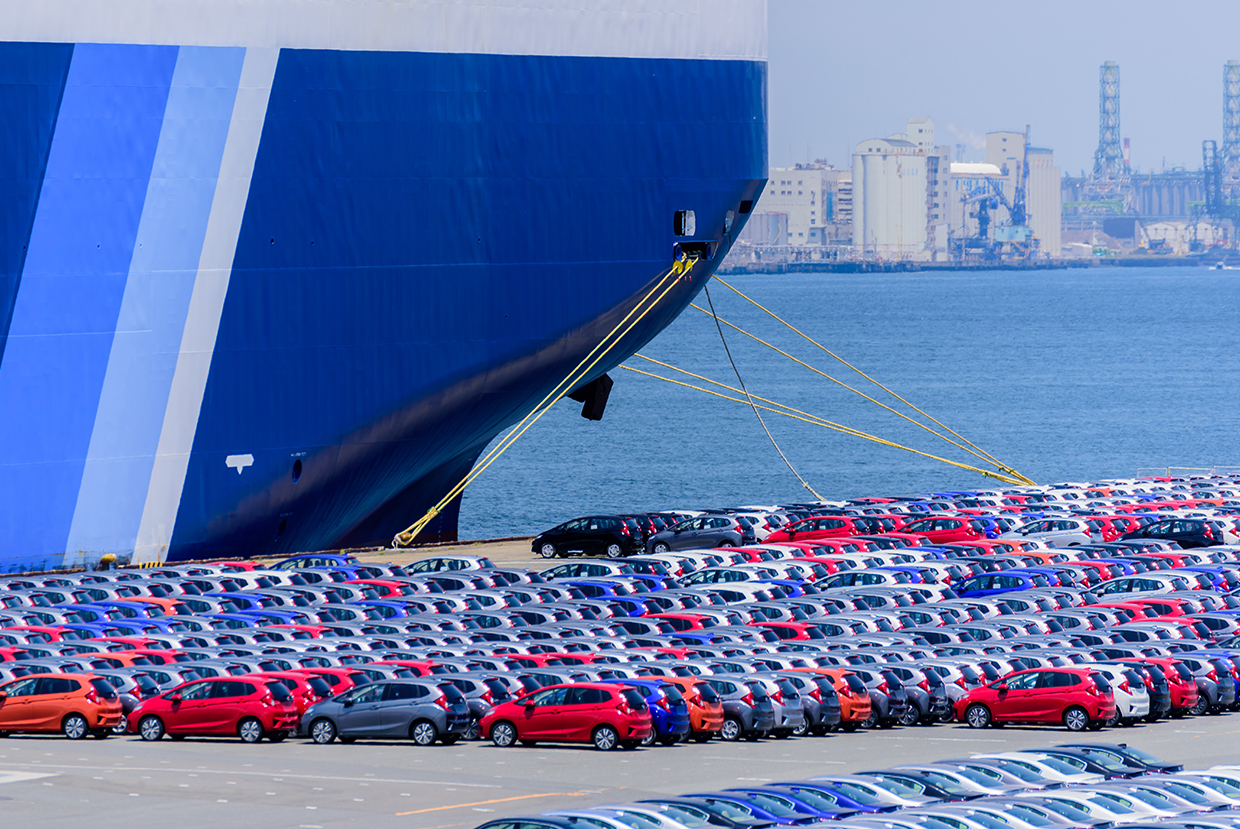 Q. How do you cope with unpredictable external factors like COVID-19?
Besides COVID, we also had to deal with the semiconductor shortage, the Shanghai lockdown, and more. Communication is key to overcoming these challenges, of course. I maintain an open channel of communication with my immediate team, our managers and ship operators, and our overseas staff including the staff at our offices in the Americas to enable us to respond to the developments flexibly and as one team.
Q. Are there any contracts that you won that particularly stood out?
The bidding process involved in winning contracts is confidential, so I can't go into too much detail there, but last year we got a contract from one of our regular consignors who had decided to choose us because we were able to offer our services on even better conditions than before.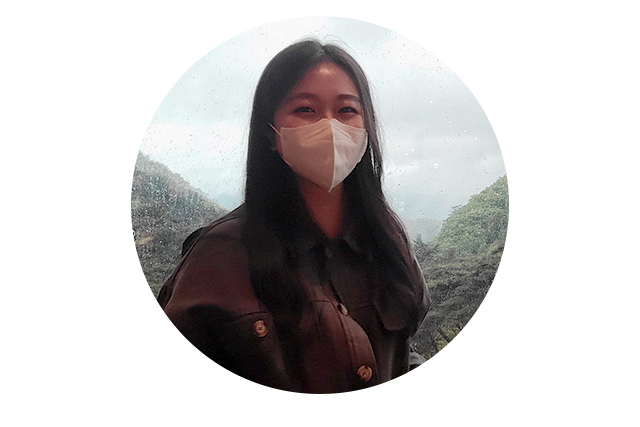 "This year's shipping capacity shortage means we have to work extra hard to keep our consignors happy. A big objective of ours is to keep customer service issues to a minimum during these challenging times. The PCTC America Team is actively communicating internally and working with our fellow Glovis teams around the world to bring another successful year."
Interview 2
Manager Choi Ho, PCTC America Operation Team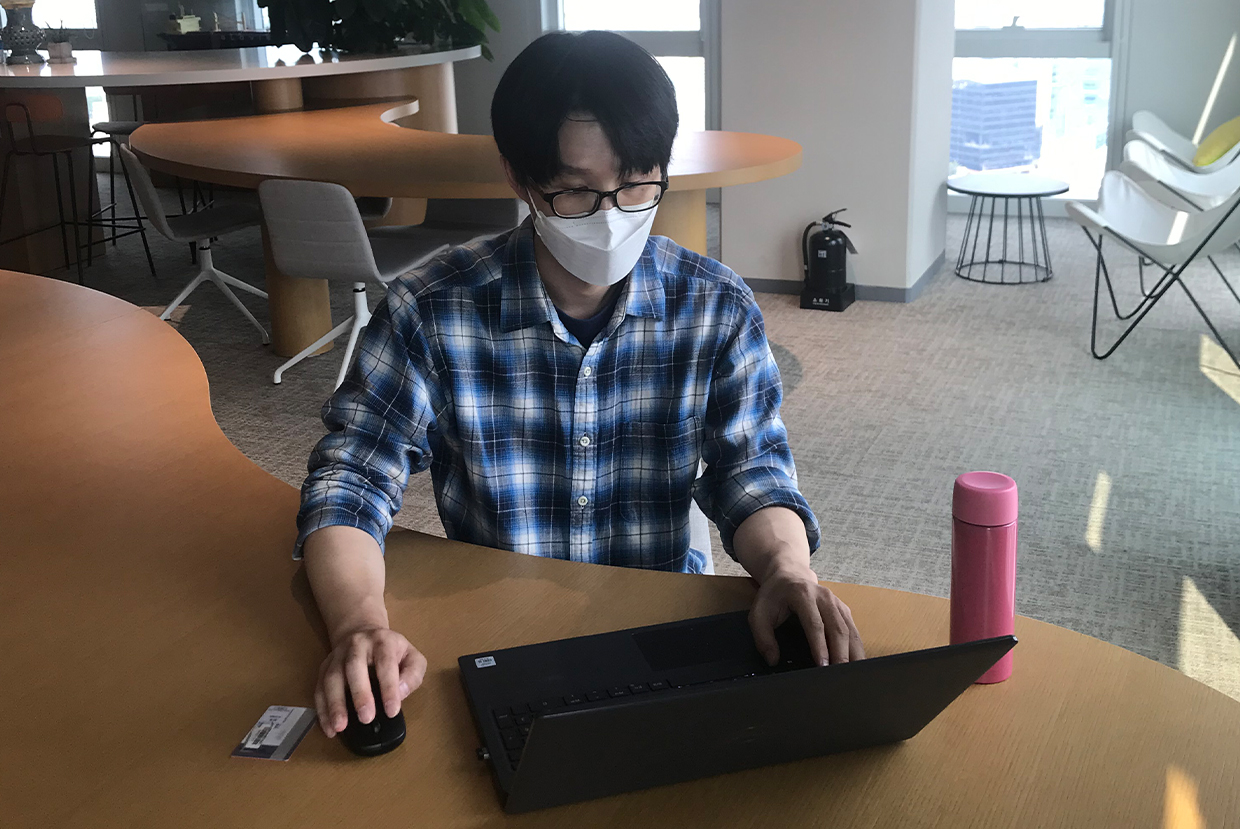 Q. What does the PCTC America Operation Team do?
The PCTC America Operation Team is involved in sea shipping to the east and west of the United States and Canada and to Central and South America including Brazil. These of course are the principal importers of Hyundai and Kia cars. Our purpose is to make sure the cargo that we load reach their destinations without issues, which we do by managing the full range of shipping processes, from loading at origin to unloading at destination.
Q. How would you describe your job?
I assign a ship and a region to each ship operator, and manage the cargo's sea journey from beginning to end. When a schedule is set for a ship and its ports of call, I make sure all of the papers are in order so that the ship can pull in and out of ports without delay. I also plan for fueling, analyze weather conditions, and predict any sort of congestion, and communicate any issues with ships, crews, or cargo so that the issues can be resolved quickly.
Q. What are some notable characteristics of your operating regions? How can Hyundai Glovis maximize its performance in those regions?
When talking about the Americas, we have North America and we have Central and South America. With the western US and Canada, the warmer months attract heavy sea traffic to their ports, so congestion management is a must. With Central and South America, there is congestion as well as other variables on top that can take you by surprise, such as frequent labor strikes and extreme weather, so risk management needs to be planned far in advance. At the moment, there is simply not enough shipping capacity to handle all of the shipping demand, so we're moving up the arrival dates for our ships as much as we can in order to keep service turnover as high as possible. We always keep an eye on fuel prices and source the cheapest fuel to save on fuel cost. These are some of the ways that we boost the company's earnings.

Excellence in maritime logistics, from departure to arrival
Q. Is there a way of doing things that is unique to the PCTC America Operation Team?
Mostly it just comes down to staying alert and communicating. The ESPA system used across the Shipping Business Subdivision is a go-to solution for us because it lets us stay on top of everything about our ships like never before. We communicate internally within the Shipping Business Subdivision and with outside personnel on "Teams." We're trying to get a framework up and running to strategically fuel our ships, which involves a lot of paperwork and organizing additional ports of call. We also have agencies searching for the data that we need to cope with issues, which you might call a secret to our success.
Q. Are there any special achievements you'd like to highlight?
It's no secret that this line of work is fraught with nasty surprises, but at Hyundai Glovis we do our best to have each other's backs, and it's in moments like that when we're able to celebrate major achievements. In 2017, we discovered a small port city called Manta in Ecuador that no other shipping company had been using for fuel stops. Manta turned out to be a jackpot for us because not only did it shorten our sailing mileage compared to the route via Panama, but also ended up saving us $800,000 in fuel that year. In 2019 and 2020 we really rolled up our sleeves with managing arrival at ports of call in Canada and Chile, both infamous for congestion, and kept idle days down and ship turnover up.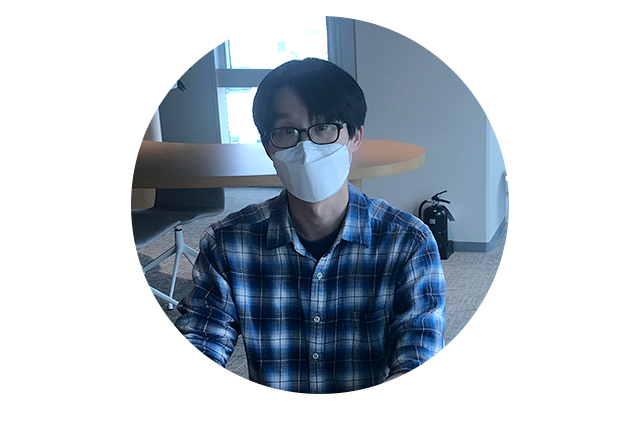 "It's great to see familiar old faces again after the reopening. Hyundai Glovis wants its staff to mix and mingle as much as possible, and not just for work. We're all in this together, so let's cherish our camaraderie and celebrate our achievements, both big and small. It will be another year of breaking plateaus and reaching targets, I know it. I wish everyone good health and happiness."
Interview 3
Senior Manager Son Jung-ki, PCTC Special Cargo Team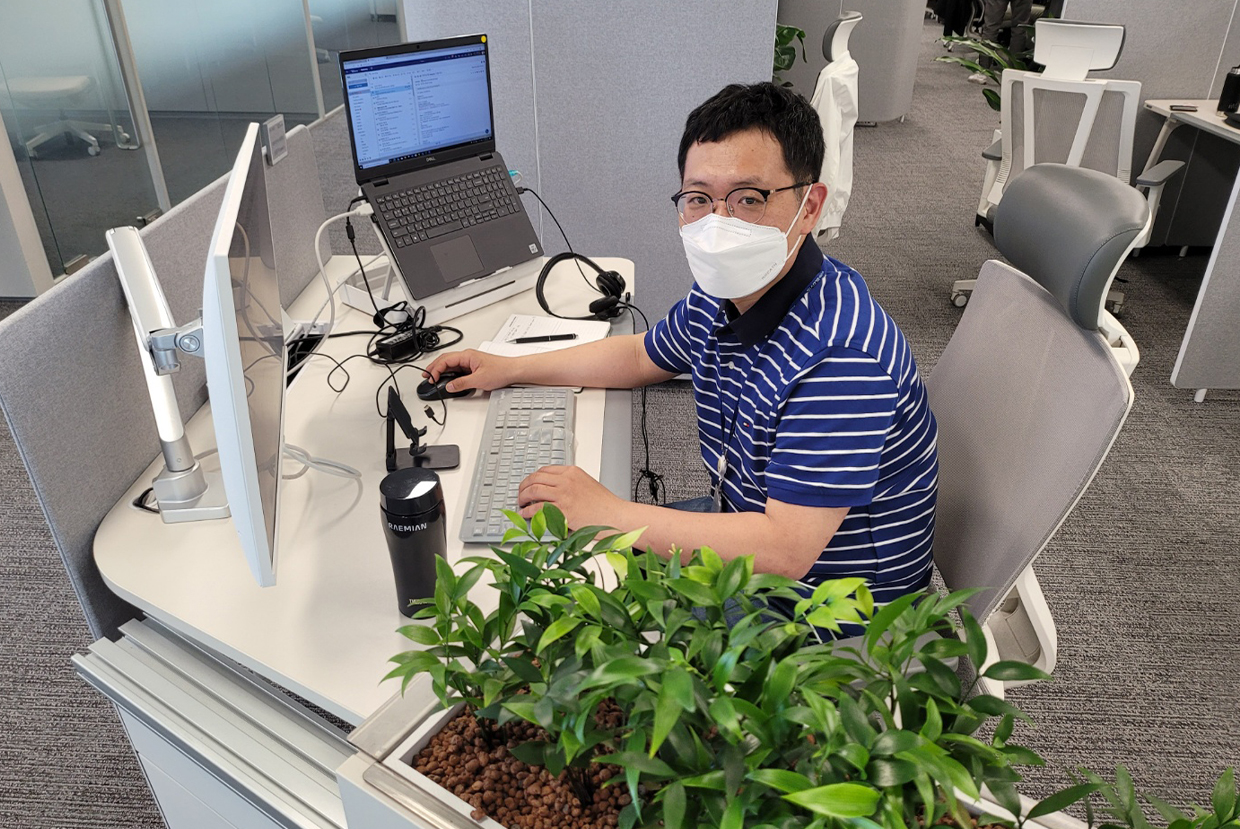 Q. What does the PCTC Special Cargo Team do?
The PCTC Special Cargo Team is actually new to the Glovis family, having been formed just this last January. We think of ourselves as the superheroes of Hyundai Glovis's special cargo business, entrusted with taking it to unprecedented heights. We sell and run shipping services for cars, heavy machinery, break bulk, military cargo, and other types of special cargo. We're all about finding new consignors in growing industries who will be a staple of the Shipping Business Group.
Q. How would you describe your own job?
I oversee spot sales of break bulk shipping, and draw up special cargo sales and pricing policies. I also do logistics support for Hyundai Glovis subsidiaries' break bulk shipping and sea logistics support for small and medium-sized companies. In short, I would describe myself as a sales professional who provides break bulk shipping services to both internal and external customers.
Q. What is the difference between shipping cars and shipping special cargo?
The distinct difference is that special cargo can't be driven the way cars can. A roll trailer is used to lift special cargo up, then a vehicle called a tug master is used to tug that cargo onto the ship. Special cargo is a lot more expensive to ship than cars, which means more revenue for us. But this is massive, heavy cargo that requires special procedures like pre-loading safety inspection and meticulously designed loading arrangements.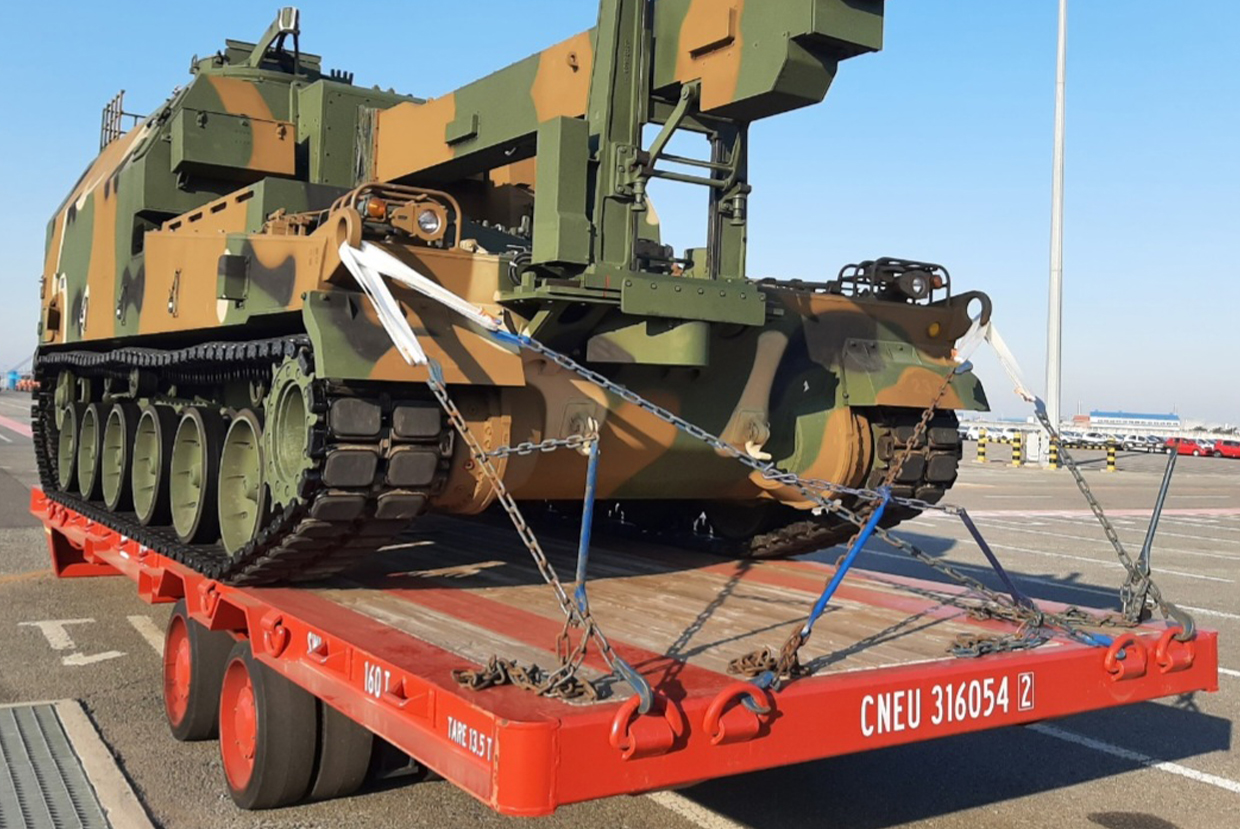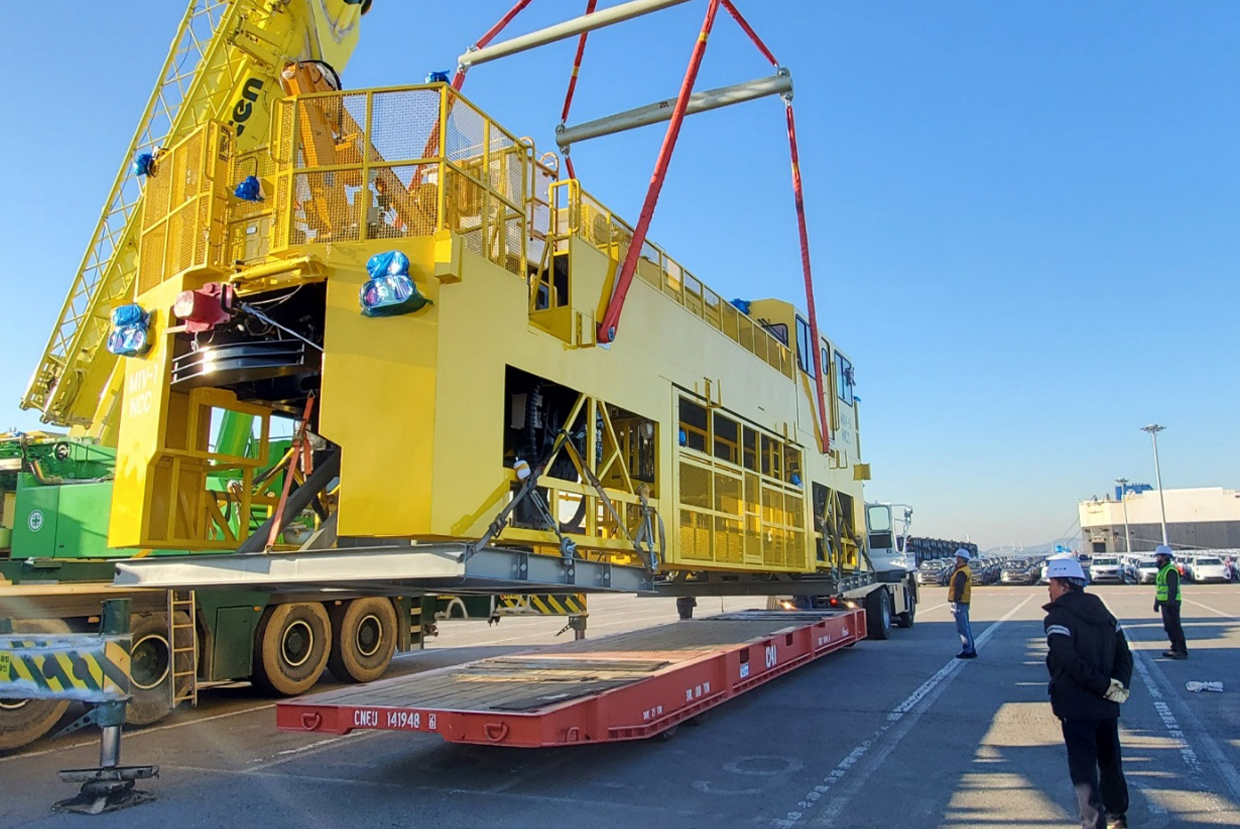 Hyundai Glovis transports special cargo safely using specialized logistics equipment.
Q. What is your favorite part of your job? What skills does it take to do what you do?
I enjoy customer management. I have in-person and online meetings with consignors to gather information and negotiate deals. This is a process that takes some finesse because you have to gradually close the gap or difference of opinion between yourself and the client until you reach consensus. I feel that you have to be able to create a bond that goes beyond just business. You want to see inside their head to find out what their needs are and to provide the solution that satisfies. Whoever said that the hardest thing in life is to win people over was right. When I win a customer over and they become one of the Glovis family, it feels truly great.
Q. Can you tell us about any memorable projects?
I worked on shipping of a load of manufacturing gear over to Samsung's appliances plant in Mexico. Samsung's appliances business in North America was booming when everyone was staying home because of COVID-19, and its Mexico plant needed to be expanded as soon as possible. But the problem was that no other shipping companies would take them on because they simply didn't have the shipping capacity, and the gear that needed to be shipped was tall, so regular car carriers wouldn't work. Our team came up with the brilliant idea of using low-bed trailers to ship the gear, and we were able to solve the problem of cargo height and provide a shipping service Samsung was happy to use. We charged them quite a bit for that job, which ended up bringing a noticeable improvement in Glovis's profits for South American routes in that term.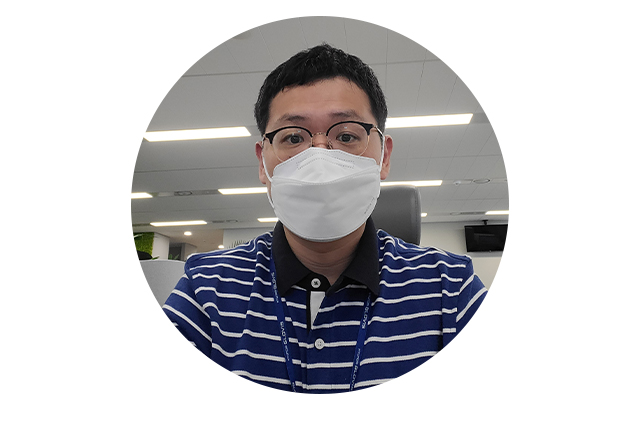 "There's a lot of fun and excitement in the Shipping Business Group, and we strive to be one of the core drivers of Hyundai Glovis. This year, let's work hard so we can finish work and play hard! That's work-life balance for me. Our goal here at Hyundai Glovis is to be the no. 1 heavy logistics company in Korea, and ultimately the world. The way to get there is for us to be fulfilled at work and in our personal lives as well. That kind of harmony in the company and staff is one of the goals that we strive for."
Writer Editorial Department
2022.06.09