Hyundai Glovis's momentum is moving upwardly with a lucrative first quarter in 2022 that saw sales and operating profits rise by 8.5% and 52.5%, respectively. With the automotive logistics business as a stepping stone for an expansion into the energy sector, Hyundai Glovis is set to begin transporting liquefied natural gas (LNG) following a partnership agreement with the global energy company Woodside Energy. It was Manager Lee Chang-han of the Bulk New Business Team who saw the deal through, and he will be sharing with us today the vision upon which this new enterprise is founded and how it will unfold.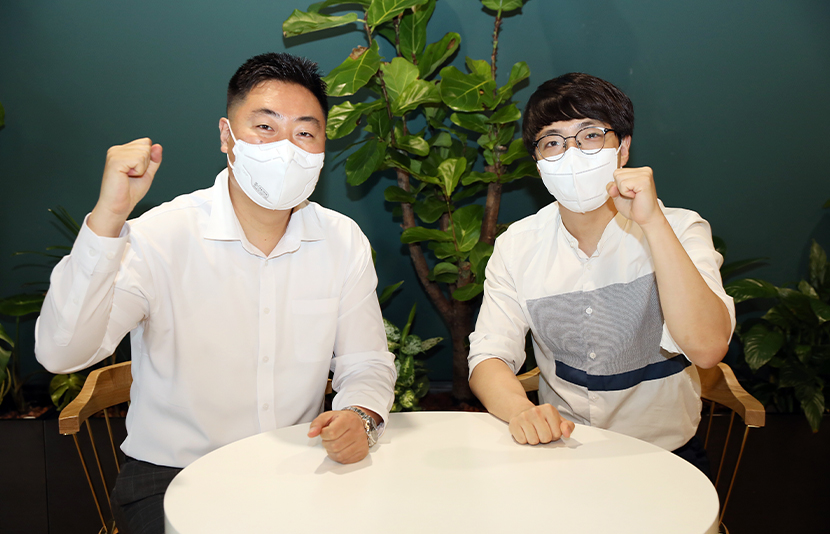 Senior Manager Ha Tae-sung and Manager Lee Chang-han, Bulk New Business Team
"LNG shipping, a meaningful start in the silent warzone of the energy industry"
The energy market is like a battlefield without the sound of gunshots. With a world dependent on natural resources, their availability and distribution are of the highest relevance to the interests of countries around the world. In addition to automotive and bulk shipping, Hyundai Glovis is now diversifying its portfolio to include the transport of green energy such as renewable ammonia, liquefied petroleum gas, and liquefied natural gas. Now as a partner of Australia's Woodside Energy, Hyundai Glovis will be shipping Australian-produced LNG starting in the second half of 2024, and if things go as planned, it will be expanding to sea shipment of cryogenic liquid hydrogen as well in the years that follow.
Energy logistics also going green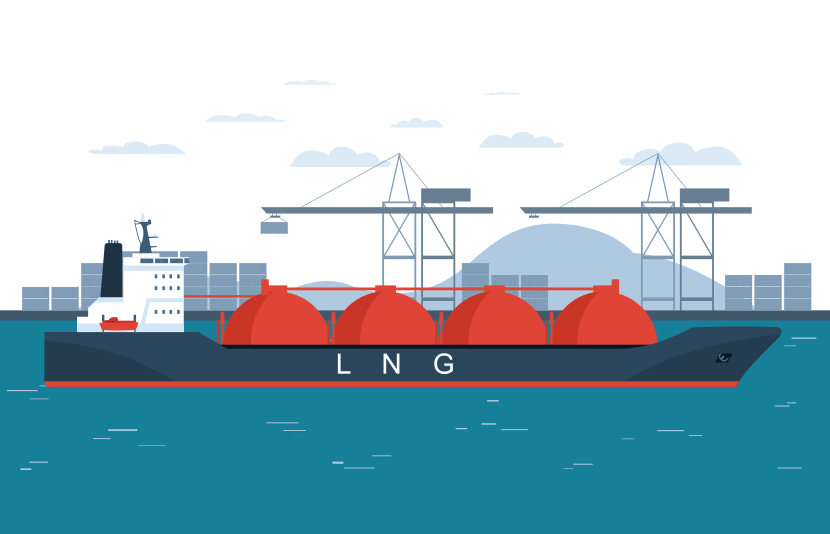 Energy is at the root of many environmental issues. The efficient shipping of green energy resources such as ammonia, LNG, and methanol is rising in importance. Both ammonia and LNG are viable substitutes for sea-shipped liquid hydrogen, and in most cases is used to fuel ships for compliance with regulations curbing greenhouse gas emissions in sea-shipping. Consequently, they are a commodity that can vastly increase sea freight volumes.
Hyundai Glovis signed a long-term contract with the commodity trading company Trafigura in 2021 as another endeavor in green energy shipping that will lead to running very large gas carriers (VLGC) and LNG carriers for Trafigura. The company is also pushing to raise earnings in its existing bulk shipping business and keep them high by winning long-term contracts based on ships that run on green fuels.
A victory made only sweeter by the struggle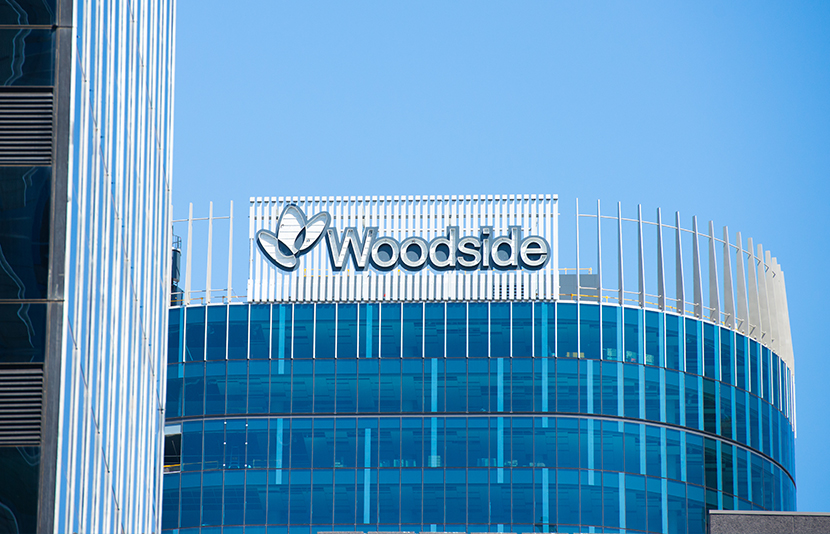 Woodside Energy is Australia's largest oil and gas producer. As Hyundai Glovis's newest ally, Woodside Energy will not only be a source of long-term shipping contracts but also a valuable partner in hydrogen projects. Woodside is a sought-after energy business partner who has also teamed up with the Hyundai Motor Company and Korea Gas Corporation in setting up the hydrogen fueling infrastructure across Korea.
With little experience in LNG shipping, Hyundai Glovis faced a long road in signing the Woodside deal. Getting its LNG shipping business off the ground was a lengthy process with numerous hurdles. Added to that challenge was intense competition, to the degree that another major Korean logistics company seriously attempted to take the Woodside contract. Hyundai Glovis's victory in the end was hard earned and was due to the concise communication that took place between Glovis and Woodside.
"The leadership of the Shipping Business Subdivision and Bulk Carrier Division supplied Woodside Energy with all the materials they requested, all the while maintaining open communication. Each and every person involved served a role that was significant in finalizing the contract. We all worked hard for this deal, and it felt great being there at the contract signing ceremony with that in mind."
Manager Lee's recollection echoes the essence of the Hyundai Glovis work ethic.
The best in the eyes of the energy industry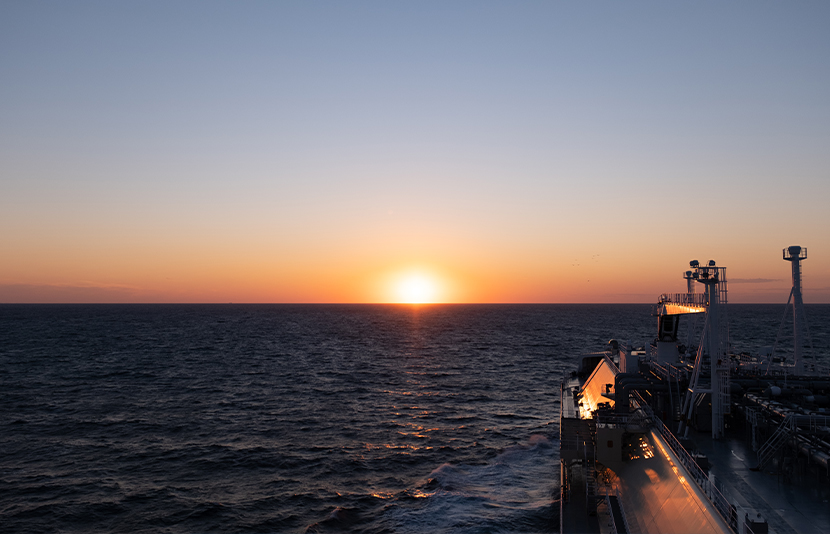 LNG, a classified flammable and explosive, is a high-risk cargo. The LNG market is a premium market of a monopolistic structure, with the world's top seven shipping companies accounting for 67% of the total global LNG market share. For Korean shippers, the general practice is to enter the LNG shipping market through a contract with the Korea Gas Corporation, then secure contracts with global energy companies after accumulating 10 to 30 years of experience. Hyundai Glovis counts itself fortunate as an exception to this formula, as its solid track record of shipping operations and vessel management attained through partnerships with G-Marine Service and a host of vessel management companies from around the world, recognized by some of the world's top energy companies, gave it a running start in building up its LNG shipping portfolio.
A new ship for the environment and our society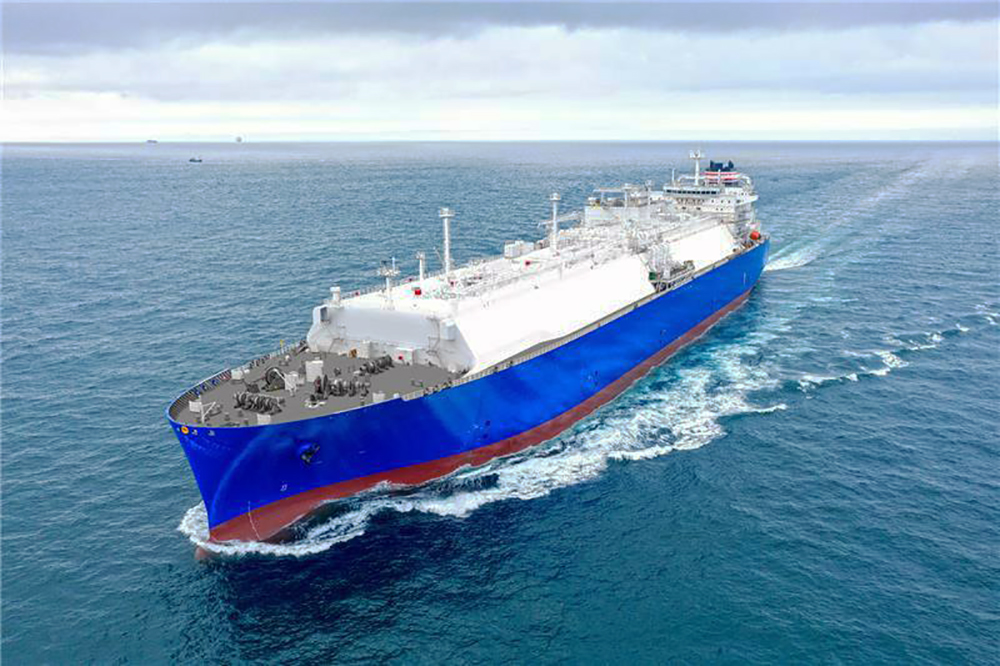 The type of ship to be used in fulfilling the long-term shipping contracts with Woodside is something to behold. The ship, currently under construction, is an environmentally friendly LNG ship with a collection of the many green features found in the LNG ships currently in operation, and it will be one of the largest LNG ships ever built. It is an expensive piece of machinery, but Hyundai Glovis and Woodside are in agreement that it will be worth the cost in the long term for their ESG management. Hyundai Heavy Industries is building it for an estimated handover to Hyundai Glovis in 2024 for immediate use. Shipping of liquid hydrogen by sea is something to be done only by those experienced in the sea shipping of gas cargoes such as LNG, ammonia, and LPG, as liquid hydrogen needs to be kept at much lower ranges of temperature during transport. The fleet of a single LNG carrier and two VLGCs to be deployed from 2024 will further expand Hyundai Glovis's presence in this area.
Hyundai Glovis's vision to become a total marine logistics provider
The addition of LNG shipping holds major significance for Hyundai Glovis in two ways. First, it means it has become a part of the Hyundai Motor Group's hydrogen value chain. Second, with gas carriers added to its bulk shipping portfolio, Hyundai Glovis is now able to grow as a total marine logistics company.

Hyundai Glovis remains in constant communication with the world's largest energy suppliers to create partnership opportunities on the strength of what it can offer as a logistics expert. It is forming an increasing number of partnerships with commodity trading companies, such as its current partner Trafigura. Commodity trading companies are a valuable resource for Hyundai Glovis, as most of them, as consignors, are in need of the bulk shipping services that have been the mainstay of Hyundai Glovis's business. The way that Hyundai Glovis evolves to provide them with the kind of total logistics services they need will carry over to the success of the energy logistics business that it envisions.
Writer Editorial Department
2022.06.23