Whether at work or among friends, some people are just naturally good at getting along with others. So which of us here at Hyundai Glovis are the social magnets? This issue of Insight introduces four of Hyundai Glovis's friendliest.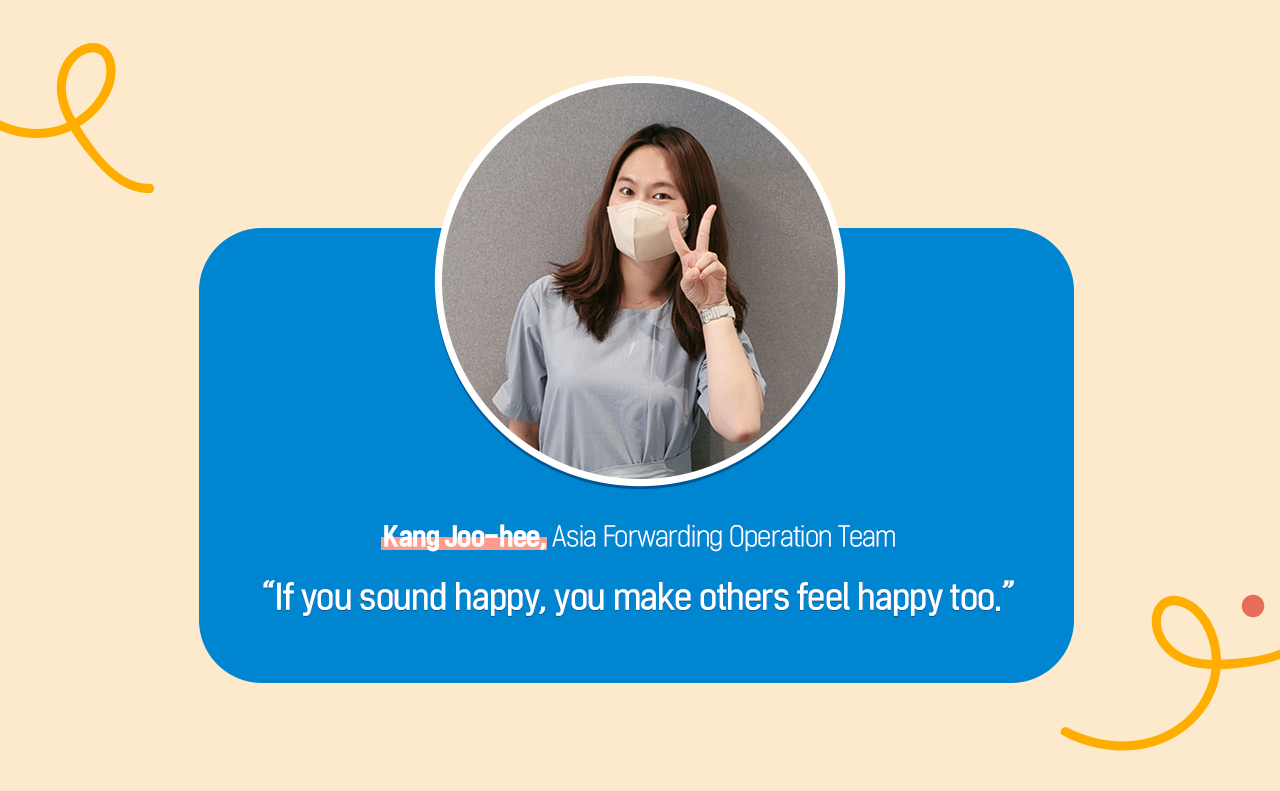 Manager Kang Joo-hee enjoys meeting new people. She'll say hello in an upbeat tone every time you see her. She says she could be more eloquent, but just enjoys talking with people in general. Her colleagues say she has a trademark positive energy that they absorb, something Joo-hee herself passes off as an effect of her somewhat strong, bright voice. Or maybe it's her skill in sympathizing with others during interactions that draws people to her. She says she tries to talk a bit more softly, the way her colleagues do, but that's probably because she doesn't know her own charm.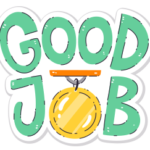 Here's what colleagues had to say about Manager Kang Joo-hee
"She brightens up the work environment on dull days."
"She is a source of help for her colleagues, both new and seasoned."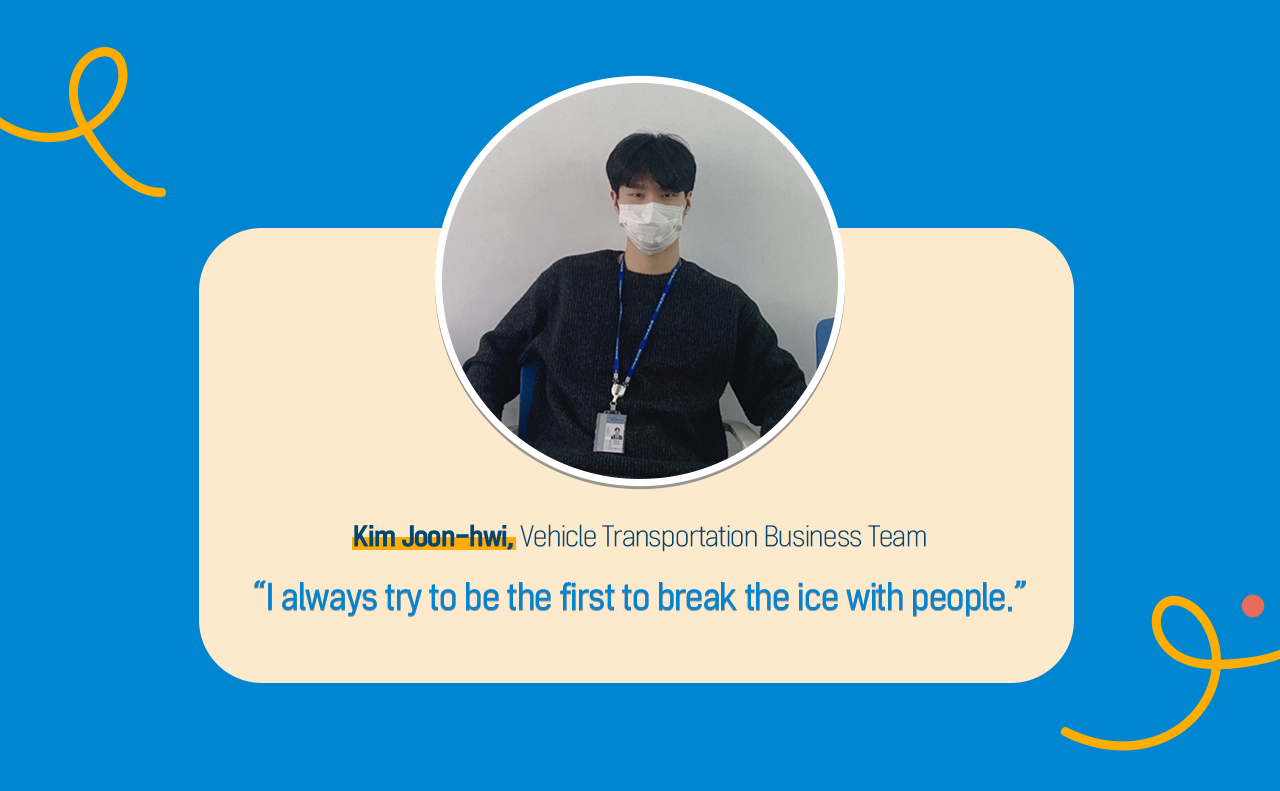 Once you get to know manager Kim Joon-hwi, you will be opening up to him about life at work and home. Since he understands that differences exist between people, the rapport that leads to opening up comes naturally. His nature to act on behalf of colleagues who aren't as comfortable with new people and to be the first to approach others has created an inclusive atmosphere in the entire Vehicle Logistics Group. He admires a fellow colleague, manager Gong Dae-kwon, especially his courteous nature to put others first, and says he's trying to take after him. We have no doubt he'll grow in that aspect and win even more friends as a result.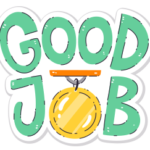 Here's what colleagues had to say about Manager Kim Joon-hwi
"He is a true ENFP! He just spreads positive energy around him."
"He's not afraid to say hello to people first. He just has that outgoing glow."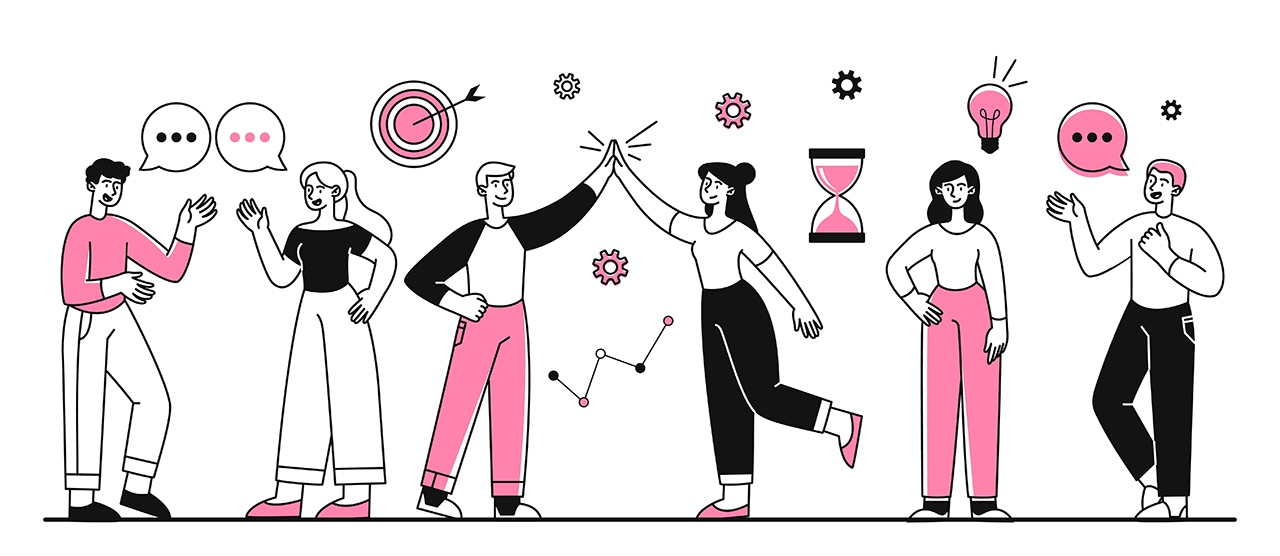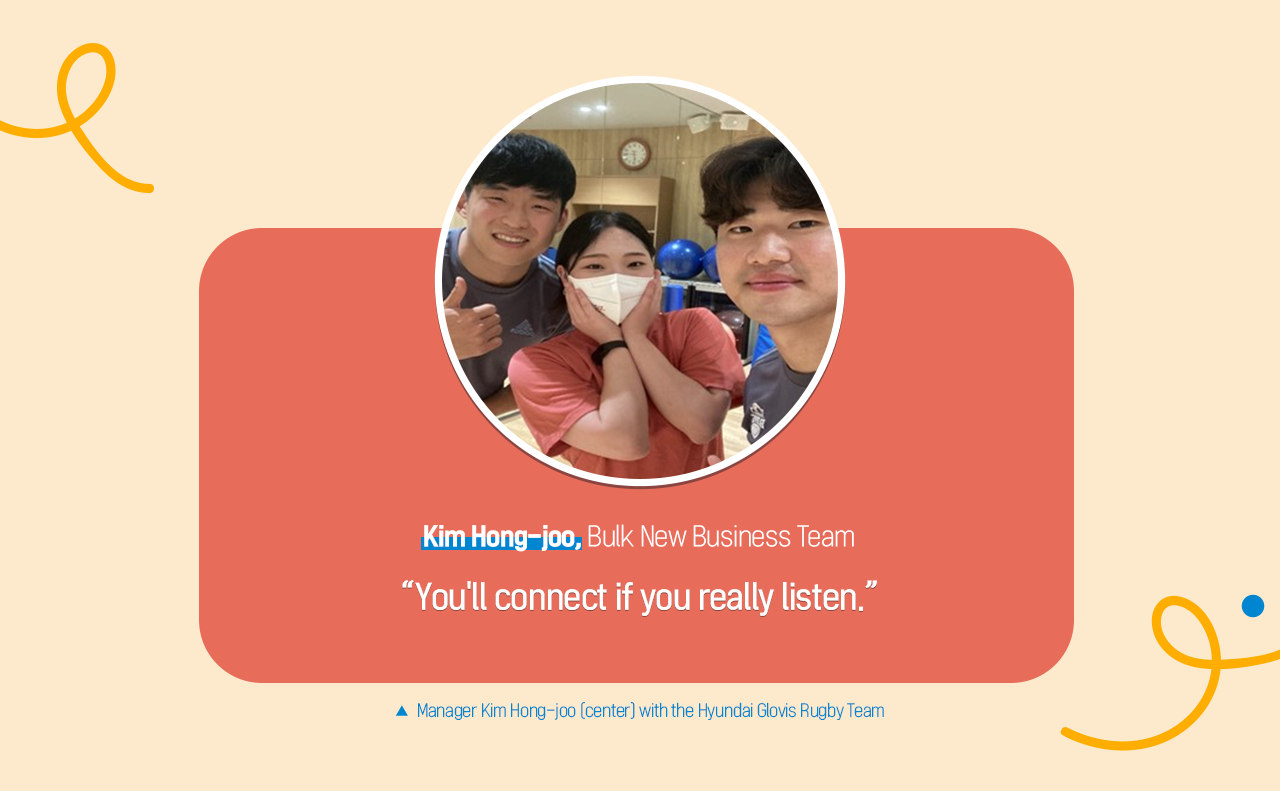 Manager Kim Hong-joo's presence in the room, even the way she says hello to you, leaves an impression. When you talk to her, you really get to know her charms. She understands the finer details and uses them to lead a conversation. If she has to say no, she tries to make you understand that she wants to help but can't. Her colleagues love that about her, although personally she says her perseverance needs work. Hong-joo has a wide range of interests and enjoys talking with new people about them. Needless to say, she enjoys spending time with colleagues and helping them out.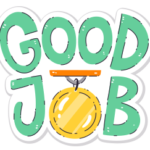 Here's what colleagues had to say about Manager Kim Hong-joo
"She brings a lot of energy into everything he does. She's polite and easy to talk to."
"A real people person."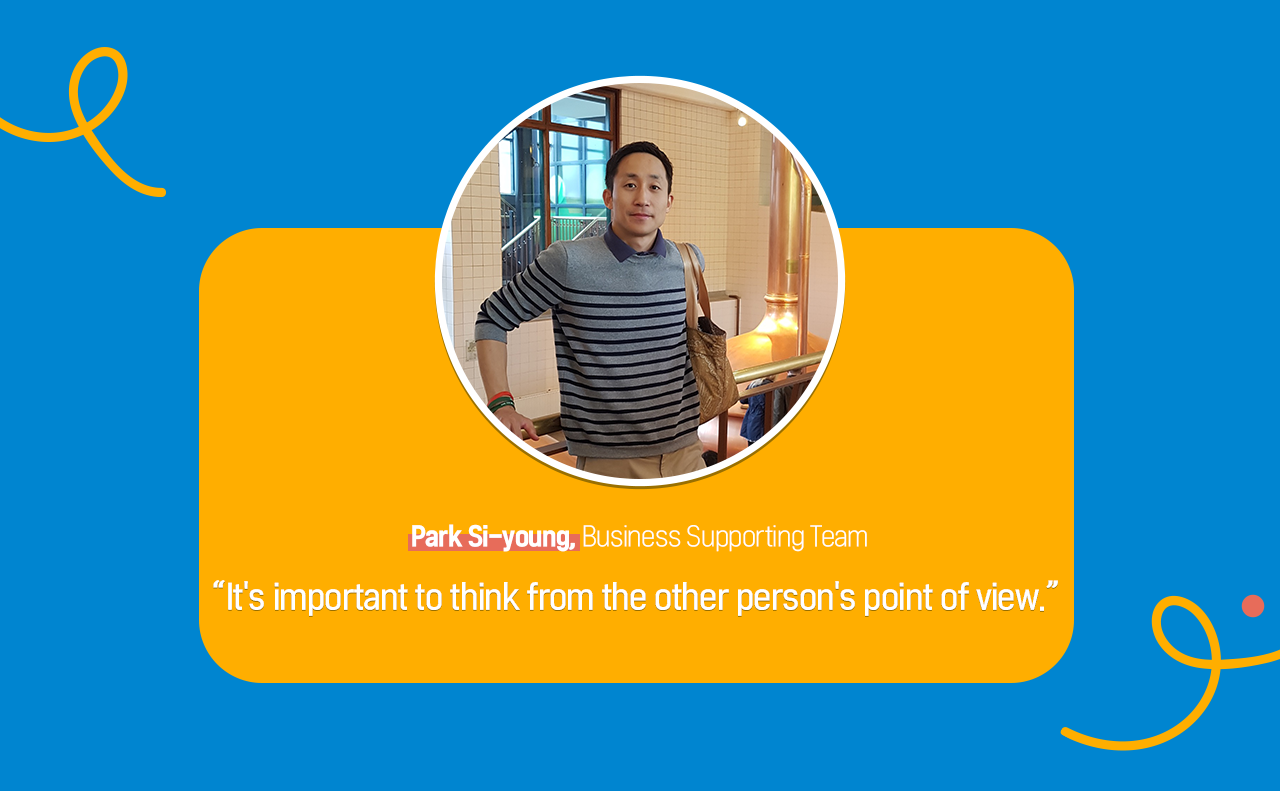 Senior Manager Park Si-young makes sense of relationships by remembering the simple rule of putting yourself in the other's shoes. When you talk to him, he listens with an open mind. Even if there's something where he doesn't agree, he'll listen to you all the way through before bringing up his perspective. When asked if there was anyone on the team he took after, he mentioned Senior Manager Park Gun-ho and his tendency to take in other team members' opinions to give them the support they need. Park Si-young also mentioned that as they spend the bulk of each day at work with colleagues, it's important to remember that they are all individuals, and that by trying to see the best in each other they can make life at work the best that it can be.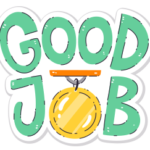 Here's what colleagues had to say about Senior Manager Park Si-young
"He goes out of her way to help others at work."
"He's really relatable and laid-back, and will approach you first no matter who you are."

Most people want others to think of them as friendly and sociable, but you may be surprised to find that you can become the best person you can be if you accept that you can't be liked by everyone and try to even be more friendly to fellow colleagues. Are you up to the challenge?
Writer Editorial Department
2022.08.04