There probably isn't a single person who doesn't have at least a few highly rated restaurants bookmarked on the map app on their phone. Eating great food while vacationing at a scenic spot is one of those things that make life worth living. Join three Hyundai Glovis members on a trip full of flavorful foods and amazing tourist destinations.
Experiencing new flavors away from home
Travel is full of memorable moments. On your trip, you'll experience imaginable sights, or you may even meet someone who further enriches your travel experience. And what about the food? You may visit a seemingly ordinary restaurant with food so good that it becomes the reason for your return trip to your travel destination. Pleasures of the palate make for a truly remarkable travel experience!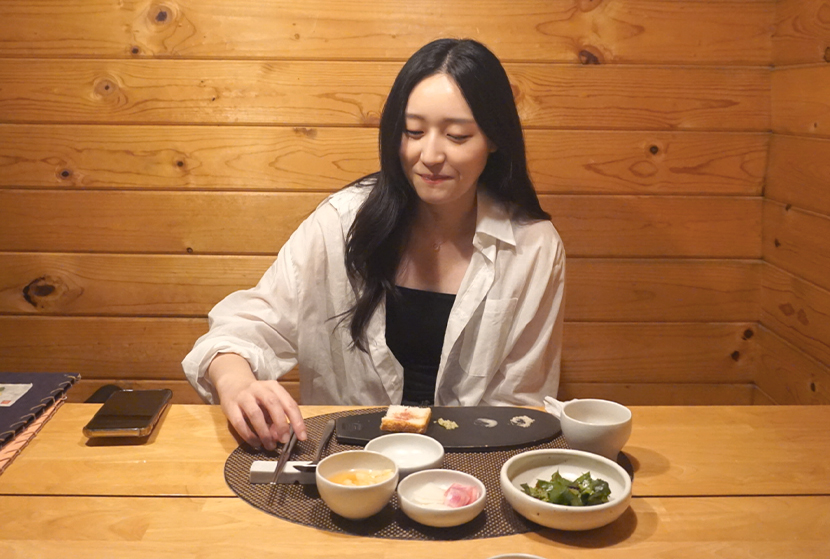 Travel is all about experiencing things we don't usually do in our everyday lives. "You may take the same packed lunch you eat every day, and eat it somewhere new, with a different scenery and mood, making it a special experience," says Manager Jang Moon-jung, who enjoyed a string of meals against the backdrop of the beautiful island scenery on a recent trip to Jeju Island.
"We went to a homestyle Korean restaurant in Seogwipo. I think most of the ingredients they used were organic. We had cheonggukjang (soybean stew) and vegetable wraps, made from ingredients that the restaurant owners grew themselves, and it was all delicious! When you're traveling, it's so easy to rely on convenience foods and those tend to be loaded with salt and flavoring, but the meal that we had for lunch at the restaurant left us all feeling really good. It was super healthy food that was good for our digestive systems. We felt great on that trip because of good, healthy, traditional food like that."
In order to find great restaurants while traveling, Manager Jang asks for recommendations from the locals and people who have been to the places she plans to visit. She avoids looking at blogs or social media because many of those posts tend to be just advertising in disguise. Instead of blogs and social media, she tends to pay more attention to visitor reviews on Google Maps.
"I think when you eat a meal somewhere that embodies the area that you've traveled to, it creates memories that last and gives your trip more meaning. When I travel somewhere, I'm always on the lookout for meals that can only be enjoyed at that place."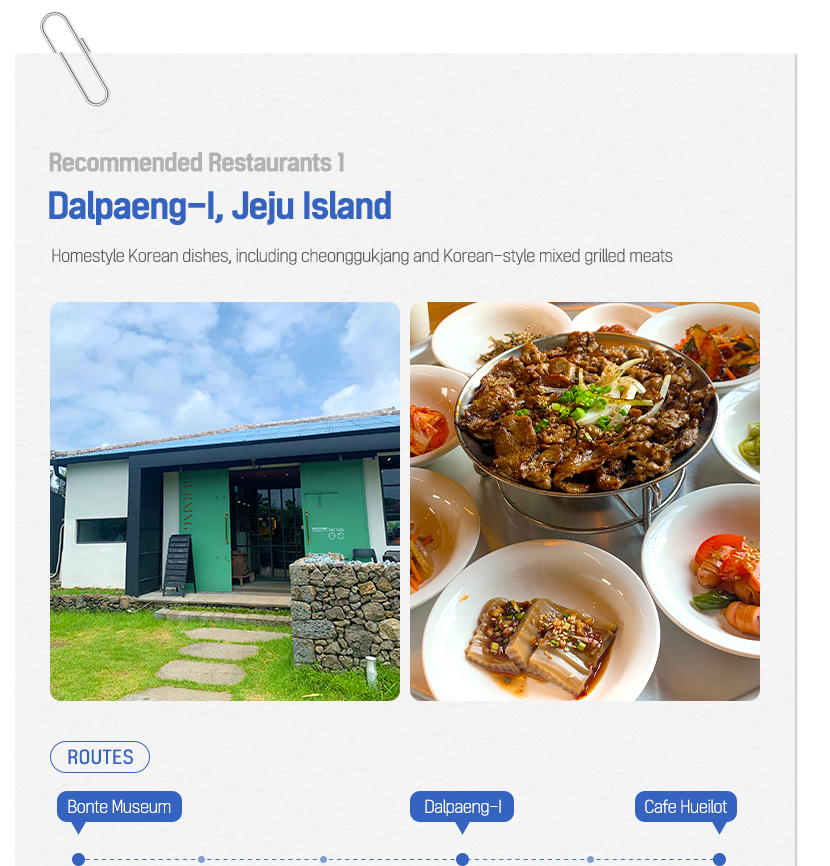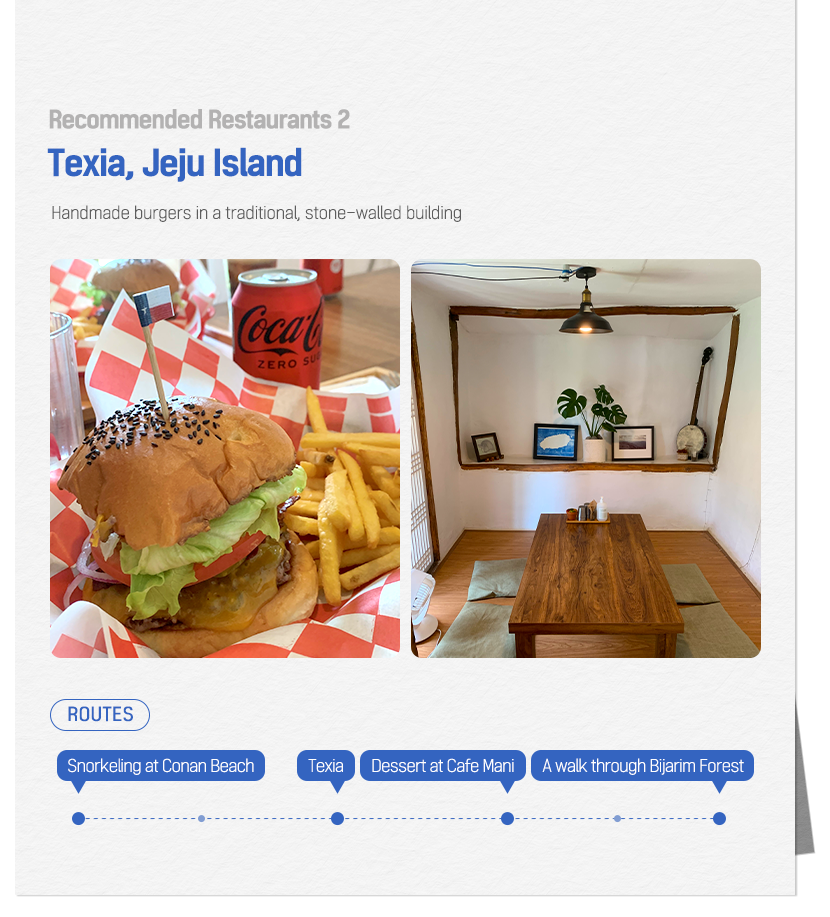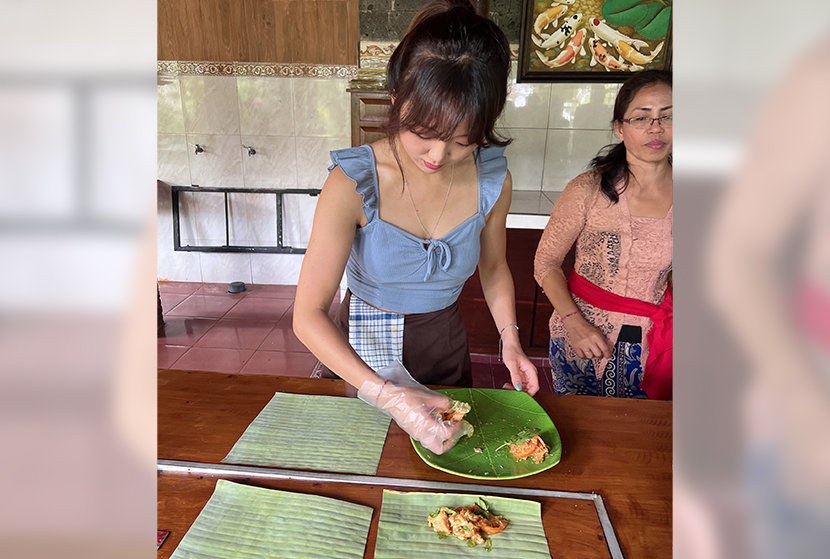 Passionate about food and cooking, Manager Kang Min-kyung always makes a point of visiting local traditional markets when she travels. In fact, even she chooses travel destinations based on their famed seasonal cuisines and well-reviewed local restaurants. Traditional markets enhance the travel experience, allowing you to get an unadulterated taste of the local atmosphere, cuisine, and street foods. When traveling, you may even be lucky enough to find a local place where you can take a cooking class.
"I took this cooking class in Bali. Traditional Balinese food is varied in terms of both the types of dishes and their flavor profiles. The food is spicy, salty, and sweet, with a mix of all kinds of flavor-enhancing spices. When I tried Balinese food at restaurants, I couldn't even begin to imagine how they put all the ingredients together, but it all made sense after different merchants at the local markets explained all the ingredients to me one by one. I bought a bunch of ingredients and made nine Balinese dishes over the course of five hours. It was a challenge, but I was pleasantly surprised at how good the dishes turned out."
"You need to let go of all your preferred 'tastes' to truly enjoy traveling and the joys of eating it brings," says Manager Kang. "Conquer your fear of unfamiliar foods and enjoy them, and you will find yourself basking in the local culture and loving every moment of your time on vacation."
"I get restaurant recommendations through feeds on my phone and save them on my map app. That's how I keep track of the restaurants I want to visit in Korea. In order to find top restaurants in other countries, I turn to Google reviews. Places with lots of reviews and an overall rating of 4.5 or more are usually a good bet."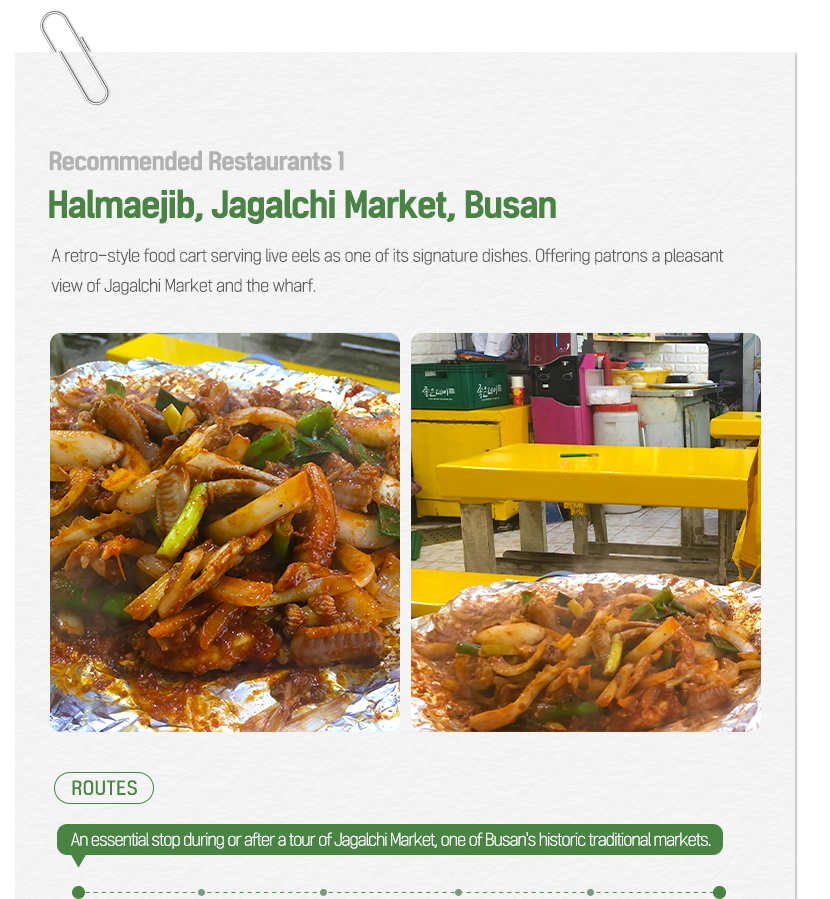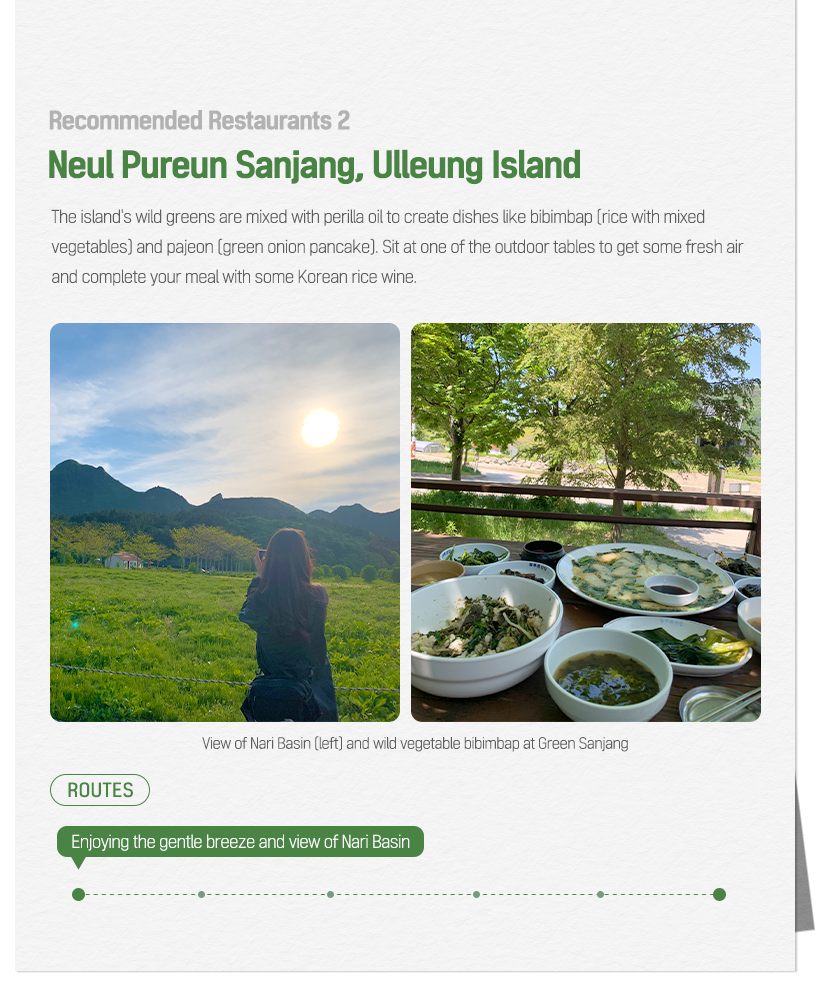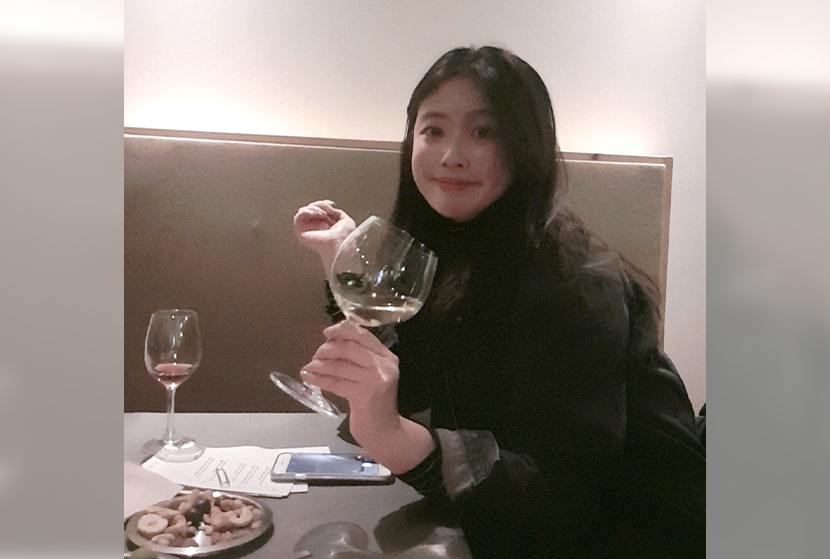 Powered by an insatiable wanderlust, Manager Park So-hyun swears that gastronomy is one of the main beauties of travel. She plans her travel itineraries around the handful of top restaurants she selects in advance to visit. Manger Park echoes Manager Kang in advocating for the trying of local foreign foods. She recounts the very special octopus dish she tried in Portugal.
"I never had octopus like that before. It was so soft and cooked in all different ways. The octopus dish served with rice really suited my Korean palate. We ate at many octopus restaurants during our time in Portugal."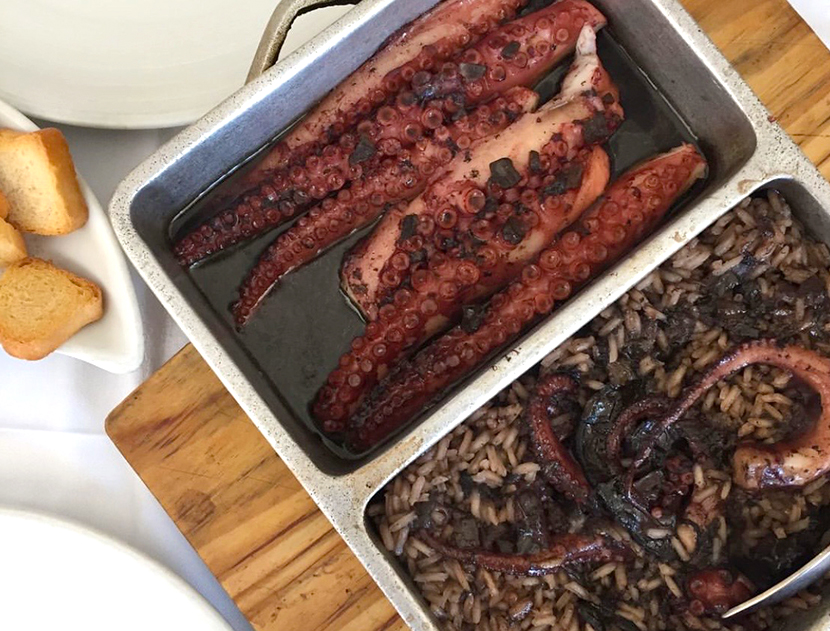 An octopus dish from Portugal
Vacationing in Portugal takes a fair amount resources, but Manager Park recommends the travel destination to all her friends. According to her, another more accessible travel destination that is known for its good atmosphere and food is none other than Jeju Island. She says the island is so packed full of gastronomic delights that every visit is new and exciting.
"I love trying new foods. Whenever I go someplace new, I always try the local dishes. I get recommendations from people I know and from YouTube videos as well. YouTube's really good for that because it gives you a picture in your mind of what to expect."
Manager Park says that experiencing new foods while traveling makes the trip even more memorable. She also mentioned that she hopes to experience other new foods at new travel destinations.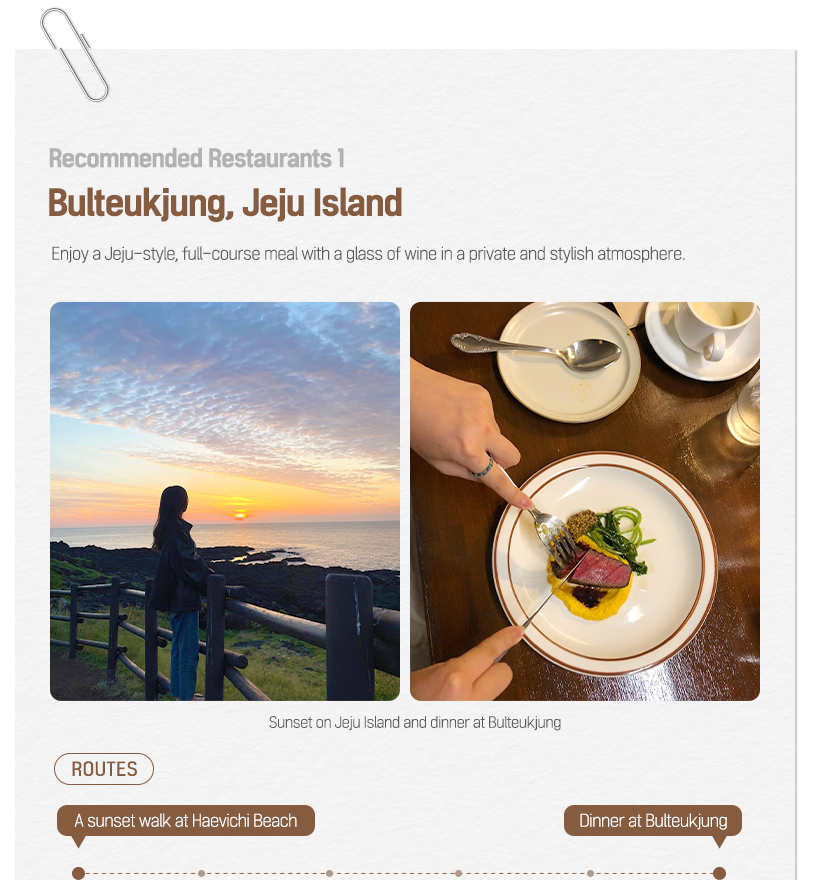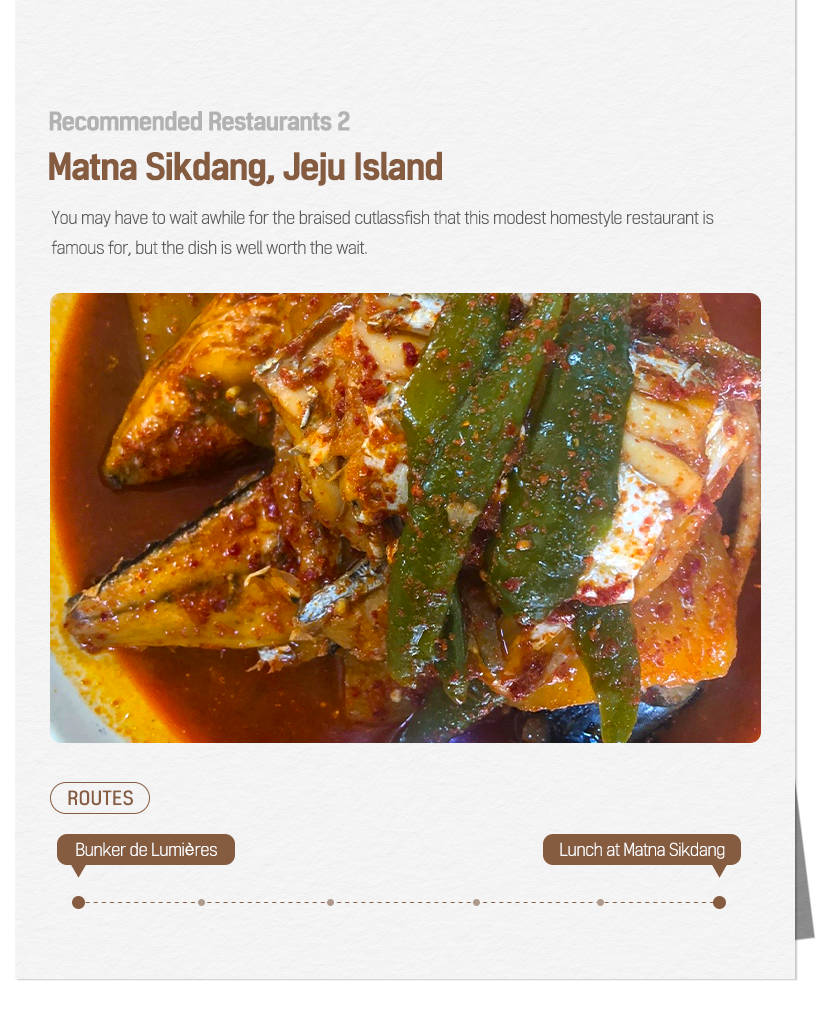 Writer Editorial Department
2022.09.20