The G+ Office Tour takes you around Korea to meet Hyundai Glovis's most dependable staff members! In December, we visited the Yeongnam Vehicle Release Center, which is responsible for the whole delivery process of vehicles, all the way up until the cars reach their new owners. The center receives and inspects vehicles that have just rolled off the assembly line and handles the entire delivery process from detailing and washing to the installation of options and hi-pass registration—and much more—all the way up until the vehicles are sent to their final destinations. Since opening its doors in April 2022, the Yeongnam Vehicle Release Center has stabilized its operations and is now implementing upgrades in record time. We visited the center, a place overflowing with energy, and listened to their story.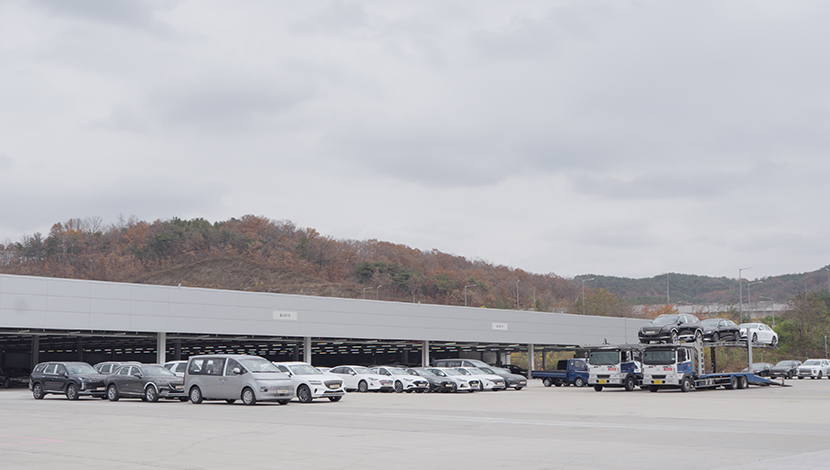 The Hyundai Glovis Yeongnam Vehicle Release Center opened recently in April 2022. Even though the center hasn't been in operation for very long, it has already stabilized its vehicle release processes thanks to the efforts of its hard-working staff. In the first half of 2023, the center plans to start offer customization services that will allow customers to choose different options that can be installed in their cars. The staff at the Yeongnam Center are always busily running around to realize the company's vision of operating next-generation vehicle release centers. Let's take a closer look at their active work life, much of which they spend directly with the cars.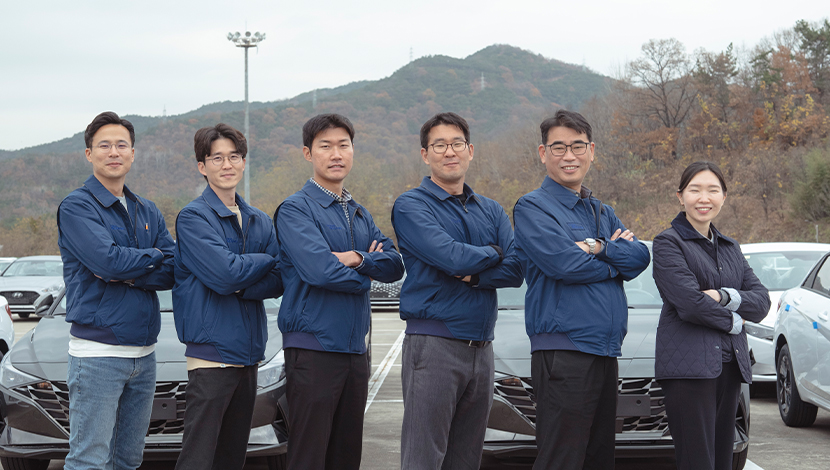 What kind of work is performed at the Yeongnam Vehicle Release Center?
We are responsible for the whole delivery process from the time we receive the vehicles from Hyundai Motors plants until the time we transfer the vehicles, in perfect condition without any issues, to their owners. As soon as we receive the vehicles, we thoroughly inspect them before officially accepting them. We then detail and process them for release. Next, we carry out a final inspection of the vehicles and arrange for consigned delivery so that they can be transported to the specific destinations designated by the customers.

Please tell us more about the customization services that will soon start at the center.
The Yeongnam Vehicle Release Center started operations on April 1, 2022, and we are due to launch our customization services in the first half of next year. Through these services, aimed at responding to different customer needs, car buyers can add various options to their vehicles. In connection with these customized services, we are planning to expand into a large-scale release center.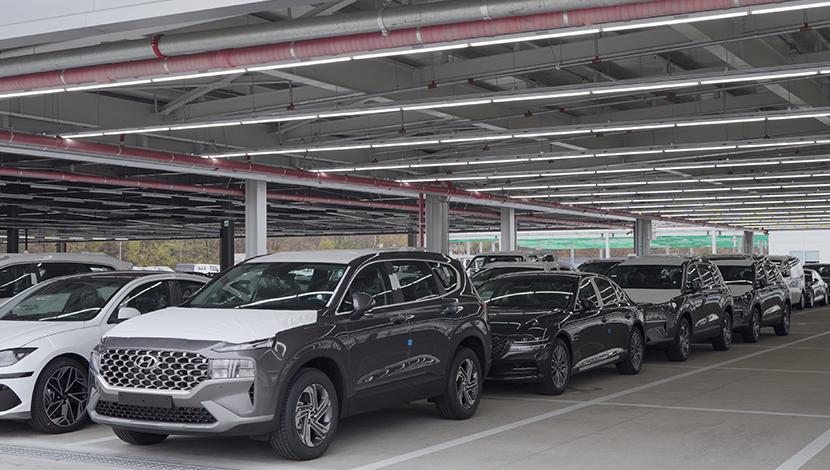 What is the thing that you're most proud of here at the center?
Before a vehicle can be delivered to a customer, it must go through a myriad of inspections. Therefore, releasing a vehicle requires all our staff members to cooperate with one another so that the whole process can be carried out smoothly. Everyone at the center communicates well with one another, and we enjoy a sense of camaraderie so that we're always ready to step in whenever someone needs help. So, the thing we're most proud of is that we can fulfill our tasks without any issues even when there is a lot of work to be done.

What is your typical day like at the Yeongnam Vehicle Release Center?
The Yeongnam Vehicle Release Center is always bustling with on-site inspections and staff dealing with customer inquiries. If you visit our center, you'll find staff members running around everywhere. To make each vehicle release a smooth process, we are always communicating with our partners and responding to customer inquiries one by one through phone calls and on-site consultations. Even though we're always busy, we also take little breaks to chat with each other and enjoy tasty snacks, which helps us shake off any stress from work.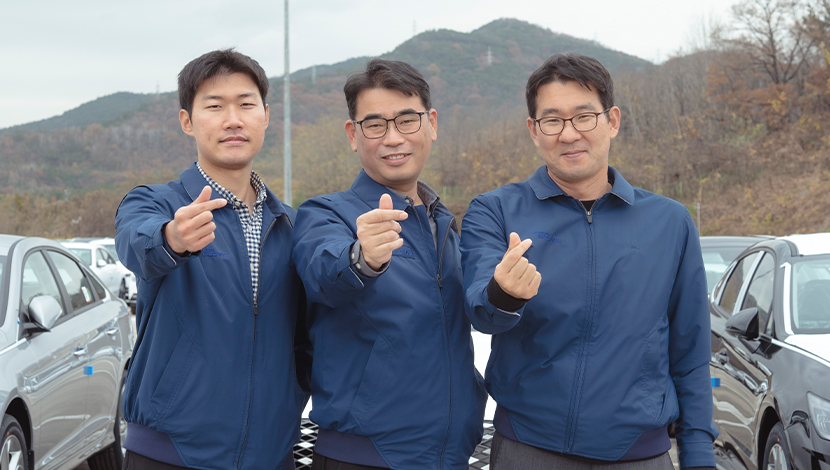 What do you think is most important in customer service?
We believe the most important aspect of customer service is to empathize with the difficulties that a customer is experiencing and accurately identify and solve the issues at hand. Recently, we received a call from a customer complaining about a delayed delivery. He said that his car had to arrive quickly so that he could visit his son who was in the army. So, we communicated with our partners and delivered the car as quickly as possible. Later, he called back to thank us. I believe the efforts we made to empathize with the customer brought about good results.

What is the most difficult thing about your work?
Many problems inevitably occur during the process of transferring a vehicle to the customer. Some problems have obvious causes, but some others do not. In order to accurately identify and solve issues, we often have to deal with partners and customers on a one-on-one basis. This is the most difficult thing about our job. We overcome these type of challenges by explaining the situation to the customer as objectively as we can and by reconciling the differences in each other's positions and presenting solutions.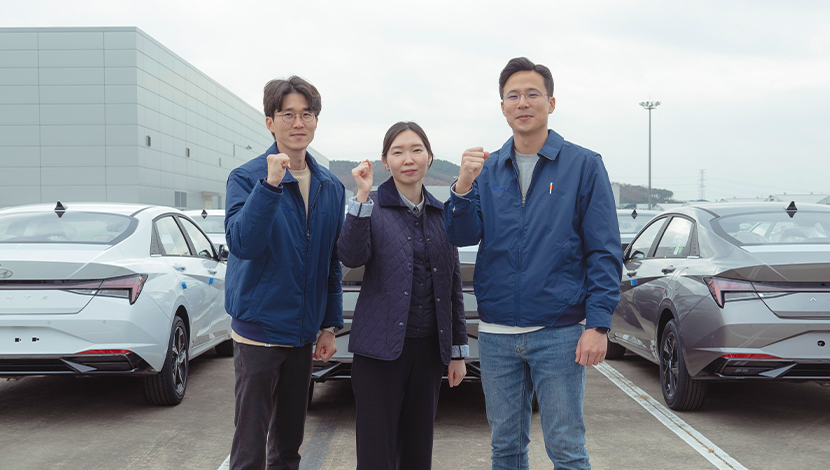 What are the future goals of the Yeongnam Vehicle Release Center?
Even though we just recently opened our doors, the staff at our center already have a strong bond, as if we have been working together for a long time. It is our hope that we will continue to help each other solve difficult problems and that we'll be a source of strength and support for one another. More than anything, we hope that we as a staff can stay healthy so that we can be here for one another and work together without any worries.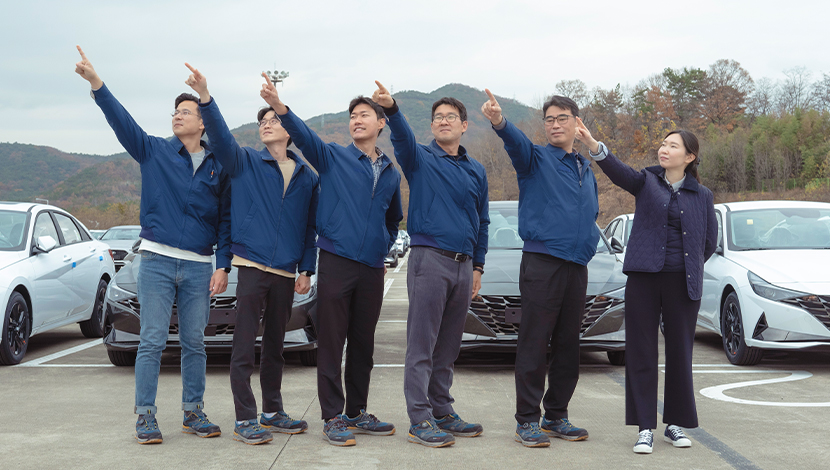 Writer Editorial Department
2022.12.20