For new employees in the second half of '23, a new employee orientation course was held from July 10-25. The 32nd floor of Hyundai Globis Headquarters was buzzing with new Globisians gathering for the second StarTraining of '23.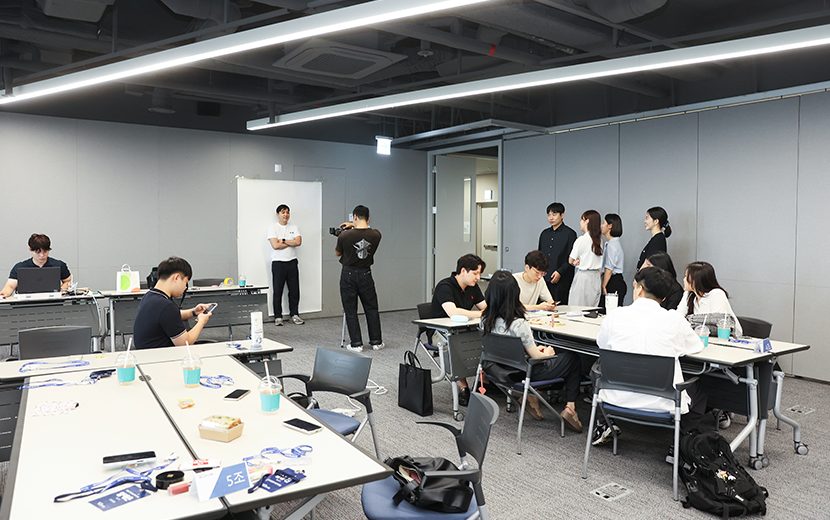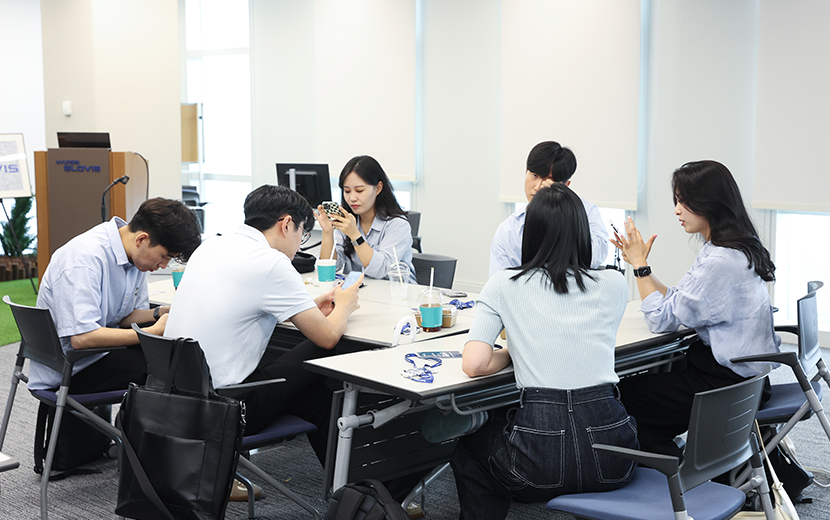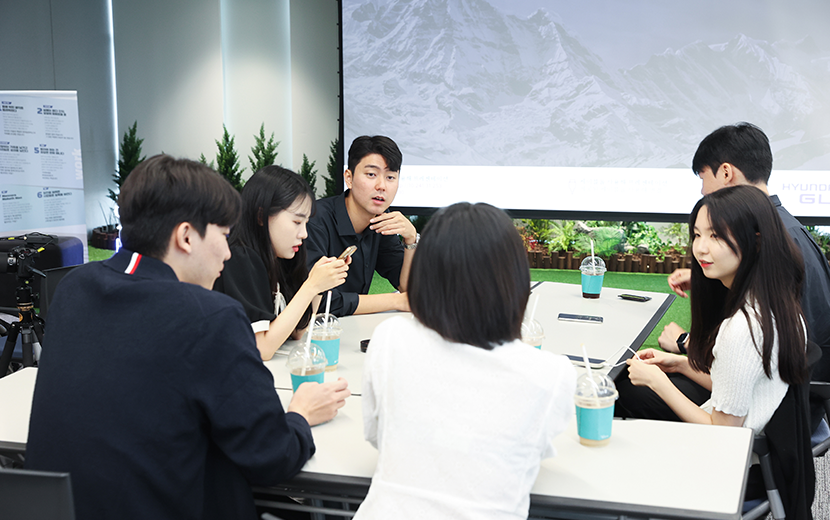 On the day of the first profile shoot for each group, they sat down and discussed how to pose for each other, and in the post-shoot interviews, they showed their mindsets as Hyundai Glovis people and their fresh faces as newcomers.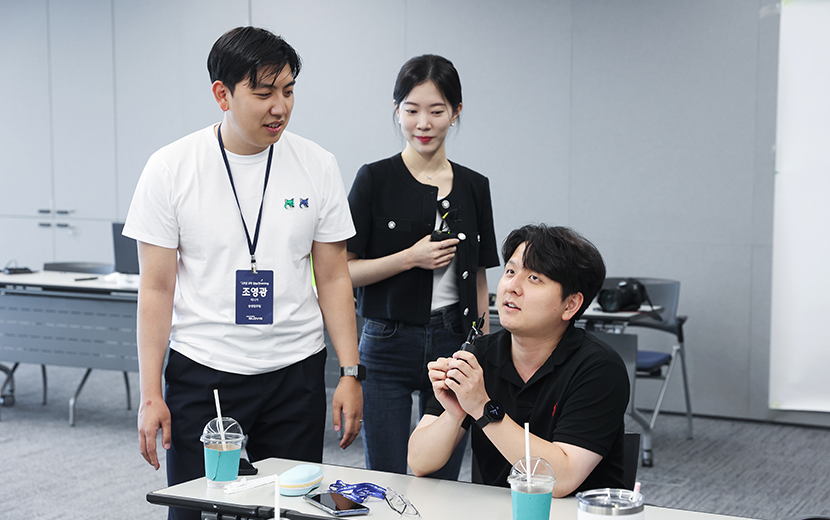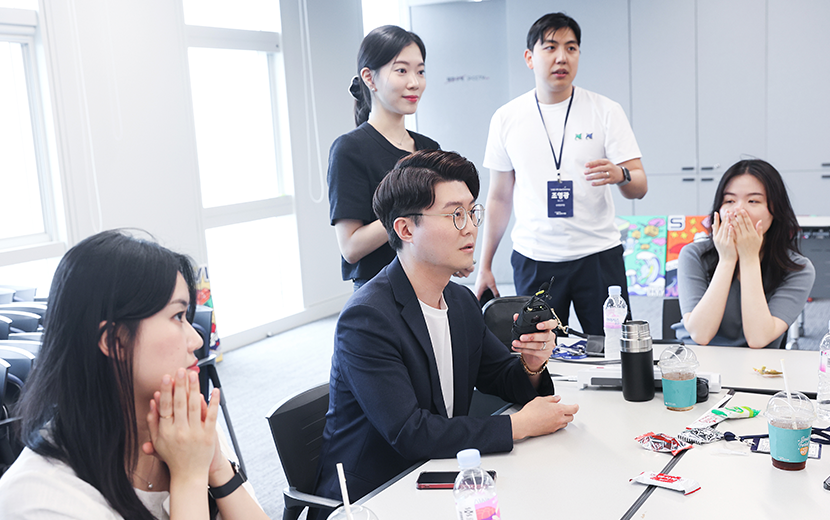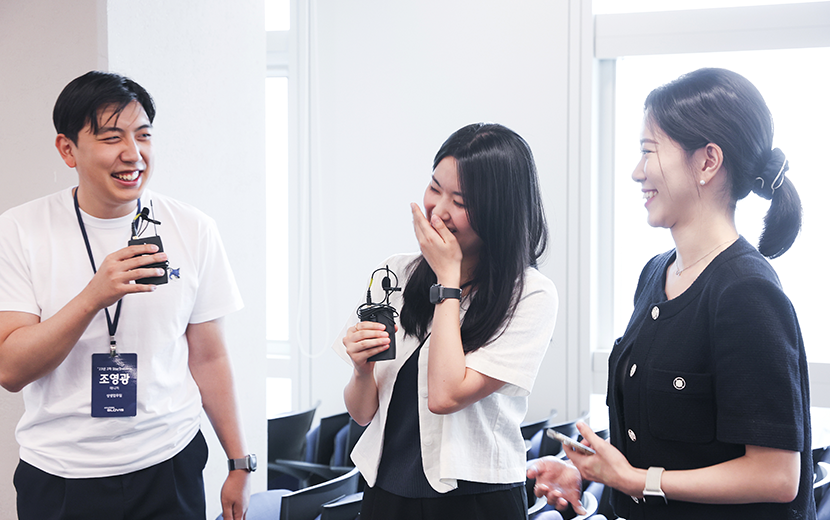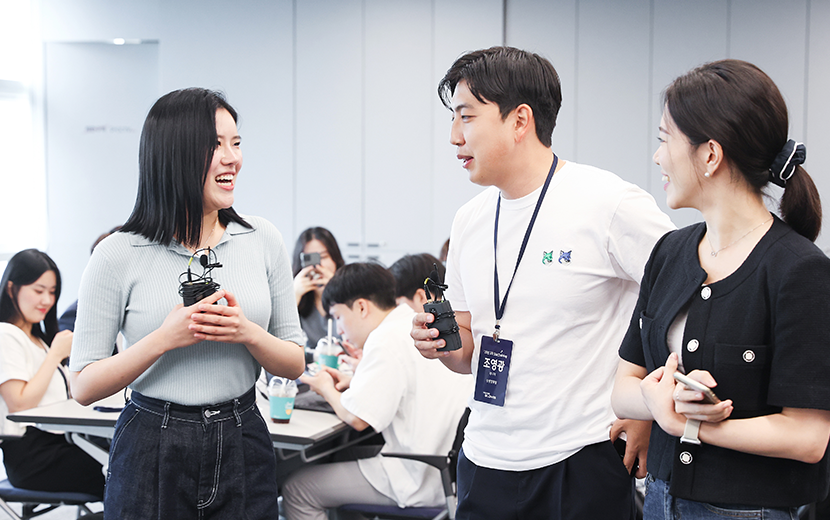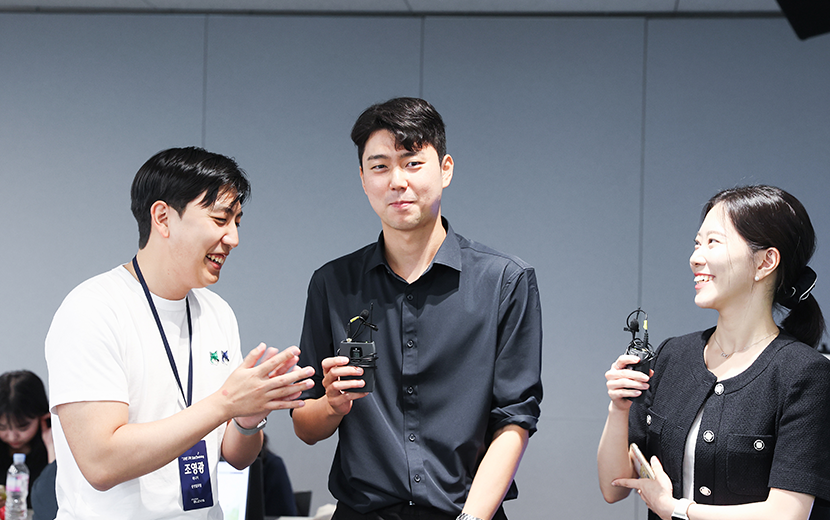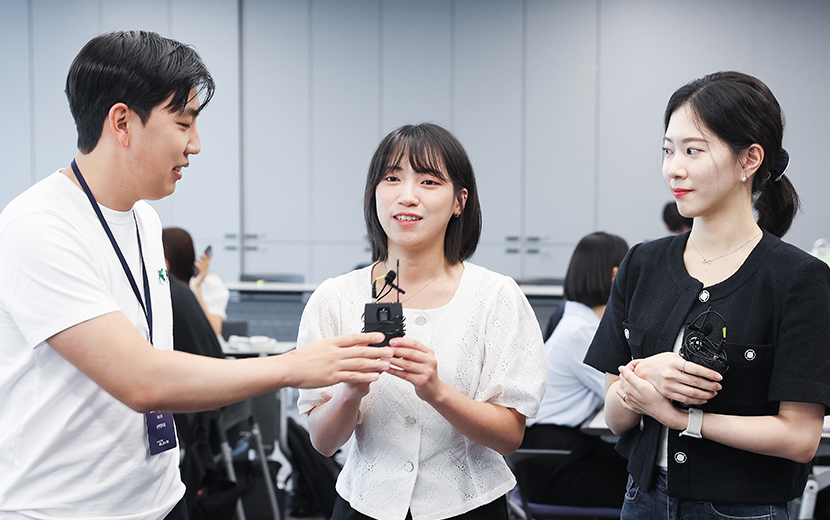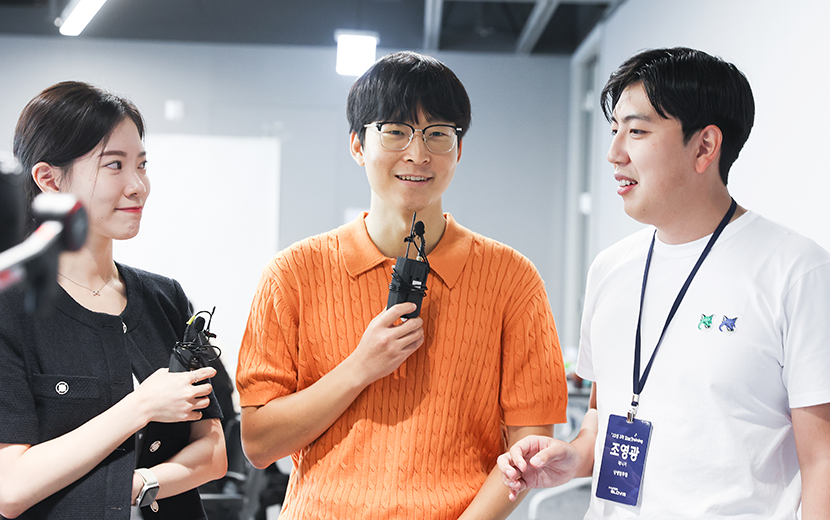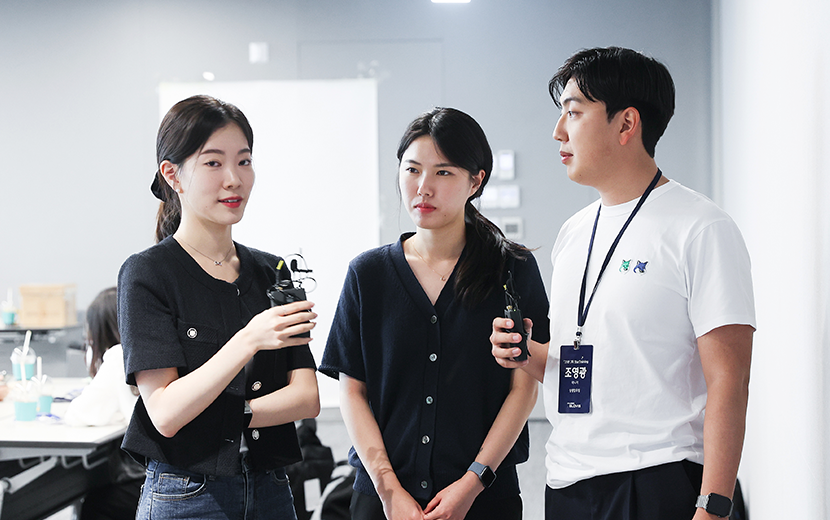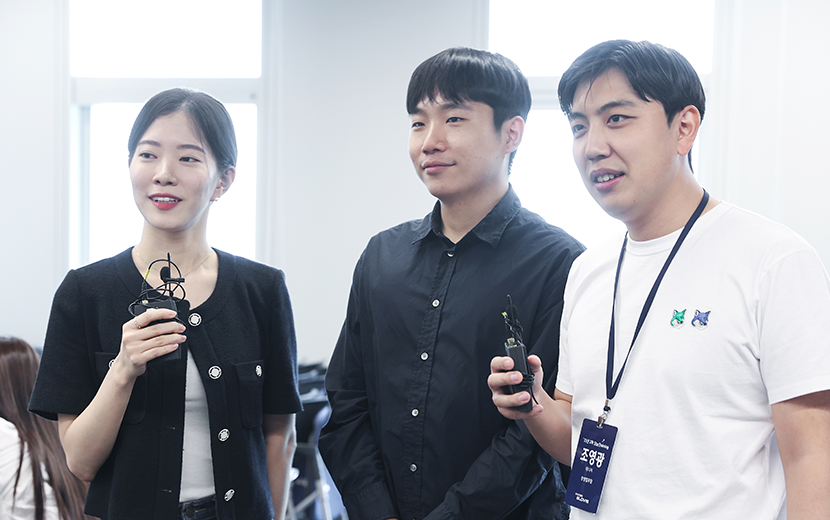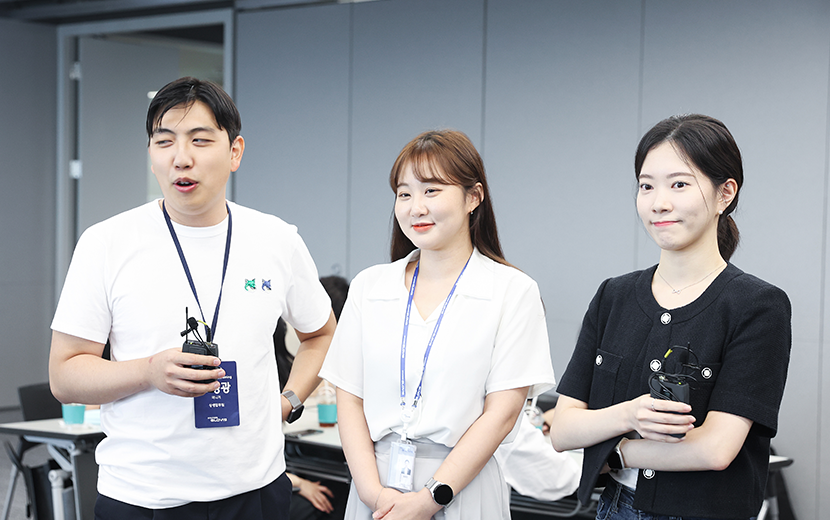 We're excited to introduce you to our newest team members who lead the future of Hyundai Glovis and working on some of Glovis' biggest programs. Let's hear their exciting stories.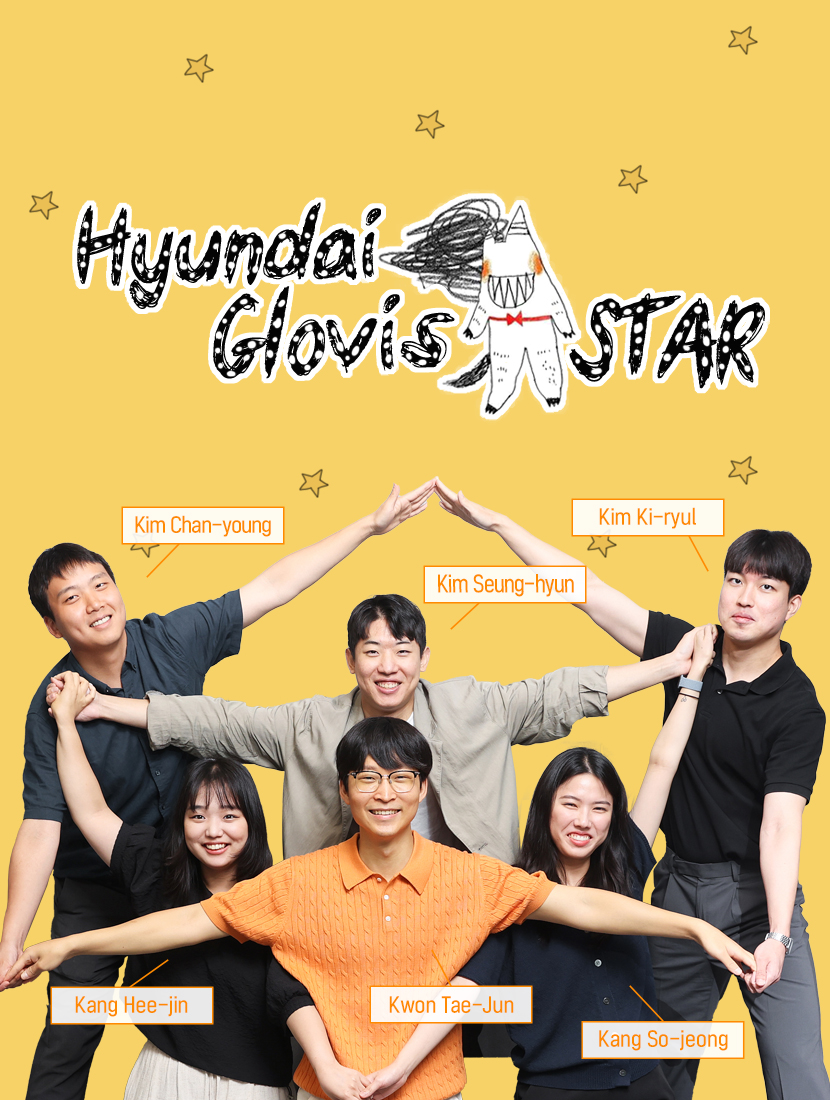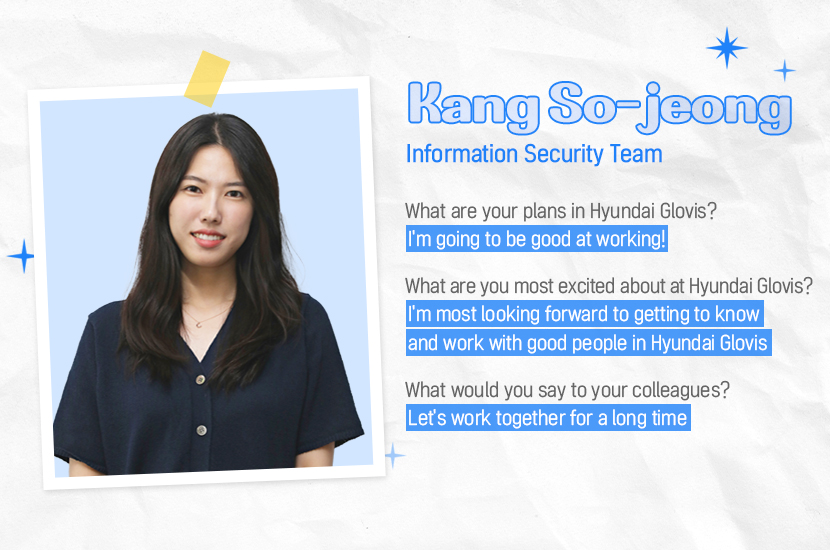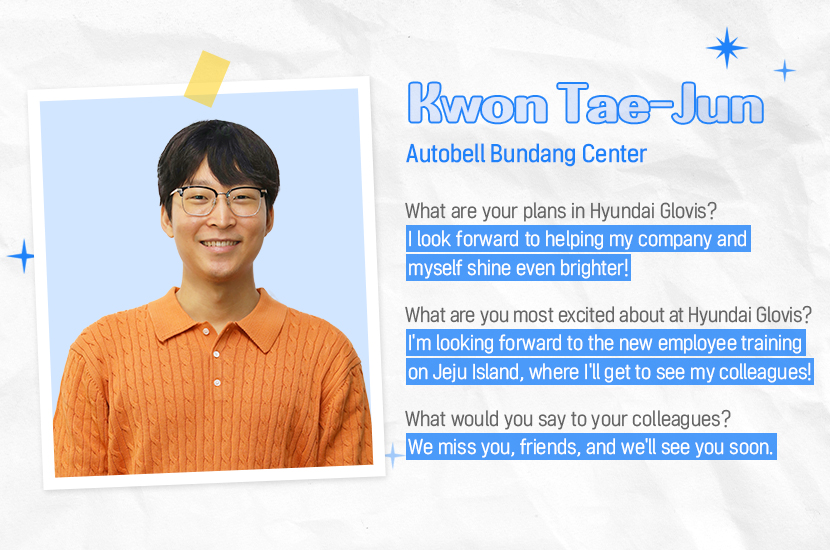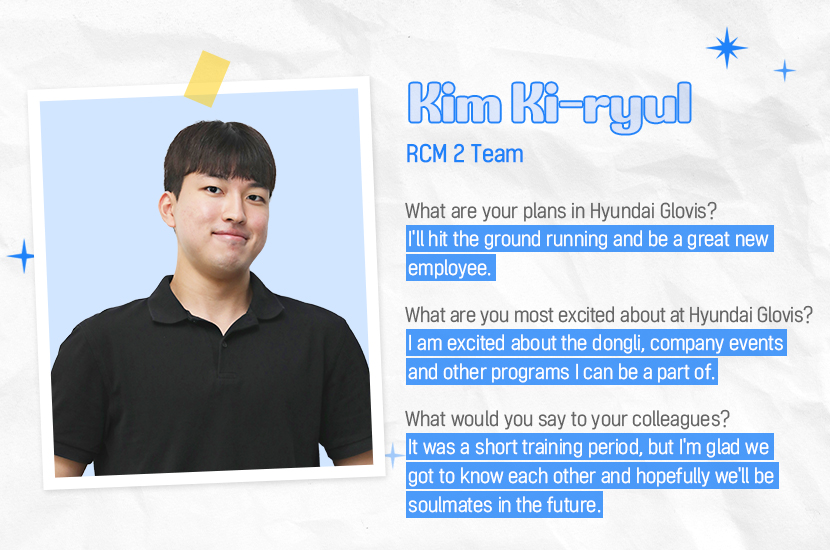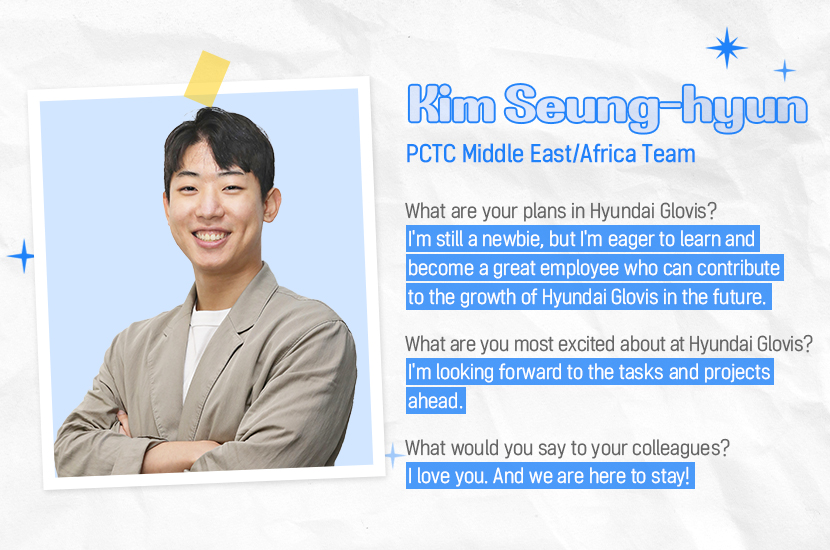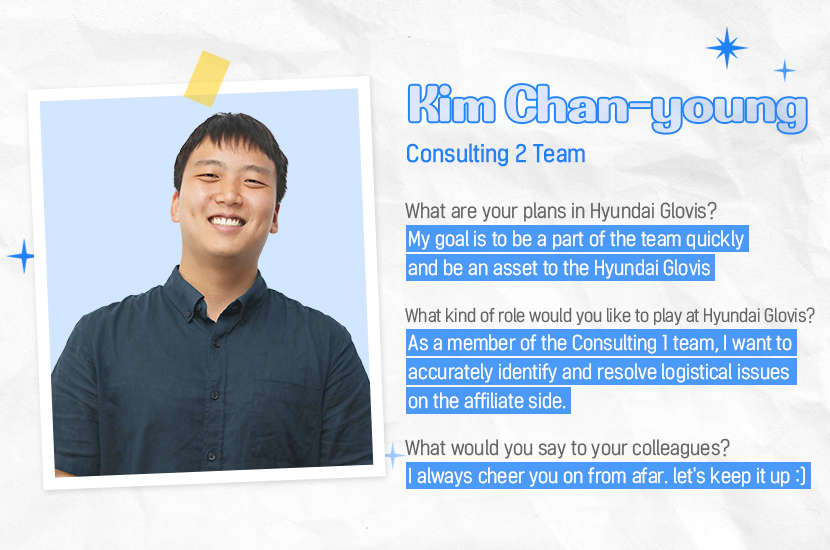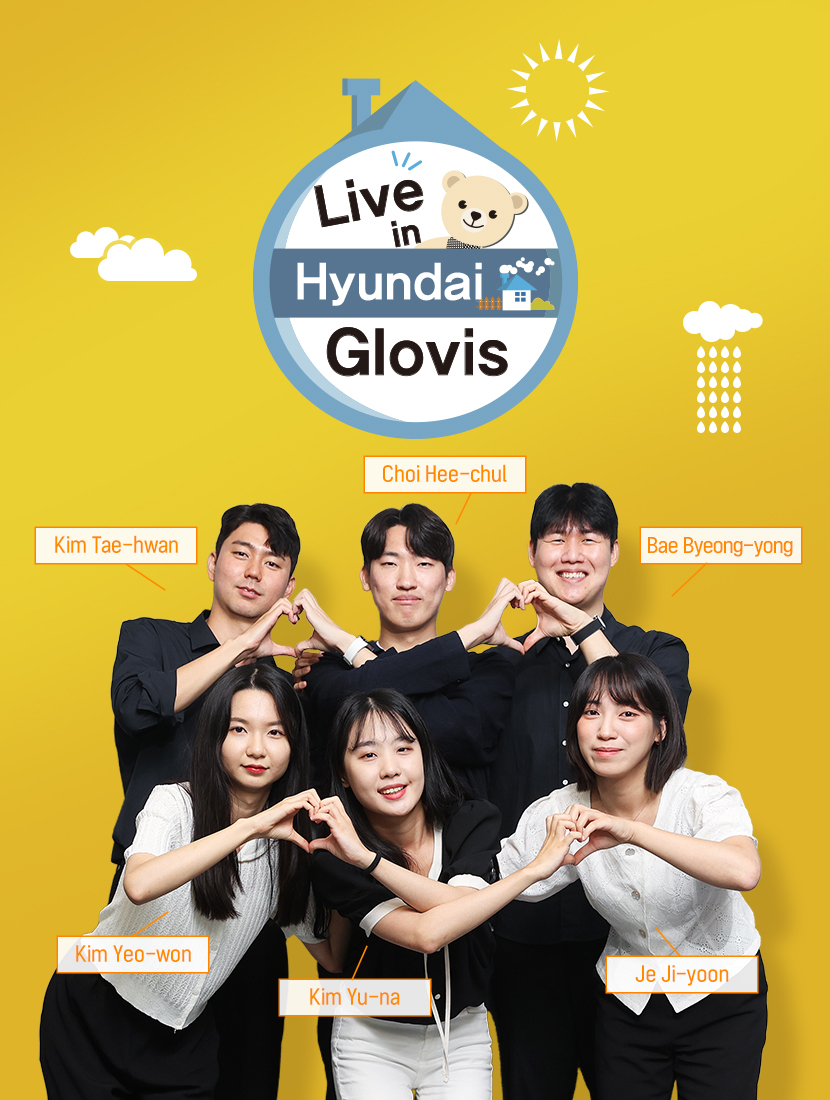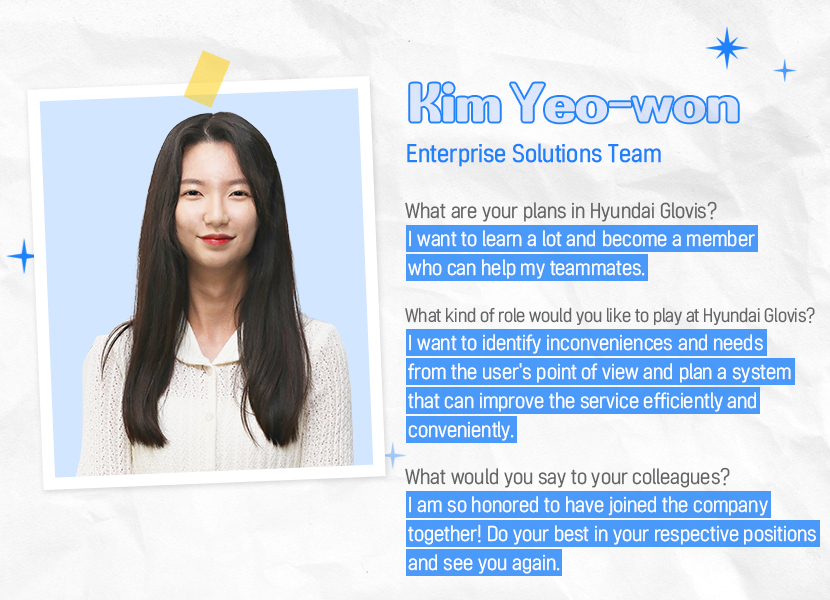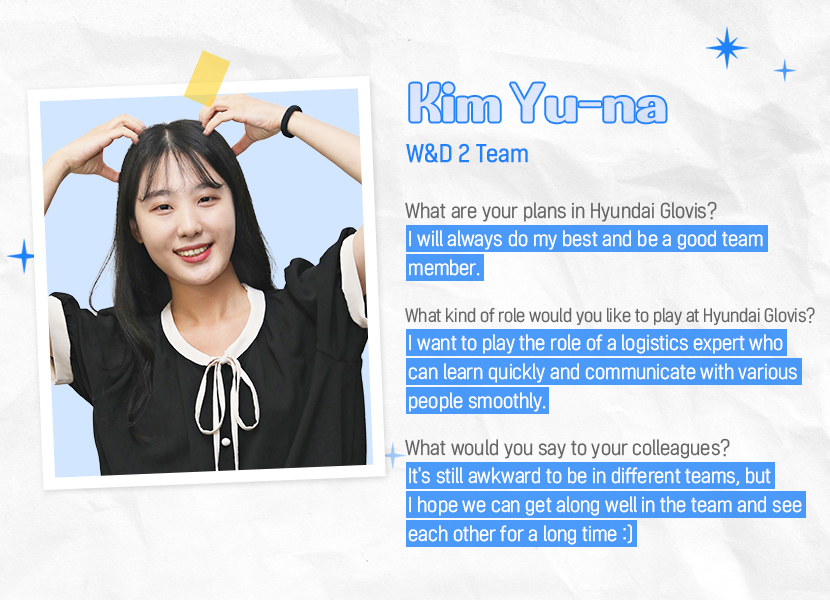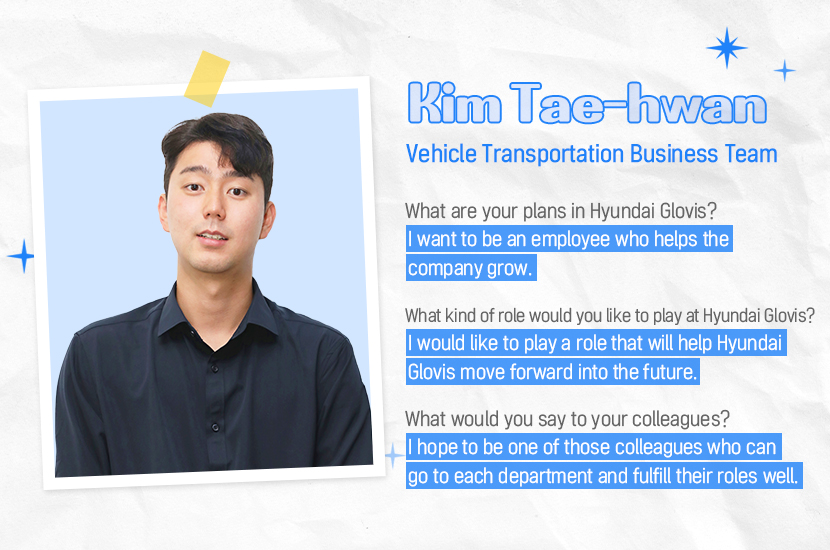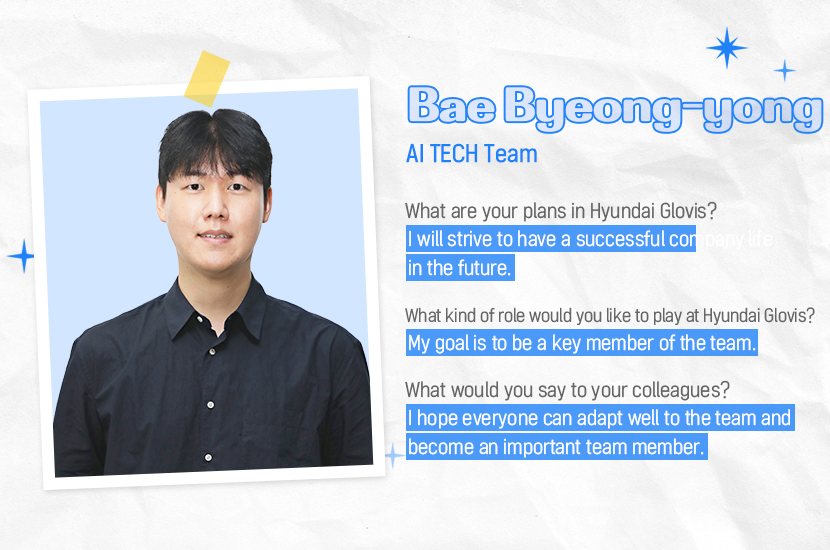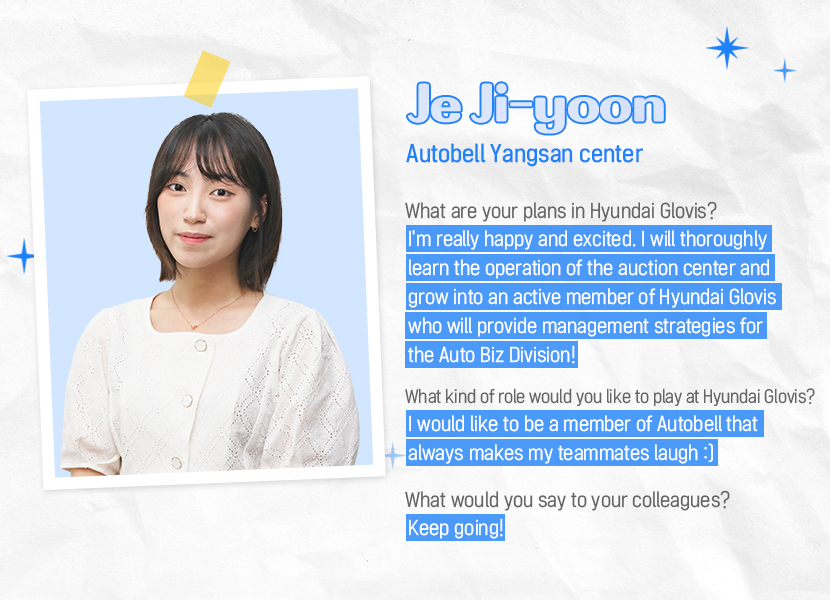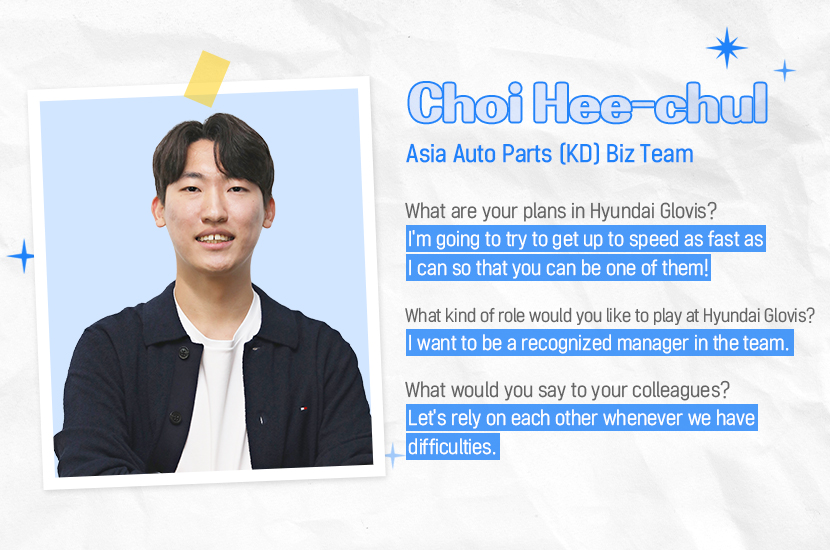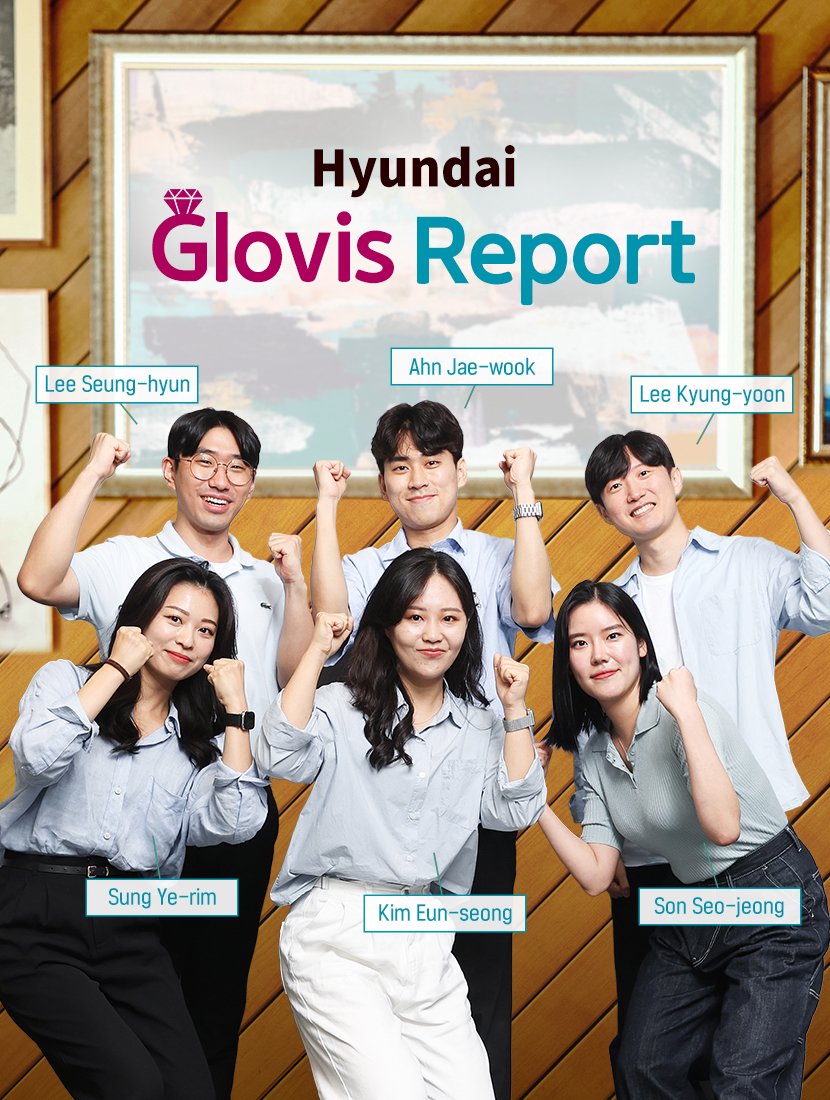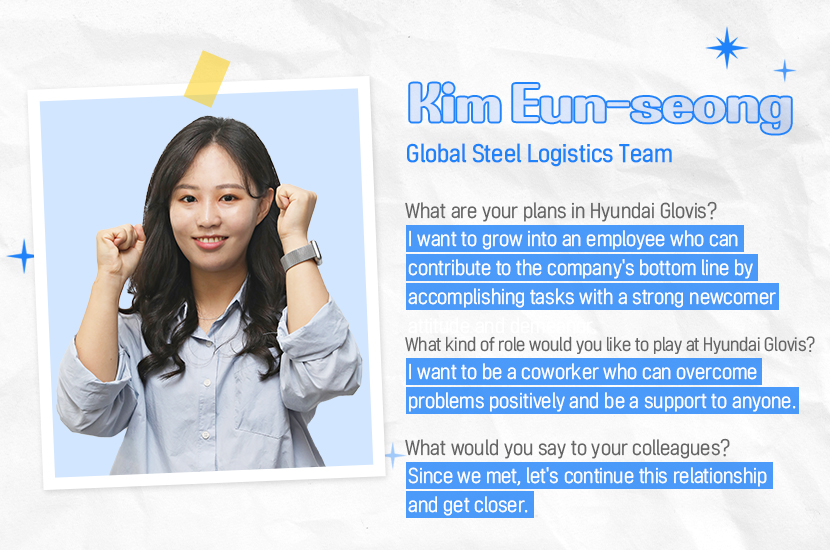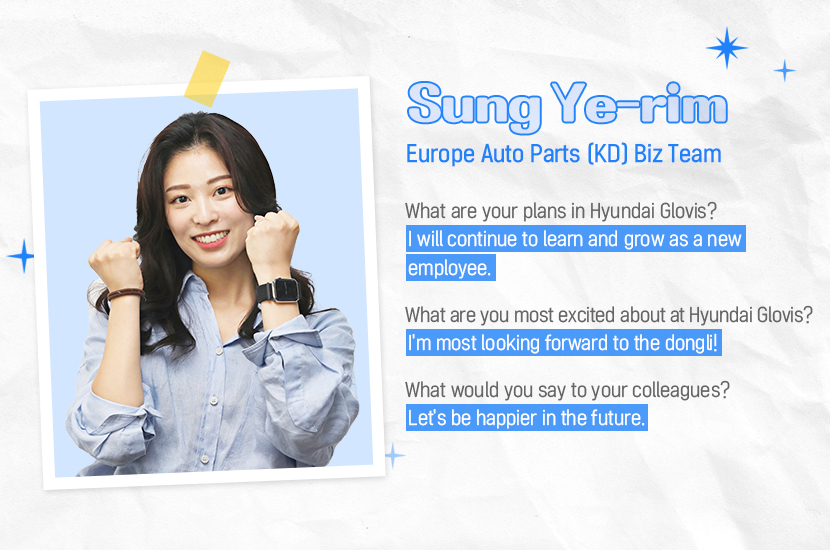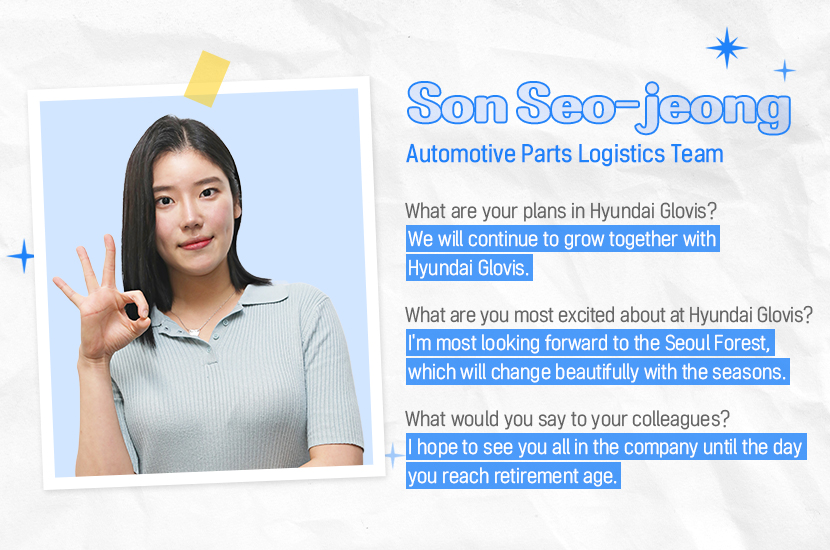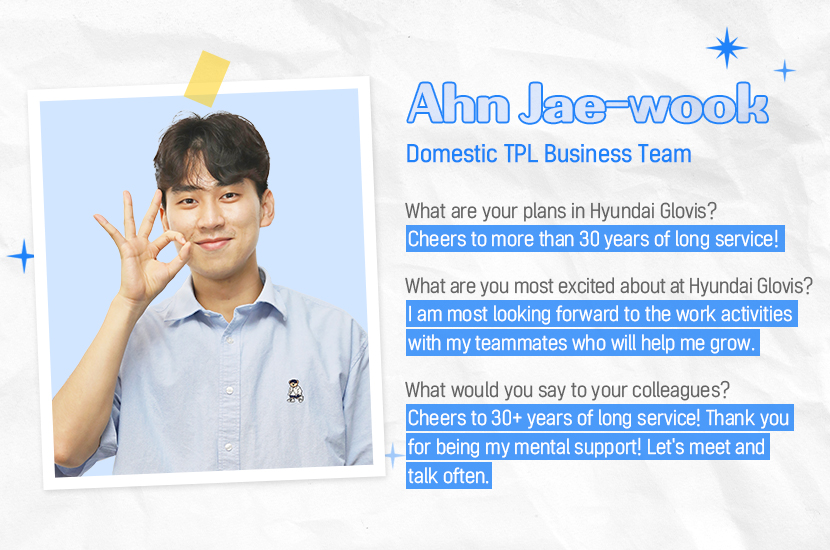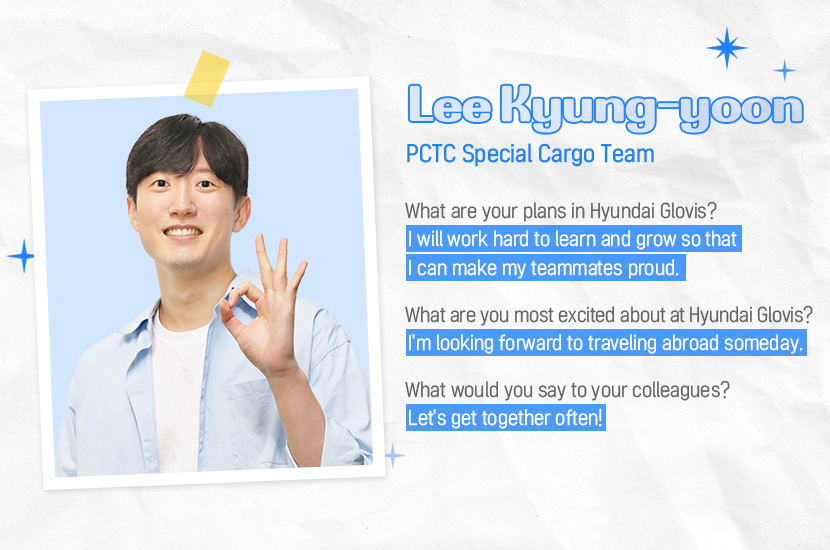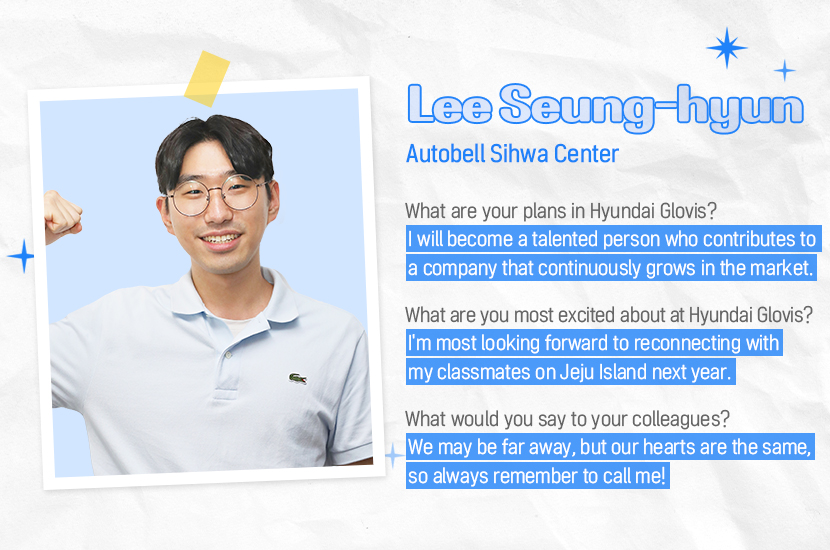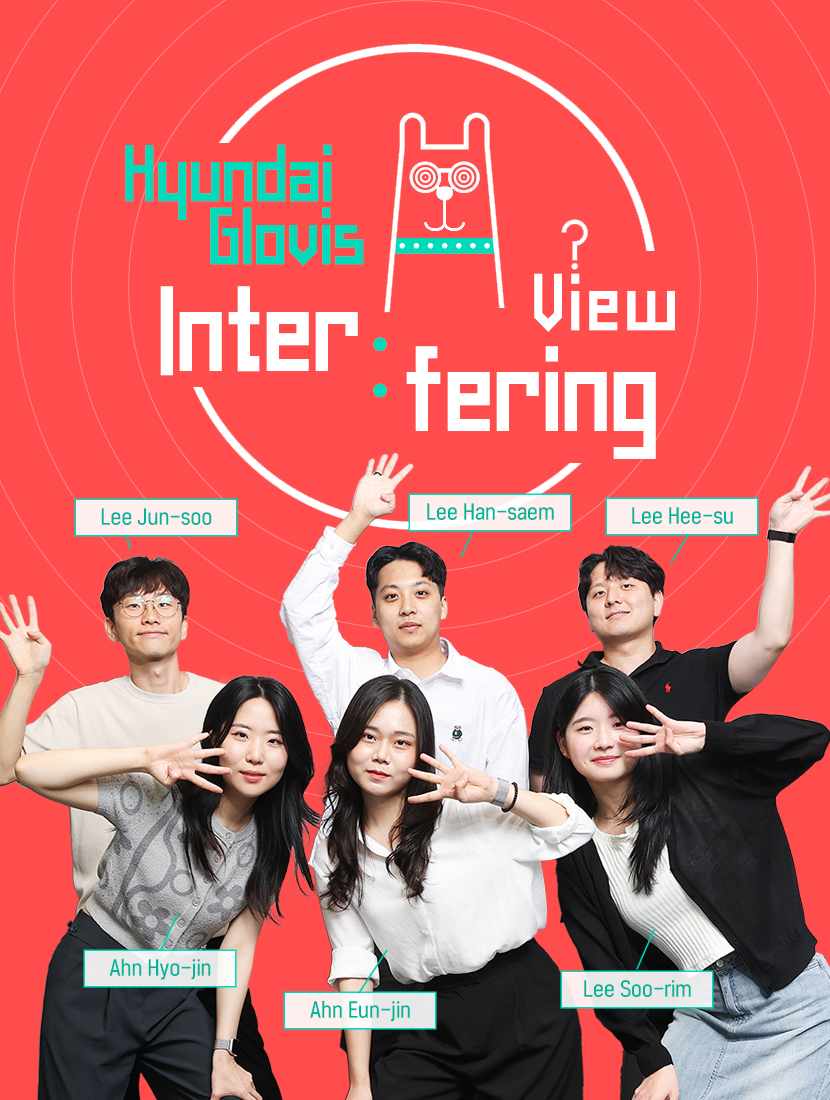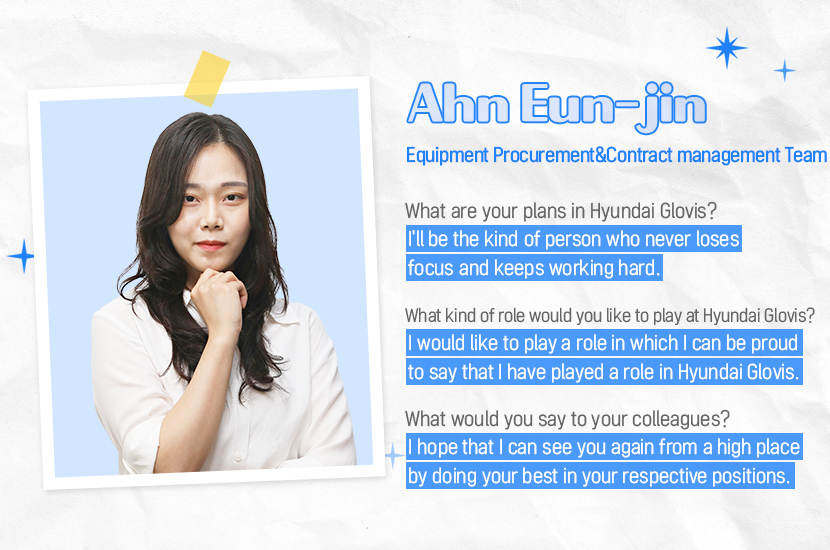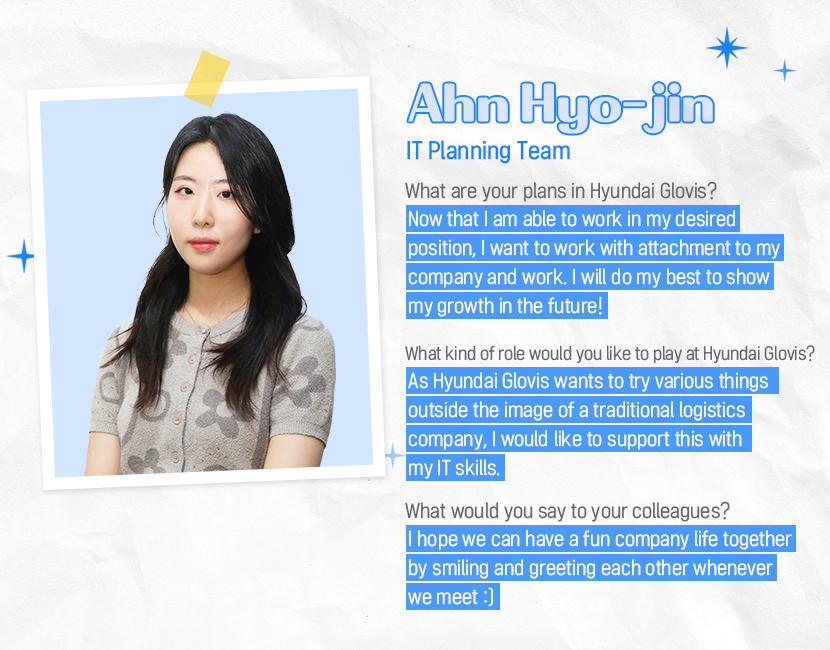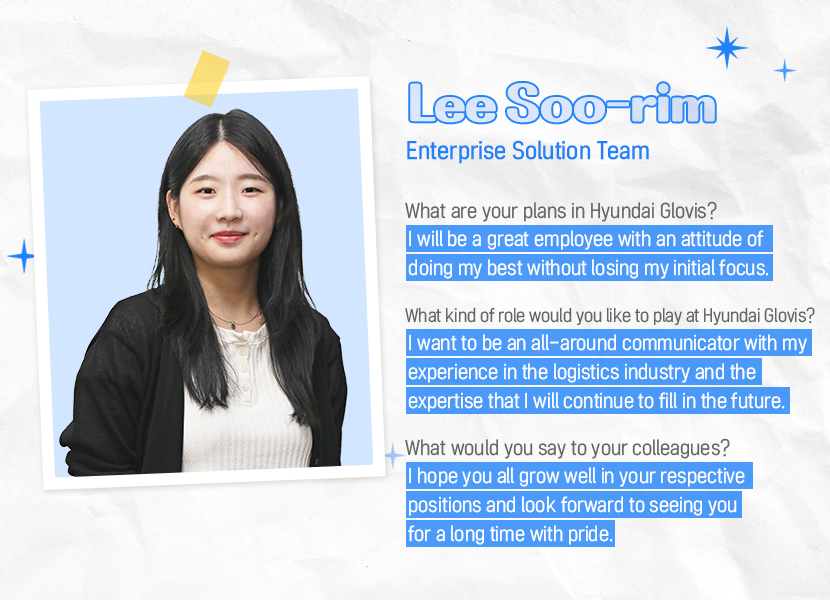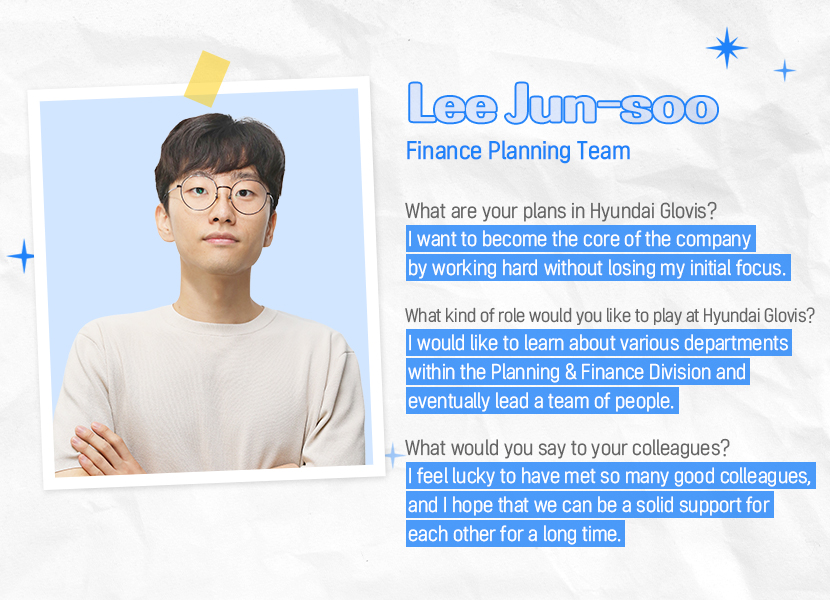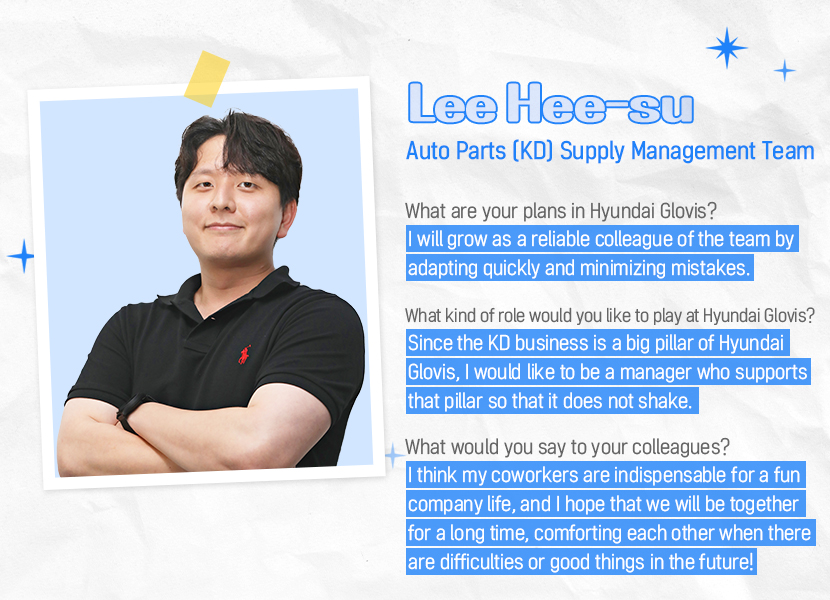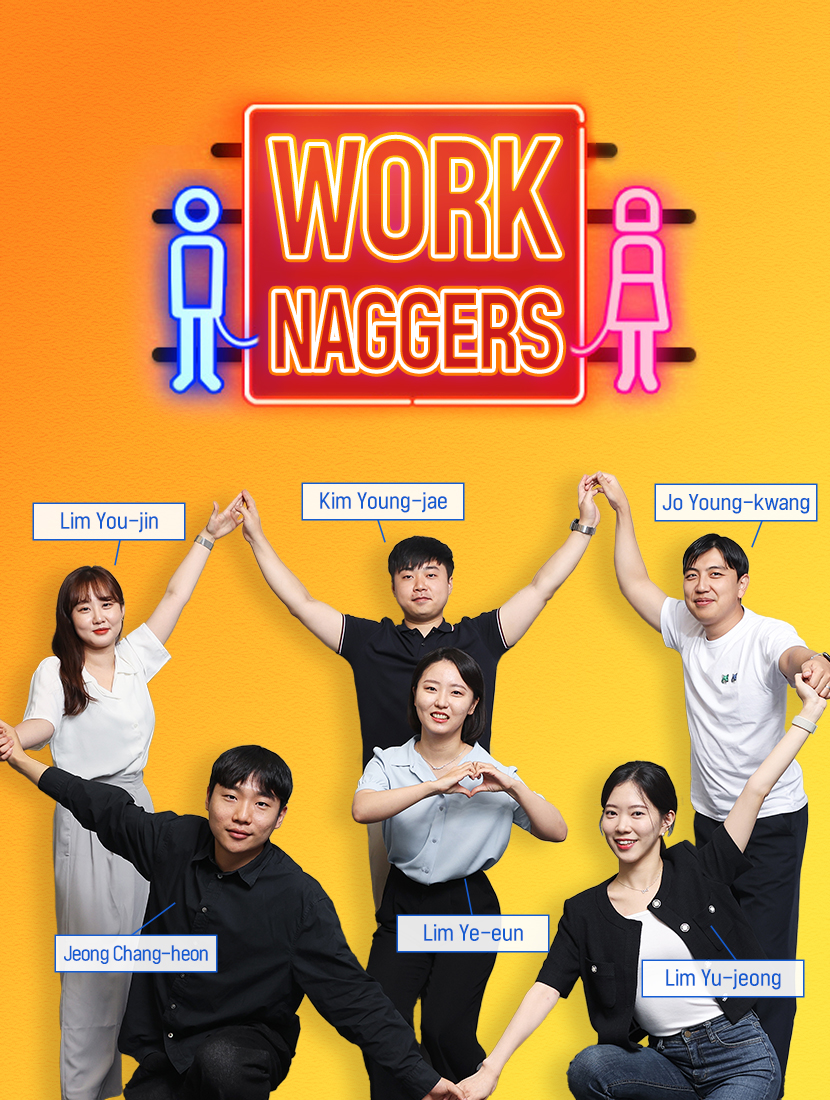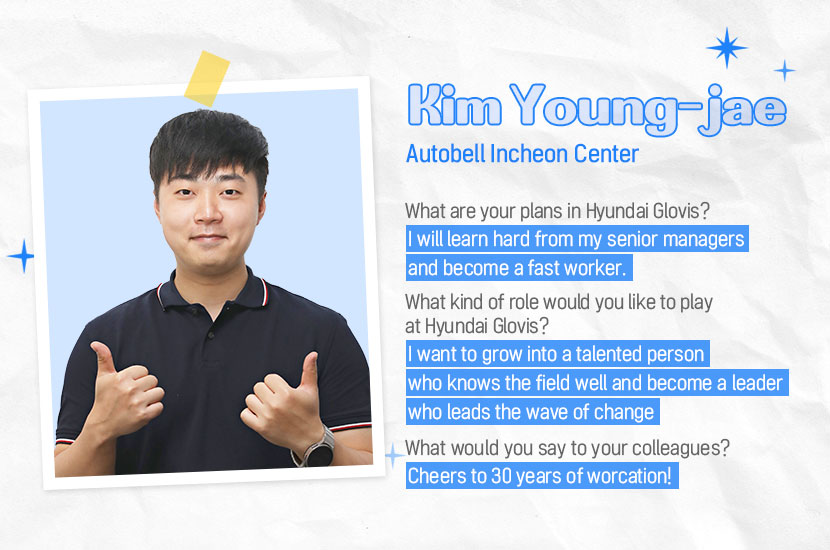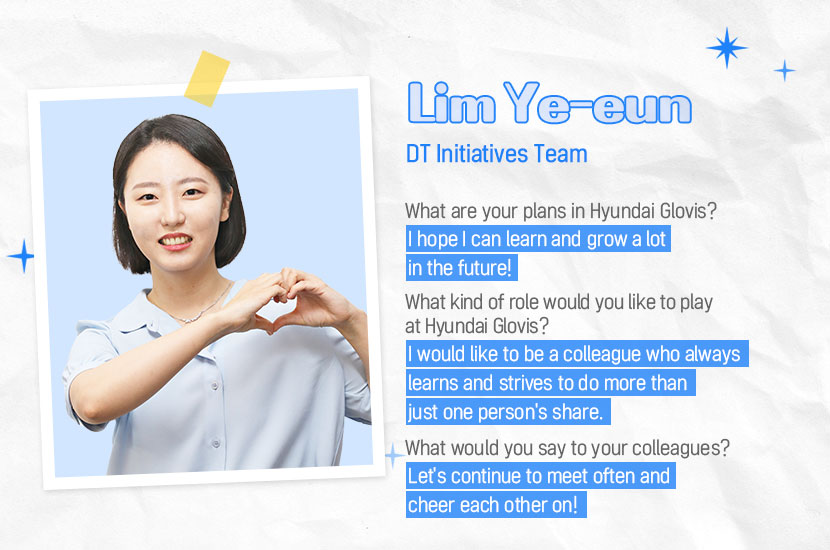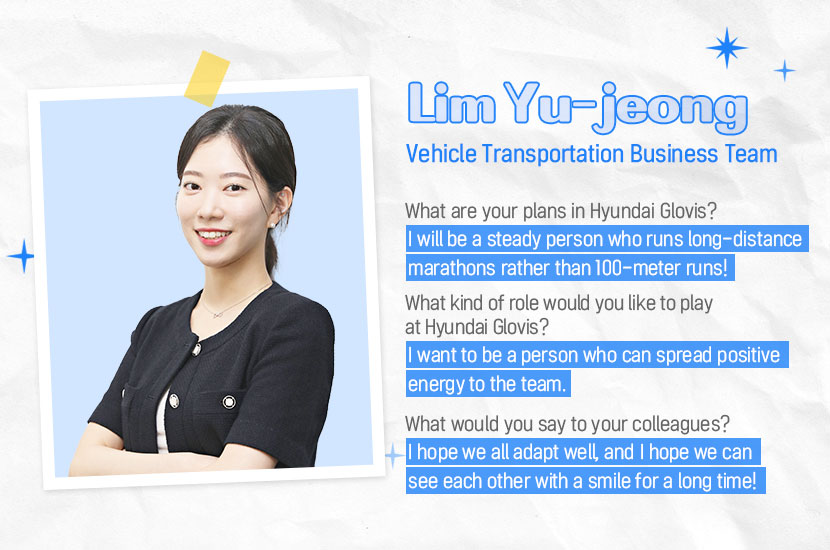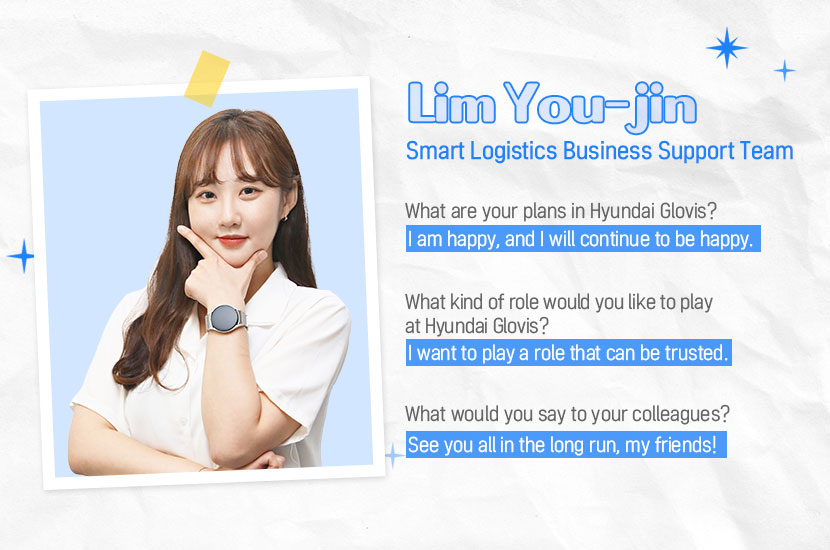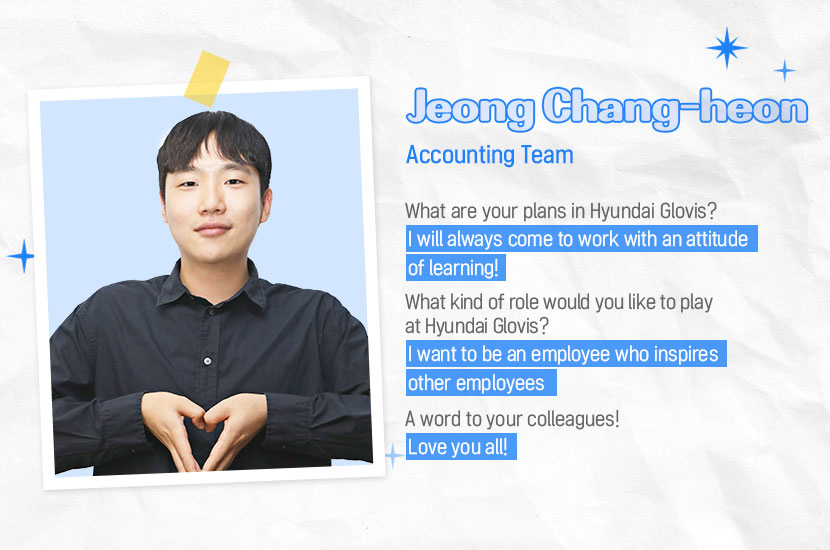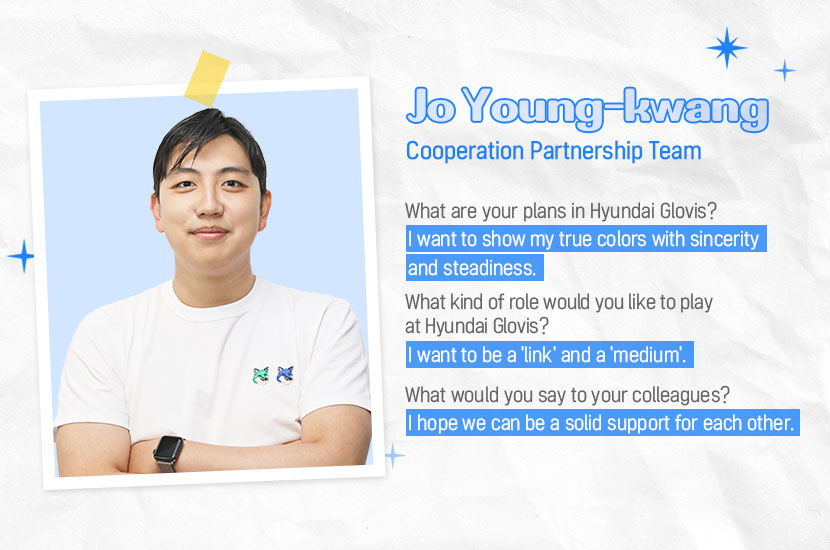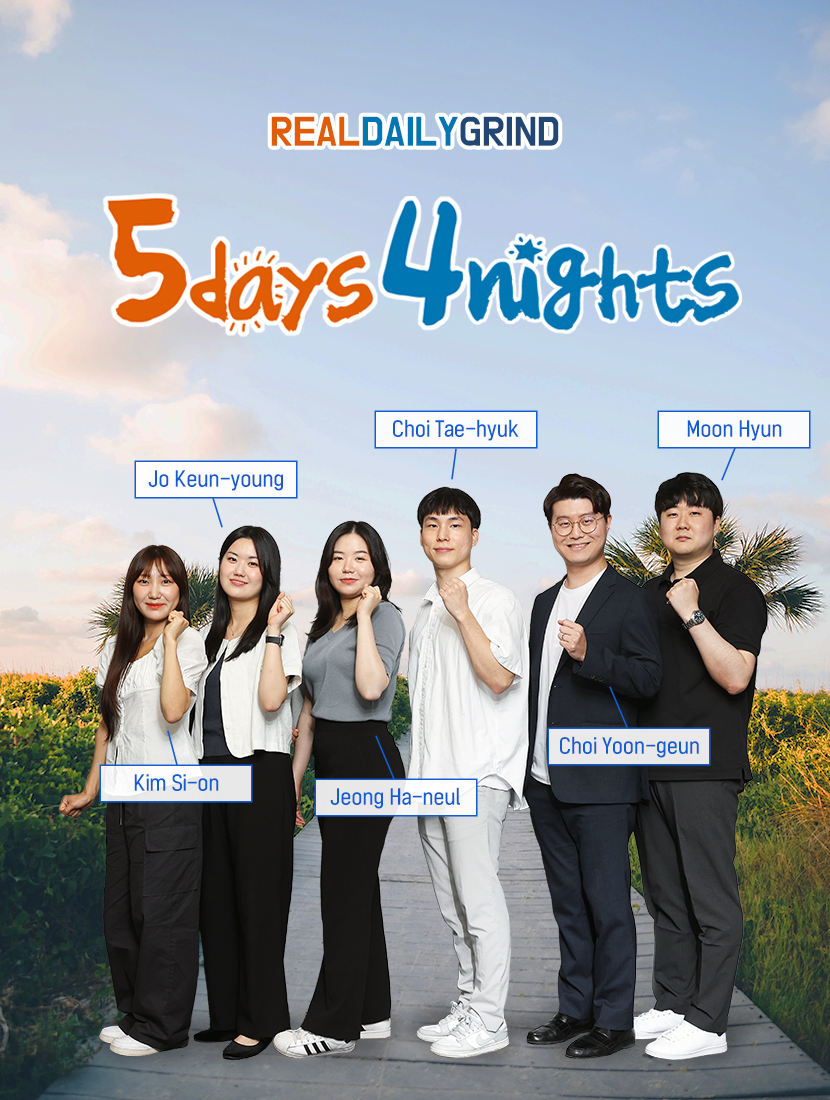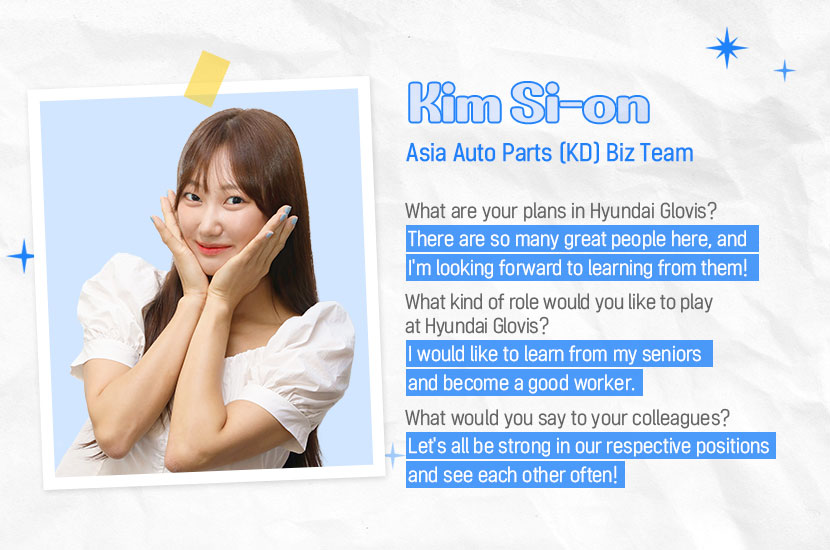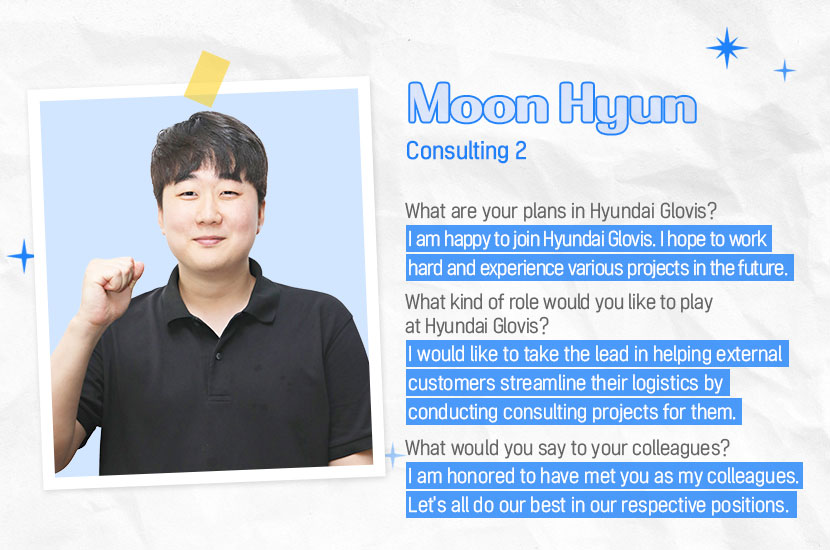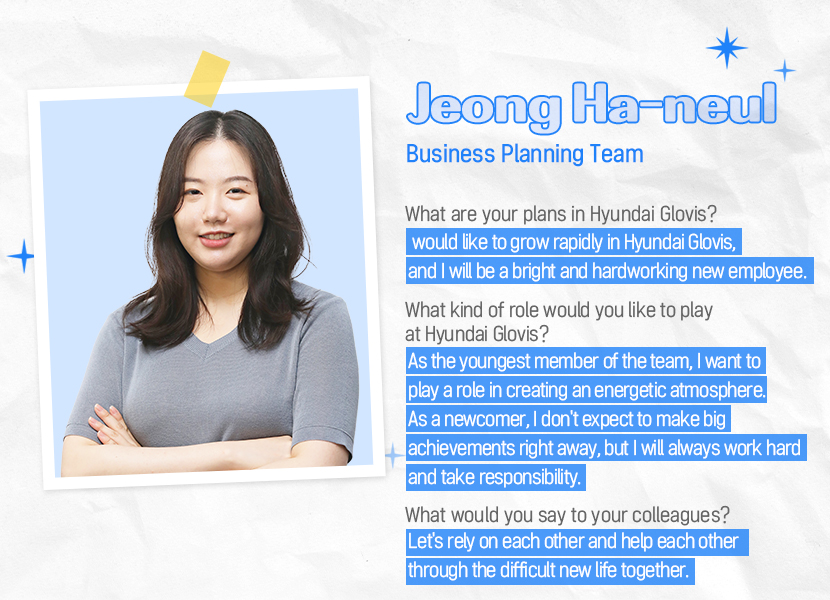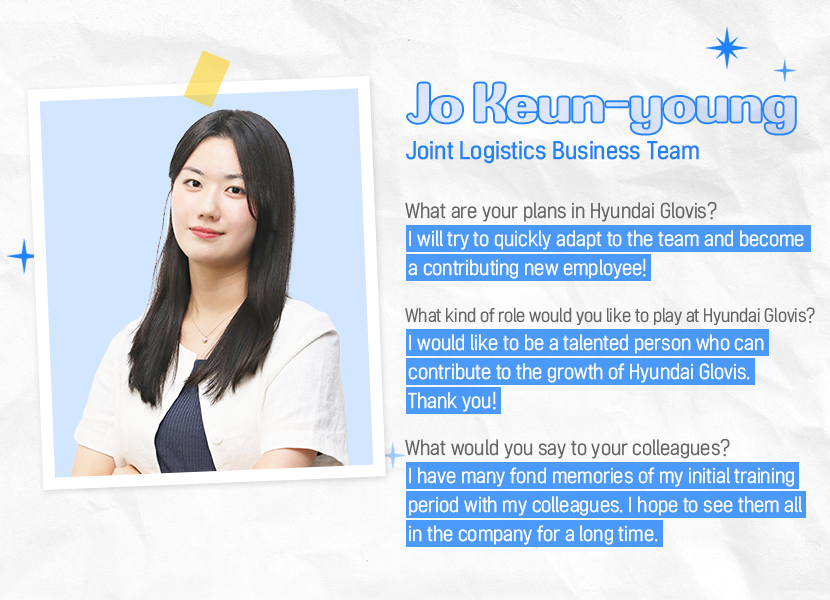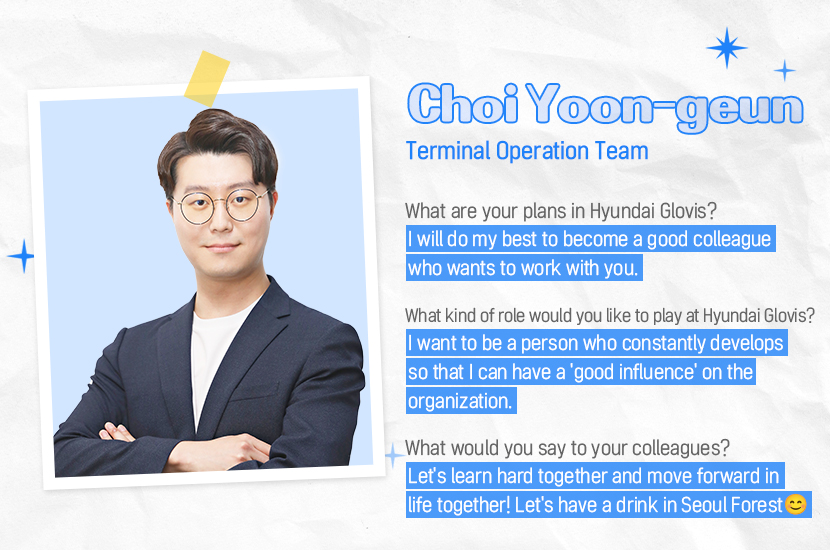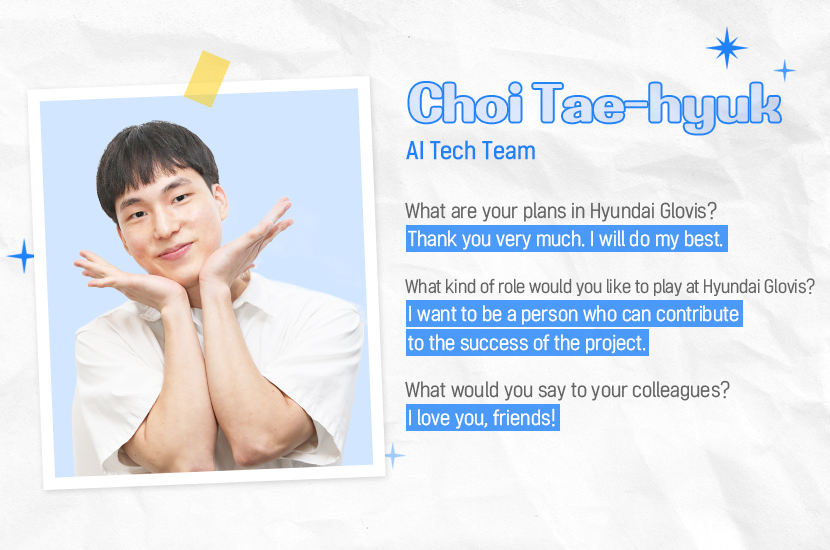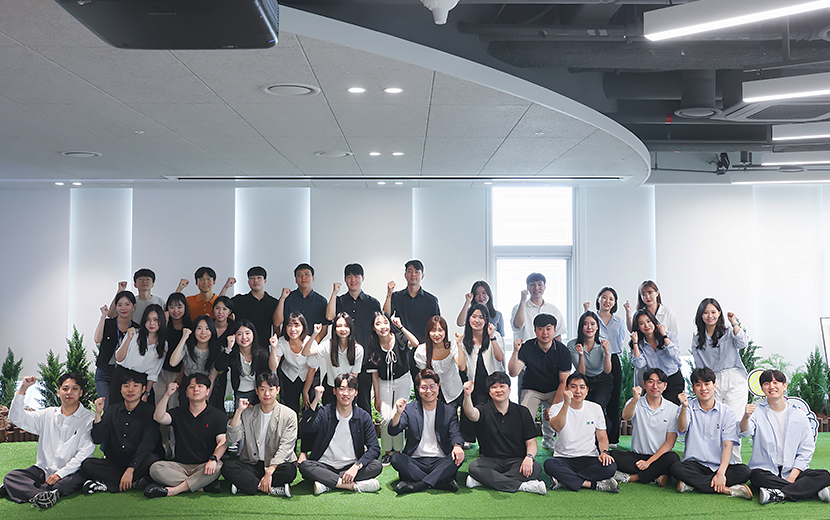 By the Editorial Department
2023.08.23