The G+ Office Tour takes you around Korea to meet Hyundai Glovis's most dependable staff members! This time, we visited the Hyundai Glovis Haman Export Center. Haman Distribution Center employees work hard in the hot summer, moving around the plant. They check and recheck the entire receiving, inventory, and shipping process to deliver the best cars to our customers. Thanks to their agile response to daily unexpected situations and the smooth operation of the distribution center, newborn cars continue to find their owners safely today.
Hyundai Glovis Haman Distribution Center is a distribution center for customers in Busan, Yeosu, and Suncheon in Gyeongsangnam-do. It is responsible for all processes from receiving to inventory management to shipping. That is how new cars meet their owners. This year, the Haman Distribution Center switched to a direct operation system and took on even greater responsibilities. In addition to vehicle quality control, the team members must deal with customer attitude and service spirit, safe facility management, and equipment operation. But don't worry.
Motivated by a strong sense of mission, the goal is to deliver cars to customers in optimal condition. Despite the fast-paced environment, the people at the Haman Distribution Center have never lost sight of the most important thing: their purpose. Let's hear what they're saying.

What does the Haman Export Center do?
Haman Export Center is responsible for delivering vehicles produced at Hyundai's Ulsan, Asan, and Gwangju plants to branches and dealers after they are painted, arranged, washed, and inspected.

What have been some of the latest issues in the Haman Export Center?
In January 2023, the Haman Export Center converted to a direct operation system. With the transition to a professional operating system, some of the tasks that were previously managed by Hyundai Motor Company are now directly handled by our employees. As a result, all employees feel a greater sense of responsibility for their work. In addition to vehicle quality, we are also concerned with the operation of facilities and equipment and CS management, and we are doing our best to ensure that our customers receive the best service and vehicles through Haman Export Center.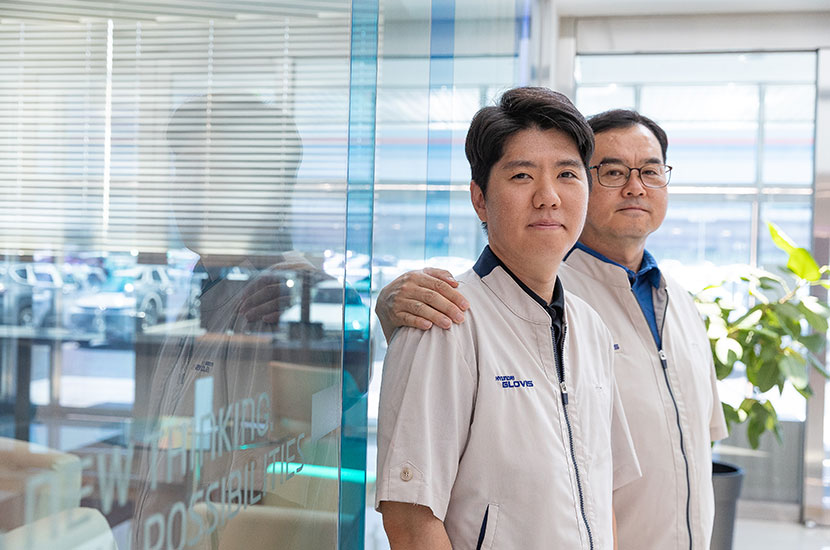 What are the biggest challenges at Haman Export Center?
With the closure of the Yangsan Export Center, the recent end of the opening tax, and the release of the electric vehicle subsidy, the volume of incoming goods at the Haman Export Center has increased significantly. Due to the sudden increase in incoming goods, there are various difficulties due to the lack of space in the warehouse. Nevertheless, the team members collaborated effectively to swiftly address the situation, resulting in a partial resolution of the warehouse space shortage. We will continue to resolve such emergencies through smooth cooperation and communication among team members whenever they arise.

How is safety managed at the Haman Export Center?
During our monthly safety consultations, we attentively consider the perspectives of representatives from partner companies and our employees and strive to communicate safety-related issues in various ways. We also thoroughly implement safety management for various work processes, and share accident cases from other sites to educate workers to prevent the same accidents from occurring. In addition, we conduct safety campaigns to raise workers' safety awareness and consciousness.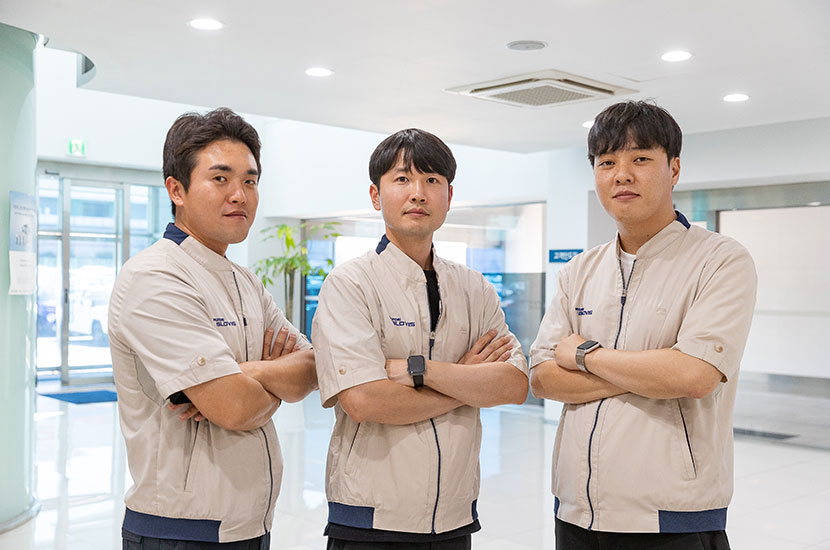 What efforts are you making to increase the amount of storage at the Haman Export Center?
In order to increase the volume of incoming goods, we believe it is important that a number of work processes, such as warehousing, inventory management, and shipping management, run smoothly without bottlenecks. In order to achieve this, it is important to analyze the current processes and identify problems. Our Haman Shipping Center regularly compares and checks system data such as GPRS, MPRS, and GPDA developed by our company for data process analysis with quantitative data on actual work performed on-site. We discuss and consult with our partners and customers about the problems that have emerged from the data analysis, and we continuously solve process problems to improve work efficiency.

How are the facilities at the Haman Export Center managed?
The facilities at the Haman Shipping Center are managed in three stages. The first is daily inspections to check for noise and malfunctions of machines that can be seen with the naked eye, such as drive parts, safety devices, and controls. The second is monthly inspections. We conduct HGSMS QR safety checks and create checklists for each facility. Finally, we conduct regular inspections every year. We listen to professional opinions from experts and take immediate action if there are any abnormalities.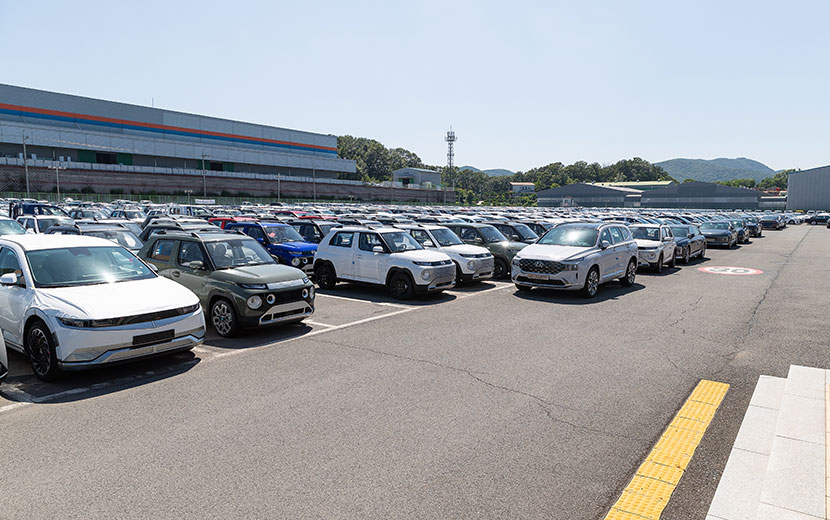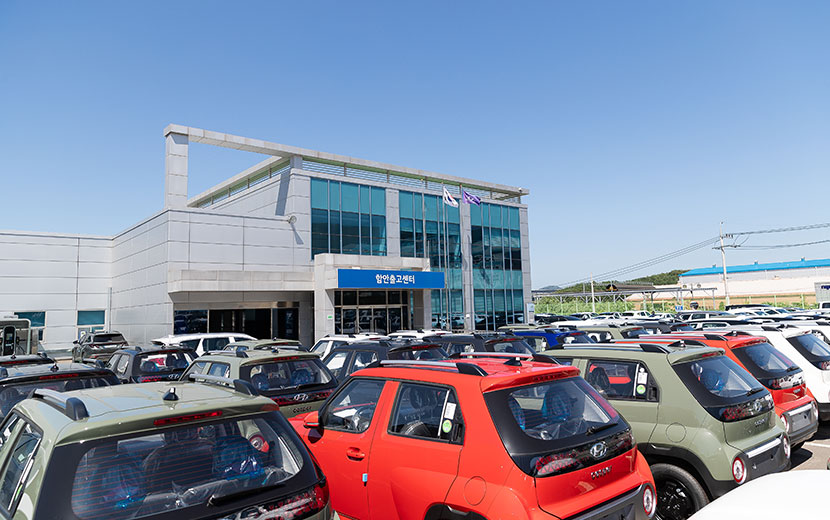 What is the most significant aspect of client management?
I think it is communication. At present, our Haman Shipping Center continuously communicates with our customers through frequent business discussions and sharing of business content. We also strive to increase intimacy with our customers through various exchange activities.

What are your future goals?
Haman Export Center is committed to being an accident-free workplace. In the first half of the year, we achieved zero accidents through the efforts of our team members. I hope that in the second half of the year, no one injures, and we will be a safe and enjoyable place to work. I also hope to become the best distribution center in the country by working hard with my team members.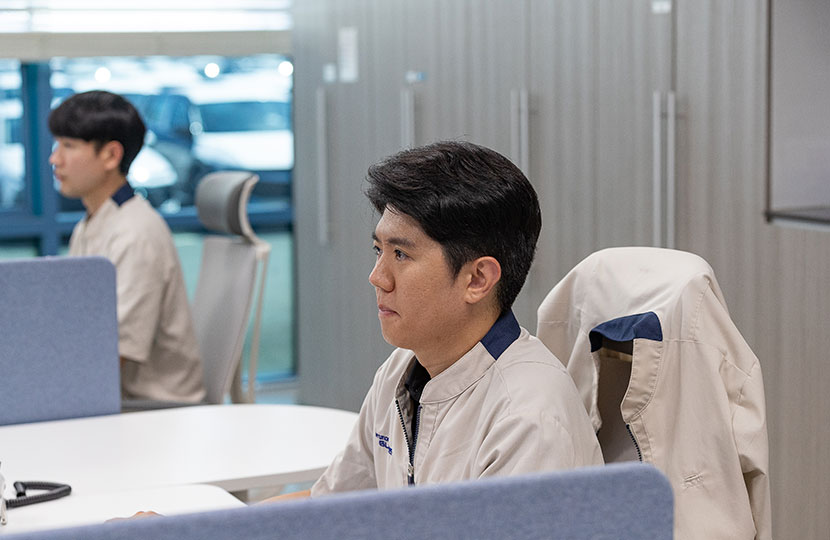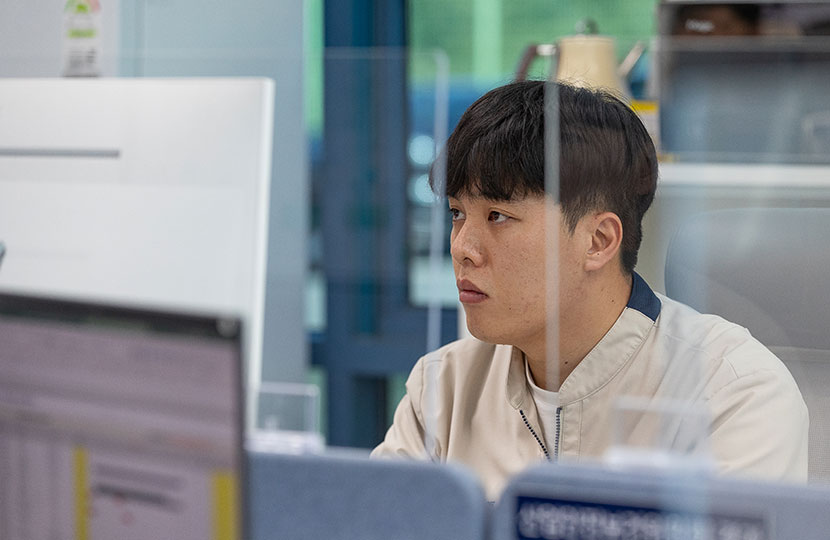 Is there anything you would like to say to the staff of the Haman Export Center?
I remember the hardships experienced by all the team members in the shipping center due to the recent increase in incoming goods. I want to thank them for giving their utmost effort in their roles and collaborating even in challenging circumstances. I hope we will continue to be a harmonious workplace where we can work happily without losing sight of our team members.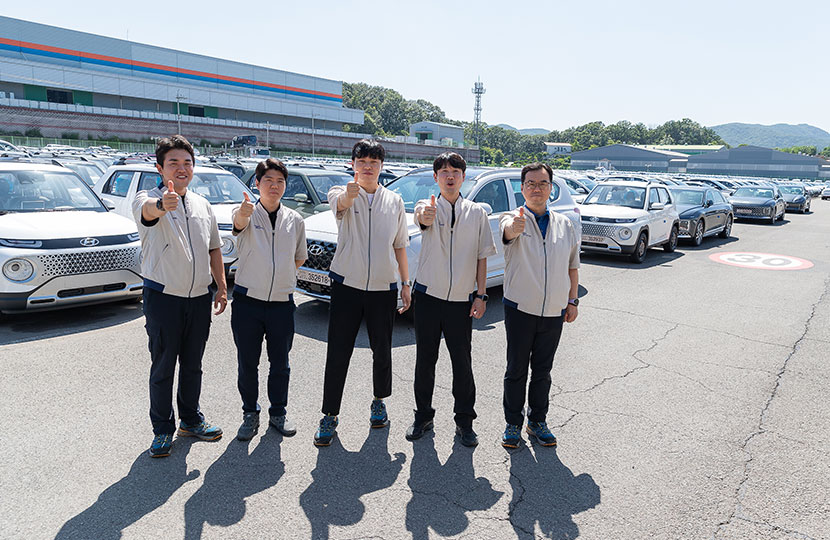 By the Editorial Department
2023.07.18