In our daily lives, we often use disposable plastic bags without thinking. However, it takes 500 to a thousand years for those bags to break down, and plastic waste is estimated to have increased by 11% due to COVID-19. Plastic bags have such an adverse impact on the environment that they will be banned in all industries by 2030. Thus, now is the time to experience the "Instead of Plastic Bags Choose Eco-Bags" trend, along with the people at Hyundai Glovis who care about the future of our environment and Earth.
Plastic bags were created to help the environment, but in reality they are the main culprit of environmental destruction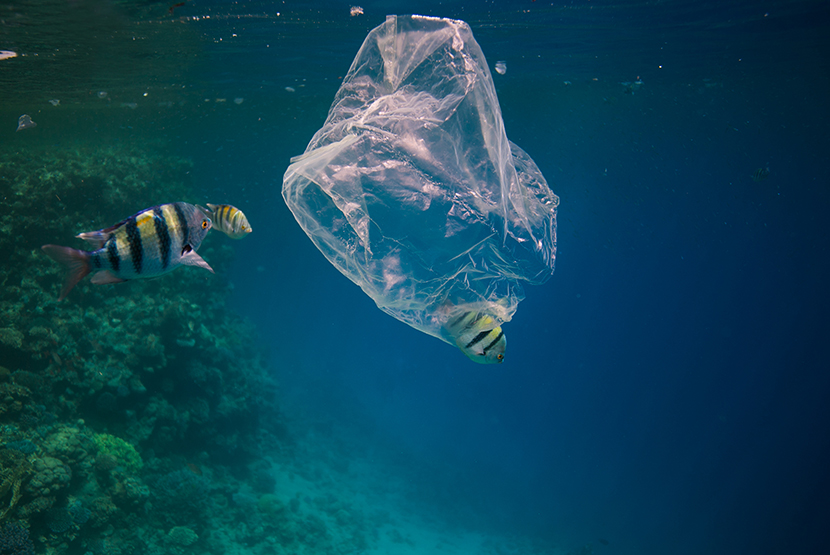 When plastic bags were first created, the intention was to create long-lasting bags that could be reused. However, because of their ease of use, they quickly became popular around the world and degenerated into disposable items that are used once and thrown away. They are now the greatest contributor to environmental pollution. Plastic bags made from polyethylene are created by processing petroleum, and it takes from 500 to a thousand years for them to break down. Furthermore, they end up in the sea, where they become food for marine life and cause suffocation. For these reasons, plastic bags must disappear from the Earth to protect the environment and to ensure the safety of ecosystems. However, in Korea alone, the amount of carbon dioxide emitted each year due to plastic bags has reached 1.95 million tons. Furthermore, the cost incurred by the consumption of plastic bags amounts to a whopping KRW 5.7 billion. Plastic bags have become deeply rooted in our daily lives, and we continue to see them today in the hands of people who forget about the severity of their adverse impact.
July 3 is International Plastic Bag Free Day!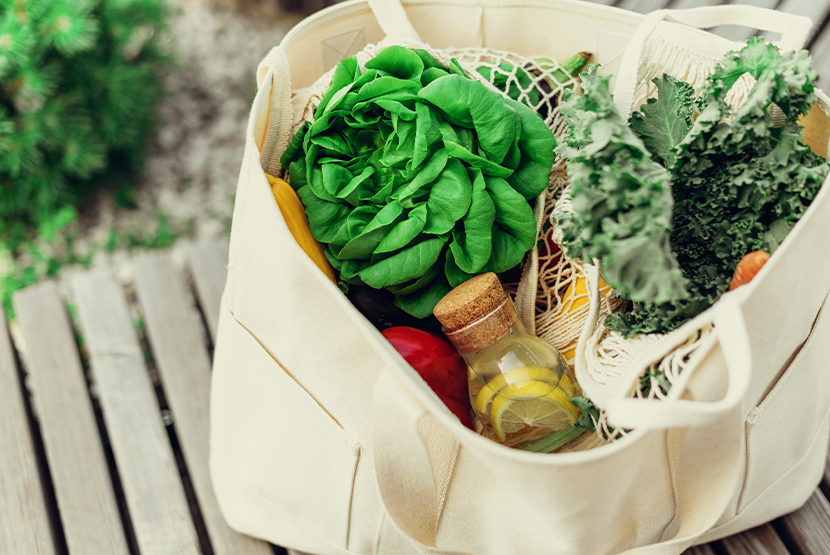 GAIA, an international environmental group based in Spain, has proposed that July 3 should be a day without plastic bags. Every year, environmental groups from 40 countries participate in the event, and 2022 marks its 14th anniversary. Countries around the world are making diverse efforts to eliminate the use of plastic bags. In 2017, Kenya enacted a ban on plastic bags, and many other countries have imposed a tax on their use. Nevertheless, the number of plastic bags around the world has still not decreased. In fact, the way to reduce them is simple. Instead of using lightweight plastic bags made of polyethylene, we could all use recyclable cloth bags. We can also switch to multi-use bags or lightweight containers to pack our food. The most important task is to change people's perceptions. In commemoration of International Plastic Bag Free Day on July 3, we can try to become more aware of the serious nature of environmental problems and initiate a change by reducing the single-use plastic items in our daily lives.
Green Hipster
mini interview
"When I use eco-bags, I naturally end up not using plastic ones."

-Seo Hyun, Manager, Hydrogen Energy Business Team
Q. Did you know that plastic bags have a serious impact on the environment?
Of course. However, when I saw videos on YouTube about marine animals like turtles and dolphins dying from eating plastic bags, I understood the seriousness of the issue even more than before.
Q. What do you use as an alternative to plastic bags?
I use eco-bags and keep them on hand. I leave one in the car and one at home, and take them with me when I go out. It's actually quite convenient.
Q. What's your eco-bag like?
It's just an ordinary cloth bag. Since I work at a regional worksite, I work on weekends, so this sturdy, small eco-bag is perfect for me.
Q. When do you usually use your eco-bag?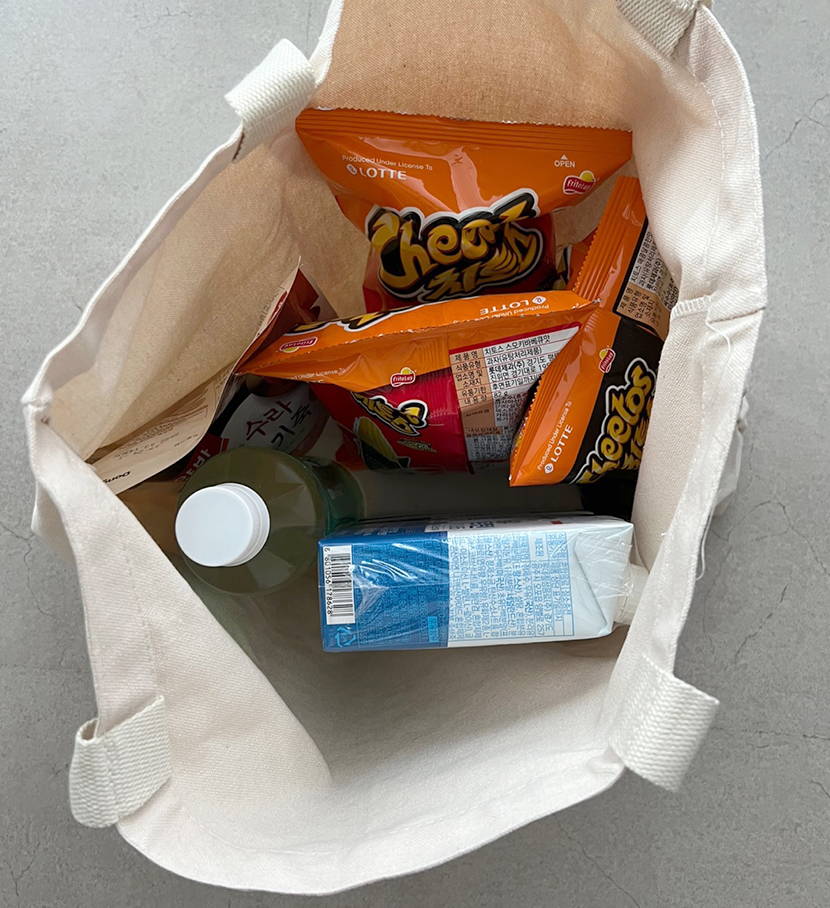 I mostly use it when I go to the supermarket after work. I tend to shop for groceries before I go home, and I like it because it's sturdy and doesn't break even when I carry heavy things.
Q. Isn't it inconvenient without plastic bags?
I don't think I ever thought it like that. I only have to remember to take the eco-bag when I go grocery shopping. Once you get used to it, you no longer feel the need to use plastic bags.
Q. What kind of effort should we be making to reduce using single-use items like plastic bags?   
I think a reusable drink bottle and a reusable shopping bag are a must. When you start to use these two things constantly, I believe the number of times you use disposable items will automatically decrease.
Q. Do you plan to continue to not use plastic bags?  
Naturally. The only plastic bags that I use are garbage bags. I will continue reducing the amount of disposable items I use, and working hard to create a world where turtles don't have to eat plastic bags.
"When you use eco-bags, you can not only save money but also protect the environment."
– Chun Sae-eun, Senior Manager, Business Cooperation/CSR Team
Q. Did you know that plastic bags have a serious impact on the environment?
I used plastic bags indiscriminately in my daily life without thinking, and I didn't realize it took such a long time for them to break down.
Q. What do you now use as an alternative to plastic bags?
I often shop for groceries, so I use an eco-bag that I can reuse anytime, anywhere as a replacement for a shopping bag.
Q. What does your eco-bag look like?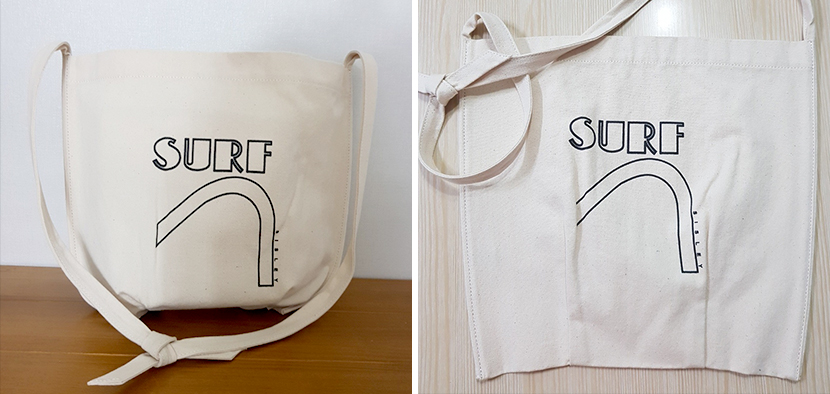 It is one of the most common designs that comes to mind when you think of an eco-bag. It is spacious, so it allows for easy storage, and the strap is adjustable. I haven't washed it yet, but I think I'll be able to launder it easily and continue using it without any problem.
Q. When and how do you use your eco-bag?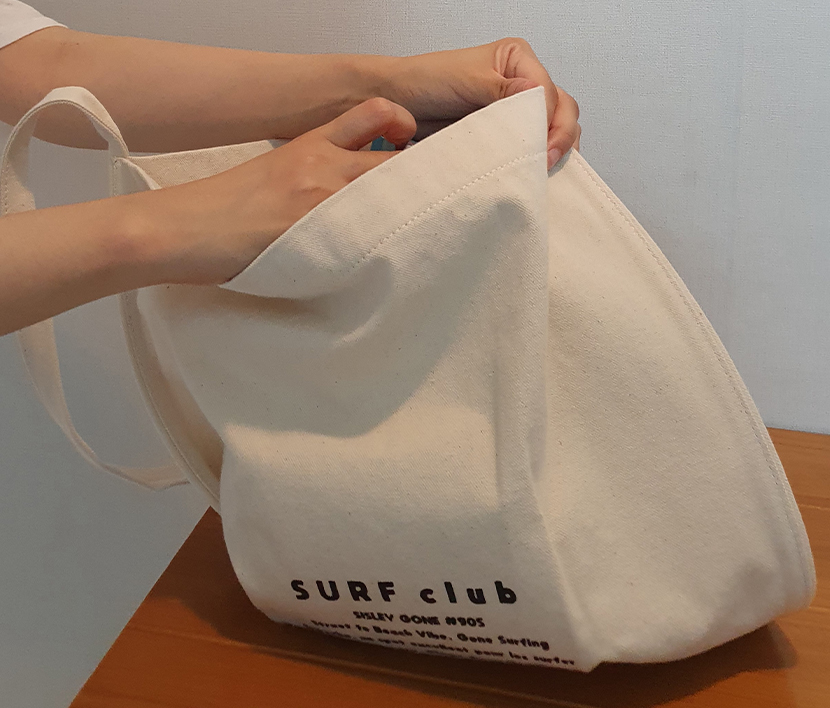 I carry an eco-bag to work and even when I go out on weekends. It feels good to be able to save on paid bags when shopping, and I am proud to be contributing to environmental protection. I haven't tried it yet, but I think I'll be able to use it easily as a substitute for shopping bags, to carry the items that I buy here and there when I'm traveling.
Q. Don't you find it inconvenient to not use plastic bags?
Since I already used eco-bags quite often, it didn't really feel like much of an inconvenience.
Q. What kind of effort should we be making to reduce using single-use items like plastic bags?  
We should start with the small things that we can do in our daily lives. You can just make a little effort such as ordering less delivery food, ordering in bulk when you shop online, and always using eco-bags when you shop in offline stores.
Q. Do you plan to continue without plastic bags?
Of course! This opportunity of trying to live without plastic bags was a great experience. I plan to continue practicing this habit and contribute to protecting the environment. I encourage everyone to become green hipsters with a trendy eco-bag like me.
Writer/Resouces Editorial Department
2022.07.07