The G+ Office Tour takes you around Korea to meet Hyundai Glovis' most dependable staff members! This time, we visited Pyeongtaek Port where Pyeongtaek International Terminal connects car-carrying vessels with their land-based destinations. At the terminal, you'll find Hyundai Glovis staff members who are responsible for vehicle imports and exports in an overseas market that is as large as the sea outside their windows.
Pyeongtaek International Terminal is Korea's first automobile terminal that has been directly invested in by Hyundai Glovis. The terminal exports Korean cars from Hyundai and Kia and also imports foreign vehicles from companies such as BMW, Tesla, and Ford. The terminal also plays a key role in automobile logistics from export and imports to storage, customs clearance, and the release of automobile cargo. Since its opening, Pyeongtaek International Terminal has remained a cars-only terminal, and among all of Korea's domestic terminals, handles the largest volume of vehicles, processing 400,000 vehicles last year alone. This is their story.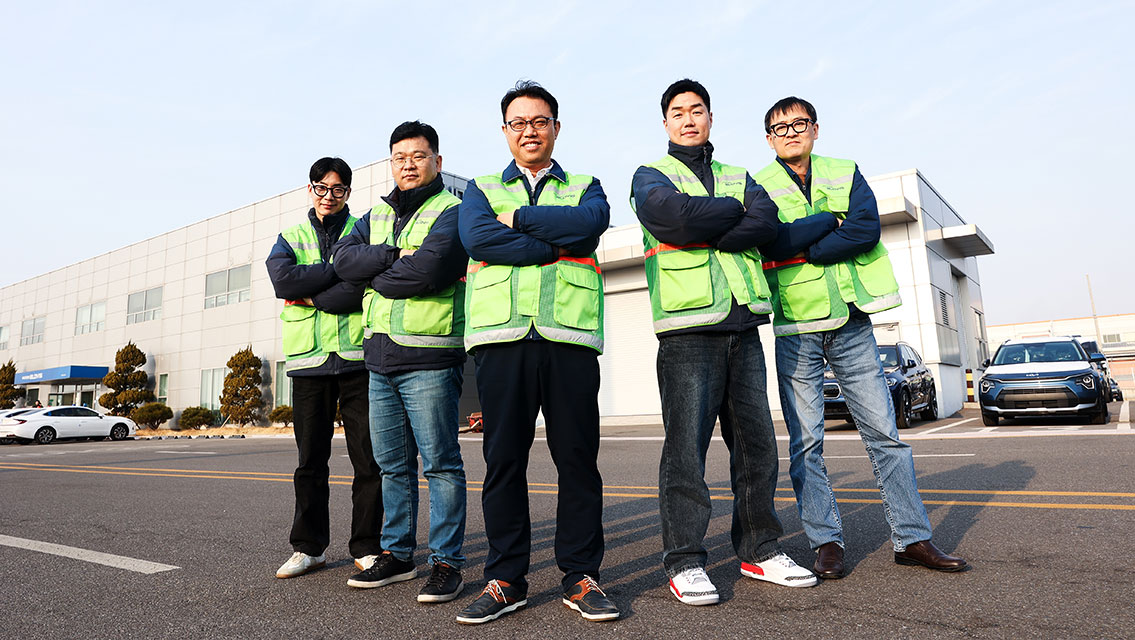 What does Pyeongtaek International Terminal do?
Pyeongtaek International Terminal is the first cars-only terminal directly invested in by Hyundai Glovis. Although the terminal is not very large compared to other terminals, it's located in Pyeongtaek Port, Korea's major base port, and helps us provide our customers with efficient logistics and optimal services. As a "global smart SCM provider," we are doing our best to reinforce the position of the company and advance our terminal so that it's the best in the world.

We heard that Pyeongtaek International Terminal came about through non-administrative port construction. What does that mean?
Ports are a type of major national infrastructures, and in Korea, ports have always been developed and managed by the state. However, since it is inefficient for government entities to be the only entities that can develop and manage ports, the government introduced measures that allow private capital and management capabilities to be applied to port development and operation. One such measure is the non-administrative port construction. Under this measure, a company from the private sector, which acts as a non-administrative agency, constructs the port facilities, and then ownership is transferred to the state upon completion. In exchange, the private investor gets the rights to the exclusive use of the port facilities in proportion to their investment.

What is unique about Pyeongtaek International Terminal compared to other international terminals?
Other ports handle all different types of cargo, but our terminal can be seen as an aggregate configured to handle only a specific type of cargo. The terminal was constructed for automobile imports and exports, so personnel and equipment are specialized for the loading and unloading of automobiles.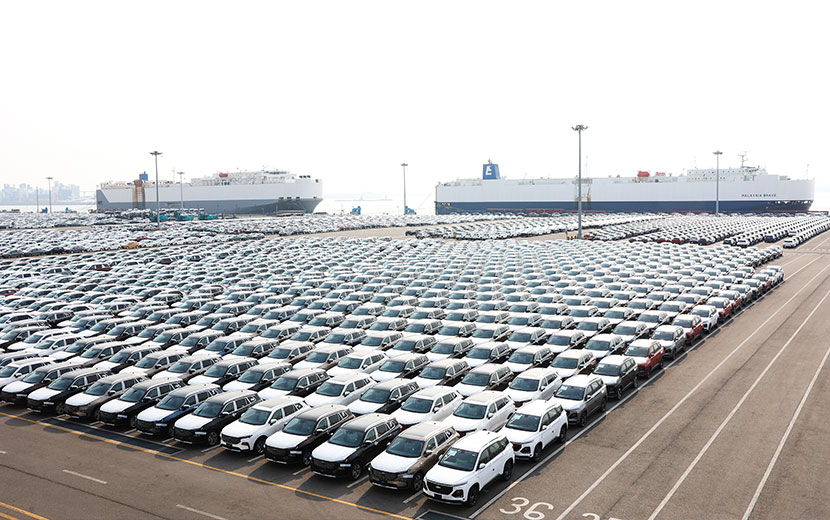 How large is Pyeongtaek International Terminal and how many vehicles can it handle?
The quay at Pyeongtaek International Terminal is 315 m long, which is enough space for one car carrier (PCTC) with a maximum capacity of 8,000 units (50,000 tons) to dock. The yard is 96,252 ㎡ and can hold 7,600 Avante vehicles at a time, and the maximum annual processing capacity is about 400,000 units. Last year, due to an overall increase in the cargo being transported, the processed volume of goods nearly reached the maximum annual handling capacity.

What types of automobiles are imported and exported through Pyeongtaek International Terminal?
Since Pyeongtaek Port is in the vicinity of the Hyundai, Kia, and Ssangyong plants, we handle a large number of automobiles from them. Also, of all the ports in Korea, we process the largest number of imported cars. Kia vehicles, transshipped at our terminal from the Kia Pier, represent the largest percentage of the vehicles that we handle. The next largest percentage of vehicles comes from companies such as BMW, Tesla, and Ford imported from Europe and the Americas, which account for about 30% of the total volume of the cars that we handle. Heavy equipment and used car exports are also shipped from our terminal.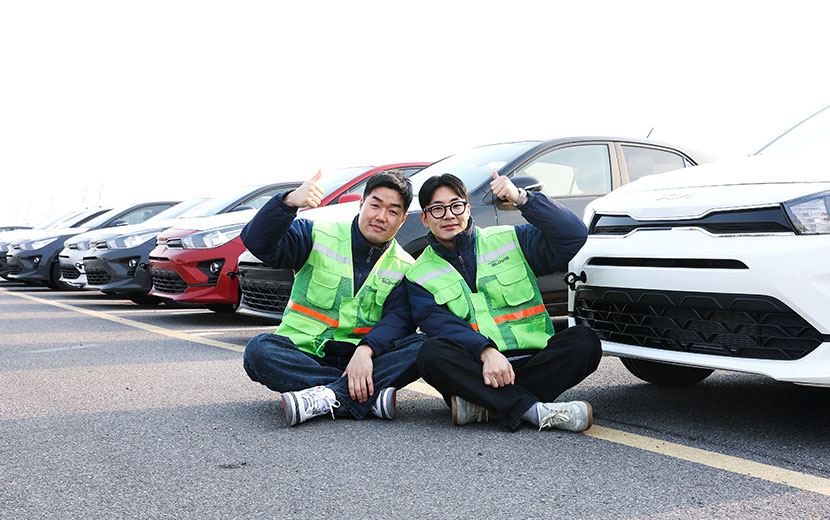 We understand you manage logistics through the terminal operation system. How do you make use of that system?
At Pyeongtaek International Terminal, we support efficient processing by securing greater logistics visibility for customers. To this end, we provide convenient services to transportation companies and customers and give them real-time information on each ship's arrival, departure, schedules, and loading and unloading. The system also enables integrated control of operations regarding loading/unloading, shipyard monitoring, congestion and inventory. In the future, we plan to gradually apply and advance internal systems such as ESPA and ROCAS.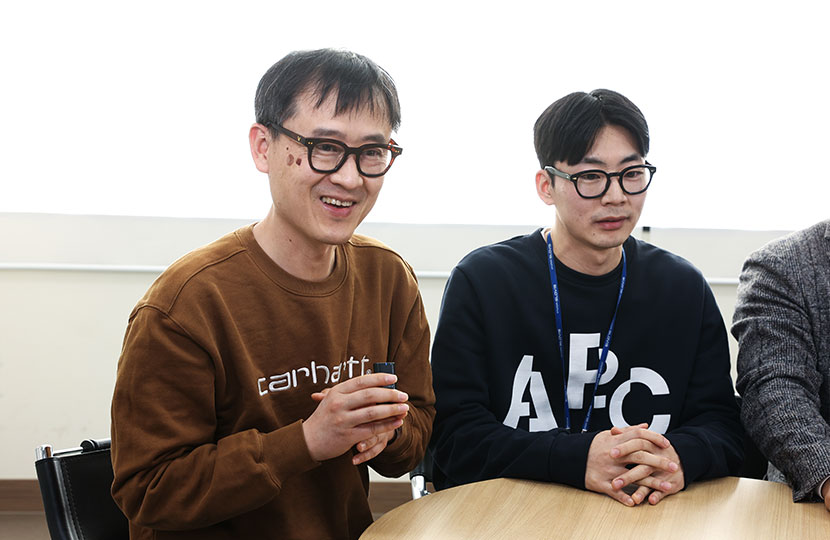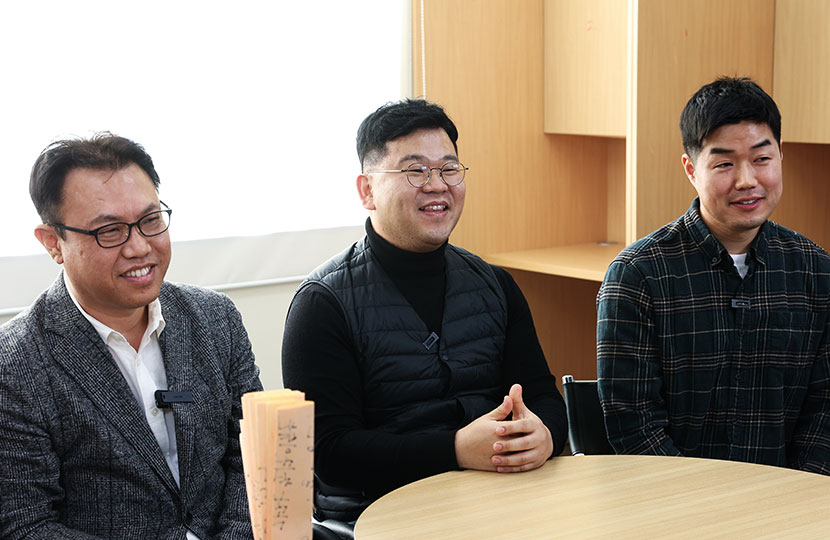 What is the biggest issue you face in terms of automobile imports?
The latest and biggest issue in the automobile export industry is the shortage of car carriers. Fortunately, the Shipping Business Group of the Shipping Business Subdivision is examining and responding to this critical issue. Since the carrier shortage is directly related to the transportation of vehicles and storage issues, we are maintaining an appropriate yard inventory so that we don't have any problems handling exports and import volumes.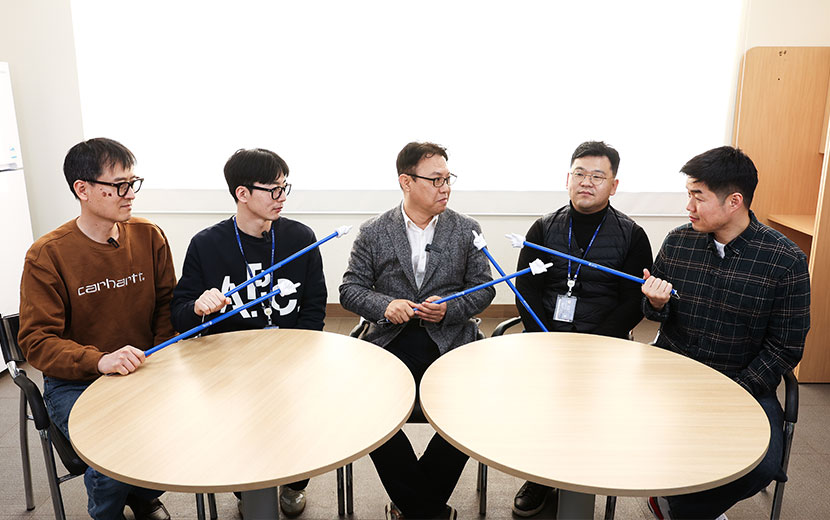 What are the future goals of Pyeongtaek International Terminal?
Since the opening of the terminal, which is in its 6th year of operation, we have gone through numerous trials and errors, and at times have had to face the reality that things don't always go as planned. But we believe that we have made a great deal of progress by studying and overcoming problems together with all of our team members. Our future goal is to advance our terminal's operation systems even further, and to develop and operate overseas terminals based on our accumulated expertise. All of our team members will continue do our best to achieve this goal.
By the Editorial Department
2023.03.21