Recently, YouTube has joined the live commerce market, and live commerce is getting more attention. Now that live commerce has evolved beyond simple product sales to various content commerce such as web entertainment and short-form, why is live commerce on the rise?
Live Commerce, the new grammar of online commerce
Live commerce is a combination of live streaming and e-commerce, and refers to platforms or broadcasts that sell products via live video streaming. Considered to be the latest evolution of home shopping with live broadcasts, live commerce is taking the retail industry by storm.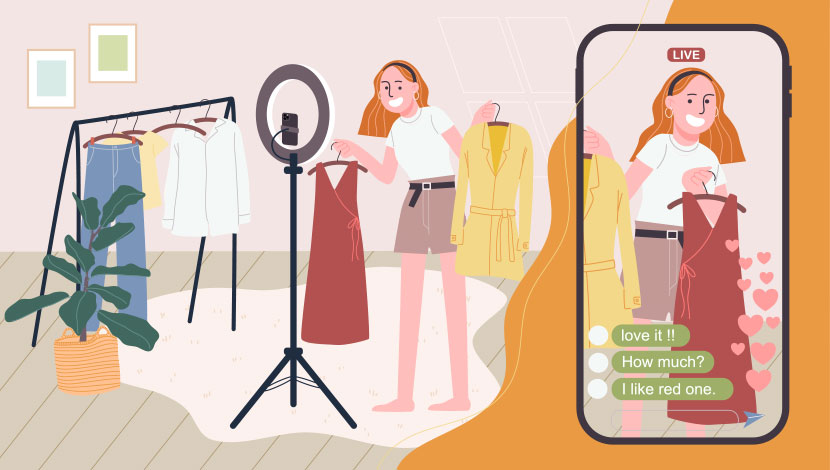 Why Live Commerce is so popular?
The live commerce market is growing rapidly in China, East Asia, and the United States. According to a survey by Kyobo Securities Research Center, the domestic live commerce market is expected to exceed KRW 400 billion in 2020, growing to KRW 6 trillion last year and KRW 10 trillion this year.
This live commerce phenomenon is a departure from the past of home shopping, where information was delivered in a one-way manner to drive purchases, and viewers interact in real time through comments. It is characterized by providing detailed information that consumers want in real time, and building a sense of trust through smooth communication with the show host. Satisfaction with the product also leads to trust in the seller. In addition, more diverse sellers such as influencers and small businesses, rather than professional show hosts, appear to introduce the features of their products, so the spectrum of users who watch the broadcast and purchase products is also wide.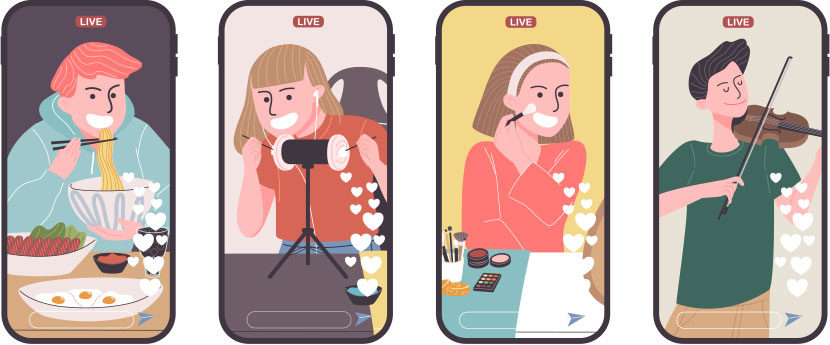 Obviously, it is an advertisement or sales video, but there are also many cases where people access it due to their fandom for the seller or curiosity about the content, regardless of their purchase intention or interest in the product. By complementing the negative elements of previous commerce marketing such as home shopping, it is possible to attract more diverse consumers. In particular, the main customer base of live commerce is Generation MZ, who is familiar with mobile communication, and it is also considered the next generation of commerce. Live commerce product categories are also dominated by apparel and fashion, beauty, and food and beverage products, which are highly consumed by Gen MZ.
Live commerce across the spectrum
Live commerce has evolved from its early days of real-time interaction between merchants and viewers to include new formats. Today, the pinnacle of live commerce, there are many different forms of live commerce.
Live commerce in the form of web entertainment
There have also been cases of conceptualized live commerce by recruiting popular online characters and celebrities on YouTube and Instagram. In 2021, Sandbox Network hosted a broadcast with Pisik University's Hansarang Mountain Club on its dedicated live commerce channel, Sen Live. The live commerce was popularized by the members' hyper realistic comedy. Riding on the hot response of the broadcast, Pisik University also launched live commerce broadcasts with 11Street and LG HelloVision.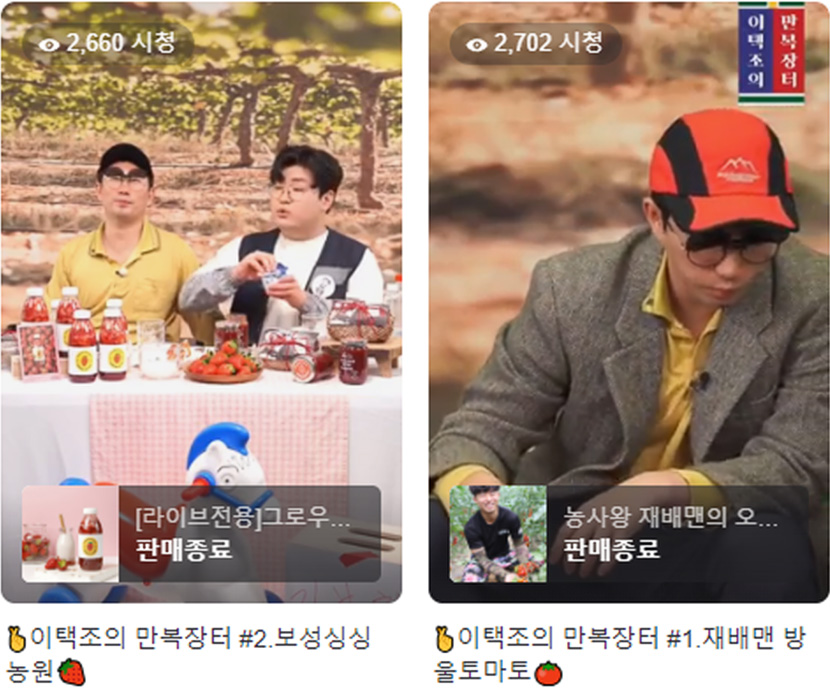 SenLive x Hansarang Mountain Club, Naver Live Shopping channel SenLive Capture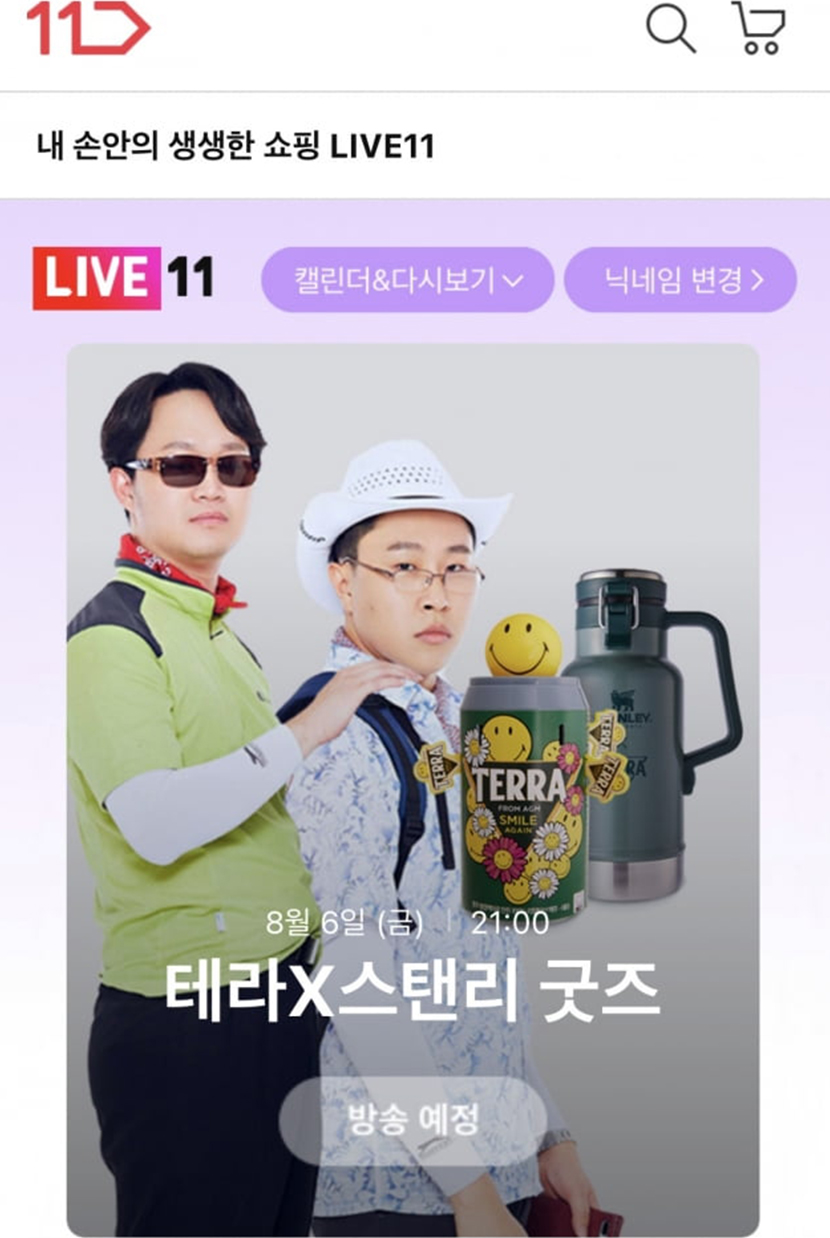 11Street x Hansarang Mountain Club, 11Street live Shopping channel capture
There's also a type of live commerce that strives for authenticity by telling a story around the product being sold to engage viewers and consumers. It's a format that connects with audiences through more compelling messaging, such as hosting farmers and fishermen who sell their own harvested produce, or researchers who develop and design products. For example, the physical commerce app Grip has garnered a lot of attention for featuring sellers who broadcast live videos of Jeju farmers harvesting citrus on their farms and the natural scenery around them, instead of the host's sales pitch.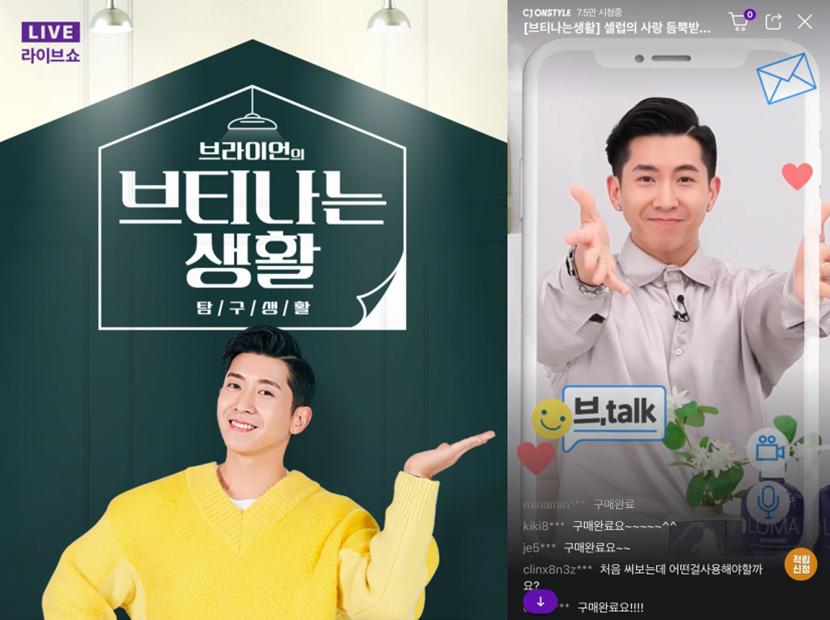 Brian's Live Commerce Show poster and broadcast scene, CJ Newsroom
Sometimes an influencer or broadcaster with a reputation for good taste will appear and showcase their own curation. Based on the trustworthiness of the influencers they are interested in, they may purchase products during the broadcast. Recently, it has been reorganized into live commerce centered on broadcasters. Ahn Sun-young, Hyun-young, Brian, and others are active in live commerce, and " Brian's Live Commerce Show" on CJ OnStyle is consistently popular.
Live commerce vs. content commerce
As a result of these efforts and evolutions, live commerce has become a highly competitive red ocean. Recently, the growth of content commerce, which offers a new outlet for consumers, has also been strong. Unlike live commerce, which introduces and sells products by interacting with viewers in real time for about an hour, content commerce is a more evolved form of live commerce in the form of web entertainment with short videos of about 10 to 15 minutes. By focusing on the content itself, such as talk shows and entertainment, and smoothly incorporating product promotions into the video, it naturally leads to product purchases or increases brand awareness and favorability.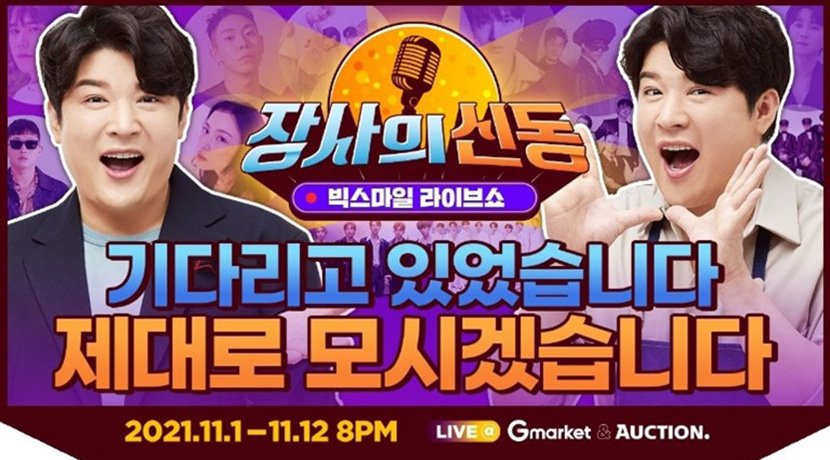 Business prodigy, tvN D ENT YouTube capture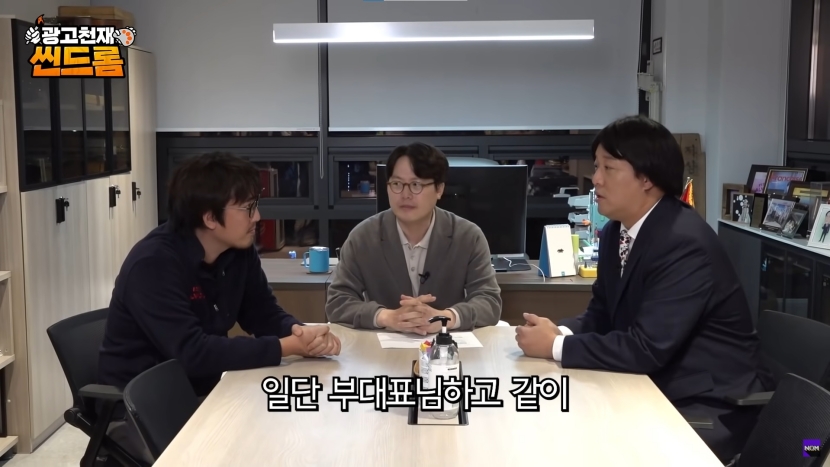 Creative genius syndrome, NOM Studio YouTube capture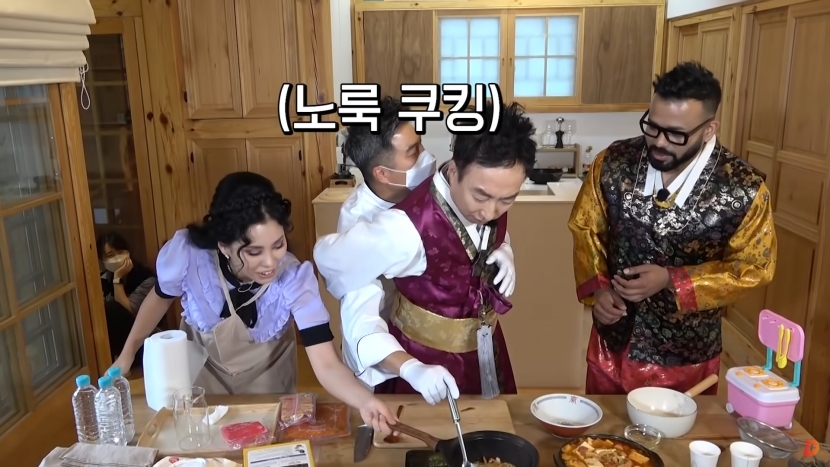 Giant Star Park Myung-soo, tvN D ENT YouTube Caption
Starting with eBay Korea's "Prodigy of Business" from 2021 to 2022, TIMON's advertising genius Syndrome and SSG.com's "Giant Star Park Myung-soo" achieved great results. This year, various content commerce programs such as Lotte Home Shopping's 'Eat if you like it' and Hyundai Home Shopping's 'Paid Ad Studio' have emerged and spread across the retail industry. Riding on this wave, many companies have made content commerce a part of their competitiveness and are launching content commerce produced in collaboration with famous celebrities such as singer Shin Dong, comedians Jung Joon-ha and Kim Min-kyung, and Entertainer Gang-nam.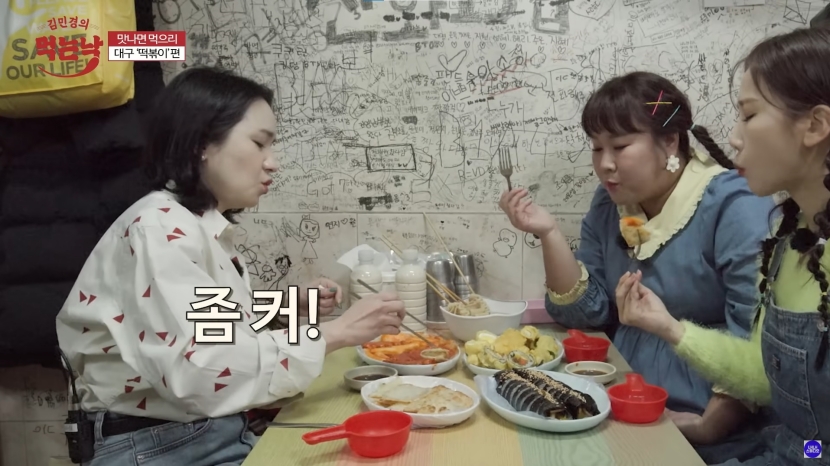 If it tastes good, I'll eat it, Lotte Home Shopping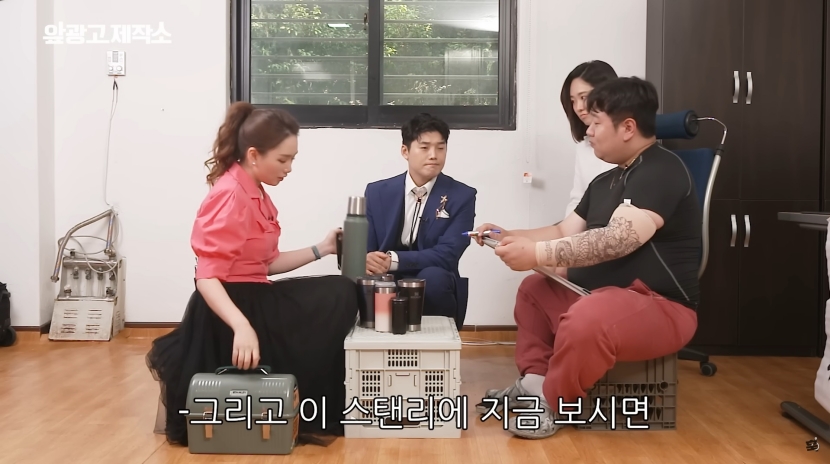 Paid Ad Studio, YouTube capture of Hyundai Home Shopping's HookTV YouTube channel

Live commerce, and by extension, content commerce, represents the evolution of retail marketing. It's about more than just quality and design, it's about emotional touches like trust in the seller's communication and curation, and brand affinity through content. We can't wait to see how the new business models in commerce will evolve.
By the Editorial Department
2023.09.05