The G+ Office Tour takes you around Korea to meet Hyundai Glovis' most dependable staff members! This month, we visited the Hyundai Glovis Jeonju Consolidation Center (C/C), which supplies auto parts to Hyundai Motor Company's Jeonju factory for the manufacture of trucks and buses. The Jeonju C/C builds and operates advanced logistics management systems for inventory, transportation, and delivery within the logistics center. This is their story.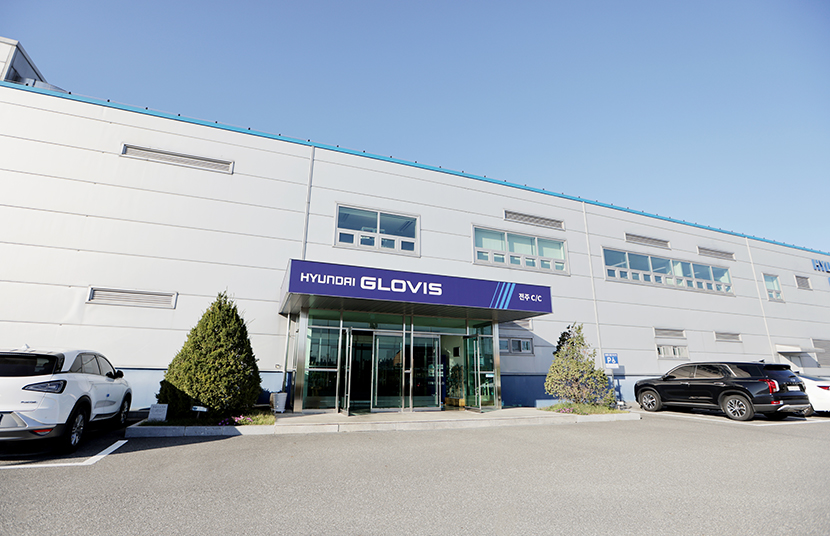 The Hyundai Glovis Jeonju C/C supplies auto parts to the HMC Jeonju factory for the manufacture of trucks and buses. The facility receives all sorts of auto parts from companies and helps make sure that customers can use their cars safely and conveniently. It also manages inventory for the logistics center and supports JIS(Just In Sequence) delivery and transportation for deliveries to the HMC Jeonju plant. The Hyundai Glovis Jeonju C/C is truly the hidden star of the truck and bus manufacturing sector. Today, we met with the staff of the Jeonju C/C who are busy at work, just like always.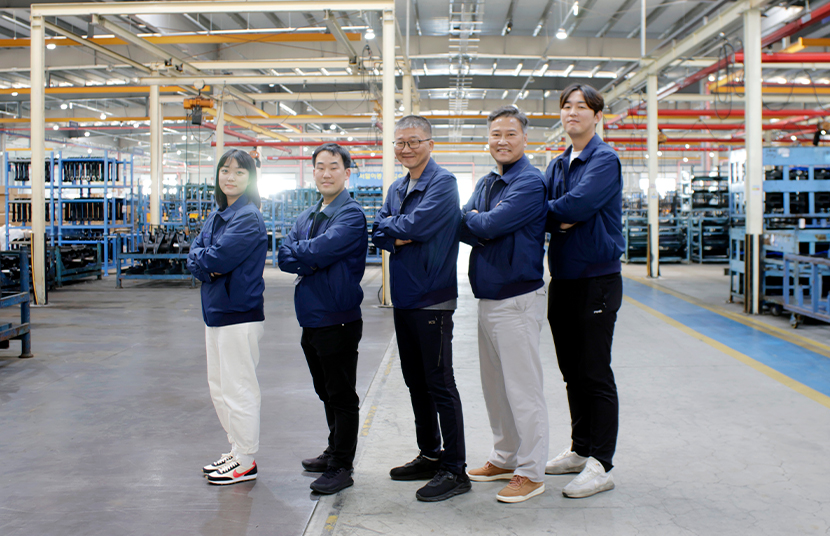 What are the responsibilities of the Hyundai Glovis Jeonju C/C?
The Hyundai Glovis Jeonju C/C has been supplying parts from both home and abroad to the HMC Jeonju factory production lines for the past nine years, ever since it opened in January 2014. Parts for trucks and buses are supplied to the manufacturer through two methods: Just In Sequence (JIS) and Just In Time (JIT). In this way, we contribute to the manufacture of trucks and buses, which provide many people with safe and convenient means of transportation.


What are you proud of that is unique to the Hyundai Glovis Jeonju C/C?
We are proud of our teamwork here at the Jeonju C/C. Having such teamwork is what allows us to respond and manage the Jeonju production line in a stable way. We must manage diverse parts and items with a limited number of staff, but we always work together, and even when problems arise, we put our heads together and actively search for ways to solve them.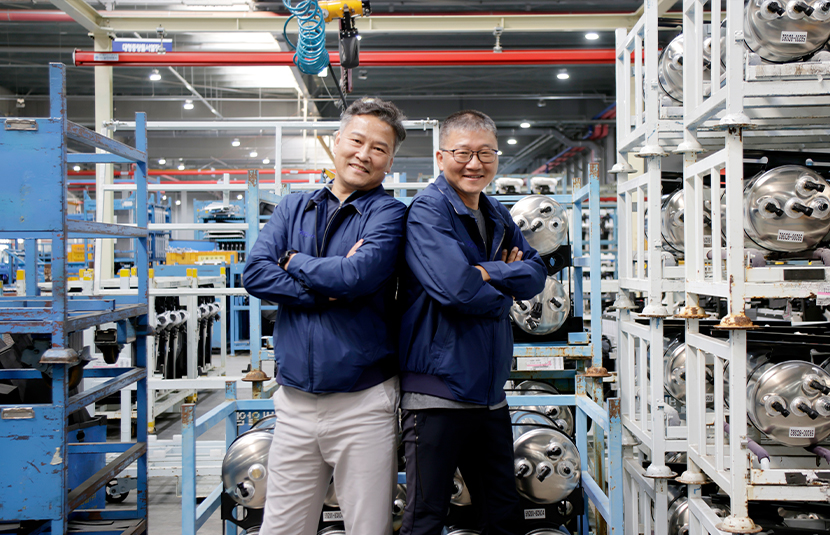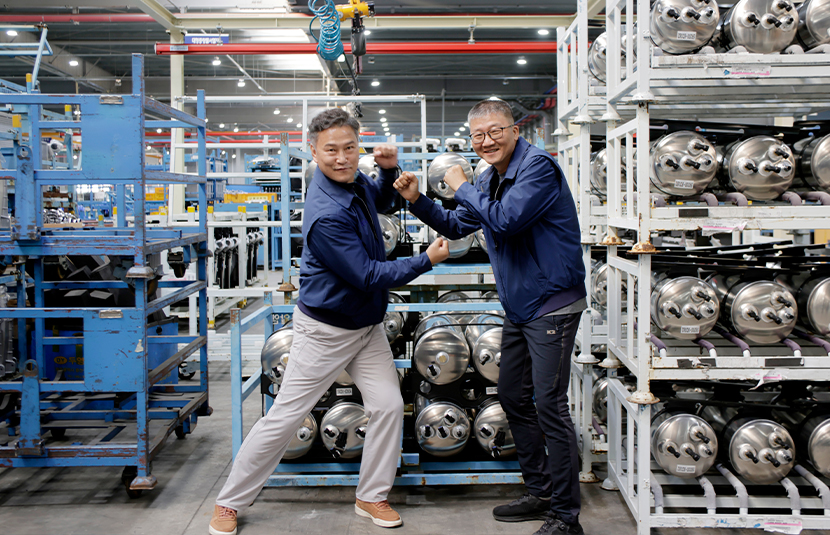 What is a recent concern that is facing the Hyundai Glovis Jeonju C/C?
Our biggest concern is—when we receive a new integrated work order for new vehicle production at the HMC Jeonju factory—stabilizing the operation of our internal and external partners for the supply of parts and logistics. We communicate frequently with our partner companies to supply parts and ensure that logistics run smoothly, and whenever an issue arises, we visit the site to solve the problem as quickly as possible.
Our second biggest concern is achieving an accident-free workplace through the safety management of our internal and external partners in accordance with the enforcement of the Serious Accidents Punishment Act. All our team members are actively making efforts to ensure safety in all areas, and our safety manager is in charge of safety processes and inspects the worksites regularly.


How are you implementing safety management at the Jeonju C/C?
First, the Jeonju C/C Safety Manager goes to the worksites and inspects them every day. He also conducts safety inspections together with our partner companies, and checks to see if there are any issues or risks. Second, we hold a safety council meeting every month to inform and educate all our personnel, both inside and outside of the company, about safety issues and accidents so that they stay vigilant and safe as they work. Lastly, in order to prevent accidents, we actively communicate with our partners' safety managers, identify any issues, and quickly respond whenever a risk factor is identified in the field.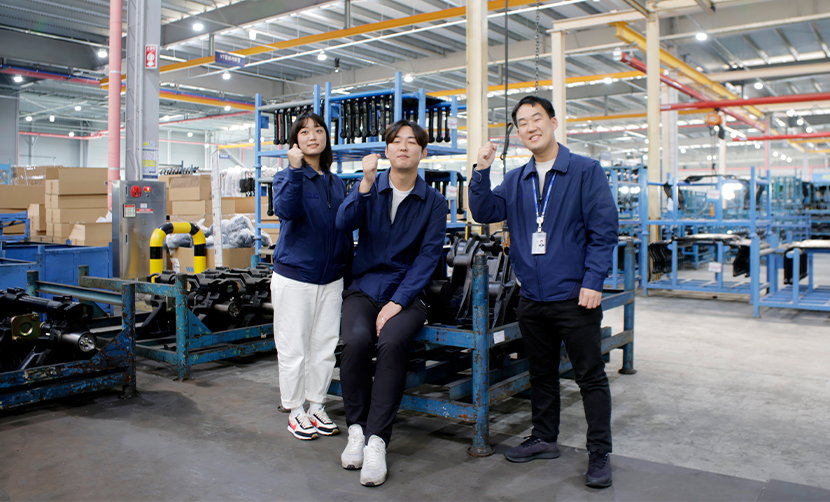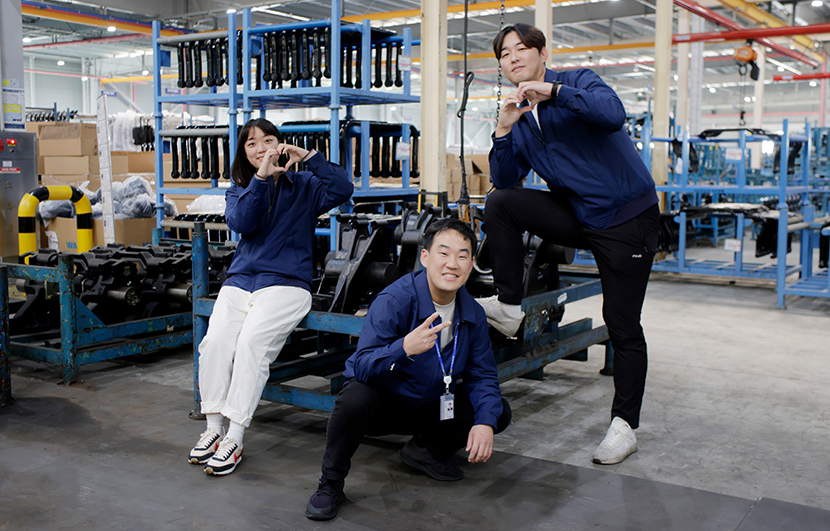 What is the most important step that the Jeonju C/C must take to deliver parts to the HMC Jeonju plant in real time?
During production, trucks and buses can be made with a variety of options that reflect the customer's needs. Therefore, it is important to be sure of the exact parts needed for the vehicle being produced, so that it can be manufactured according to the selected options. I believe this is the most important part of the process. The Jeonju C/C has developed and is using a sequence system called WEBZIS to supply appropriate parts for manufactured vehicles. I believe it is an optimal system that anyone can use easily in their work.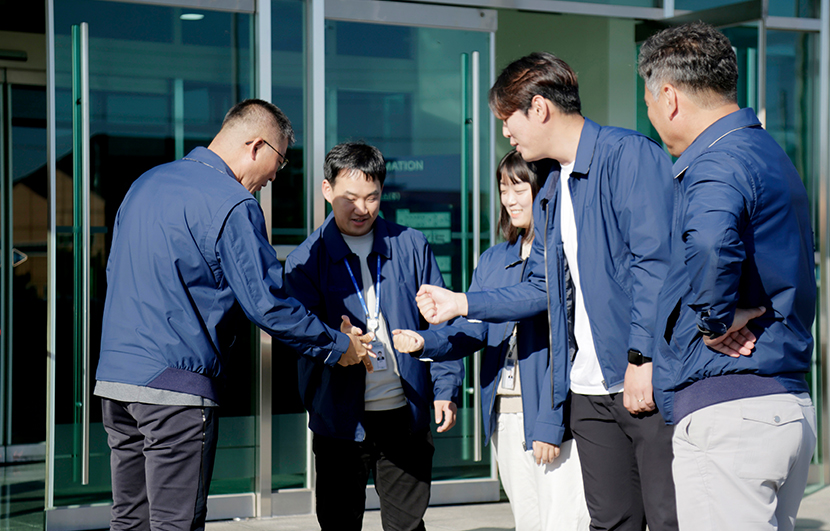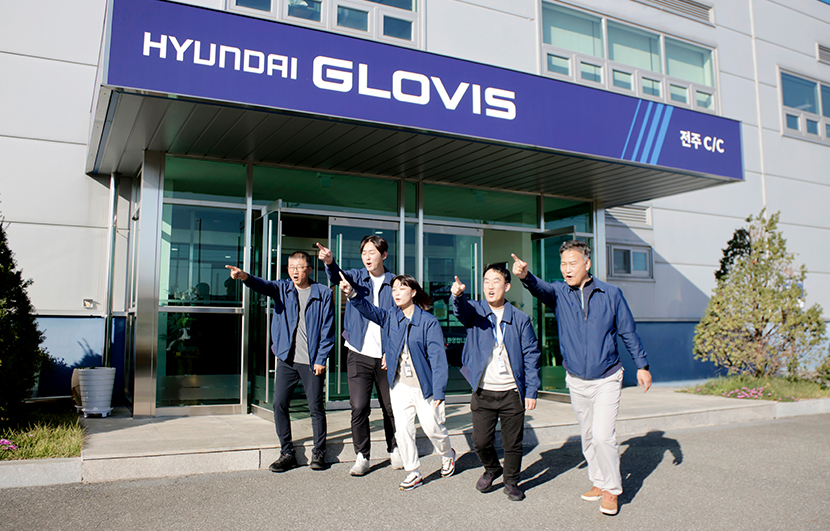 What are the future goals of the Jeonju C/C?
We at the Jeonju C/C are making every effort to do our part to secure the quality of the finished trucks and buses being manufactured at the Jeonju factory to achieve high customer satisfaction. Furthermore, we are also working to become a worksite that contributes to the production of smart logistics and eco-friendly vehicles in the future. At the same time, we are striving to prevent accidents and ensure that all our staff members are observing safety regulations so that we can create an accident-free workplace.
Writer Editorial Department
2022.11.15