One of the many merits of the used car platform Autobell is its Live Studio, which shows the results of 112 types of diagnoses for each car. Anyone who doesn't know much about cars will appreciate the expert diagnostics and detailed images of the cars provided by the platform. So, how does Live Studio work? Hear all about it from the manager of the Autobell Platform Business Team.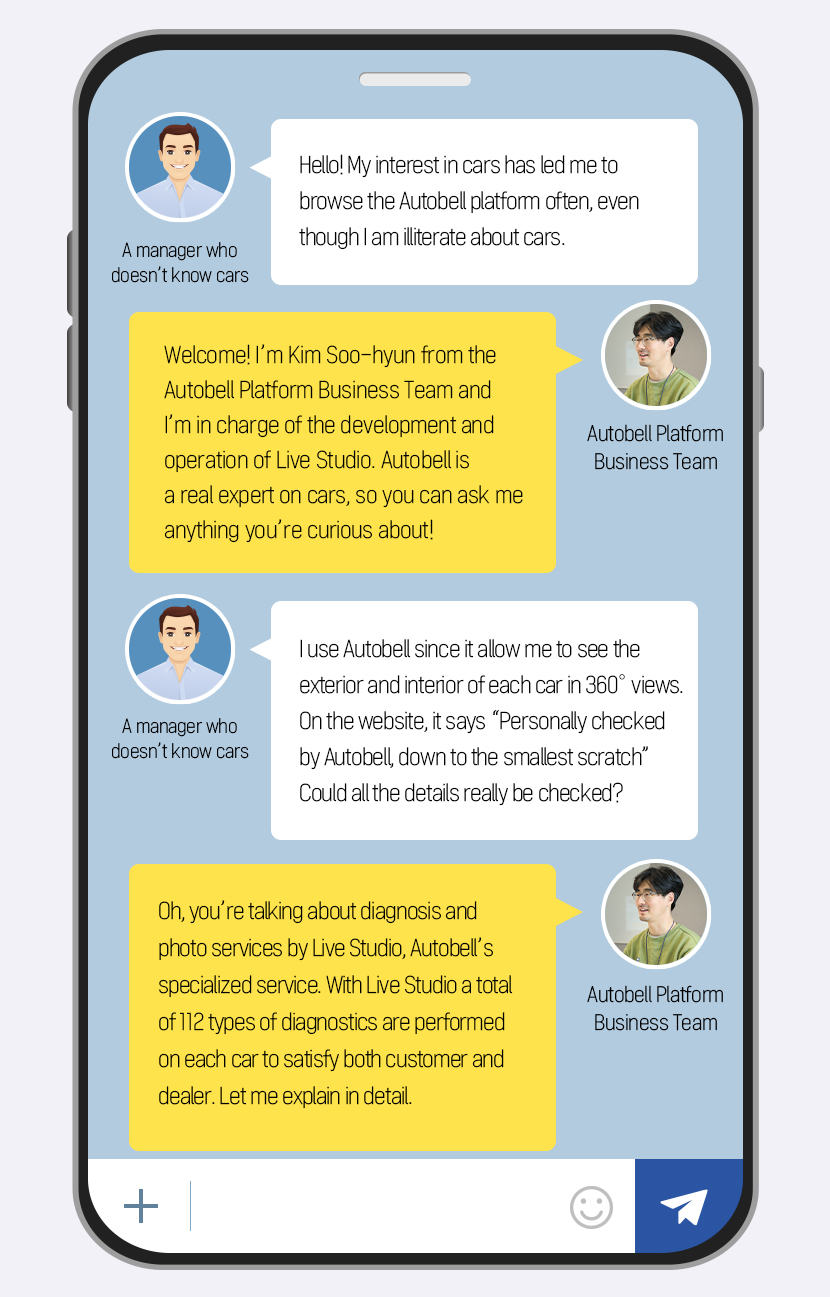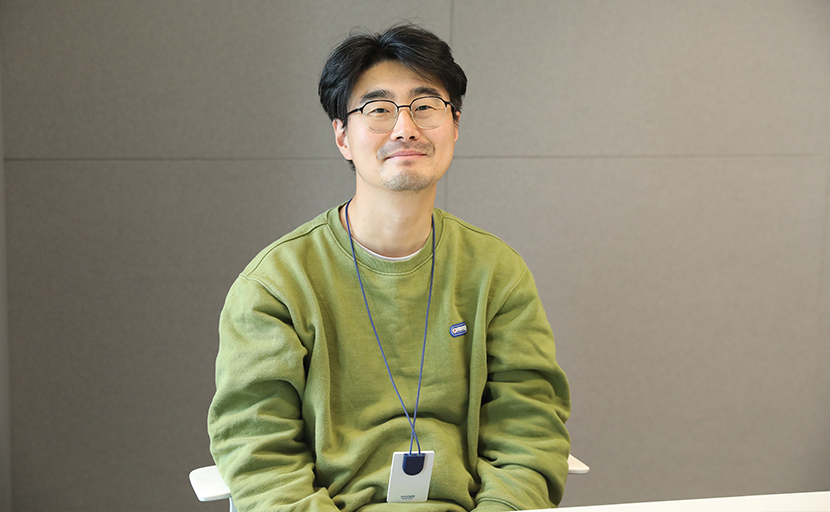 Kim Soo-hyun from the Autobell Platform Business Team
Live Studio, satisfying both customers and dealers
Simply put, Live Studio is like a real estate agent. The average customer is motivated to buy a car and the average dealer is motivated to sell one. The dealer takes pictures of their car at Live Studio so that they can effectively promote the vehicle, and the customer can see the exterior and interior of the car in detail and check a detailed diagnosis of the car at Live Studio, which is just like seeing the car in person. One of the stand-out advantages of our service is that it effectively allows the customer to check out cars in detail and helps them select one that is just right for them.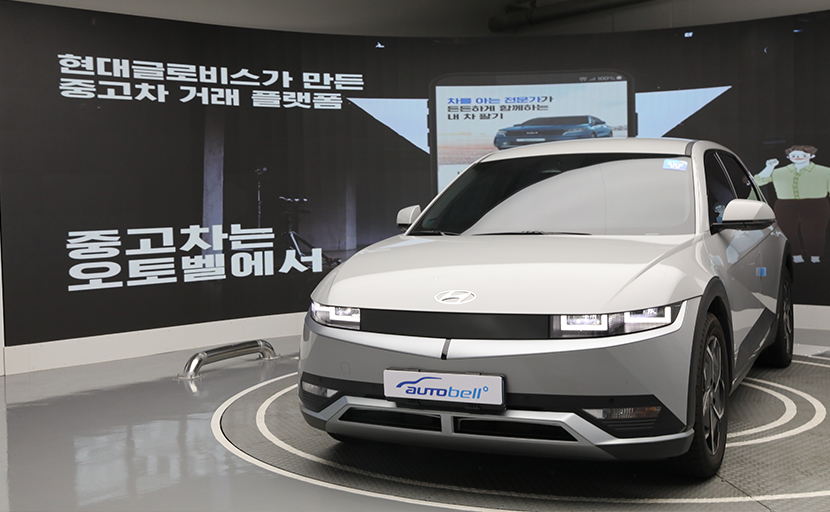 112-point diagnostics including door dings
I mentioned that Autobell's Live Studio is where we take photos and diagnose the cars. We perform intense, 112-point diagnostics that answer the biggest questions that customers have. These 112-point diagnostics are divided into five major categories: exterior (including door dings); interior; consumables; lights; and options. The results of our diagnostics can be seen on the details page of the car. In the future, when we photograph a car, we plan to highlight the must-know aspects of each vehicle and make detailed information pop up when that part of the vehicle is clicked on the platform.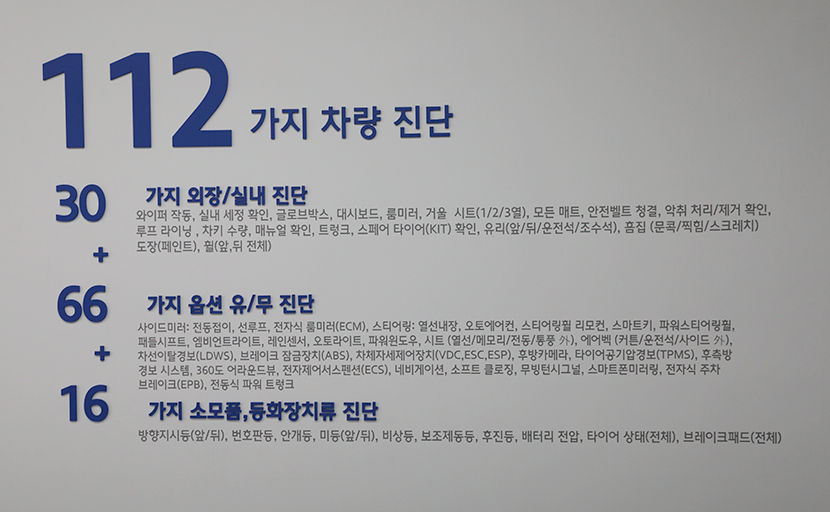 More than just 360° photos
We use Live Studio to take a 360° VR photo from every angle. For the 360° photo of the car's exterior, we use a turntable, and for the 360° photo of the interior, we use a rotating camera. These tools also let us reduce the amount of time it takes to film each vehicle. Before, dealers had to take photos with their phones or with regular digital cameras, so dealers are happy that they can now have better pictures with less work.
But what really sets us apart from other used car platforms is not our photo technology but rather our unique perspective. Other companies just take pictures, but Autobell has a deep conversation with the dealer and takes detailed photos of the parts of the car that the dealer wants to accentuate. Only the dealer knows if the car's wheels are slightly different or if there's an additional option that they want the customer to know about. We help by taking additional photos that appeal to the customer.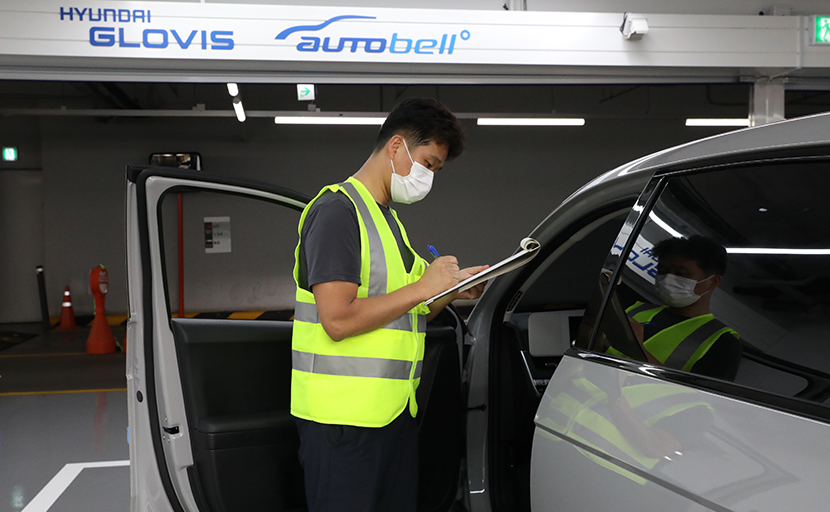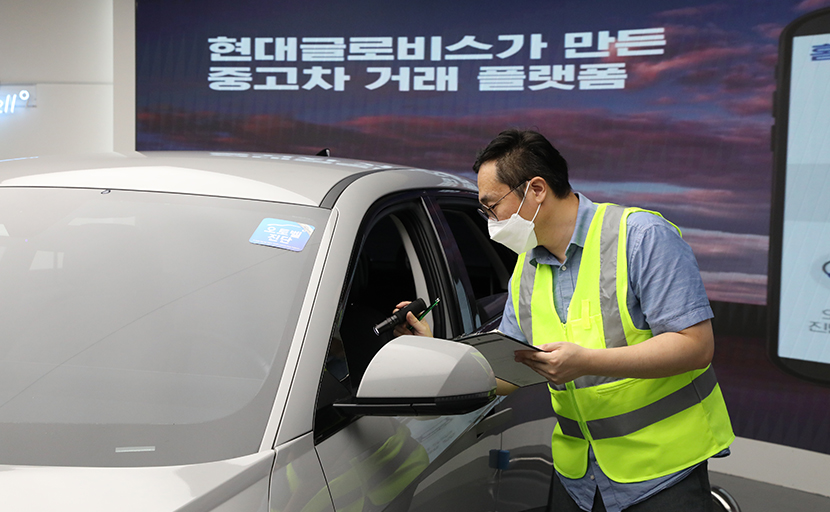 Rigorous diagnostics by Autobell experts
Another thing we're proud of is that Autobell's 112-point diagnostic test is the most thorough and comprehensive of any used car platform. There are over 400 companies that provide Certified Pre-Owned (CPO) cars, but when you take a closer look, they break up their diagnostics into additional categories so that their diagnostics seem more extensive. For example, they list each of car's four wheels as separate diagnostic points, but we group the wheels together as one item.
What's even more important is that customers can safely buy cars because the car they're buying has already been carefully checked by an expert. In fact, even when checking out a car in person, many customers don't know what they should be checking. Autobell labels cars that have passed our rigorous performance check as "diagnosed by Autobell."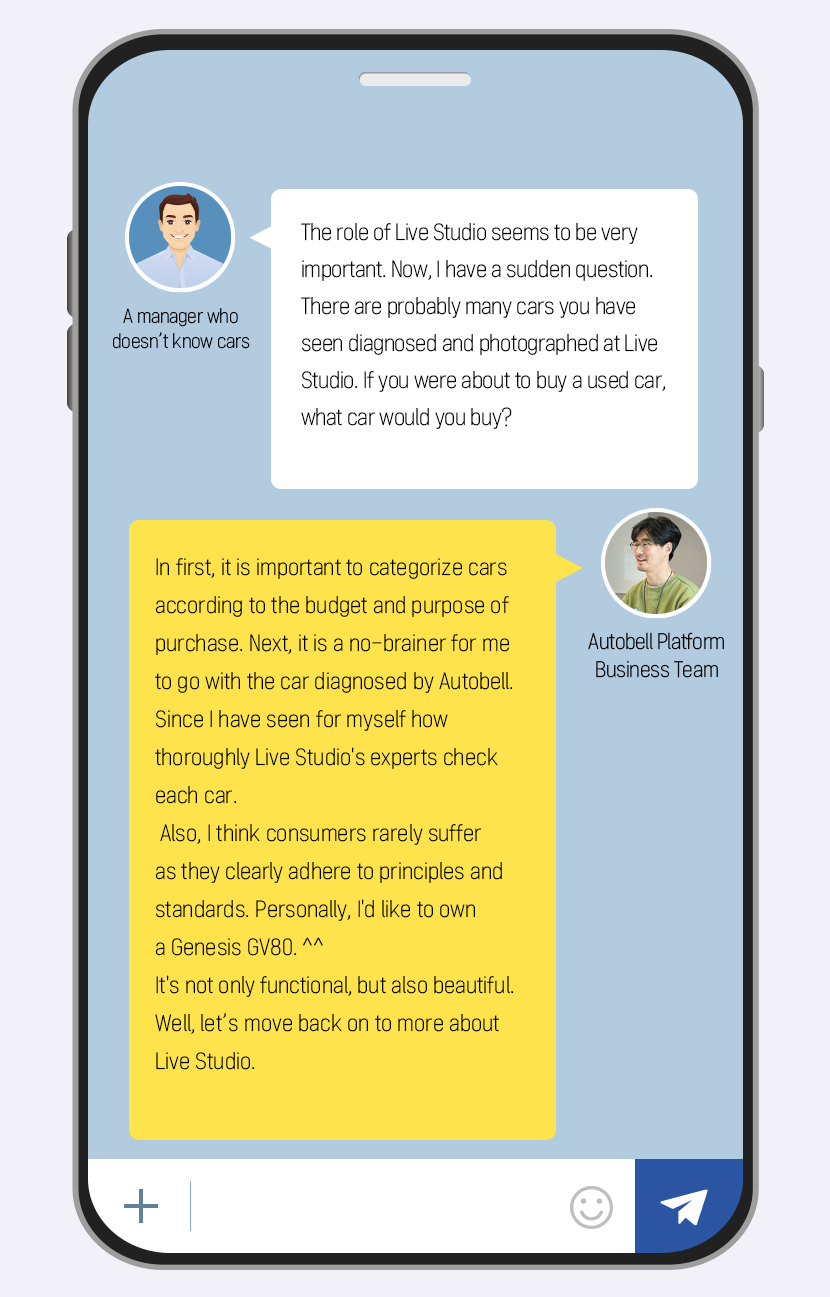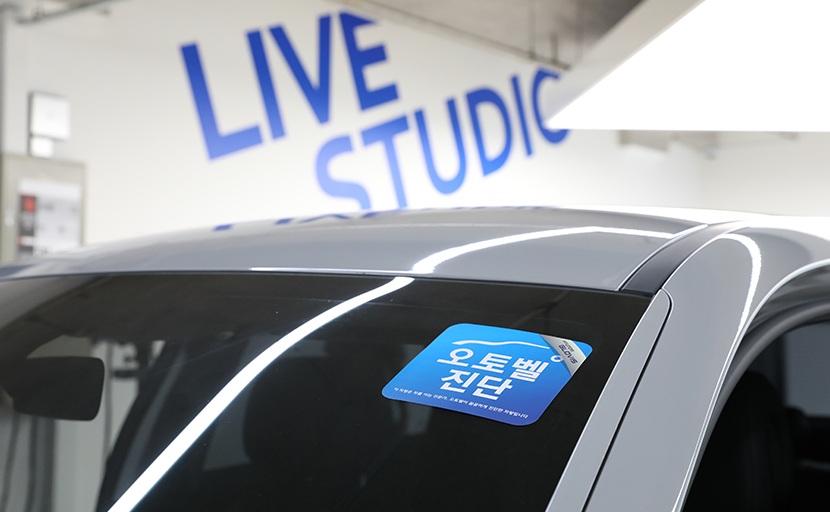 Seven Live Studios across the nation
Currently, there are Autobell Live Studios in a total of seven cities: Suwon, Incheon, Daejeon, Daegu, Busan, and Ansan. Two of these Studios just opened on September 19 and we are planning to open even more studios. We are just beginning to promote cars through the Live Studio platform. I think that as Live Studio expands, we will also increase the number of in-person Studios where cars can be registered.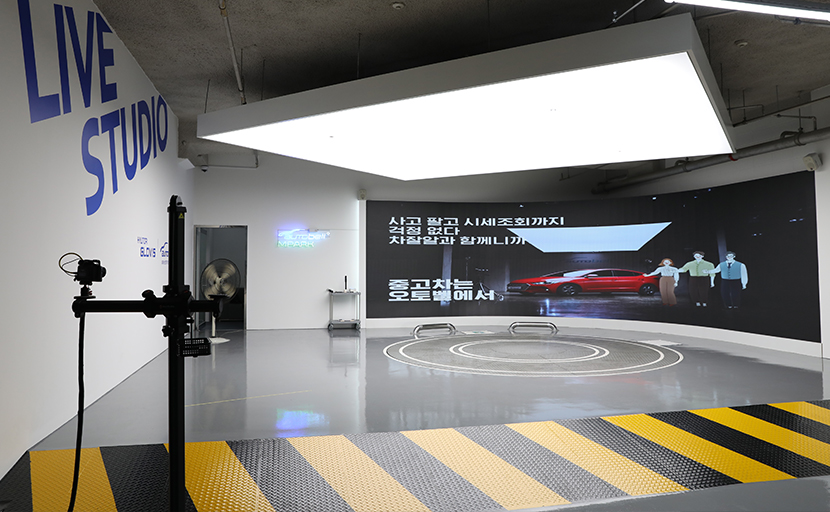 Diagnostics that strictly adhere to rules and standards
At Live Studio, throughout the entire diagnostic process we strive to protect customers who don't know as much about cars by strictly adhering to rules and standards. Earning and keeping our customers' trust is very important to us, so we work hard, starting with even the smallest of details.
Meeting even more customers through Live Studio
There aren't many used car platforms that specialize in diagnosing cars like Autobell. We will continue to expand our base to strengthen our specialties in this area. We will also strive to perform even more detailed diagnostics and take even more detailed photographs for our customers, so that they can continue to trust our platform and experience even greater satisfaction with our services.
We are planning to diagnose and inspect electric cars as well. Currently, as there are no means or standards to measure the batteries of electric cars, only photos are being taken of electric vehicles in all platforms. Checking the battery is the most important part of diagnosing an electric car, and we are continuing to discuss with our internal and external experts on the best way to diagnose the battery of an electric vehicle.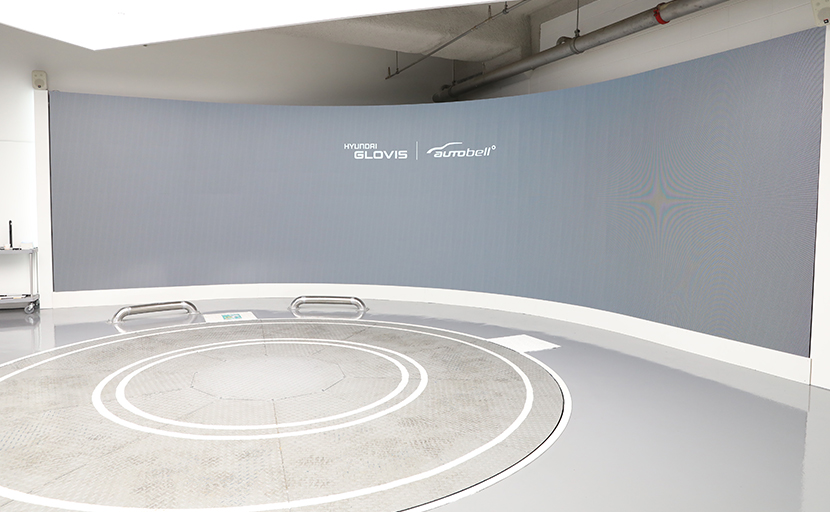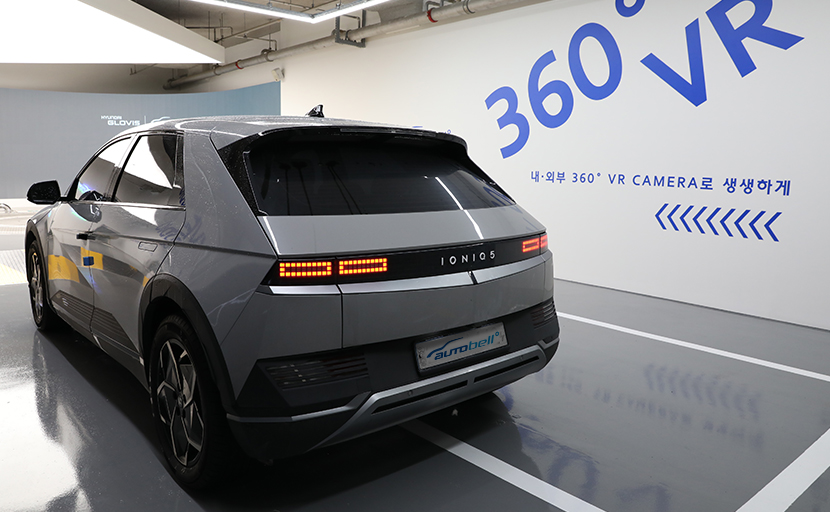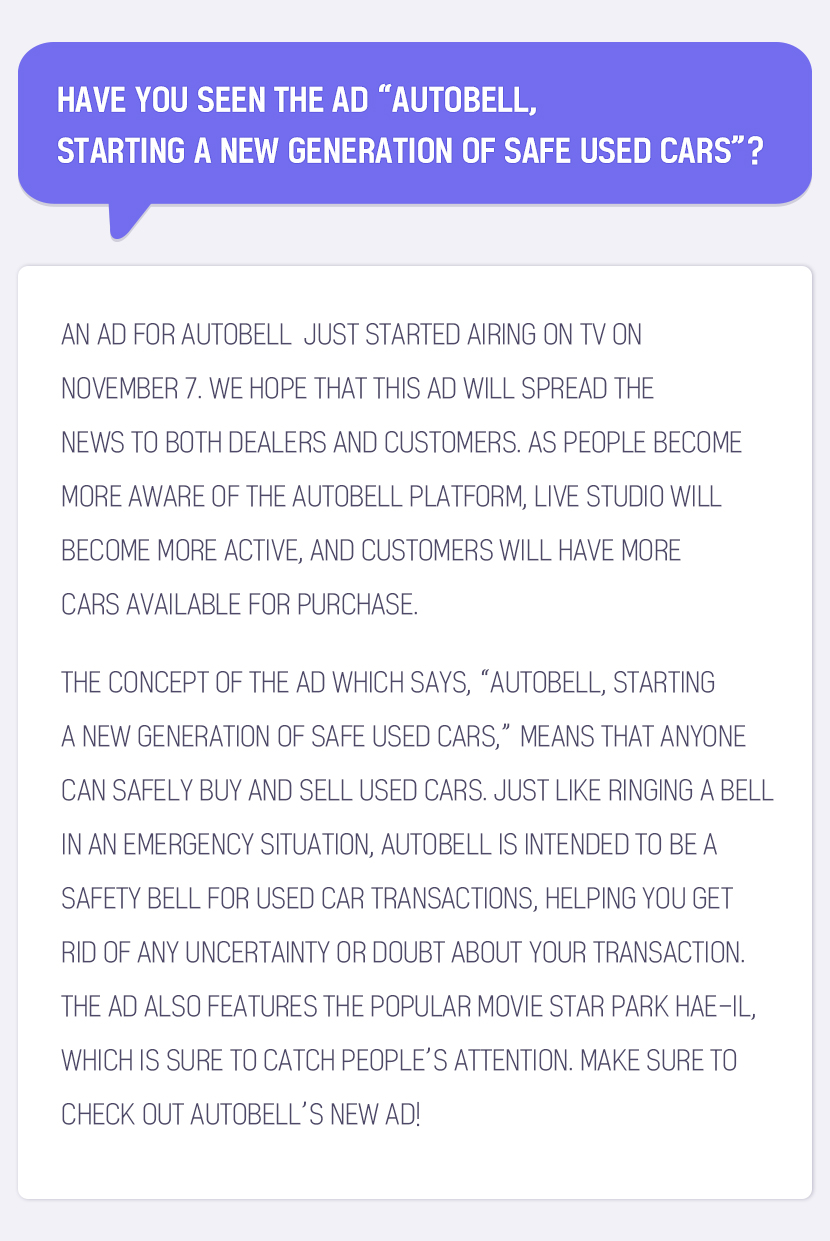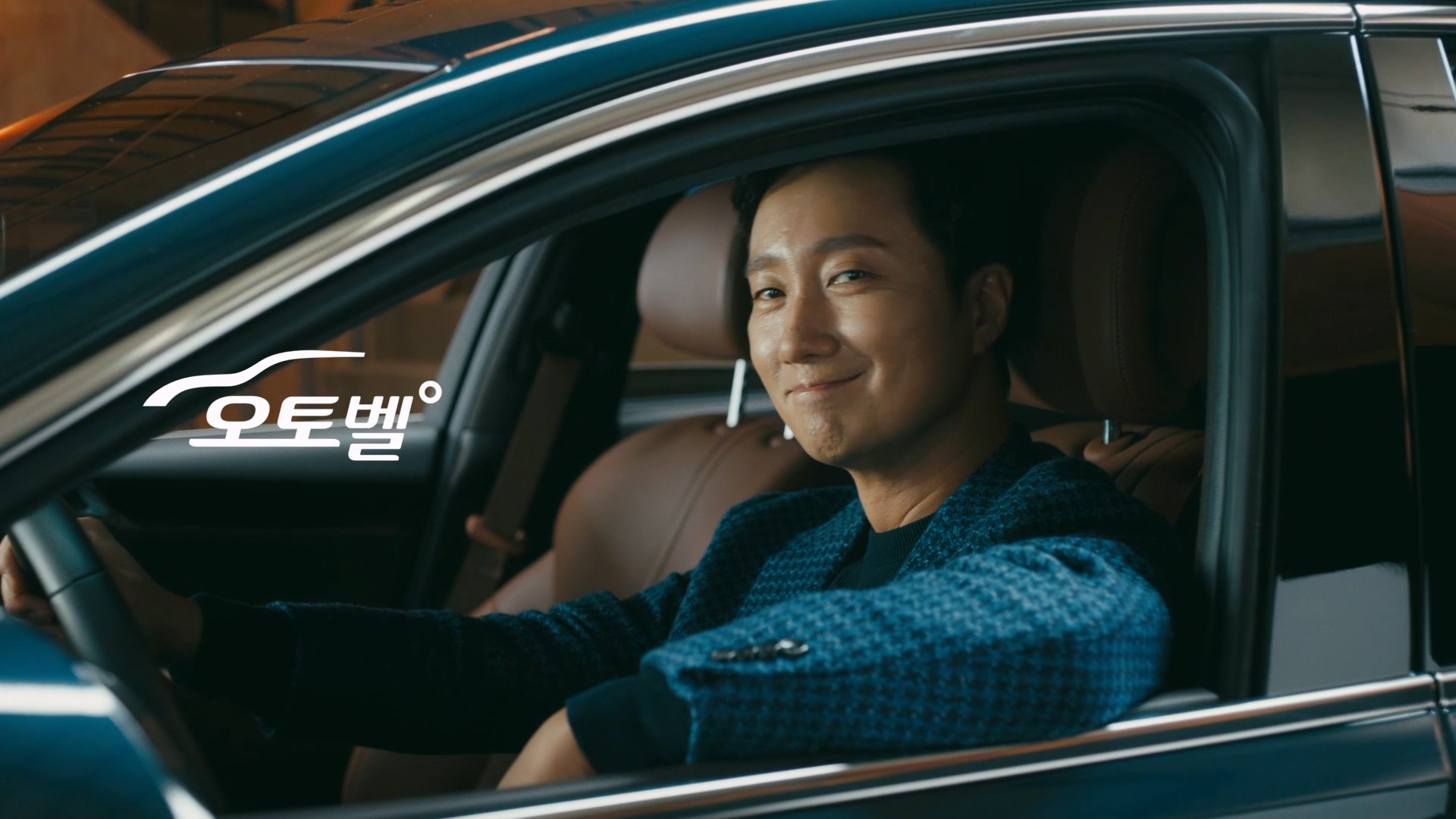 Writer Editorial Department
2022.11.15