Join us on a national online business trip as we visit various Hyundai Glovis staff members around the country! First up is the Autobell Yangsan Center. On this first stop, we met with eight passionate staff members who work at the Hyundai Glovis Autobell Yangsan Center, serving customers with a smile, even under the hot summer sun.
Yangsan, located between Busan and Ulsan, is where you'll find Hyundai Glovis staff who work with unmatched passion every day, despite the summer heat. They are some of the hardest working professionals and work at the Hyundai Glovis Autobell Yangsan Center, Korea's largest secondhand car auction center. The center handles the sale of about 600 secondhand cars a week with onsite employees facilitating transparent, competitive bidding for the transaction of secondhand cars.


Q. What does the Yangsan Center do?
The Autobell Yangsan Center, opened in July 2012, handles a variety of tasks related to secondhand car auctions. In essence, the auction center receives a wide range of previously used secondhand vehicles, checks each vehicle's condition, and works to sell them at the highest bidding prices to more than 2,000 member companies.
The duties of the auction center can be categorized into those that happen before and those that happen after the auction. Before the auction, the center's staff check the incoming car (submitted online or onsite), check to see whether the vehicle has been in an accident, and assess the car's condition to identify any issues. After the inspection process, the car is then ready to be presented online and onsite, where it is auctioned off to the member company that places the highest bid.
After the auction ends, the successful bidder pays for the car, and the payment is transferred to the car provider. We also offer follow-up management services for all secondhand car sales, including those for the transfer of vehicle ownership.

Q. What is currently the center's biggest concern?
The biggest goal of the Autobell auction center is to bring in and sell as many secondhand cars as possible. Fortunately, the number of secondhand cars available continues to increase. However, since the general market for secondhand cars has recently shrunk, we are trying to boost winning bid rates, which is an important factor in secondhand car sales.
Q. What is the center doing to increase the bidding rate for secondhand vehicles?
We held a promotion from May to July in which we provided benefits to new members to increase our number of bidders. Every week, we also conducted promotional activities at the secondhand car sales complex to maintain our current members. Additionally, we also provided the Auction Nine service, which allows bidders to bid at night on vehicles that failed to sell at previous auctions. Auction Nine bridges the time difference between export companies and allows them to complete deals and gives domestic customers another chance to bid on vehicles, all of which increases our bidding rate.
Q. What are you most proud of here at the Autobell Yangsan Center?
I think the thing that we're the most proud of at Autobell Yangsan Center is the teamwork between our staff members. Thanks to our teamwork, our current team has recorded the highest number of cars received and sold in the history of the center. Our teamwork allows us to understand each other's fields of work and to create a type of positive synergy that leads to good results.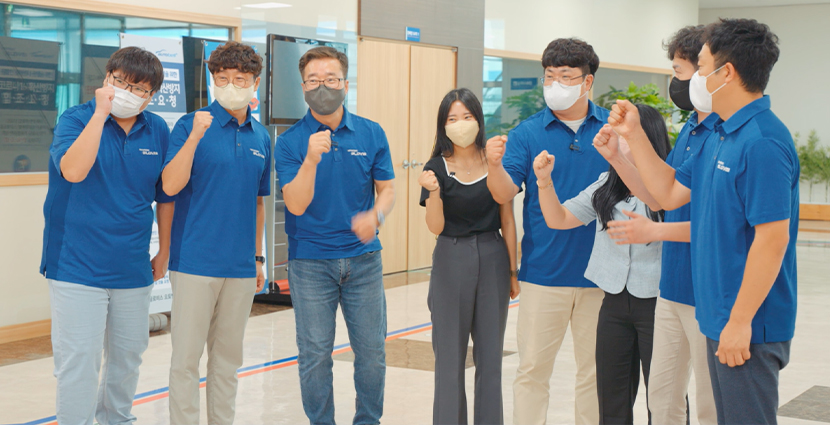 Q. What is the latest, biggest issue at the Yangsan Center?
Other businesses may have the same issue, but recently, our biggest issue has been safety. After the enforcement of the Serious Accidents Punishment Act earlier this year, we have been paying even closer attention to preventing safety accidents. We perform daily safety inspections, operate a safety council in cooperation with other companies, and perform a joint safety inspection every month to detect hazards on our worksite and improve safety. Not only are they harmful do the company, but accidents also directly impact personal safety, so we always strive to prevent safety accidents from occurring.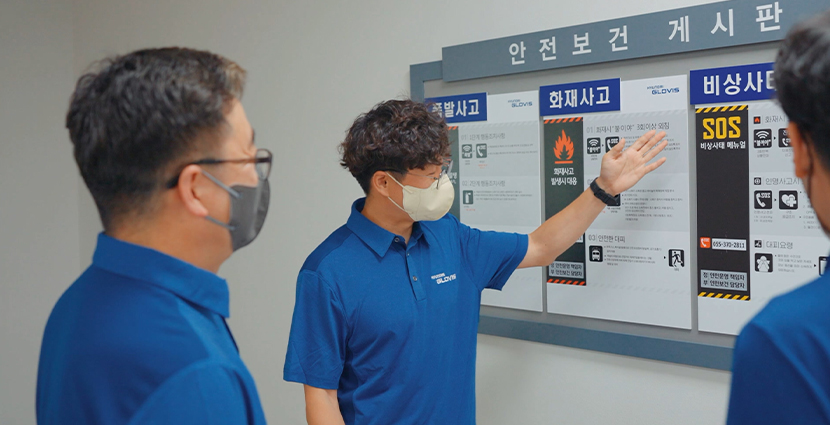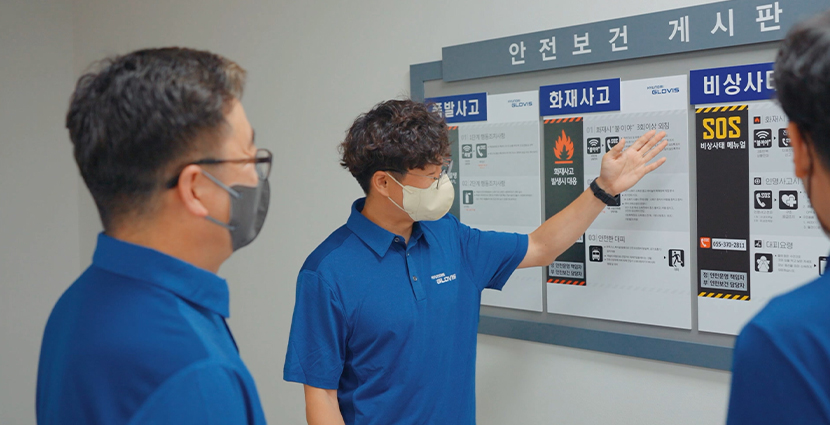 Q. Is there anything you'd like to say to your colleagues at Hyundai Glovis?
The Hyundai Glovis Autobell Yangsan Center plays an important role in helping vehicles meet their new owners. We ask for the active support and interest of our fellow Hyundai Glovis colleagues so that in the future many more secondhand vehicles can meet their new owners. I also hope that everyone keeps their spirits up while working during this hot summer.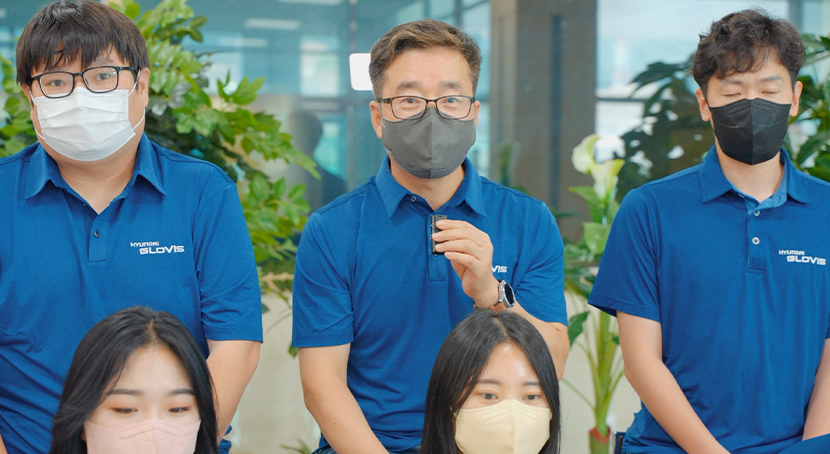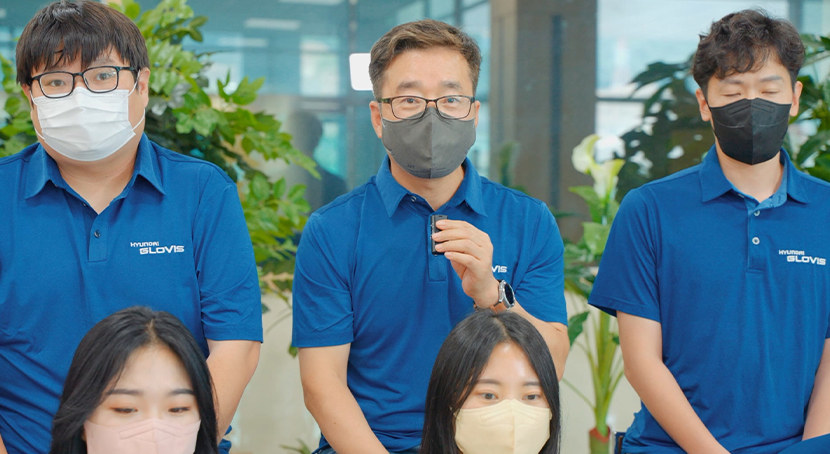 Q. Finally, how did you feel about being interviewed for this article?
We feel honored that the company's National Online Business Trip started here at the Autobell Yangsan Center. I hope everyone continues to show their interest and support for secondhand car auctions.
Writer Editorial Department
2022.08.23