In September, we met with the PCTC Marketing Team, who recently signed the biggest ever marine transport contract for finished vehicles to date. During our interview, members of the Marketing WG, in charge of tasks related to cargo contracts, and members of the Tonnage WG, in charge of managing ship vessels and freight space, reflected on the significance of the record deal and envisioned the future of the PCTC Marketing Team.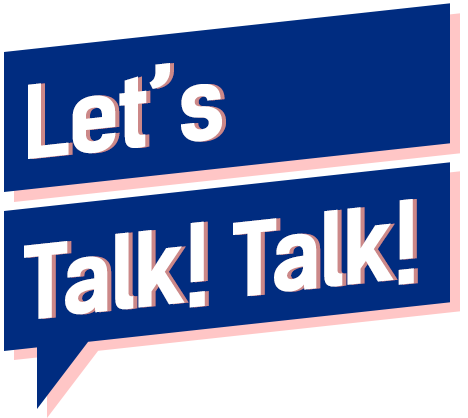 Q. The entire PCTC Marketing Team is here. Nice to meet you!

This is a particularly meaningful and enjoyable gathering since we just signed our huge contract.

We're all here, so how about we talk about the process and what happened behind the scenes during the contract negotiations? It'd also be great if we could talk about the future direction of the PCTC Marketing Team as well.

That's a good idea. We have different tasks, so it will be helpful in understanding and communicating with one another.

Yes. I'm looking forward to having a fun and meaningful time with you all!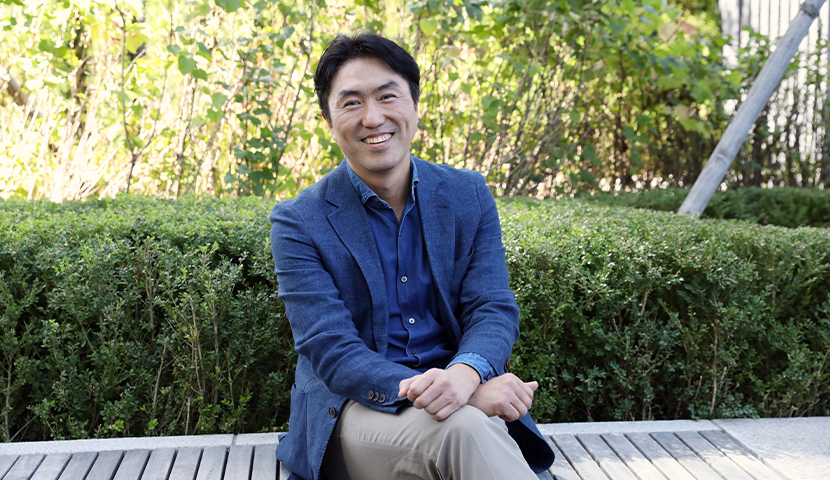 Jun Ji-Wan, Team Leader of the PCTC Marketing Team
Q. What are the roles of the Marketing WG and Tonnage WG?

First, let me talk about the Tonnage WG. Simply put, we direct the company's ships along optimal routes. Every month, we route 80–90 ships based on the characteristics of each route and requests from the shipper, and we also carry out various activities prior to routing, such by predicting freight excess and insufficiencies to balance cargo load and ship space.

We at the Marketing WG are expanding our non-affiliate contracts through global OEM contracts and by managing the bidding process. We plan to expand our number of direct contracts and increase contractual shipping costs in cooperation with overseas employees and through international partnerships so that we can bolster our marine shipping services.

The difference between the two groups is that the Tonnage WG manages the supply of ships for vehicles as well as the ships used for marine transport, while the Marketing WG manages the demand for such ships while handling all requests for marine transport. The work between the two WGs is interconnected and requires very systematic communications, which has brought all the team members of the PCTC Marketing Team closer together.

Yes, you could say both communication and collaboration are very important. Both the Tonnage WG and Marketing WG need to share what their biggest recent issues are.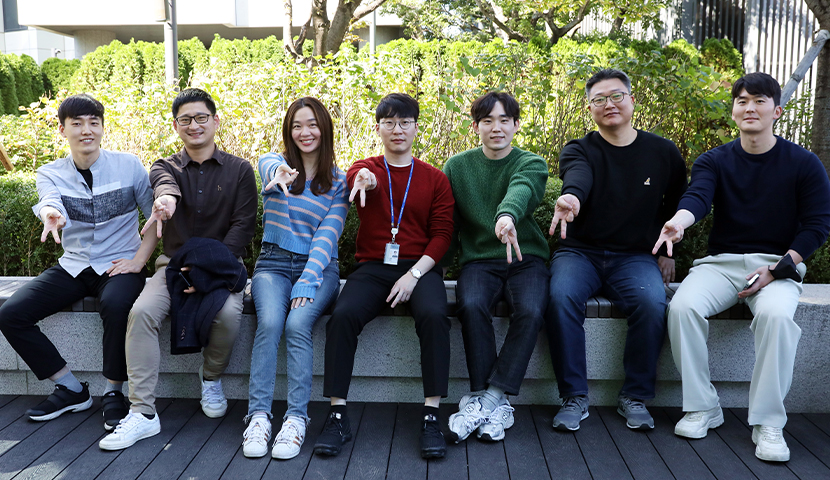 From left: Jee Joon-ho, Kim Byong-keun, Ka You-kyung, Ryu Je-young, Kim Sung-jun, Lee Na-ra, Lee Seung-hee of Tonnage WG

After the start of COVID, the quantity of transported goods increased worldwide, but there aren't enough ships to handle this increase and we have had difficulty addressing the imbalance between supply and demand and supplying enough tonnage. It's difficult to supply ships within a short period of time, whether it be personal or chartered ships, which makes it difficult to respond to short-term problems and adapt to sudden changes in market conditions. In the short-term, we are responding to changes in chartering and shipping patterns, and in the mid- to long-term, we are considering strategies to secure a stable supply of ships.

To add a bit more to that, it is expected that we will experience a shortage in tonnage over the next one to two years. One of our biggest focuses recently has been the establishment of a bidding strategy that secures major global cargo according to the tonnage situation.

The Marketing WG is in charge of many important tasks as well. I wonder what kind of mindset or capacity you need if you're in the Marketing WG.

Unlike our sales and shipping departments, we bid and execute contracts for all regions, so I think it's important to have the type of mindset that can consider all the regions. In addition, we often communicate with resident employees in all regions, so communication skills are important as well. It's also helpful if you can carefully read and understand the numbers in contracts, such as the supply and unit costs, as well as the contract contents.

No matter what role you have, it's important to have the appropriate competencies and capabilities so that you can sufficiently handle the tasks related to the job.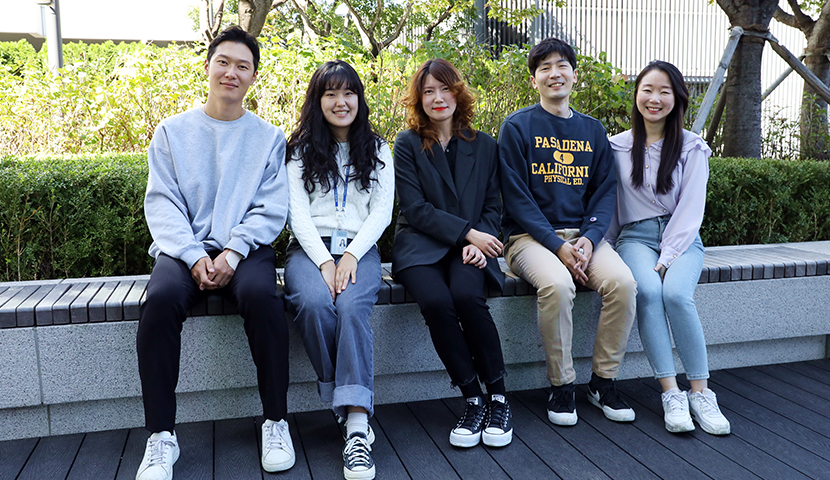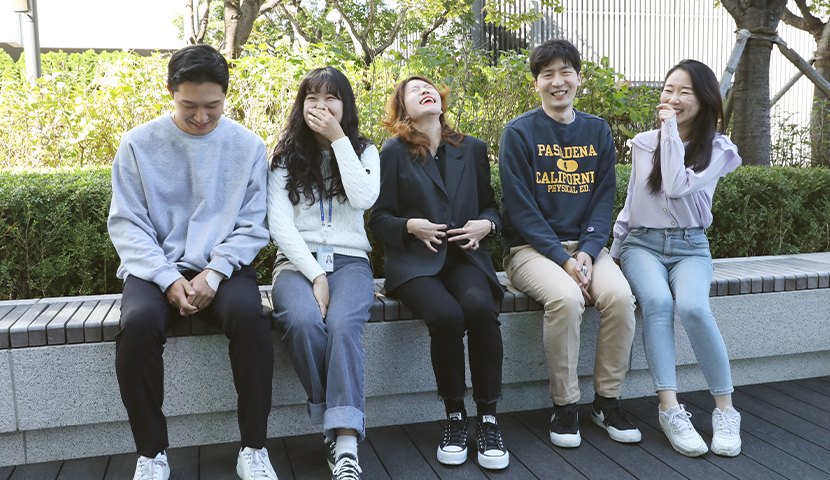 From left: Lee Sung-ho, Kim Ha-kyung, Koo Jay, Jeong Hyun-cheol, Kim Na-youn of the PCTC Marketing WG
"Hyundai Glovis recently signed a contract for the marine transport of finished vehicles with a global carmaker that had a long relationship with a competing shipping company. That is why it took us a lot of time to coordinate and verify everything as we completed the contract negotiations. There were some issues—both large and small—but we continued to seek solutions and communicate with the client, which helped us seal the huge deal. We will continue to expand our non-affiliate contracts and put our customers first."
– Senior Manager Koo Jay and Manager Kim Na-youn, Marketing WG
Q. Congratulations on landing your record contract!

Recently, the capabilities and efforts of the PCTC Marketing Team have led to some great results! On September 14, Hyundai Glovis signed a contract, worth 2.2 trillion won, with a global automaker for the marine transport of finished vehicles that will be carried out for three years from 2023 to 2025. Our main goals with this contract were to increase both shipping rates and supply and to extend the contract period, compared to our previous contract, to reflect the conditions of the current shipping market. We were able to meet all of these goals, which makes this contract much more meaningful to us.

This contract is a huge achievement because it represents the largest order volume out of any single contract, but to us, there is even more meaning and pride to it. In 2018, we signed our first contract with the client company as part of a package strategy to achieve a high freight volume of over 300,000 vehicles. The contract was extended to 2022 with an increased freight load and expanded shipping area. Over the past five years, we've put in a tremendous amount of effort to establish our strategies and to create a strategic partnership with the client and to win this contract bid. Our entire company, including the PCTC Sales Team, overseas staff, PCTC Marketing Team, and overseas corporations, was recognized by the client for our transparent, customer-oriented services. As a result, 500,000 vehicles, or a little over 50% of the client's global supply, has been assigned to our company for the next three years as we continue our strategic partnership.

I agree. It's meaningful to ink such a large, long-term contract, which also shows that the client trusts our service quality. From our company's perspective, the deal creates the foundation needed to maintain both a long-term partnership and stable business.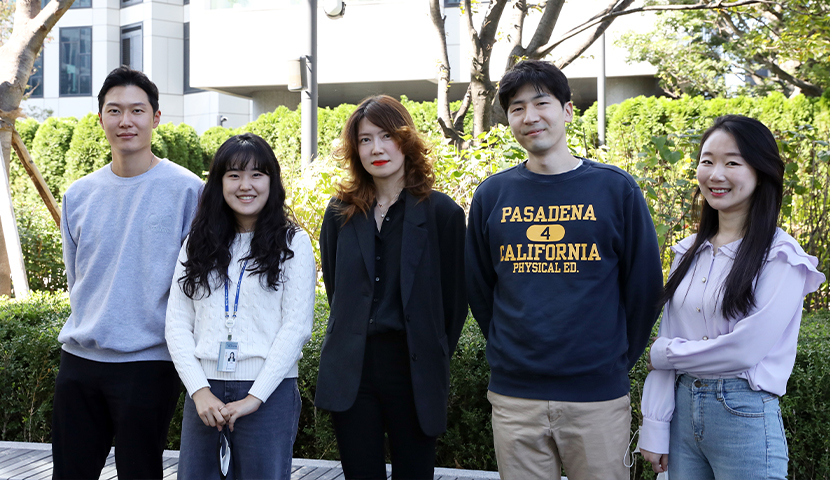 The Marketing WG also made many efforts for the closing of the deal. We put in a lot of effort to explain to the client the difficulties of the changing market conditions, particularly during 2021–2022. Our local staff members held numerous meetings and emphasized that, for this particular contract, the contracted supply inevitably had to be adjusted and higher shipping costs had to be applied due to the limited shipping conditions and sudden increase in charter costs. We sent relevant statistics, reports, and other documents to the client for reference and reached an agreement that was fair for both sides. As part of these efforts, we agreed to concentrate the maximum number of ships needed for the client's targeted export area but at the same time excluded areas that were less critical.

The efforts of the Marketing WG to communicate and persuade the client company were really critical! During the contract negotiations, the Tonnage WG also proposed and analyzed different scenarios to determine the number of ships that would be needed to transport the targeted cargo load and established a ship procurement plan. The Sales Team and Marketing WG also established a bidding strategy for the efficient creation of routes that eventually won the contract bid. I believe our success in landing the contract is all thanks to the scenarios and strategies we developed to achieve maximum efficiency for the client.
"Our recent global contract is our company's greatest achievement to date. This success is all thanks to our years of providing trustworthy, transparent services, and maintaining a close relationship with the client company. This is a very large contract, so it's particularly important that we execute it well. We will continue to provide trustworthy services and work hard so that this contract can serve as a basis for even bigger opportunities."
– Senior Manager Kim Byong-keun and Manager Kim Sung-jun, Tonnage WG
Q. For the future of the PCTC Marketing Team!

We at the PCTC Marketing Team have our sights set on achieving even greater things from here on out. In order to do this, we will need to accurately read the market, understand our own capacities, and establish the right strategies.

That's right. We can't achieve results if we don't plan and then make efforts to implement our plan. Especially now, the vehicle shipping market is facing a difficult situation with unprecedented charter fees, and it is even more important than ever before to make strategic choices. The Marketing WG has established a mid- to long-term plan to push for higher contractual transport fees considering the limited shipping conditions. We also need to sign contracts focused on priority routes in order to increase the company's profits through non-affiliate business. Currently, we have a global vehicle shipping network with ten international offices in eight countries and two partner companies, and we plan to establish additional base networks to secure a greater share of the shipping market.

We will contribute to creating high profits for the company through strategic ship and cargo procurement and mid- to long-term business expansion. With the current market conditions, it may be a challenge to establish a strategy that can accomplish both goals, but we will continue to develop strategies to increase the number of ships that transport high-profit cargo by objectively analyzing the market as well as our finances and capacities.

If the Tonnage WG is able to meet its goal I believe that we will be able to achieve stability in the mid to long term. We were able to flexibly respond to the sudden changes brought on by COVID-19 and achieved good results, and we also realized again the importance of securing a stable route portfolio that is not greatly impacted by external changes. We are reviewing various strategies, such as shipping orders and mid- to long-term chartered ship procurement. Additionally, we need to form an eco-friendly route portfolio that meets stricter environmental regulations.

I hope that all the plans of the PCTC Marketing Team can be implemented smoothly and that everyone can meet their goals. Let' all try our best!
By the Editorial Department
2022.10.18